Following the confusion that was game 2 the Penguins luckily had less than 48 hours before the drop of the puck in game 3. Back in the day (2010-14) the Penguins playing a game before 7:00 PM on a Sunday was an automatic loss, especially if playing Philadelphia. If you tuned in late to this game or were unfortunate enough to only catch the NBC crew discussing it afterwards you probably think the Flyers completely dominated the ice and the Pens got a lucky bounce. Really not sure how anyone with a brain could think that the station has a Penguins bias.
It's a Monday morning and I know you don't want to focus on work so lets draw this one out with a dig into the Treasure Grove
Murray's first playoff start @ Philly today. How some other Pens' Gs did in their first playoff start there: Barrasso, 44 saves in 4-3 OT win in Game 3, 1989; Tugnutt, 28 saves in 2-0 win in Game 1, 2000; Fleury, 17 saves in 4-1 win in Game 3, 2008.

— Bob Grove (@bobgrove91) April 15, 2018
This is some solid research by Grover here.
Crosby and Malkin have each played 8 playoff GP @ Philly. Sid is 4-7-11, Geno is 5-6-11. Pens are 4-4 in those games.

— Bob Grove (@bobgrove91) April 15, 2018
11 points in 8 games played in hostile territory is pretty ridiculous.
Schultz has points in 4 straight playoff games (1-3-4) for the first time in his career. Including playoffs, he's gone 66 games without a PPG.

— Bob Grove (@bobgrove91) April 15, 2018
66 is a magical number in these parts…remember this Tweet.
Sheary is the only player on the team who has yet to attempt a shot in this series.

— Bob Grove (@bobgrove91) April 15, 2018
…
Including playoffs, Pens have won 23 of 32 afternoon games with Sullivan behind the bench.

— Bob Grove (@bobgrove91) April 15, 2018
It's always kick ass time in Sullys world.
No surprises here but I'll throw it in for completeness, the Penguins did not make any changes to their lineup:
We #3elieve in this lineup.

Let's Go Pens! pic.twitter.com/WV4I60QA58

— Pittsburgh Penguins (@penguins) April 15, 2018
Still on the fence about this new Brady Bunch format but kudos to the guy that puts in the work to make it. Alright buck, here we go.
The Penguins skated out to the awful sea of orange and immediately you felt like calling your mom and thanking her for not letting you be a Flyers fan. The arena roared out with "Crosby Sucks" chants as the Philly faithful proudly wore their free shirts with this years playoff slogan "Earn Tomorrow" imprinted on them… Earn Tomorrow, lol.
From the opening faceoff it was all Philadelphia as they were constantly in the offensive zone behind the victorious roars shouted through the 200,000 teeth in the arena. Early on it was Nolan Patrick using his speed to blow by Maatta with a chance to bring the roof down
Access: DENIED.

Box score: https://t.co/APYdHmfa7b pic.twitter.com/M0z8LKZPeN

— Pittsburgh Penguins (@penguins) April 15, 2018
GET THAT DOG OFF MY LAWN. What a save by Murray early on. Following that save the Flyers were able to get some sustained pressure on the Penguins but Murray was able to keep them off the scoresheet with some solid goaltending and rebound control.
Matt Murray came to play today. pic.twitter.com/j7hT30Wa3D

— Peep (@PeepsBurgh) April 15, 2018
Just excellent fundamentals as his eyes track the puck and the body slowly falls into position to give zero openings. Not the best shot in the world but with Murray's positioning it doesn't matter.
With 8 minutes left in the period Bryan Rust was heading off for tripping and the Flyers had everything they could've ever wanted in life. The Penguins penalty kill was a focus coming into this game after allowing 2 goals on 3 tries in game two, for this first kill they kept Philadelphia to the perimeter for most of the play and when the Flyers did get shots through Murray was there.
With big kills come big swings, and nothing kills better or swings harder than Sidney Crosby's sack slicing through the Philadelphia atmosphere:
SIDNEY CROSBY (4) Assisted by HORNQVIST (2) @ 10:25
Don't make Sid mad… Or else. pic.twitter.com/a6THPZJGnR

— Pittsburgh Penguins (@penguins) April 15, 2018
The Flyers were trying to get the puck out along the boards and a beautifully timed pinch by Dumoulin caused the turnover, it's criminal that Dumo can't get an assist on this one. Just another sick display of skill by Sid to kick this puck to himself while using his edges to prepare to go behind the net.
Sidney Crosby opens the scoring with his fourth goal of the series pic.twitter.com/5VWO0jb6jm

— Pete Blackburn (@PeteBlackburn) April 15, 2018
Pens Twitter went to troll level 87 following the goal:
https://twitter.com/penguins/status/985612353424240646
There are few things in this world that bring more pleasure than Sidney Crosby scoring in Philadelphia. Following the goal the Flyers looked completely shellshocked though they did get a few more decent looks on goal by Murray wasn't having it.
The Pens would get a powerplay chance but it didn't produce, in the last two minutes the Flyers also got a powerplay chance but couldn't do anything with it either.
The 20 minute numbers breakdown. pic.twitter.com/PRXXuzRg4G

— Pittsburgh Penguins (@penguins) April 15, 2018
The Flyers with 23 attempted shots in the period, I never want to hear someone say Matt Murray can't steal the Pens a game if needed. Kris Letang was heavily targeted in the first period with a lot of post whistle or away from the puck play, it's a smart strategy from Philly as they try to take Letang's head out of the game which he has a history of. Major props to Letang for keeping his head throughout everything, bloody nose and all.
Big props to Kris Letang for not punching Sean Couturier's remaining teeth out. pic.twitter.com/23PWlEYxNq

— Peep (@PeepsBurgh) April 15, 2018
The Flyers had a dick hair of carry over powerplay time to start the second but they couldn't do anything with it. To celebrate their inability to convert Claude Giroux showed his leadership by slashing Crosby sending the Pens to the powerplay. Once again the top unit continued getting good pressure and overall looked much improved compared to game two. In the final 30 seconds Derick Brassard was on with the top unit, the puck came to Kessel on the goalline and he fed Brassers who promptly stuffed Elliott's face
DERICK BRASSARD (2) Assisted by KESSEL & LETANG (2) @ 2:48 PPG
2-0 and feelin' good.

Nice one, Brassard! pic.twitter.com/AeQhBHUMmy

— Pittsburgh Penguins (@penguins) April 15, 2018
Andrew MacDonald, once claimed to be the best defensive player in the world by NBC analysts during the 2012 series, with his best lady from Life Alert commercials impression. Nice to see the powerplay get on the board again. Also great seeing Phil set up Brassard because that helps this gif make a little more sense I think
Someone on Facebook wasn't thrilled with the goal though:
Umm….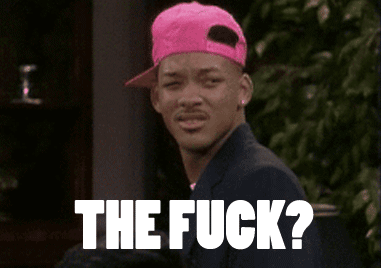 Pretty impressive skills for Brassard to know where the camera man is, also probably didn't figure the television would have his name and picture all over it.
Following the goal the Flyers were stuck between a dumpster and a fire because they realized their successful strategy of slowing the Pens down with hits would have to be replaced by actually playing hockey and that's not their specialty. After a two minute four on four situation the Penguins were going back to the powerplay after Voracek got his stick up on Conor Sheary but the ref called Voracek for hooking. The crowd didn't agree while Sheary was bleeding so the crowd started chanting "ref you suck" which was nice of them to remind the ref that it should've been a 4 minute double minor instead of 2.
From their first set up there was a sense that the powerplay tasted blood. Sometimes the group seems to pass it around because nobody wants to shoot, other times like this it seemed like they knew exactly what they wanted to do, this is most likely visual bias but whatever. Malkin and Letang played catch, then Geno wanted it back and for a good reason.
EVGENI MALKIN (2) Assisted by LETANG (3) & CROSBY @ 6:48 PPG
EVGENI MALKIN. SNIPER EXTRAORDINAIRE.

Stats: https://t.co/hwj6x03QyL pic.twitter.com/1ITqjqh4XY

— Pittsburgh Penguins (@penguins) April 15, 2018
Another Russian bomb like that and Malkin might get a warning from the White House. Just a perfect laser of a shot by Geno right here as the back and forth with Letang moved the Philadelphia penalty killers around just enough to open a perfect lane for Geno. Crosby being positioned where he was also helped pull a defender near him giving Malkin the far post, and Agent 101 doesn't miss his targets.
At the moment it seemed like that would break the Flyers hearts but that thought was only present for 5 seconds as Sidney Crosby was pulling a NHL 15 faceoff move on Claude Giroux and with a little help from Jake Guentzel entered the zone and found the trailing defender with a 25 foot backhanded saucer pass right to the tape.
BRIAN DUMOULIN Assisted by CROSBY (2) @ 6:53
Dumoul-IN THE NET!

The Penguins score twice in 5 seconds, a new franchise record for fastest 2 playoff goals.

Stick taps to @PensPRLady for the stat. pic.twitter.com/cMg77HfYKm

— Pittsburgh Penguins (@penguins) April 15, 2018
Claude Giroux is fortunate that he was in Wells Fargo Center and not a Philadelphian Starbucks with that much loitering. This is the type of play you want to see from the Pens captain.
Following a goal that put them up by three his only instinct is "more" and he acts on it. As pretty as the play was it would be criminal not to acknowledge Brian Dumoulin on jumping up and taking the open space, to top it off he puts a perfect shot through the legs of Elliott who was spread wider than a hooker in the hood on the first of the month.
The Penguins were in control of the now quiet and the Flyers were just as stunned as their fans. Eventually they started getting the pucks into the zone and almost 7 minutes after the Dumoulin goal the Flyers finally got by Murray when a low shot from the point went through multiple screens.
What a laser for @sanheim17's 1st playoff goal. #PITvsPHI pic.twitter.com/g9NV60c4D2

— Philadelphia Flyers (@NHLFlyers) April 15, 2018
With a shot like this the goaltender is just hoping to get in the way of it, this was the view:
Murray stood tall because he didn't know where the shot was fired but there is more net exposed up top than along the ice. Just a perfect shot to put Philly on the board. The goal brought some life into the building and into the play by play announcers as they felt they may get the exciting Flyers game they wanted. Instead this is the most accurate recap of the second period:
Brandon Manning. Meet Riley Sheahan. pic.twitter.com/xImnFbXRqb

— Peep (@PeepsBurgh) April 15, 2018
Unfortunately for everyone except the reigning champions the reigning champions continued to play like reigning champions and the Flyers wouldn't sniff the scoreboard again.
Numbers through ✌️. pic.twitter.com/NrSx6S7x55

— Pittsburgh Penguins (@penguins) April 15, 2018
The Pens outshoot Philly 13-8 in the period as they attempted 21 shots. Perfect response to the first period by the Pens, kudos to the coaching staff for whatever they did to get this response. Also a nice subtle change by Sullivan early in the game was putting Hornqvist with Crosby and Kessel with Malkin which sparked the opening goal in the first, Sullivan continued with those lines in the rest of the way.
The third period started with a glimmer of hope from the intermission analysts, all Philly had to do was get a quick one in and then build on some momentum. They were once again working on some carry over powerplay time and they were once again coming up empty. Then with desperation in the air the Flyers spoiled any chance at momentum with an impressive display of lack of discipline
In addition to this being a horrible way to get back into the game the Penguins powerplay would come up large during the Voracek penalty when Justin Schultz ended is games played without a powerplay goal skid
JUSTIN SCHULTZ Assisted by MALKIN & CROSBY (3) @ 7:08 PPG
imagine trading justin schultz for a third-round pick pic.twitter.com/NOJ9nNPuj8

— ego (@EvgeniMaIkinEgo) April 15, 2018
Hey Voracek did you like that Schultz goal? pic.twitter.com/AnJzubs86F

— John Tarbett (@jtarbett) April 15, 2018
This is a big goal for Schultz who has been struggling to find the twine this season despite playing some very good hockey. Malkin records his 100th postseason assist on the Schultz goal:
Evgeni Malkin became the 23rd player in NHL history to record 100 career playoff assists and joined Sidney Crosby (110) as just the second active player to accomplish the feat. #NHLStats #StanleyCup pic.twitter.com/JSOSmqt8AJ

— NHL Public Relations (@PR_NHL) April 15, 2018
Crosby records 4 points to get to within one of Mario Lemieux for most points in the postseason as a Penguin.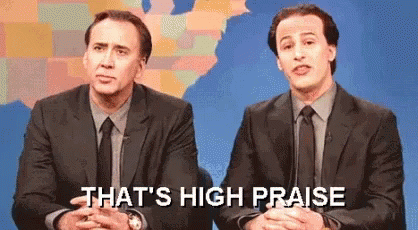 Lemieux had 8 post season appearances finishing with 107 games played, 76 goals and 96 assists for 172 points (1.61 points per game get out of here). Crosby is currently sitting with 151 games played, 61 goals and 110 assists for 171 points (1.14 points per game in the modern era going with his 1.29 career points per game in the regular season).
The building, the announcers, the city were all deflated following the Schultz goal and there was nothing left to do but keep pushing. The Penguins continued getting shots on net until the final buzzer to put their stamp on this game and to leave no doubt in the heads of the Flyers that they are in fact inferior to this Pittsburgh team. It's always Sidney in Philadelphia baby, and after another huge performance there was no hope for the Flyers, even in their fans trash talking antics:
Sidney Crosby on the pictures of him in the Wells Fargo Center urinals: "It's not the first building that's happened in. I don't know if they stole that idea from someone else, but that's not the first time that's happened."

— Sam Werner (@SWernerPG) April 15, 2018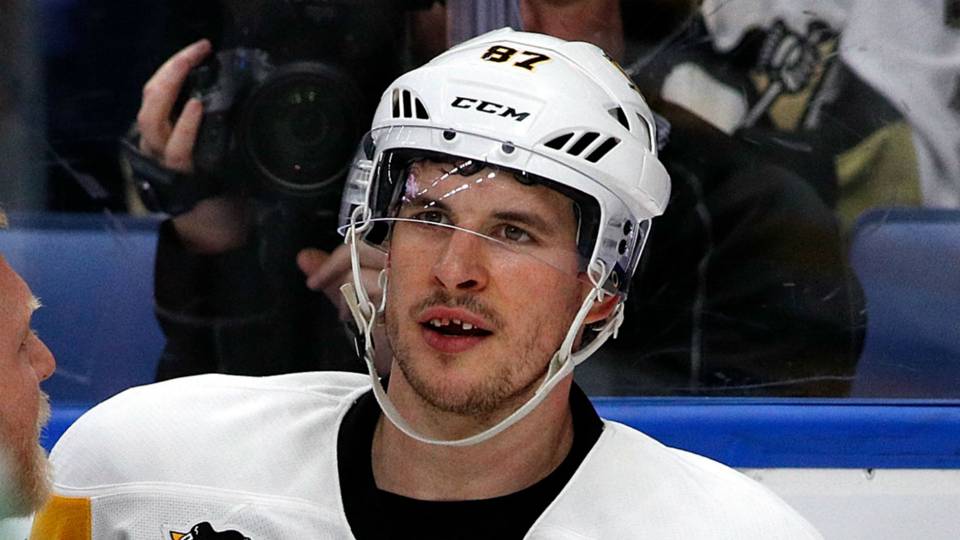 GAME BITCHES
---
THOUGHTS:
I really like that Sullivan recognized the Sheahan is playing better than Brassard right now and it was reflected in the minutes as Sheahan finished with similar even strength numbers. Riley Sheahan for Scott Wilson and some folks complained…
While we're talking about him, Sheahan paced the team with a ridiculous 7:06 while shorthanded. Hags was the next highest forward with 6:16 and the four PK defenders were all above the 5 minute mark. Excellent work by the PK as a whole in this game as Ruhwedel was given some extended minutes (5:19). This did eat into Oleksiak's total ice time as he finished last on the team with just 9:42.
Despite the goal he created directly from the win Crosby had the lowest faceoff win percentage on the team at 41%. Malkin and Brassard won 60% and 55%, respectively, and the team was paced by Sheahan's 61%.
I mentioned it in the gameday and I feel like the team did a great job controlling Patric Hornqvist in this game. He wasn't as noticeable physically but still generated 3 shots and a team leading 4 hits. A very composed game from Hornqvist when the Flyers were hoping for the opposite.
Matt Murray standing tall in the first period was the difference in this game. The Flyers unloaded everything they could in the first 10 minutes and all they had to show for it was a Sidney Crosby goal
Game 4 on Wednesday, rest up peeps!