Following their spirited battle with Anaheim Thursday night the Penguins hit the road to prepare for their first road game of the year tonight in Minnesota. The State of Hockey. The Wild, to date, have not lived up to the boisterous motto the state claims. Then again, neither did the Northstars. After years of early playoff exits, the Wild decided to rebuild the front office, snatching up ex-Penguin Assistant General Manager Bill Guerin. Guerin inherited a decent skeleton, but when you're training with a team that has two future hall-of-famers (well one anyway since Malkin will likely get snubbed) as the one-two center punch, there are difficulties that may arise in Minnesota Guerin wasn't prepared for. So far this year the Wild are winless, dropping each of their first three games on the road. In fact, this is their first home game, after which they head back out on the road for another three-game trip. Their three opponents thus far, Nashville, Colorado and Winnipeg, have all scored 4 or more goals against the Wild, the Wild have scored 2 goals in every game.
Coached by Bruce Budreau, the Wild haven't had the easiest schedule to start the year going against three potential playoff teams. If they want to be successful in the Central those are the teams they have to beat. The Penguins, by virtue of their injuries and "which team will show up tonight" way about them, are the easiest opponent Minnesota has faced so far. That's not to say they should win easily, because the Pens have a weapon that Budreau is very familiar with.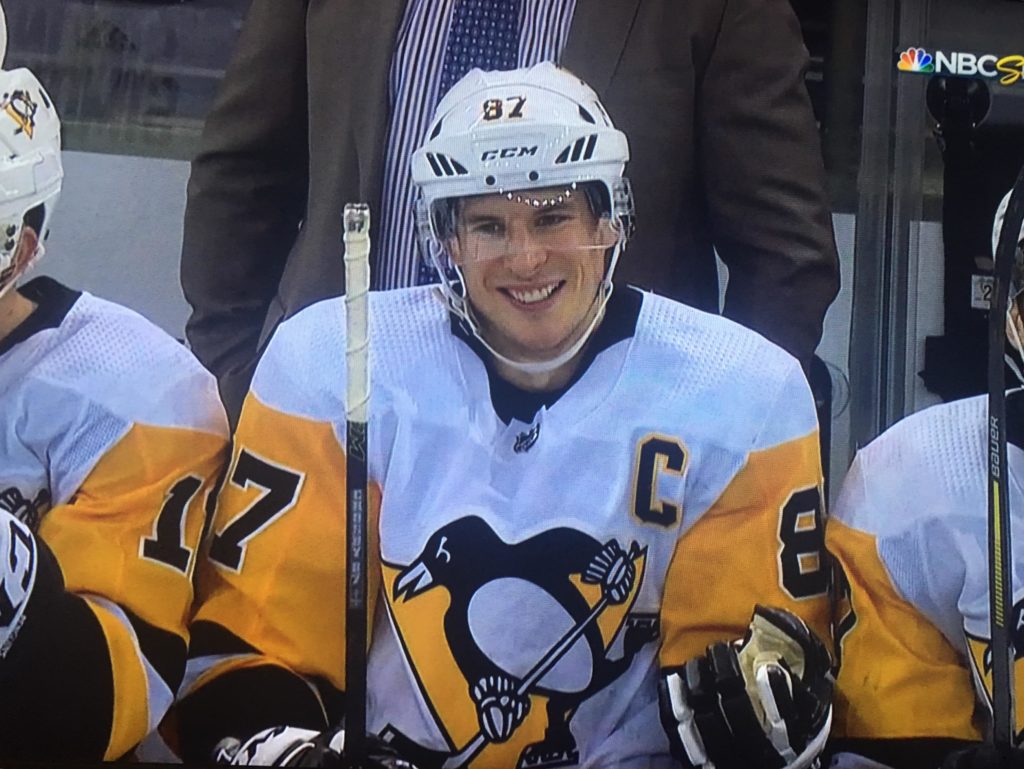 After a heroic performance Thursday night everyone is kind of wondering what the 32-year-old is going to do for an encore. I would make predictions but I have been underestimating him for 15 years, so I won't embarrass myself any further. Besides escaping the game against the Ducks with a victory the Penguins were also able to make it through an entire game and practice the following day without adding anybody to the injury list. It's October 12th, it's the small things. The team did make a minor move as Joseph Blandisi was called up from Wilkes-Barre and Andrew Agozzino was returned. Agozzino, as mentioned in the recap, skated for just one minute and forty-four seconds Thursday night, and apparently that was more than enough for Sullivan. I'm not sure if there is much to look into with this move, the more impressive move happened on defense last game. If you recall, last season the fanbase speculated which game would be the game Jack Johnson would be a healthy scratch, and he never was until the playoffs. This year it took Sullivan three games before putting Gudbranson in the press box. This is encouraging after watching the events of last season.
If I offered you $100 to name 10 Wild players I would get to keep my money and buy more bourbon and pizza. Zach Parise is on the third line now, apparently. According to the Corsica line rankings on dailyfaceoff.com the Wild's first line ranks dead last in the league at 31st. The other lines are middle-of-the pack, 16th, 10th, and 17th, respectively. The defense isn't much better as the top pairing is the 5th best top pairing in the NHL, but the other two fall at 12th and 17th. Man, remember when everyone was PISSED that Shero didn't sign Parise to that crazy contract? Also Carson Soucy has the best name on the team.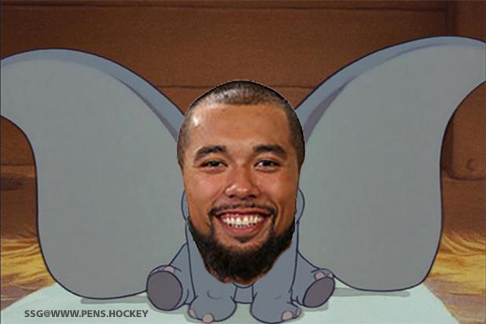 As for the Pens, it's hard to tell what the bottom six will look like but my eyes are going to be on Sam Lafferty. I mentioned him a few times in the game four recap, and so far he has been very impressive. Prior to the injuries, the Pens were already going to have to scratch either ZAR, Simon or Kahun. Fortunately for ZAR and Kahun, Lafferty is up on an emergency basis and is also waivers exempt. The other focus will be on the defense as we see who Sullivan will go with. John Marino was too impressive in his first two NHL games to bench in my opinion. Last year when the team was using Riikola we kept saying that he would figure it out or he made a mistake but he is learning a new system, though these were true those comments are absent when describing Marino. In my opinion, Marino was so poised on the blue line it lowered the scoring chances against him and his partner Johnson, which in turn made Johnson have a decent game. I don't see Sullivan making any changes but I've been wrong more than I've been right.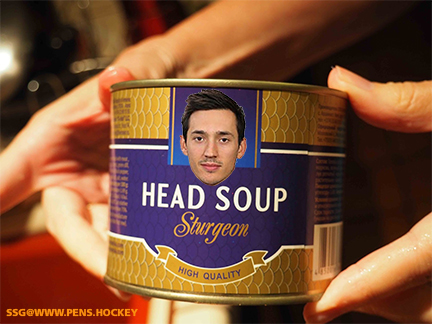 With this being the first of a back-to-back we may get our first look at Tristan Jarry which is where my money would be considering Murray has played four straight. However, starting Murray tonight also would allow him to have three full days rest between games. If Murray does start he will be looking for his 100th career victory in just his 160th start.
If the Pens play the way they did against Anaheim they should have no problems with this team. If they play the way they did against Winnipeg they will have problems with every team. It's Saturday night. There are sports on everywhere you look. Grab some bourbon. Grab some wings. And lets do this thing.