The Penguins take what's left of their lineup into New Jersey tonight for a matchup against the most underwhelming thing in the Metro not named Galchenyuk, the New Jersey Devils. The Devils made big news in the offseason when they took PK Subban from the Nashville Predators, and that was the last time you've heard from the Devils until today. What have they been up to in the interim? Well, they've been clicking at a season average Corsi For of 47%, they are more than 1 full expected goal for below the NHL average, their powerplay has a 12.9 % success rate (the Penguins, by comparison, is 13.73%), and their goaltending tandem has a combined save percentage that is 2.6% below the league average at .881 (.907 is the league average). All of this has resulted in a rough start, currently sitting last in the Metro, and Taylor Hall refusing to discuss contract extensions with GM Ray Shero at the moment.
The Devils are not playing strong defense, getting subpar goaltending, and are having a difficult time scoring. If you take the goaltending out of that sentence the same could be applied to the newest Penguins whipping boy: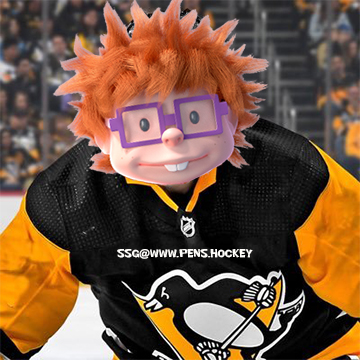 Alex Galchenyuk will play in his 500th NHL game tonight, games that have been played in three different uniforms, though 418 were with Montreal. When the Penguins traded Phil Kessel to Arizona over the summer the fans embraced the change for the most part, as the Kessel-Penguins situation had been boiling over according to local media. To suppress our feelings for the loss of Kessel we immediately started projecting Galchenyuk's stats for the upcoming season, with some saying he should be a 40-goal-scorer now that he is on the Penguins. When Jack Johnson was signed, we had no problem looking at his underwhelming stats and correctly assuming he would be an underwhelming player. When Galchenyuk came over, we had no problem looking at his one year with 30 goals sprinkled between his 6 years of 20 goals or less and assumed he would be the next 35 goal man. He has basically been a no-show for the Penguins, but maybe that is because as fans we were expecting too much? For his career, Galchenyuk has averaged 1 goal every 4 games, so in reality, he is only two goals off of that pace this year. Only in our minds should he be putting up Kessel-like numbers, because that's who he was brought in for, but that isn't how this works and we all know that. Further, nearly 30% of Galchenyuk's career goals have come on the powerplay, and when you add in the miserable conversion percentage that the Penguins man-advantage is clicking at right now suddenly Galchenyuk's zero goals seems to be completely as advertised, we were just blinded by it. He hasn't been awful, it's not like every game you catch yourself blaming him for a bad play. He has just been himself, for better or for worse, when we expected him to be Phil Kessel. Tonight is his 10th game of the season, based on his career stats he should have 2.5 goals right now, so it's not like he is that far off his usual pace of play, and he will undoubtedly get at least one goal tonight now that I wrote all of this.
Mike Sullivan decided to put his lines in a blender and watch them spin around to black and yellow oblivion. The result was a rare Guentzel with Malkin pairing on the top line. As usual, the Pens will be going with a 2A-2B split with Crosby out, and Sullivan will play either the Bjugstad line or the McCann line more based on which one is playing better during the game. The fourth line has been solid all year and I suspect that is why Sullivan has decided to leave that one intact, though I wouldn't mind seeing Tanev moved around. In fact, I wouldn't mind seeing everyone moved around in this game. It's November. The Devils suck. Crosby is out. You have to play the Maple Leafs tomorrow night. If there was ever a game to treat like an in-season scrimmage and shuffle lines to assess chemistry this is it.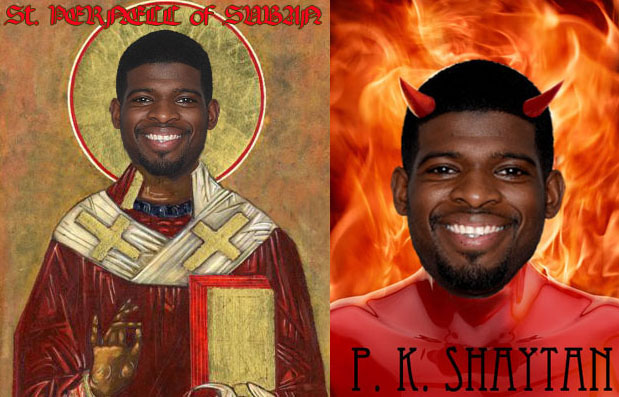 Malkin told the media yesterday that he will be fire with Crosby out. No better team to start burning against than the Devils. Tonight is the first of a back-to-back, I wouldn't be surprised to see Tristan Jarry get the start in this one giving Murray a full three-days off. That's just me, though. I would go over the line combinations for the Devils but I don't care, and looking at their offensive "heat" map I can assume they don't care either. Tonight will be an interesting matchup in terms of production for the Devils because the Penguins defensive map looks a lot like the Devils offensive map
This comparison would really make me elan towards giving Jarry the start. A -13% offensive threat (BAD) against a -17% Defensive threat (GOOD) should give whoever is in goal an easy night, but of course, that would require things to go to plan which isn't a Pittsburgh specialty.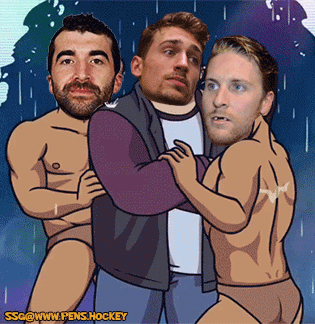 It's Friday night. The Steelers suck again. The Penguins are good again. Grab your beverage of choice, unless it's water, then switch that for bourbon. Order a pizza, it's been a rough week and you deserve it. Let's watch that hockey and just be thankful the Penguins, even without Crosby, are fun to watch again.