The Penguins host the Canucks in a Thanksgiving eve showdown tonight at The Paint Can. The Canucks actually have a winning record for the first time since the Sedins retired. In their last five games, they have put up a 2-2-1 record, with signs of offense (6-3 beating of the Predators), signs of no defense (6-1 loss to Dallas) and signs of some defense (2-1 win over Washington followed by a 2-1 loss to Philly). It seems the only thing you know for certain when Vancouver takes the ice is that all of their uniforms are inferior to their thirds.
Vancouver has lived and died by the sword so far this season, as evident with their offensive and defensive heat maps:
They love keeping the puck directly in front of the goaltender regardless of which zone they are in. The Penguins have had a lot of success against teams with a defensive hot spot in front of the goal this season. Sullivan's system drives the offense to this area, and as such, the Penguins offensive heat map looks like Vancouver's defensive heat map but better:
The Penguins have a +5% threat offensively, Vancouver has a -2% threat defensively, and the heat maps overlap perfectly. What does this mean? If the Penguins play the way they have been it will require a Vezina performance from Markstrom in net.
Not many changes for the Penguins. These are the Vancouver players. Tanner Pearson is there on the second line. 6 million dollars per year Loui Eriksson is holding things down on the fourth line.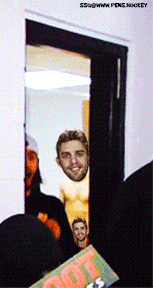 Zach Trotman continues holding pictures of Sullivan in a bikini as blackmail and will most likely play over Jusso Riikola once again. Other than that the starter tonight will be decided by the morning skate. Tristan Jarry has certainly earned another game, I'm not sure the Penguins can go wrong with either choice.
Wednesday Night. The rest of your weekend is consumed by needy family members. You probably have that one aunt that showed up early. Grab some Bourbon. Take a drink every time Bob Errey says "good stuff," and magically watch Aunt Matilda become funny for once.
GO PENS.