The Penguins return to action for the first game in the month of December tonight when they host the St. Louis Blues on an NBCSN showdown. The Penguins were last in action Saturday night against these very Blues, a game which they dropped 5-2. Since that game, the Blues traveled to Chicago and won 4-0 Monday night while the Penguins added two more players to their injury list.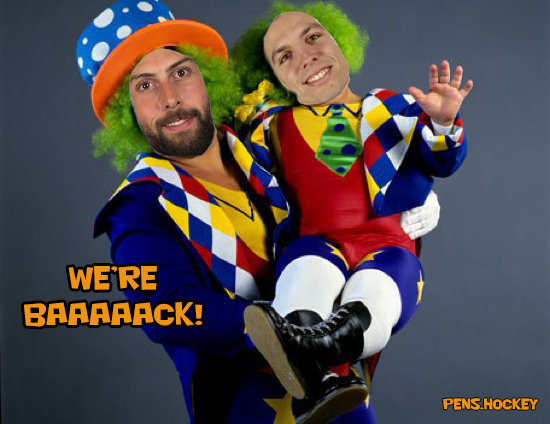 In addition to the already injured Sidney Crosby, Justin Schultz, Nick Bjugstad, and Bryan Rust, the Penguins added Brian Dumoulin and Patric Hornqvist to that list. Times are hard in Pittsburgh. While looking for help with the roster the Penguins signed Stefan Noesen, who was attempting to play his way back to an NHL contract in Wilkes-Barre. Noesen has played 159 NHL games, 14 with Anaheim and the rest with New Jersey. His best season was 2017-18 when he put up 13 goals and 14 assists in 72 games for the Devils. He fell off sharply the year after that with 3 goals in 41 games and has been in the AHL since. While in Wilkes-Barre this season, Noesen has notched 14 goals and 8 assists in 22 games and considering he has a heartbeat the team decided to take a chance on him with Hornqvist out.
Even though the Penguins have more injured forwards than R. Kelly has victims the real question for the team comes on defense. Brian Dumoulin has long been the rock on the defense for this team, and he is out for at least 8-weeks after undergoing tendon repair surgery. Justin Schultz joined his teammates at practice yesterday, wearing a no-contact jersey, which was the first time since he went out that he has joined the team. Considering he spent the entire practice in the no-contact jersey I would be surprised to see him eligible for action tonight. What that means is I will probably get my hope of seeing a John Marino – Marcus Pettersson pairing on the second line, but it comes at the cost of a Jack Johnson – Kris Letang top pairing.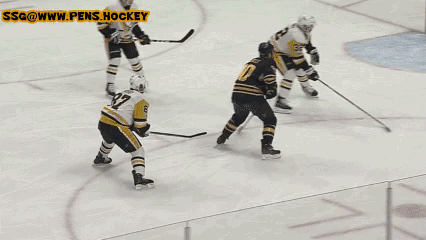 Of course, the defensive pairings don't matter if both goaltenders continue putting up save percentages that look like an inbreds report card.
So there you have it. The Blues are without Vladamir Tarasenko and Alex Steen, but that didn't stop them from rubbing the Penguins in the dirt Saturday night. The Penguins defense is going to have to step up in a big way, and there are three ingredients to success.
Jack Johnson has to continue to be serviceable, allowing Kris Letang to not feel like he has to cover for Johnson and thus leading to the mistakes we often see from Letang
Letang has to play within his means and not try to be THE MAN. We've seen it millions of times, but Letang takes these moments all on himself and it usually leads to his most memorable turnovers.
John Marino and Marcus Pettersson have to be the shutdown pair we are all hoping for, because Riikola/Trotman/Ruhwedel are about to get 10 minutes.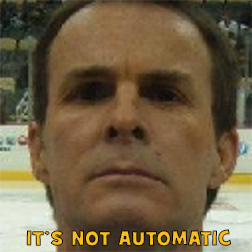 The game is on NBCSN which means it starts at 8 pm. On the bright side, this gives the injured players an extra hour of being a game-time decision. On the bad side, there is no bad side because it's a hockey night in Pittsburgh. Despite the injuries, this team remains competitive, and tonight they are being thrown to the wolves. Regardless of which goalie plays tonight, this is the game that the goaltender has to be the best player on the ice. The team is broken and beaten, coming off of back-to-back 5-2 losses Friday and Saturday, and now with more injuries. This is when the goaltender has to step up. I trust Sullivan to give the netminder he feels gives them the best chance to win the start. it is up to that goalie to get the win.
Wednesday night hockey. Man is this team going to be well rested come February. Why not shock the world and start beating some teams with half a lineup? This is Evgeni malkin's music. Be that star Geno. National television. Bright Lights. Perfect time for an early first-period goal. Let's go!