The Penguins remain at home to welcome the Arizona Coyotes to The Paint Can tonight. The Coyotes in town means one thing and one thing only.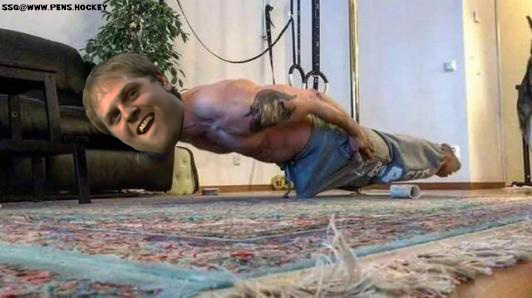 The return of Phil will conjure up all sorts of memories. For most sane fans, it will remind us of back-to-back Stanley Cups. A playoff performance in 2015-16 by Phil that should've earned him the Conn Smythe as he helped return the cup to Pittsburgh. His 10 goals and 12 assists in those 24 games, 3 more points than the actual Conn Smythe winner, set a bar that forever became the standard for Phil. Despite the media attacking scoring droughts, Phil followed that up with an 8 goal, 15 assist performance for 23 points in 25 games the following year while keeping the cup in Pittsburgh.
After living through three tumultuous offseasons in Pittsburgh where the media constantly took shots at him Phil was finally moved this year to Arizona. Now, the media is going crazy comparing Phils stats to his replacement Alex Galchenyuk. Everyone that writes for the Penguins is gladly tweeting out that Phil Kessel only has four goals this offseason but they won't include this to the tweet:
4 goals playing on the third line (what?) with the 126th best center in the league is a far cry from playing with Evgeni Malkin, who is the 14th ranked center. Since they gladly omit this fact, they then try to spin that Alex Galchenyuks' 1 2 goals aren't of bad value. This is a cute story bro, until Jim Rutherford lashed out on Galchenyuk yesterday, saying he isn't sure the forward even has a place on the roster if the team ever gets healthy.
I said it in my recap Thursday, but the move was a move that seemingly had to happen for the lockerroom. Rutherford himself said he didn't think Galchenyuk would be a 0.5 point per game player, and he isn't. Don't compare Phil to Galchenyuk. One notched back-to-back 20 point postseasons, the other's biggest highlight is a spider bite.
Regardless of playing Kessel on the third line the Coyotes find themselves in the hunt for a playoff spot for the first time since Arizona became a state. The Coyotes currently sit first in the Pacific Division, with a six-point cushion over the last playoff spot. How they have won 17 games with this type of offense is confusing.
Regardless of never shooting from the center of the zone, Arizona has scored just below the league average with 81 goals for compared to the league average of 86. Where they have had success is in their defense and goaltending, allowing just 68 goals against, well below the league average of 86.
The word on the street is Bryan Rust and Justin Schultz are game-time decisions. With wording like that straight from Sullivan's mouth the day beforehand I went ahead and penciled both of them in. I can't see a world where Rust doesn't play in the top 6 so I put him back with Geno. Realistically, Simon will stay with Malkin and Rust will replace Galchenyuk, who will fall back to the fourth line. Blandisi is out because he has been so impressive I don't even know if his first name is Joseph, Jack or John.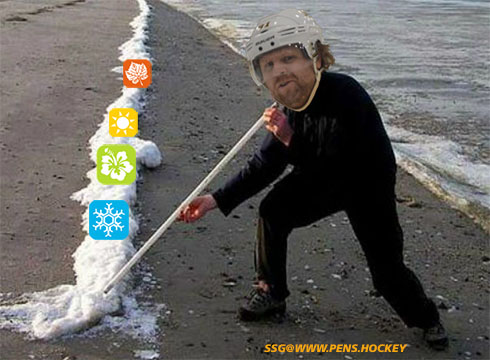 Assuming Jack Johnson is ready to resume projecting his diarrhea onto the ice instead of a toilet it seems Riikola would be scratched. Even though they haven't been nearly as good as we've been told, I expect Schultz to slot back in with Pettersson. The Pettersson-Ruhwedel airing was excellent against the Blues, but the Schultz-Johnson pairing was questionable all year last season. It would take some serious balls by Sullivan and Jacques Martin to stick with Pettersson-Ruhwedel, but I feel it is a better option. I would bet highly that Jarry will get the nod tonight, and rightfully so.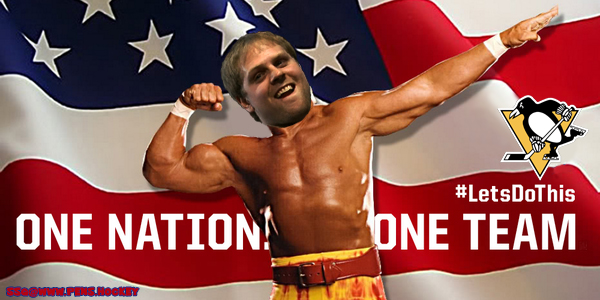 It's Friday night. Phil the Thrill is back in the Burgh. Welcome home you beautiful bastard. Thank you for the memories. Sorry Geno is about to light your ass up for a hattie tonight. Tonight's drinking game word of the night, take one drink every time Bob says "increidble." Now continue slacking at work, Phil the comments up below, and let's have ourselves some Friday night hockey fun! Go Pens.