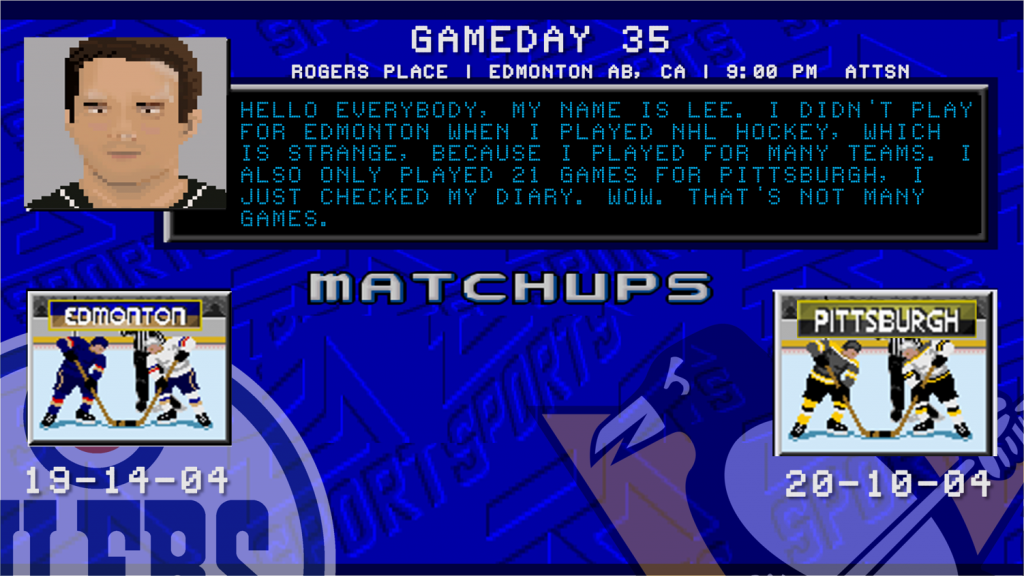 The Penguins annual Western Canada swing continues as they waddle into town to face a meh Oilers team. Of course, it's 'meh' after McDingus and Drysidehole, who have 59 and 58 points respectively. Their #3 scorer, the great Zack Kassian, has 24 points, for a 34 point gap between 2nd and 3rd on the team. To put that into perspective, the Penguins leading scorer, Snek, has 36 points. Yowza.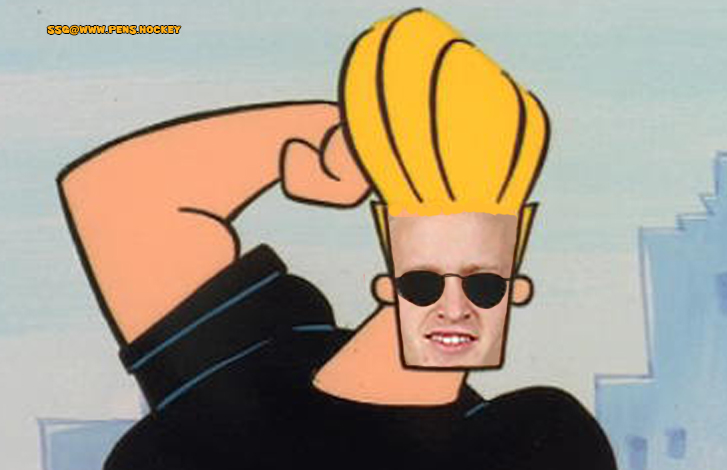 Another way to look at the Oilers, is that the top two dudes have 117 points. The rest of the team – a total of 23 'NHL players' – have a combined 170 points. While this is probably not unprecedented, it's definitely eye-popping, and illustrates just how horrifically Chiarelli mis-managed this roster before he was finally sent packing.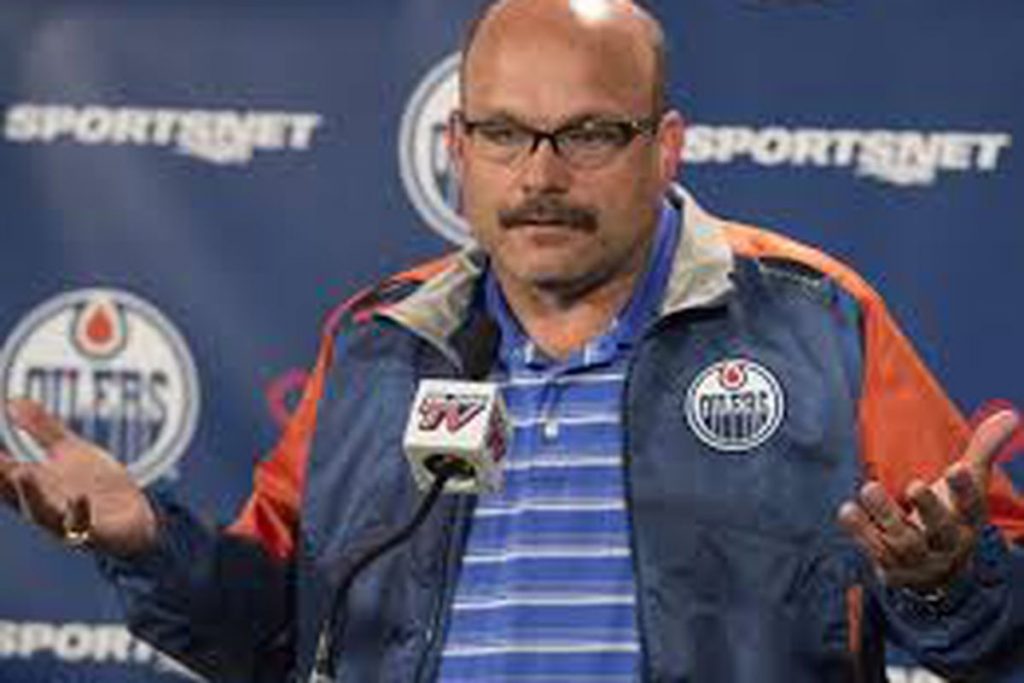 But the real problem for the Oilers is in net. I'm told 37 year old Mike Smith was pretty good last year on *checks notes* whatever team he played for. Apparently, the 19-20 version of Smith forgot all about that, posting a 3.08 GAA / .896 SV% as a 'tandem backup'. Leading the charge is Mikko Koskinen whose career was so meh thus far that the Oilers were convinced to pay him $4.5M for the next 3 years. Nothing like a 31 year old 'goaltender of the future'.
For the flightless waterfowl, they're well rested after a two day break following a 4-1 victory over the Flames. A game in which they played arguably their worst period of the season, getting blown off the ice during the first 20 minutes, but somehow fought through to get the Deuce. All of this with Schultz playing a grand total of 0:40, sustaining a knee injury (of course) that will put him out 'week-to-week', because we all needed another gift in our shit-stocking, apparently.
Even with all those injuries, the Pens are riding a three game winning streak and sporting the 3rd best GAA in the league. (that means their defense is good)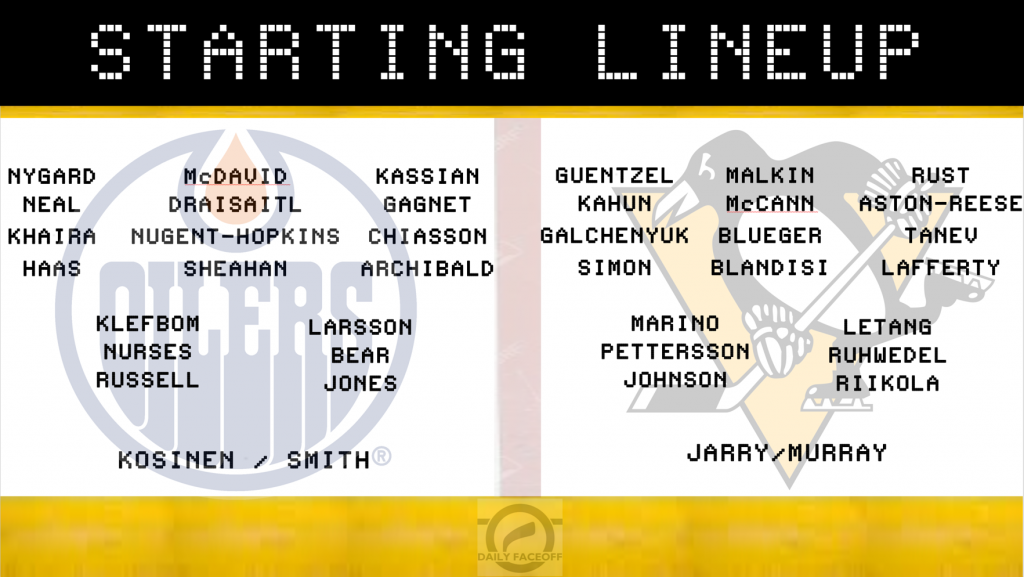 Hey kids, it's the most wonderful time of the year! No, not Christmas. Roster freeze time! Because it happened JUST in time for Schultz to get hurt and GMJR not being able to do a damn thing about it. Thankfully, Riikola is on the trip and has probably been kept healthy with massive amounts of nachos, and should be able to fill in. No clue on the pairings, really, but it's pretty crazy that We are currently so low on left handed defensemen.
This is also our yearly reminder that Sheahan is still playing. OMG, Archibald too. Remember that guy? That one time when he did that one thing … yeah, me neither. Looking at the Bear and the Nurse in the pairings, it sure seems like the Oil could use a young, stud, right-handed defenseman, doesn't it? I wonder where they could find one of those…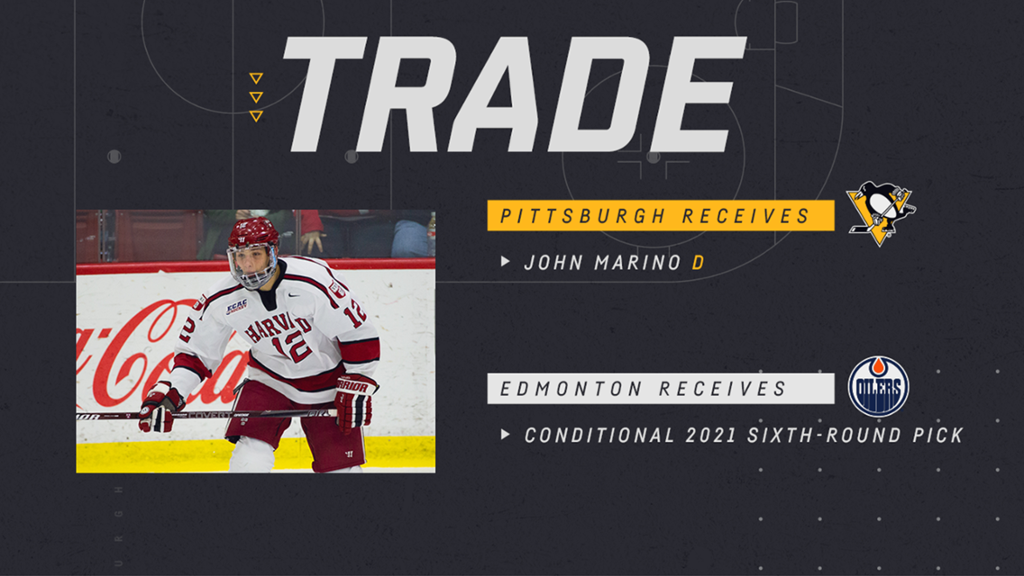 It's late in da Burgh for this one, but it's Friday, so quit cher bitchin', rub dirt in it, take a lap, pour some brown liquor over ice and Do The Thing!!!