The Penguins are back in action for a little day drinking today in Pittsburgh. They host the Bruins on NBC at 12:30. The two teams just met Thursday night in a hard-fought showdown that resulted in the Bruins holding the Penguins offense to just 1 goal while scoring 4 of their own. The Penguins flew immediately after that game to Detroit for another game the following night, the Bruins have been off. This is the Penguins third game in 4 days, it is the Bruins 2nd.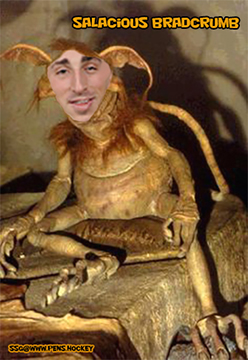 Though we are only on game 49, it is looking like any path to represent the Eastern Conference in the Stanley Cup will have to go through the Bruins, Penguins and Capitals once again. I hate when talking heads, I'm talking about those on tv who are annoying, not those who sing Psycho Killer and are awesome, start talking about "playoff previews" in January. That being said, with the way both of these teams look this very well could be the Eastern Conference Final matchup. In their last meeting, the Bruins controlled the neutral zone and shut down the Penguins transition game. Even with that approach, it took a heroic effort from Jaroslav Halak to keep the Bruins in the lead. The Penguins also got into penalty trouble which helped Boston.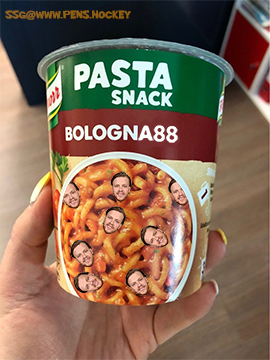 Today I will be looking for some Sullivan adjustments in the neutral zone, and assuming the team can remain disciplined it will be interesting to see how this game compares to the last. That being said, the last matchup was extremely chippy giving a lot of the "old time hockey" boys some serious chubs, so this one might be the same way.
For the first time in about a month, Mike Sullivan actually has to choose a goaltender for this game. Tristan Jarry has struggled as of late, allowing 3 goals in 6 consecutive starts while his save percentage has been above .900 in just 3 of those 6 games. Matt Murray has been steadily improving, with his best outing coming in the game Friday night against Detroit. I don't think you can make a bad decision as I believe both goaltenders can get you a win. Jarry is more rested considering the team traveled back to Pittsburgh yesterday and now have to play at noon. The only thing I know for sure is that if Boston starts Daniel Vladar in net the Penguins aren't scoring.
The game is in approximately 10 minutes. Chug your coffee, wash the mug out and fill it with bourbon. I'm a doctor and yes it is okay to drink this early. Sunday afternoon hockey > Sunday afternoon NFL. Fight me. Let's watch some hockey!