The Penguins are back in action tonight when they take on the Maple Leafs in Toronto. These two teams faced off Tuesday night in what turned out to be the Pittsburgh Penguins Show. After embarrassing Toronto in just about every facet of the game, you have to think Toronto responds.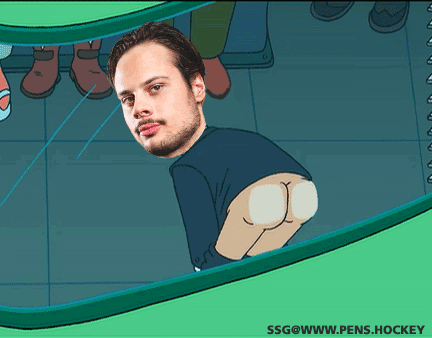 It's also fun to think about what would happen if the Penguins curb stomp them again. It isn't too farfetched to think we would see some jerseys on the ice thrown from the Toronto faithful if the Pens go up 5-0 again. Of course, it is the Penguins so they will likely allow the first goal of the game which will make the Leafs fans feel like this could be the one before the Pens take everything away.
As if your pensboner couldn't get any larger yesterday the Penguins announced Brian Dumoulin has started skating again. Though he is probably at least two weeks away from gametime action, this is the best injury front news in a minute. If Sullivan continues alternating goalies it will be Murray's net tonight.
The Penguins took over the Metro division with their win Tuesday night but they still have a game in hand on the Capitals. A win tonight opens up a three-point lead. Break more Toronto hopes. Take no hostages. Do yourself a favor and enjoy some hockey tonight. Have a drink. Have some laughs. It will make Friday that much easier and then it's the weekend. But first, hockey.