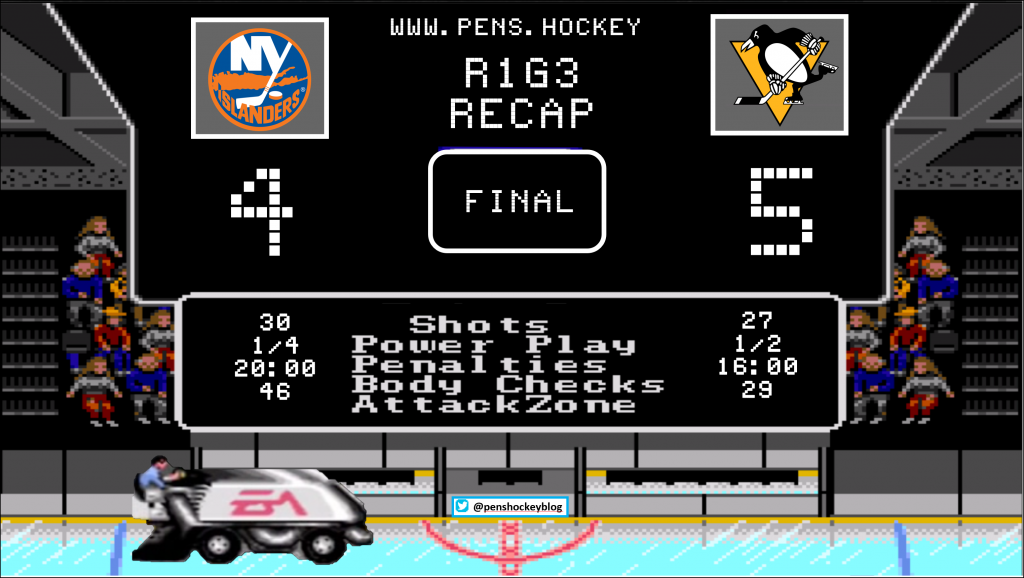 In a fantastic development, Evgeni Malkin would be available to play in the game.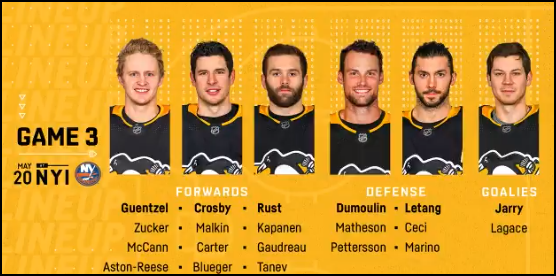 I would sit down to start watching just a little late. Before I got there…
Letang (1), unassisted – 2:01 – EV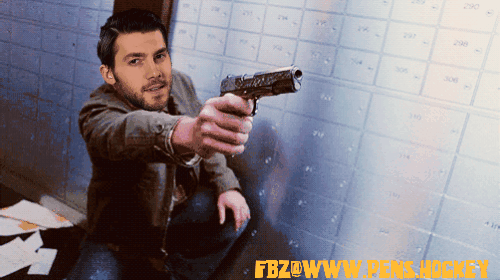 Thanks Letang! And good for him. He's been great so far this series. 1-0 good guys.
A mere minute after that, PalMary would specifically not avoid running over Jarry, because he's garbage, and sit for two. Also it's funny he got traded from the Devils to the Isles. I wonder how many trades were to 'across tahn'. But who cares, eff that choad.
The ensuing powerplay was MUCH better than the last two games, with four quality opportunities, but nothing would get past Varlamov.
The Isles early plan was pretty simple – hit everyone as hard and as often as possible with the standard away-from-the-play garbage from a known inferior team sprinkled in for good measure. A couple of scrums just within the first six minutes. One after a pretty frenzied exchange in front of Jarry that got a little iffy but Jarry locked it dahn.
The Penguins plan was also very clear – every time you have the puck and you can see the goal, shoot it. See Letang, Kristopher, up above. Sure, many of the shots were easy saves, but shoot first is a good plan.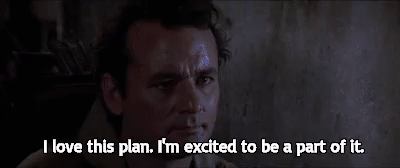 The next several minutes were filled with up and down action, but the ice was definitely tilted in the Penguins favor. The passes were crisp and the decisions were smart. Oh yeah, and Geno was warming up.
Another thing was pretty evident – faceoffs are our sudden nemesis. Like, big time. Gotta think they'll be working on that more and more as the series rolls along…
Anyway, more back and forth, and mostly in favor of the away team. Carter with a good chance that gets blocked. Jarry with a good save on the other end. And all the while, the pace was frenetic. The good news about moving so fast is that it felt like there was less time for douchbaggery from the Isles. Not to say they weren't trying, but they had to reel it in to keep up with the Penguins skating. Which, of course, is the idea.
At one point, Geno had a chance to get it out of the zone towards the end of his shift but couldn't get it done. The result was what felt like 10 quality chances for the Isles. Thankfully, Geno felt bad and sold out on three occasions to block shots. That's what you like to see, except not really since Geno is obviously playing hurt and you don't need him MORE hurt, but still, the effort was great.
As much as the ice was tilted for the Pens in the early going, it felt like they spent the entire last 5 minutes of the period in their own zone. Time and again, they got in lanes and did the hard work. Or, when needed, Jarry was there.
With 20 seconds left, the refs found their whistles… but of course only for the retaliatory slash by Blueger, not the bitch ass hook from Trash Martin. Seriously, fuk that guy.
Pens would kill the 20 seconds and take the lead with them off the ice for a well deserved rest.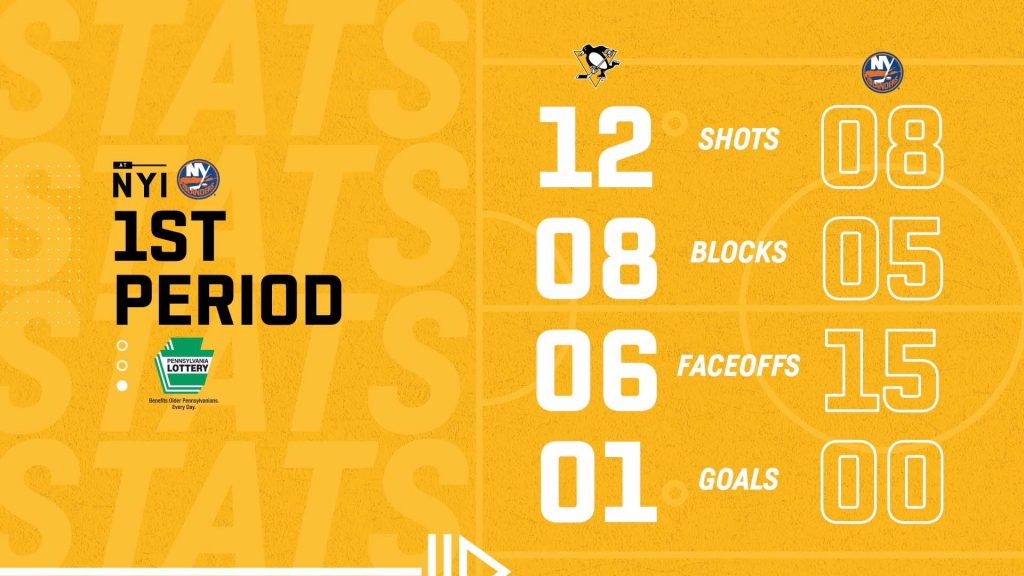 Starting the period on the PK can be good and bad. For the Pens, it was good. Solid kill with the Isles getting perhaps one look. The Pens would then pick up the pace and get a couple of good chances. At least until a turnover at the top of the zone would turn into a clean breakaway for some BoVillyEh. Jarry saved our bacon.
A minute or so later, Jake was busy getting mauled with crosschecks in front of the net. Since it's the playoffs, those don't matter, but when you put 6 guys on the ice, well, even refs can count. Too Much Man against the good guys.
I'll summarize the penalty kill thusly – awesome. They pressured the Isles everywhere and took every opportunity to kill clock, including Tanev nearly getting lucky when Varly messed up. Just great stuff.
Sadly, that was the only great stuff to start the period. In what is becoming a pattern, the Pens would start struggling in the 2nd. Eventually, the Isles would take advantage.
Again to the perfect spot. Amazing how almost every goal against is in the same exact spot. Tied up at 1.
So that was a bummer. And it took the air out of the Pens sails. And brought energy back into the building, which the Isles used to put on more pressure.
You know who reacts well to pressure?
Speaking of same exact spot, wow. I presume you remember his game winner from Tuesday. This dude can SCORE. I'm starting to understand what Hartnell's wife was thinking. Also, great Area Pass from Gaudreau, who somehow just keeps doing the right thing every time he's on the ice. 2-1 flightless waterfowl, and you could literally see the Isles deflate and the Penguins turn it up.
The next four and a half minutes were mostly Pens, showing that sucking in the second wasn't going to be the theme for the night. Which I'm being told is a good thing.
With less than three minutes left in the period, the Malkin line would lead the charge into the zone and get a cycle going, with Zucker looking jazzed. Like, REALLY jazzed!
Zucker (1) from Malkin (1), Letang (1) – 18:03 – EV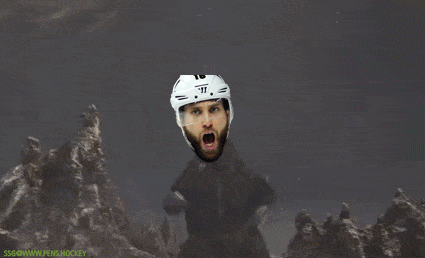 Looks like top cheese over glove is a pretty popular place. And Zucker also reminded us that he's got a dangerous shot too. If he can start picking it up…
The rest of the period was fun because the crowd was dead and the Isles were shellshocked and the Pens were flexing a bit. Confidence is a beautiful thing.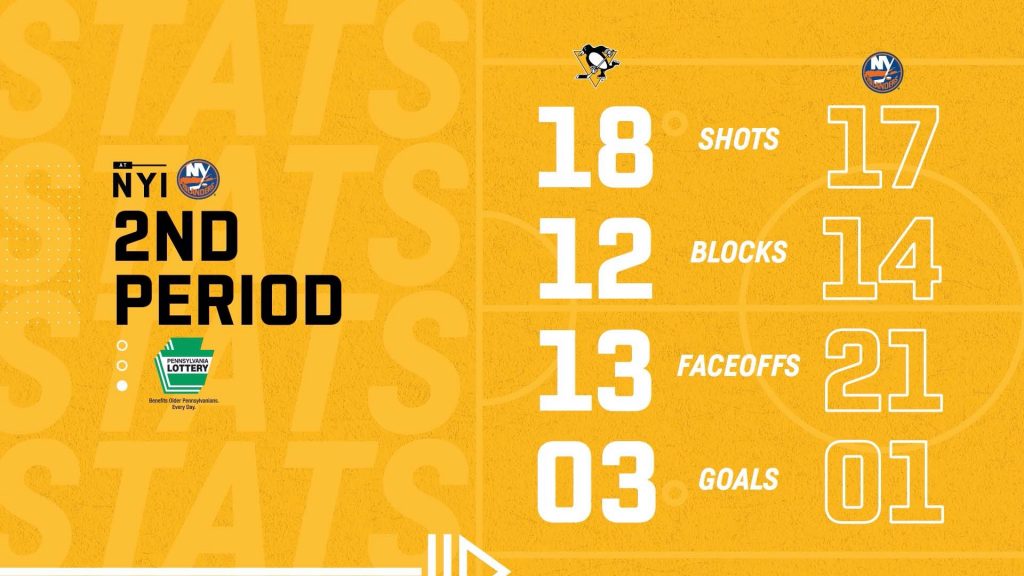 The Trash Martin line would start the 3rd in their standard way, trying to kill Letang and Dumo, and they nearly did it and generated a couple of chances too. The Pens would escape, but they better be ready for another 19 minutes of that nonsense.
Then the Hockey Gods must have turned to watch because ClusterPrick would throw a puck towards the net that would bounce of Ceci and in. Many thanks to the garbage PR department of the Isles who couldn't be bothered to post a highlight. I ain't got time to hunt the interwebs for the thing. Regardless, the Isles capitalize off of the insanity and pull within one, 3-2.
Speaking of nonsense, it got really New York Islanders-y at the 5:35 point. To the point that 10 players would head to the box. During the scrum, countless Penguins were tackled and punched. Mayfield cross-checked Sid in the HEAD. Guentzel got buried again and again. PalmsHairy tried to punch everyone he saw. And yet somehow the Isles would get a powerplay. Nobody knows why, but I know I need to see my doctor about getting blood pressure medication. And that's all the airtime I'm going to give that ridiculous exchange, but I know someone else who had something great to say about it.
The Isles didn't ask why or even care. They would simply capitalize off of a presently reeling Penguins team.
Tied up at 3, dammit.
Back to even strength, the Isles would get a chance but ClusterFuk decided to flatten Jarry to send the Pens to the powerplay. Yay?
Well, yes, yay, because Carter.
Carter (3) from Malkin (2) – 7:00 – PPG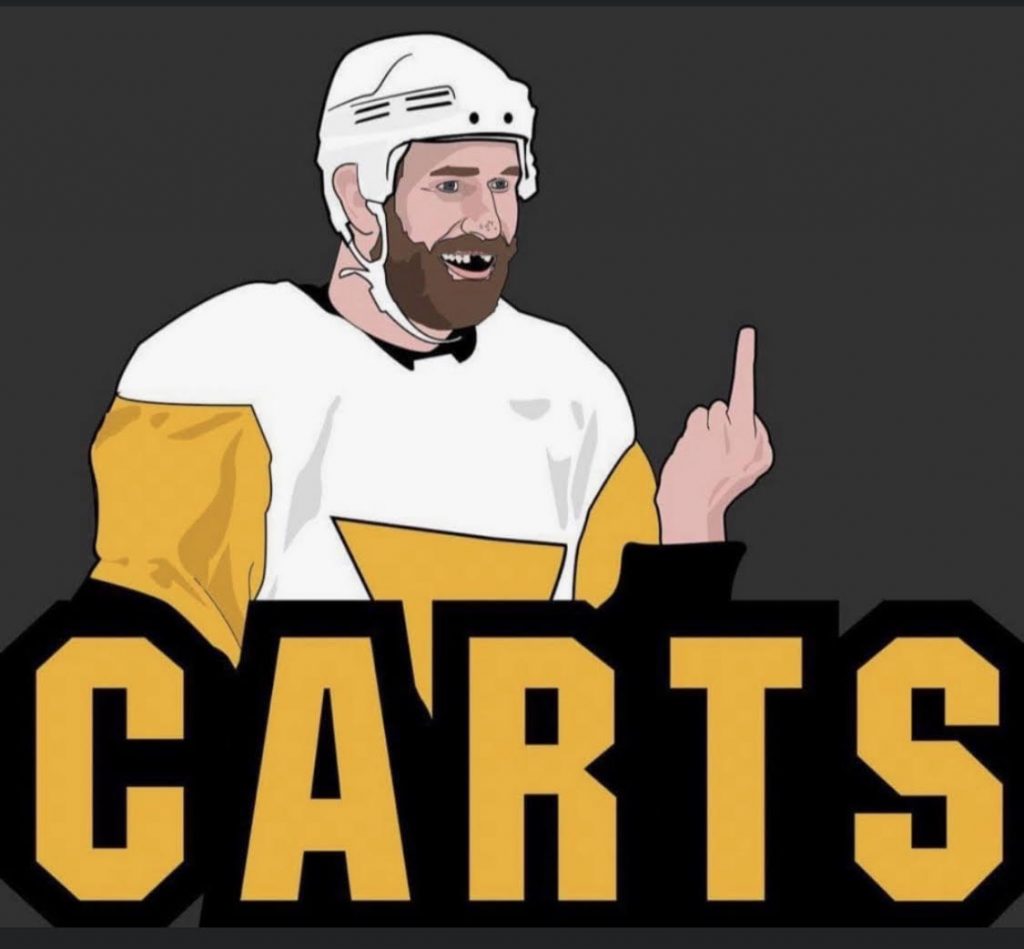 Since he already scored on one top corner, time to hit the other side, right? I mean, this guy… what can we say? Leading his new team out of the crap and into the lead again. Not to mention leading his team in goals since his arrival in Pittsburgh with 12. Glorious. 4-3 Penguins.
So you know how he was rewarded? McCann, leading a 2 on 1 with Gaudreau, would cross check some shitbag into the goal. Meaning Carter would get to kill another penalty. But because he's Jeffrey Carter, it went perfectly.
At this point it was hard to keep taking notes. I was just so JACKED with angry adrenaline. Pens were too but they were able to keep their composure.
More insanity. Shot from out high bounced off two people and …
I mean, what are you supposed to do? 4-4. I don't know how much more of this I can take, honestly…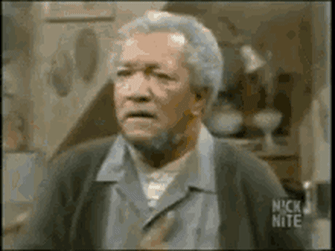 I set the computer aside. I just stared mouth agape for the next couple of minutes, unable to really move, honestly. But thankfully for us all, Tanev was handling the pressure far better than I ever could
Tanev (1) from Letang (2), Aston-Reese (1) – 16:24 – EV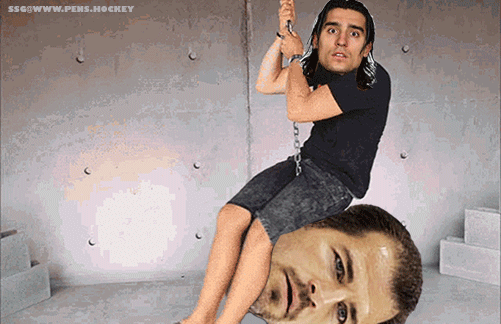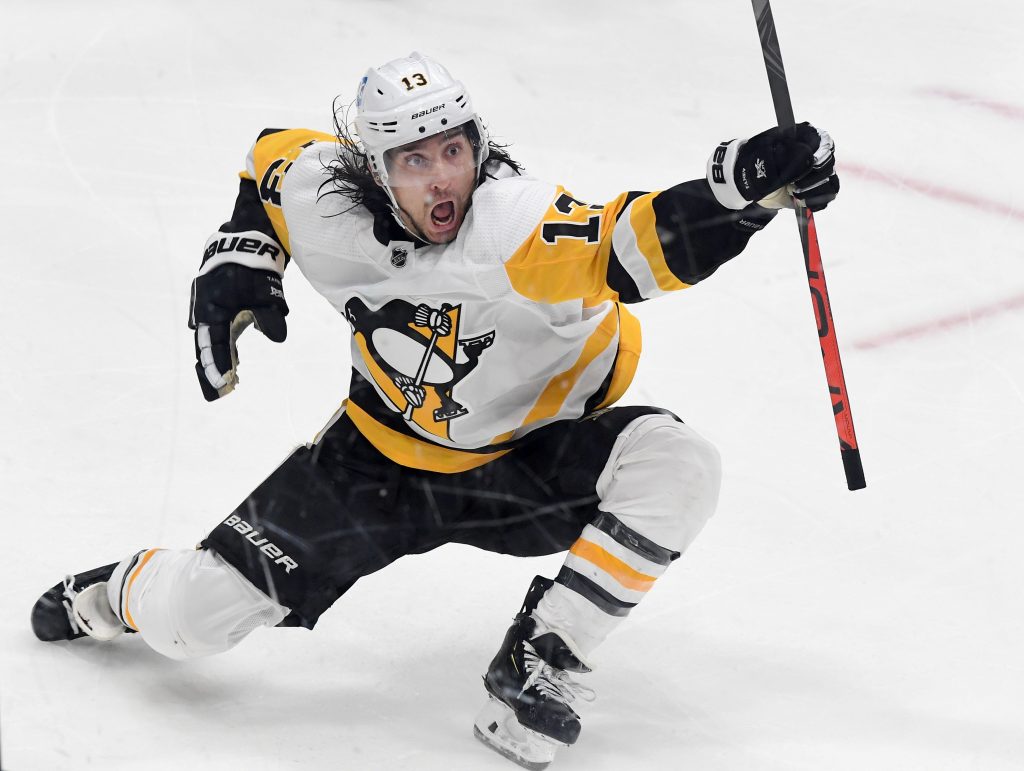 Of all the people to be there for that opportunity, WE are so fortunate it was him. Taking notes from The Captain, he also waited just long enough for the puck to drop low enough and line it up to get a good whack at it. Sheer beauty. 5-4.
Believe it or not, there was more excitement to come. As we all sat transfixed and watching in open mouthed horror as the Isles would manage an intense pushback that ended in a big-time chance that it would have taken a miracle, or The Captain, to stop.
Fun fact: Sidney Crosby has never won the Selke and the closest he's ever gotten was 4th. That needs to change. The hustle on this play was 100% NOT captured in that GIF. He was below the goal line at the beginning of that play. That's what leadership looks like, for anyone wondering.
The last two minutes were just as nail biting as the rest of it, but the Penguins took the advice of Tom Petty's eponymous lead in 'I Won't Back Down'.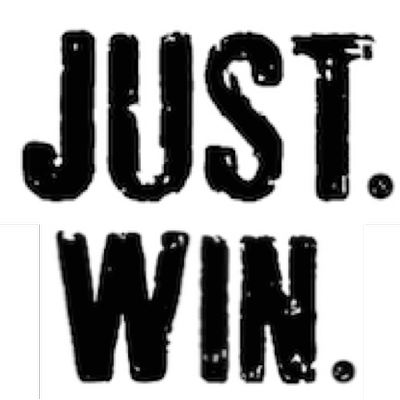 Thoughts:
I don't know about you, but I felt years of my life leaving my body. Totally worth it.
Jeffrey Carter. That is all.
Guentzel is now officially off his game from all of the abuse he has been taking. You can see him hesitating. Not great.
Jarry was big when he needed to be. I don't know that any goal was particularly soft, though there were some big rebounds. Regardless, he took a beating and still got it done.
Letang is at his peak right now. We need that to continue.
The Captain was held without a point in back-to-back games. The Penguins won both of them. Faptastic.
That's it – I'm spent. See yinz on Saturday. REST UP!!!