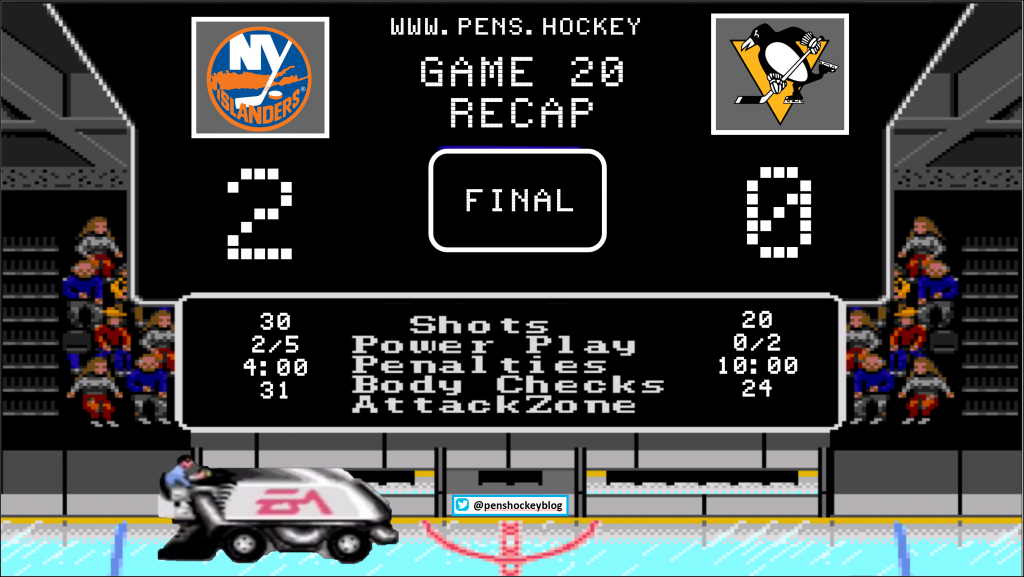 5 PM on a Sunday on Long Island. Both teams were so excited about this they had 3 shots between them (all from the Isles) through the first 9 minutes. Puts me in the mood for a nice warm bowl of soup! Mmmm…. Soup.
Pretty sure the boys had a bunch of soup sloshing around slowing them down. The Pens spent the vast majority of the period looking slow and old. With 5 minutes left, the Pens still had zero shots. Chicken noodle or minestrone?
Malkin took that personally and swooped his way into the Isles zone, showing their first signs of life to this point. They'd keep the puck in long enough for POJO to get one on net. Wheee! Don't forget the crackers!
Just after that, Pettersson would hook a dude and the PK would be forced into action. And since the Penguins don't know how to play this season unless they're trailing…
38 seconds left. I nearly fell asleep in my soup. Thanks?
The Pens managed to stay awake until the horn would sound and they could head to the locker room for a nice nap.
Stats after one: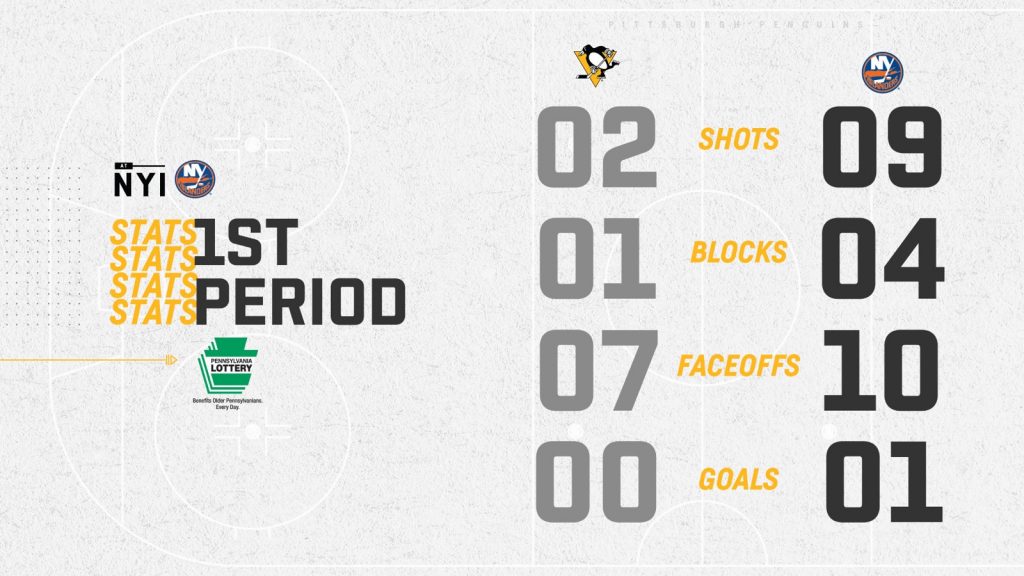 I really did have soup. Broccoli cheddar. Thanks to my wonderful neighbors who either cook too much by accident or are as stir-crazy as I am to the point they'll put up with seeing me just for someone else to talk to. It was damn good soup. It didn't seem to matter to the Penguins.
It certainly didn't matter to Geno who took an angry slash that was so hard he broke his OWN stick. Great work ya borscht face. (see what I did there?)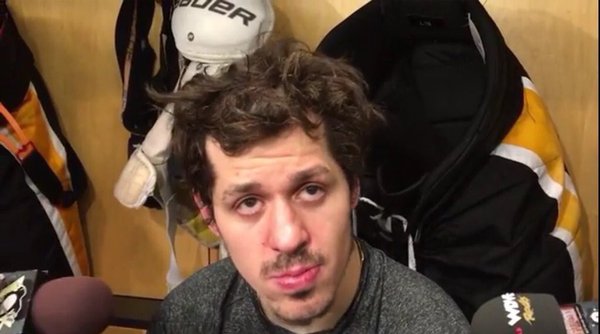 Apparently because the Hockey Gods wanted us to keep paying attention, the Pens PK would somehow manage to keep it out of the back of the net for that entire two minutes.
Oh, and Sully decided to break out the Line Blender (patent pending) moving Rust up with Sid, Tanev with Geno and Kapanen with Blue. I don't hate any of that I also don't expect the '4th line', which allegedly exists, to see the ice very much today.
Sully was waiting for me to say that because at the 9 minute mark they would get 30 seconds. Oh, and the Pens are being outshot 21-5 at the halfway point of the contest. I need more of that soup.
Speaking of soup, the Isles tried to make soup out of Guentzel's face against the boards. No call.
After the timeout, we'd see Guentzel telling the ref about it. The ref would kindly respond with a ticky-tacky tripping call on Snek. And the Isles, because of course, would respond with yet another PPG.
Apparently that was the refs way of telling Jake not to talk to him without a letter on his jersey. Maybe Jake should sign that ref up for the Soup of the Month Club.
With four minutes left, the Pens were being outshot 24-6. And still I sat here typing about it. Who's the bigger idiot, I ask you?
Sid would draw a penalty because it had to happen. Pens to the powerplay.
I want you to picture the worst possible powerplay without giving up a shortie. Picture it in your mind very clearly because I'm not typing it up. That's what we were treated to by the flightless waterfowl. Yes, including Malkin losing the puck at the point and a clean breakaway from the redline.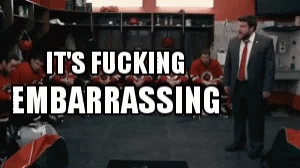 The last couple minutes would go by with the Pens showing no more of a pulse. Time for another nap and maybe a refill on the wedding soup. Mmmm… meatballs!
Stats after two: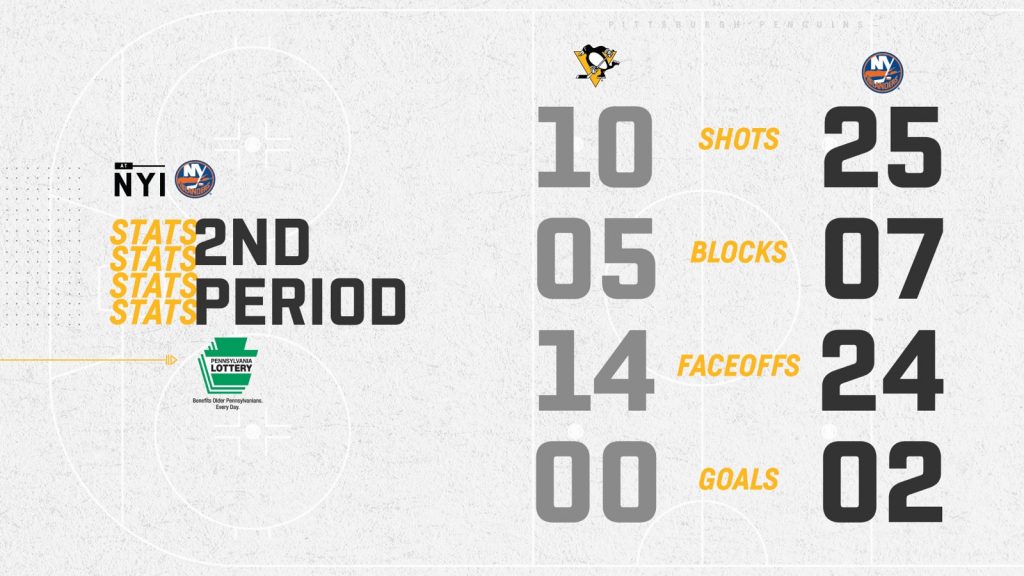 There was another PK. There may have been another PP, I really don't remember. Every time I looked up, if Sid was on the ice, he was working hard. If Sid wasn't on the ice it looked like a geriatric ex-figure skating competition where the top prize was a lifetime supply of soup.
Time went by, and not nearly fast enough. I have socks to sort, dammit.
With about 6 minutes left the Geno line would show signs of life and there'd be a scrum in front of the Isles goal but no pucks would cross any goal lines.
The Pens would take yet another penalty. And, as our own Zooker said, "It was a penalty. Butt. I bet that dudes girlfriend wishes he went down on her that easily." Don't worry, we're going to make him write one of these very soon. I told him I'd pay him in soup.
Pens would kill the penalty, ensuring that the Isle's powerplay % would stay below 50% tonight.
Pens would pull DeSmith out of De Net but it Deed not matter.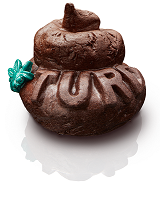 Thoughts:
This game was actually worse than soup. I had good soup tonight. This was not good soup. A game like that should come with a free bowl of soup.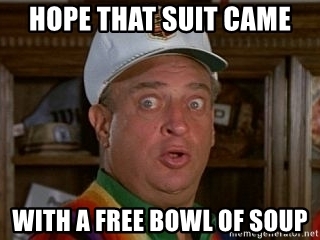 The Pens have 8 more back-to-back situations to look forward to. Neat.