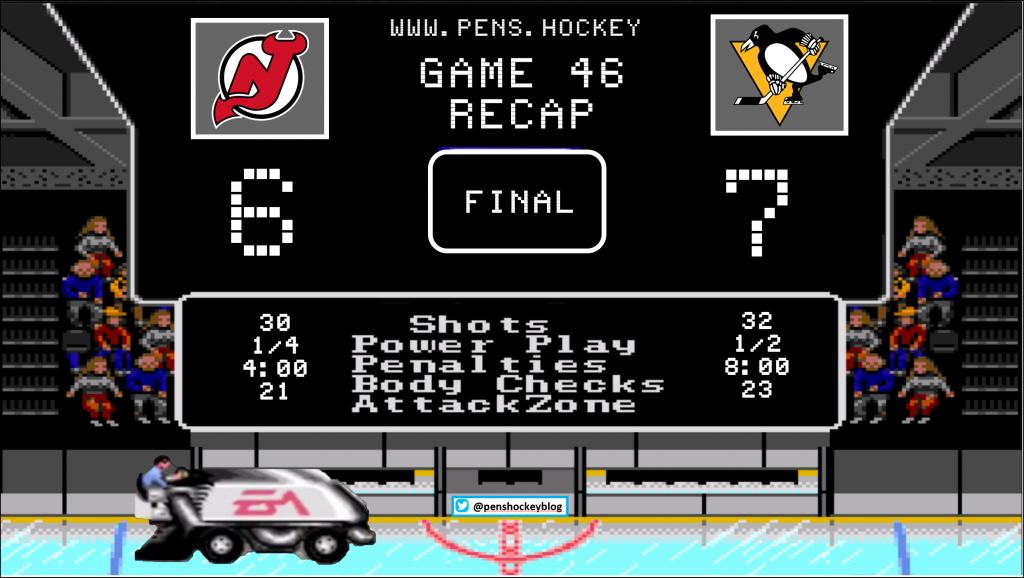 I'd love to make small talk but … just kidding, I don't want to make small talk either.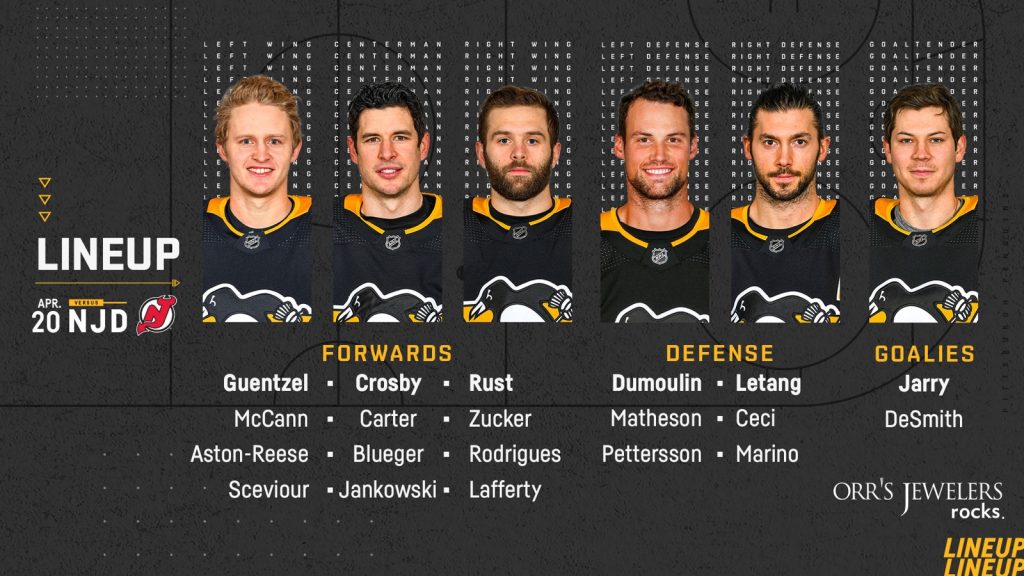 Same players were available for this game, but Sully gave Lafferty the nod for the 6-ish minutes that would have gone to big Z. Oh, I was also way off in my estimation of the Devils lineup. Subban out, Zacha out, Blackwood out… it's almost like Daily Faceoff didn't care to update lines because it's Jersey or something. Wedgie would get the start, as would Smelly Foote's kid for his first ever. I have undies older than the average age of this lineup.
I didn't watch the first. But my phone was lighting up like crazy, so I worked extra fast on the friggin' work I was still doing. Hope my boss doesn't notice…
You know who else didn't notice? Wedgie when MathIsFun had some fun just under 4 minutes in.
Matheson (5) from Ceci (12), McCann (12) – 3:49 – EV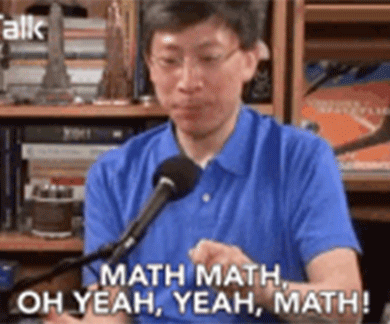 Matheson skates like young Letang, maybe better, but he shoots like Subban, meaning all the damn time, and I'm here for it. Love seeing no hesitation from the blueline, especially when it's on net.
Things happened that I read about for another four minutes. Then it was time for some Sid & The Kids music (yes, I know that's not the line name any more but it doesn't have a nickname so cut me a break)
Rust (18) from Crosby (34), Guentzel (27) – 8:04 – EV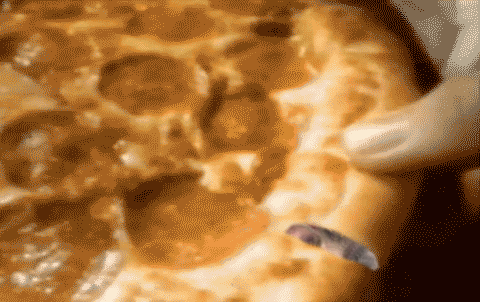 Nothing cheesy about that effort. Speed down the wing and the vision of Sid to put that BEHIND Rust off the boards, knowing that he could skate into that carom. Without hesitation. He had a split second to make that pass and it was friggin' perfect. Just magical. And that was the just the pass. Nice power move by Rust (his fave) to squeak it by the stretched out Wedgie. See what I did there?
No time for celebrating, Dumo's got the puck at, uh, center ice?
Dumoulin (3) from Jarry (4) – 8:49 – EV
Dumo literally wedged it in over Wedgie lol. I did not plan to write that, it just sort of happened. And no, I won't apologize.
I also won't apologize for missing the rest of the first. More things happened that likely included shots, hits and saves. No goals, though. Still up 3-0 less than half a period in was probably feeling pretty good.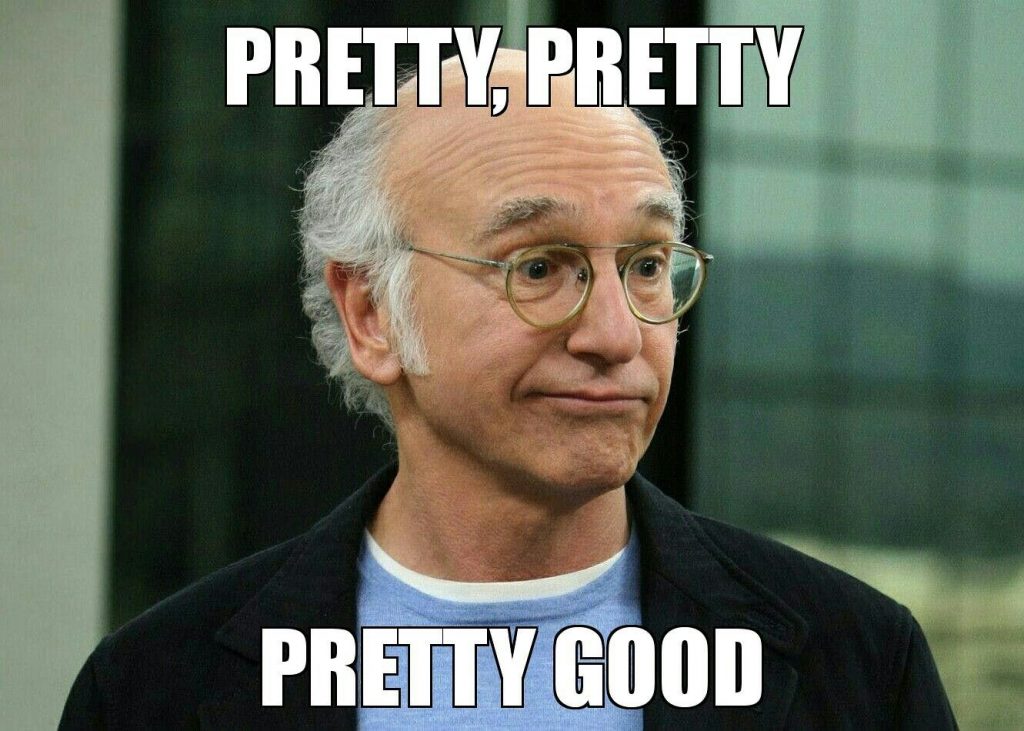 Then, in his fourth game playing for his once hated rival, Jeffrey Carter would find some garbage in the high slot and show us he still knew a thing or two about putting the biscuit in the basket.
Carter (9) from McCann (13), Letang (29) – 17:56 – EV
A full slapper in his wheelhouse, knuckling through Wedgie's 6 hole ish area. Good stuff.
And the Pens would take a comfy, cozy, no reason to worry lead into the locker room after 20 minutes.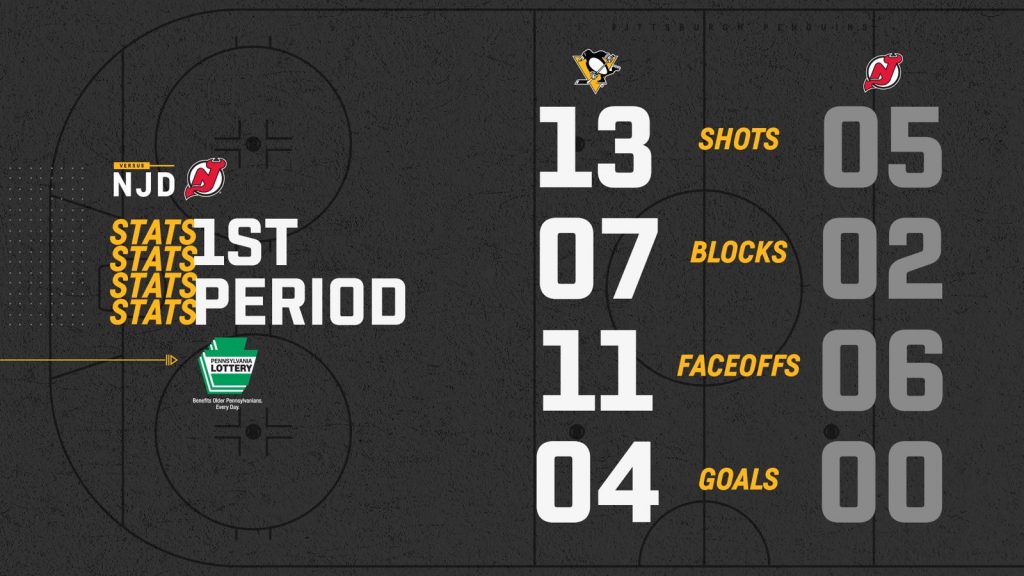 Finally, I got to settle in to watch with my own eyeballs. Theodors must have known this and, since he knows that he has my vote over ZAR and McCann as someone the Pens should protect in the expansion draft, showed his appreciation by converting… well, just watch…
Blueger (6) from Rodrigues (7), Aston-Reese (4) – 1:12 – EV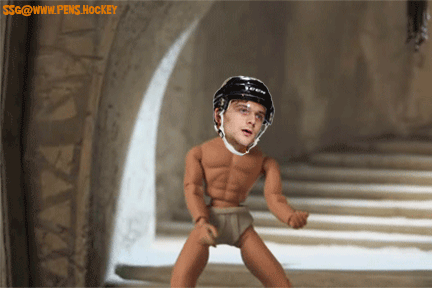 OK, yeah, nice goal, but sweet baby jeezus that feed from Rodrigues. Did you see Blue give he the O-face at the end of the clip? Good reason to. That was Sid-like. I guess he's been taking notes.
Now, between that thing and the next thing worth talking about, other things happened. Dumo tripped Porn Wood. PK stood tall. His Name Is Jonas 'elbowed' Jake. OK, Jake ran into his ass at top speed and almost got concussed. Jonas must be wearing lead pants or something. Anyway, time to whip out the PP.
The first unit had a couple of opportunities but nothing special. Nary a shot on goal, in fact. But the second unit had much more success…
Rodrigues (7) from Zucker (5), Marino (7) – 15:18 – PPG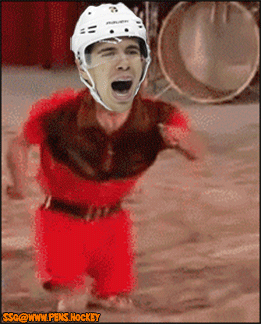 Great give and go with him and Zucker. 6-0 good guys and you just had a feeling that the cake walk would continue. I mean, if you were me you felt that way, but I'm a dumbass, so…
A few minutes after this, some giant whole-wheat dildo looking jagoff named *checks notes* Bastardian? MasterBastion? Whatever, some giant asshole. He would catch Letang in a tough spot and just DESTROY him into the boards. Clean af, but man, it was surprising Tanger got back up.
But, because he's Super Tanger (duh da da DAAAA!!!), not only did he get up, he got up and immediately found the nearest Devil to retaliate against. Turns out it was our old buddy Porn Wood who might have helped buy the call, but interference it was and Tanger would head to the box bench locker room looking like he may need some extra time to get his head put back on straight. Not great, but with a six goal lead, how bad could it POSSIBLY GET?????????????????????? **MENACING MUSIC PLAYS** ** IN THE DISTANCE A WOMAN SCREAMS, A CAT HISSES, A HORSE WHINNIES AND THUNDER CRASHES**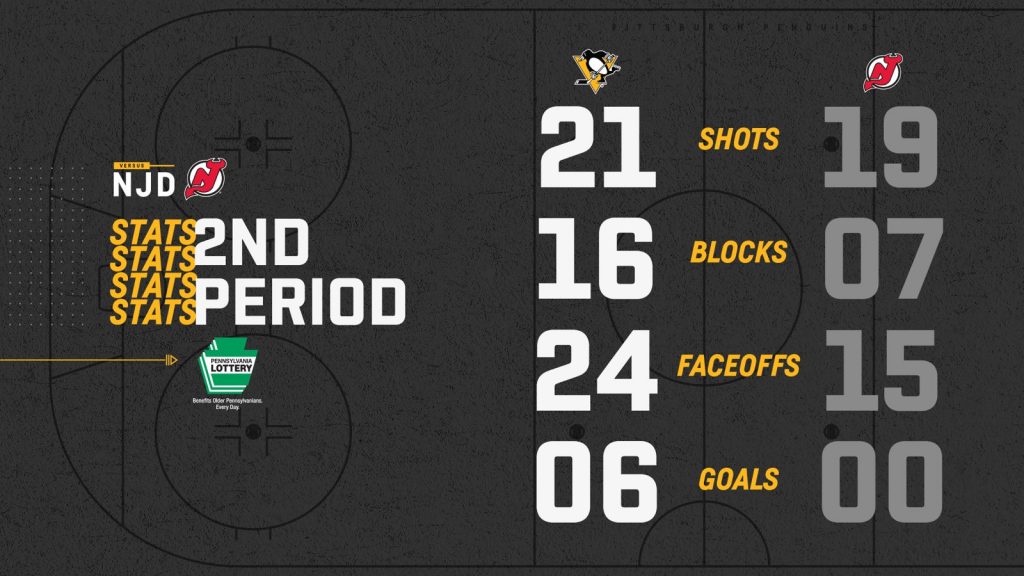 Looking back… it all started out so innocently, as all things do. You want me to tell you? Very well, where do I begin? My father was a relentlessly self-improving boulangerie owner from Belgium with low grade narcolepsy and a penchant for buggery. My mother was a fifteen year-old French prostitute named Chloe with webbed feet.
My father would womanize, he would drink. He would make outrageous claims like he invented the question mark. Sometimes, he would accuse chestnuts of being lazy. The sort of general malaise that only the genius possess and the insane lament.
My childhood was typical. Summers in Rangoon, luge lessons. In the spring, we'd make meat helmets.
When I was insolent, I was placed in a burlap bag and beaten with reeds – pretty standard, really. At the age of twelve, I received my first scribe.
At the age of fourteen, a Zoroastrian named Vilma ritualistically shaved my testicles. At the age of 18, I went off to evil medical school. At the age of 25, I took up tap dancing. I wanted to be a quadruple threat — an actor, dancer…
Translation: Jarry would take an interference penalty at the 0:31 mark, and KneeGo HeSheErrrrrrrr would bury one with the Pens down two dudes.
6-1 good guys. No worries, and the Pens would kill the rest of the man-disadvantage.
Oh, did I mention that Letang was OK and came out for the 3rd? Well THAT is some good news, right? RIGHT???
Four minutes later, SeaBastarian the Giant Douche would trip Dumo, in a very obvious way. So obvious that the zebra had to make the call. That was good, right? RIGHT???
I mean, quite the unlucky skip away from Letan… you know what, no, it was a shit pass and a dumb decision. He tried hard, but ShagYourBrovich was not going to be denied. Jarry was in pretty good position – just a great shot. 6-2 good guys. Still lots of cushion, but I was starting to get a semi-uncomfortable knot down in my sphincter area and, even though it's a Tuesday, started thinking about my bourbon collection…
The Pens would prove unable to convert with the remainder of the powerplay, because **FORESHADOWING**, and then would look like a bunch of midgets trying to hump a doorknob. Defense went out the window and the Devils smelled blood and poured it on until fuggin' SeaBastarian did a thing.
Ugh. A really great tip from the big man, as the puck was well off goal but he was able to look like he knew what he was doing. Who knows, maybe he did? Regardless, 6-3 good guys and let the nervous laughter begin **FLASH AND LIGHTNING STRIKE WITH IMMEDIATE THUNDER**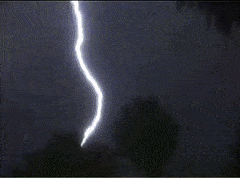 At this point, somebody needed to do SOMETHING to re-establish the dominance we saw in the first 40 minutes. Luckily for the Flightless Waterfowl, they still are graced with the presence of the finest hockey player (at least currently still playing) in the universe. He, along with his faithful companions Jake of the Snek and Rusty of the …Balls, I guess… would put on a clinic and the Captain would make good on his leaderships promise.
Crosby (18) from Guentzel (28), Rust (18) – 11:15 – EV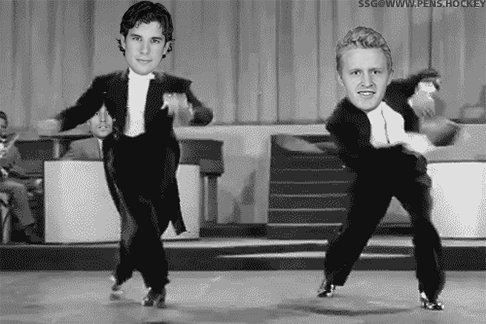 Rust breaks his stick but Jake knows where his Captain is before he gets the puck and Sid, from his favorite sharp angle, makes no mistake.
'There you go, boys,' we all heard the Captain say as he skated off after that shift. 'You're welcome. Now make me proud.' And a single tear rolled down Jovi's face… Also, sphincters from here to England were heard loosening, just a bit.
But guess what? The Devils were either too young and stupid or too happy to be in the NHL to waste time being impressed. They just went out there and made Dumo and Tanger look dumb all over again.
OK, definitely an unlucky bounce, and Letang wasn't really out of position, but UGH. 7-4 good guys and the sphincters would close up again.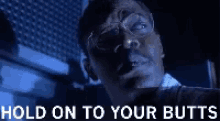 Almost precisely a minute later, Smelly Foote would score 'the goal that he'll remember for the rest of his life' **VOMITS PROFUSELY IN THE CORNER**
More puck chasing idiocy from the home team, more 'hey we have nothing to lose' from the younguns. Great. 7-5 good guys but my butthole is now inverted. On a Tuesday. Just what I needed.
You know who else had the same problem? Michael Sullivan, the Pittsburgh Penguins NHL hockey coach lo these many years. He had seen enough and called a time-out to stop the bleeding. I think I know exactly what message he passed along to his 'men'.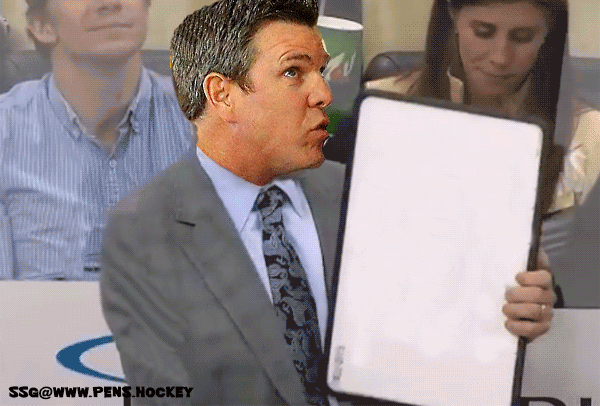 It seemed to have the intended effect. For the next 5-ish minutes, the Pens played pretty responsibly. And slowly, EVER SO SLOWLY, the clocked ticked down to the point where Ruff would pull his Wedgie Dell. Oh shit. I forgot to mention that Wedgie wouldn't even play after the first period. THE PENGUINS CHASED THE STARTER AFTER 20 MINUTES AND WERE STILL LOOKING LIKE THIS. Anyway, remember *checks notes* A-A-ron Dell? From his San Jose days? Yeah, he sucked there too. Yeah, I don't know how he ended up in Jersey. That's usually how it works – you just wake up there one day without underwear and with a penis tattooed on your neck and that's your new life. Oh well.
Anyway, since you've read this far, I'm sure you can surmise what happened next…
OK, TRISTAN, I get that you want a goal. To have one in the same game where you record your 4th assist would have been extra special neat-o. BUT WHAT ABOUT MY INVERTED BUTTHOLE, YOU MONSTER???? DID YOU THINK OF ANYTHING BUT YOURSELF???
I mean really, what a stupid play. Misplayed it because he was all excited to take that SOG with a 2 goal cushion (DOWN TO TWO GOALS YOU F****************KING MORON!!!!!!) so he doesn't pay complete attention, and then COMPOUNDS the error by misplaying it behind the net because WHY NOT? My butthole, Tristan. My butthole is why not. *sobs*
7-6. The Penguins were up after 40 minutes of play by a score of 6-0. Now they are CLINGING to a 1-goal lead with 40 seconds remaining.
Oh, and those 40 seconds would tick way with little fanfare. GAME.
NO HAPPY GIF AFTER THAT ONE SO DON'T EVEN ASK FOR ONE!
There are no adequate words. So here's a tweet from the always calm, cool, and collected Bob Pompeani:
I mean, yay?
Honestly, though, to get the two points and STILL give Sully a reason to rip you a new one is actually a good thing this time of year. Especially with two more against this team this week.
In fact, the Pens now have the following:
NJD – 2 – home
BOS – 2 – home
WSH – 2 – away
PHL – 2 – away
BUF – 2 – home
There is still time to get it right. I just hope my butthole is as fortunate.