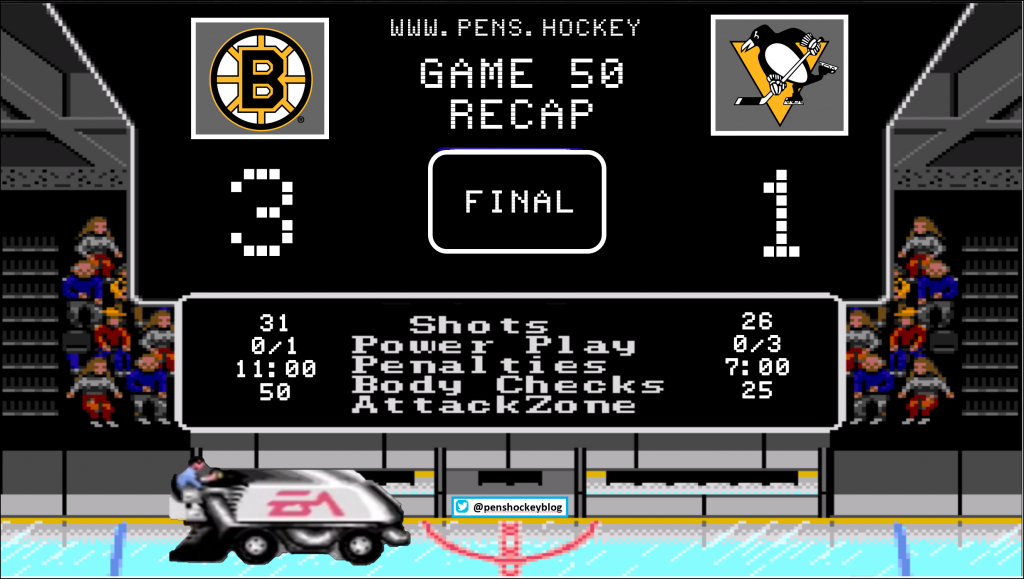 The last game of five game homestand for the Penguins. The last game of a five game road trip for the Bruins. Penguins have gone 4-0 on their home stand. Bruins 2-2 on their road trip. But the Bruins, like the Penguins, have not had a losing streak longer than TWO games all season. The Bruins have been just about completely healthy, at least for their important players, all season, while the Penguins have been, once again, decimated by injuries. For the Penguins to have not lost any more than 2 in a row is fukking remarkable. And that they had a 3-3-1 record against a team that traditionally gives them fits is also pretty great.
No changes to the lineup for the Pens.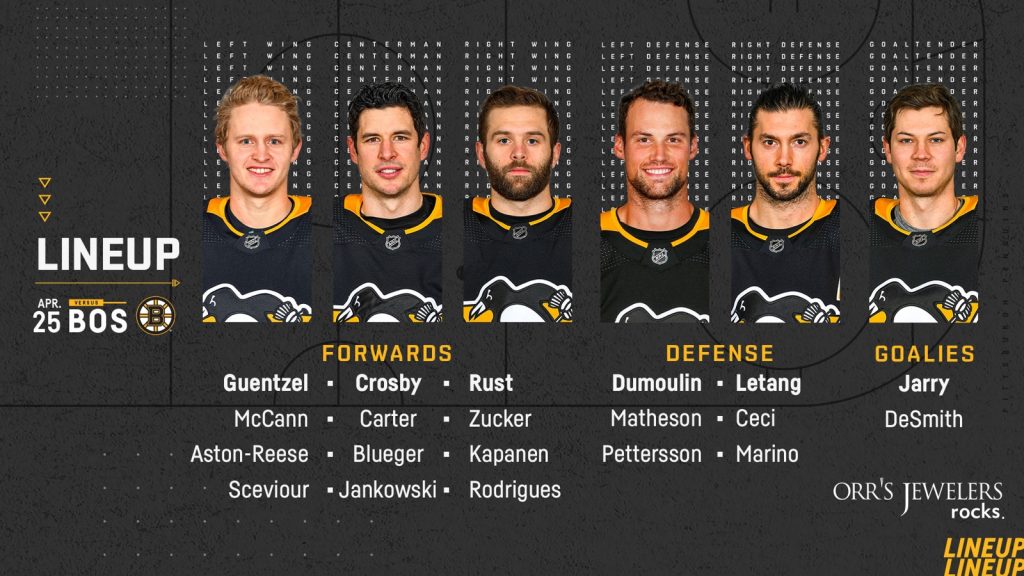 The Broons, as expected, added some extra salty beef to their lineup in the form of Trent Fredsdick and Connor Clifton. Gee, I wonder what their plan of attack is going to be???
One pretty significant change to the daily game routine was the last minute addition of The Hall of Famer, Mike Lange, to the broadcast booth. Mike is 73 years old and this is his 47th year doing Penguins games. He has been doing the games my entire life, literally starting just before I was born. So it was a very easy decision to turn off the TV and blast the radio through my Sonos speakers all over the house. When he opened the broadcast…. "It's a HOCKEY night… in PITTSBURGH!!!" … it definitely got a little dusty in the Ungaba household. He may not be as quick as he once was (and none were better, fight me), but he's still Mike Lange and we are all very fortunate that he's been around as long as he has.

From the beginning, you could feel that this would be a tough one. The Bruins were loaded for bear and it seemed like the Pens were tensed up in expectation. There would be several chances in the first 10 minutes, almost none of them for the home team. But each time, Jarry had the answer.
The Bruins would take an early penalty, with Reilly acting like he was hooked when he was the obvious hooker (save your money, he's not that cute), and the PP would get whipped out.
And promptly go limp. A couple looks, but mostly a dud, and we were reminded that the Broons have a heckuva PK of their own, the pricks. Back to game action.
More tilted ice in the wrong direction seemed like the rule of the day. When the Pens had a rare counter, it was pretty much a one-and-done situation, or, if the puck was out and about, Rask was there every time to clean it up. It was with a bit of existential dread that my mind pictured a #12 jersey, always on the WRONG SIDE OF THE ICE, getting frustrated time and again by that #40 bastard.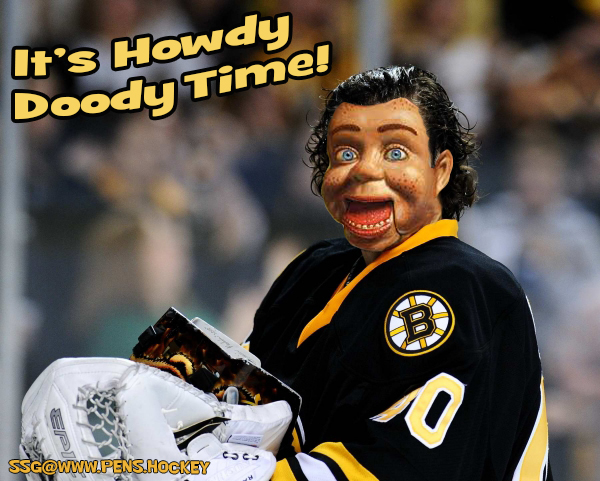 Also, it was pretty evident from the beginning that 'let them play' would be the order of the day, because why have rules when you can instead have 'referees' who just decide how things should go based on 'feelings'. It gets so tiresome complaining about the officiating, I know, and they don't cost you the game blah blah blah except that's bullshit – they DO cost teams the game, all the time. When they clearly demonstrate their willingness to let things go each team behaves accordingly. When the whistles are swallowed, the dirty team has the advantage. It's really that simple, kids, and it's frustrating as hell. So while I will try not to harp on officiating, know that it alone is the reason my blood pressure goes up in games like this.
More playoff like intensity. More tight checking. More Pens kept to the boards by a relentless Boston attack. Nothing else. Oh, there was another Boston penalty half-way though but the PP was flaccid yet again.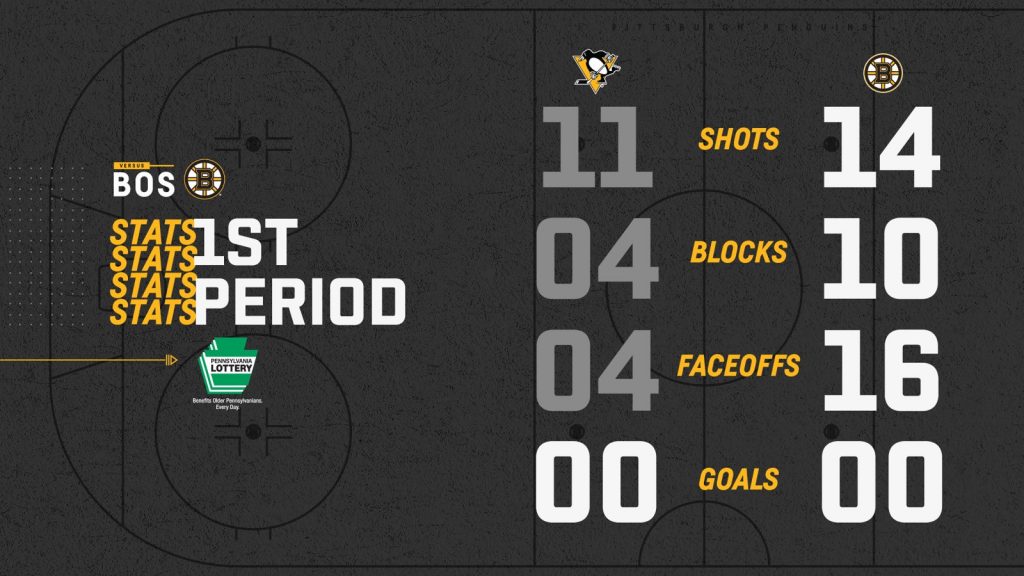 Second verse… same as the first. The Penguins didn't sound tired or beat down or anything, but they also didn't sound like they had the puck a whole helluva lot. And it was slowly becoming obvious who wanted this particular game more. And it wasn't the refs, who clearly wanted to hit the showers early.
That said, they did have to call yet another penalty against Boston, which is a Bad Thing because you know the even-up is coming soon. Regardless, Pens to the PP for the 3rd time.
…and for the 3rd time, they couldn't get it up. I think it must have been awful because Lange didn't have much to say about it and there are NO highlights out there. Back to even strength.
The longer a game goes without a goal, the more important that first goal becomes. This message brought to you by Captain UngObvious. But seriously, you could just feel that it was going to be HUGE when that first one crossed the goal line.
You know what didn't make the highlights?
Moving on…
Oh wait… moving on meant we had to see this.
Vomit. I said it would be big. I didn't think it would be last two minutes of the 2nd big. Vomit again.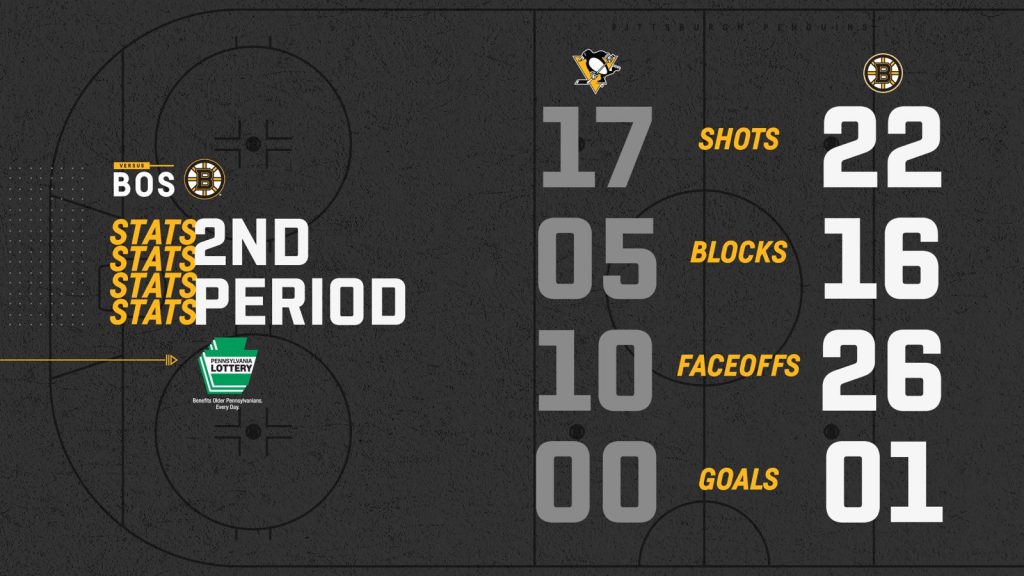 Early in the 3rd, Sully tried to mix things up and put Kapanen on Carter's line. Guess what – nobody cared. Except maybe Zucker who moved to the 3rd line. But it didn't translate to anything substantive.
Play would drag on and the Pens just couldn't sustain anything. Meanwhile, the Bruins were looking like the Penguins and supporting each other and making smart plays. The dicks.
Blueger took this all personally and fought Curtis Lazar. Perhaps that would wake them up? Nope.
Eventually, the king of the dicks himself would take a shot, follow it to the net after the Jarry save off the noggin, and dammit.
If you thought the FIRST one was big, woof. Why Letang and Ceci were on the ice together isn't really the issue. Super Tanger trying to snag that puck, on the wrong side of the ice, was the issue. I just… I mean… bourbon?
A few minutes later, the Bruins would make it almost ugly.
Perfect zone exit, great passing, cross up a couple Pens so someone isn't getting their guy (I don't actually blame Letang on this one, amazingly), and give the puck to the prick who knows how to shoot. Makes a lot of sense.
At this point, all I was hoping for was a Mike Lange Goal Call to make the night something other than a total wash. Sr. Penguin Jeffrey Carter was good enough to oblige.
Carter (11) from Letang (33), Kapanen (16) – 17:39 – EV
OK, so credit where it's due, just a brilliant job by Letang to find Carter who was taking advantage of a late Boston change. So here's the call that mattered:
"Get that dog… off my lawn!"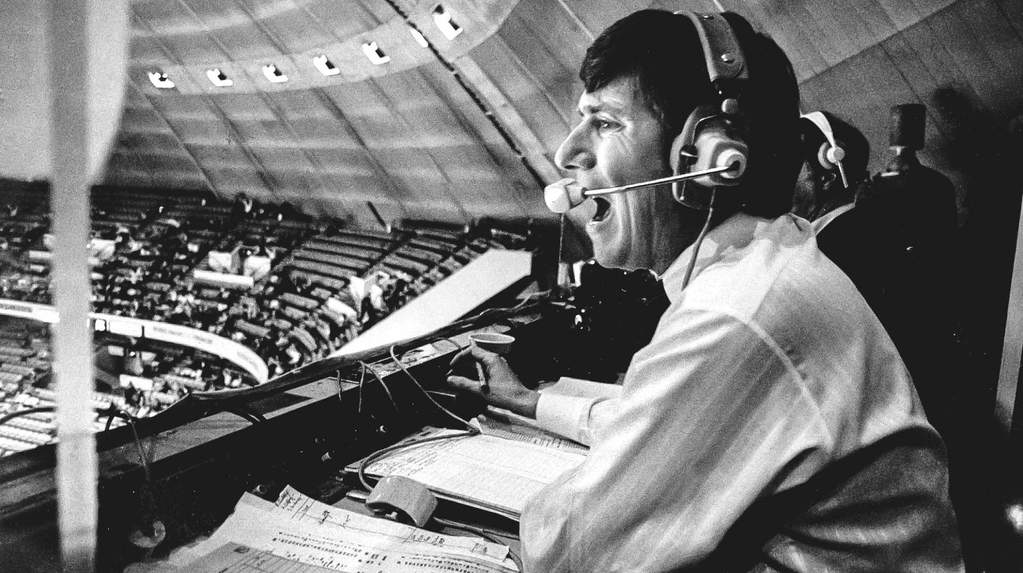 We are blessed.
The Pens would manage to pull Jarry but this one was all over but the crying.
Game.
Thoughts:
Bruins simply wanted it more. And the refs were willing accomplices.
Carter has a helluva shot
Sid's line was neutralized. Doesn't happen much, happened tonight.
Kapanen is still zooming, but he needs his Geno. SOOOOOOON.
Jarry wasn't bad at all, no shame tonight.
If this really was Lange's last game, we should all take some time to reflect on his greatness. Tonight he came in early, not knowing how it would go, but knowing that he did NOT want to be the center of attention. He told as few people as possible what his plans were. When the game was over, he said 'we will see' and left the door open. As always with Mike Lange, the focus is the Penguins. A consummate professional, a beloved individual. Did you know he didn't miss a SINGLE Penguins game from 1976 through 2006? 30 YEARS and 82 games plus playoffs every year. Yes, I know that's the job, but DAMN that's something. He called LITERALLY (and yes, I mean that literally, Gen Z-ers) every single game Mario Lemieux played as a Penguin. All 915 of them. And most of Malkin's. And most of Sid's. I don't have the stats for 2006 through 2020, the year he stopped doing Pens away games, but I know it's still not a lot of games. 47 years of memories. 47 years of greatness. We are ridiculously fortunate to count Lemieux and Jagr and Crosby and Malkin as Penguins over the years, it's true. But we're just as fortunate to have had The Hall Of Famer, Mike Lange, for just as many years.
See yinz on Thursday.