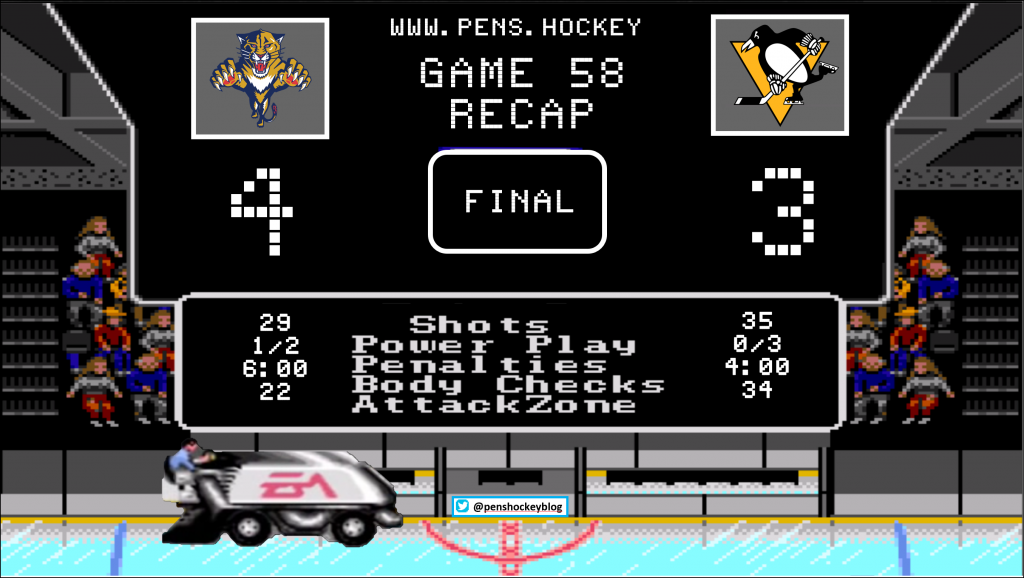 I'll keep this brief.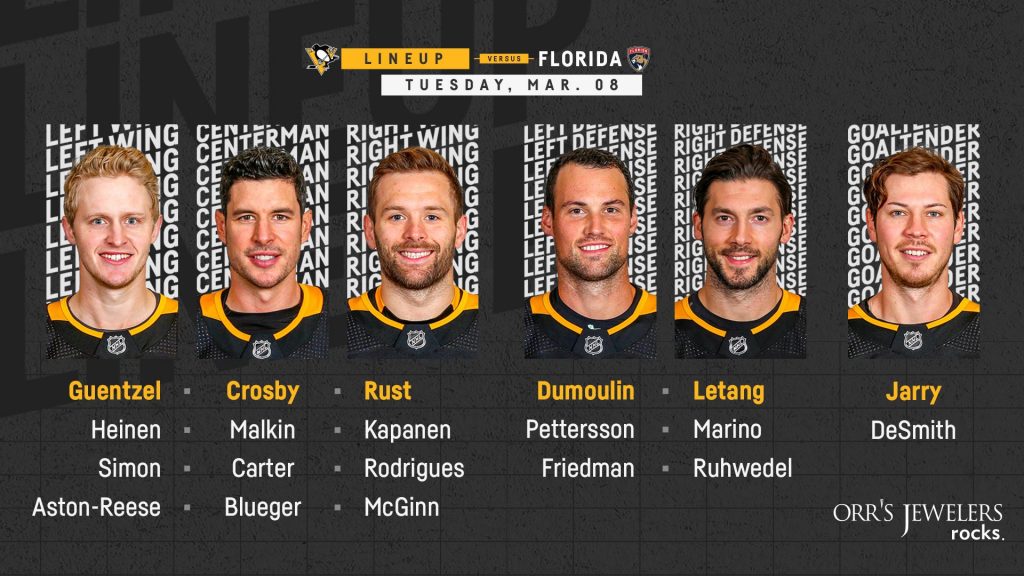 Welcome back Teddy KGB! And enjoy your nachos, Mr. Boyle.
Also, both Bryan Rust and Brock McGinn were playing in their 400th game. Welp, the years keep coming and they don't stop coming and they don't stop coming and they don't stop coming…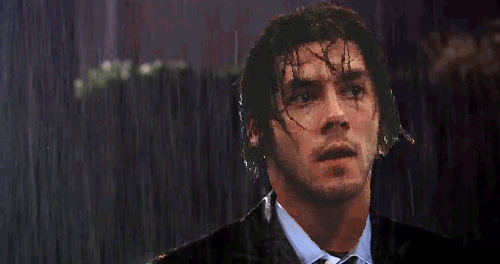 No, it wasn't all his fault, but you could tell by the dumb things he was doing that this was not going to be his night. Or, rather, that it WAS going to be his night. It is game 58 after all.
The second goal against he wasn't even on the ice for, so there's that… But in general, the Pens were reaching the entire period. Making bad decisions and generally being lazy about things. OK, not Sid, but just about everyone else.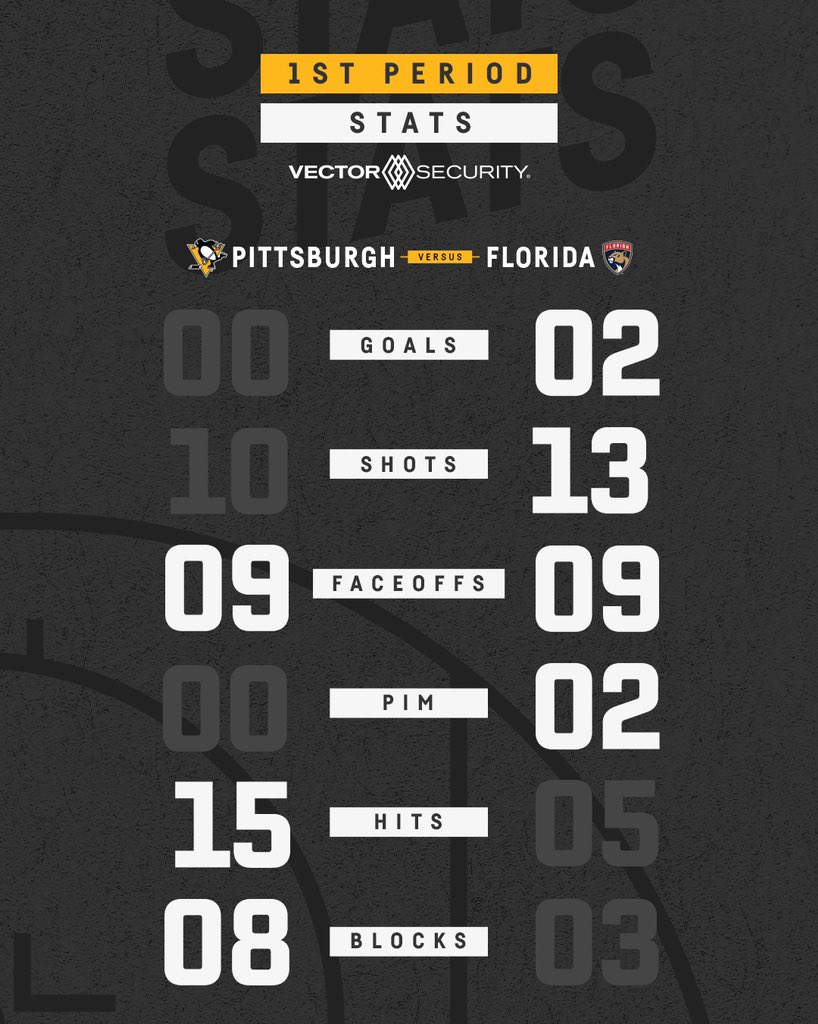 As usual, when Sully has some time to express himself and deliver his message, the boys tend to respond.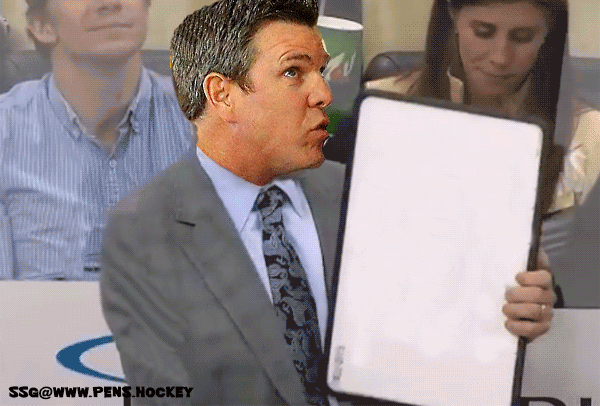 Tanger stayed out of the way, and completely off the ice, actually, so that Rust and the rest could Do The Thing.
Rust (19) from Pettersson (13), Dumoulin (12) – 3:07 – EV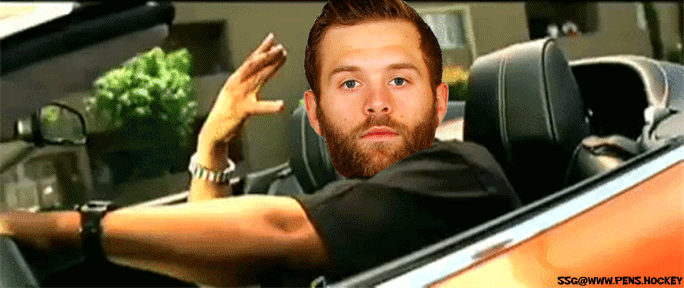 Good puck movement and skating there. Nicely done.
And nobody had time to sit down because Jake decided yinz weren't fat enough and wanted you to have cheap milkshakes 9 seconds later. Again, no Letang on the ice
Guentzel (28) from Crosby (37) – 3:16 – EV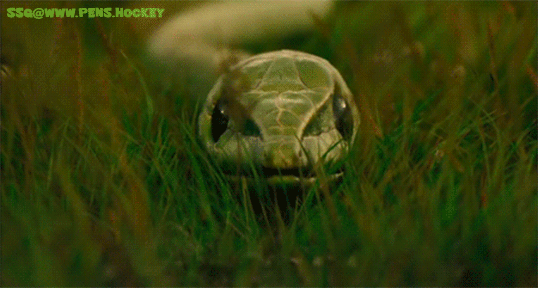 Man what a fun play. They meet before every OZ faceoff, every time, to talk about that play. 1 time out of maybe 200-300 it works. This was one of those times. Very cool. Jake is a SHOOTAH!!!!!
So back to even and all of a sudden there's hope that the gawdawful start would somehow be salvage-able.
Of course then, a couple minutes later, the current under-achieving defenseman, Johnny Marino, mired in his Junior Year slump (which apparently is a thing now) would get caught doing something stupid. Two minutes of shame, and, more importantly, instant death to the momentum the home team had been building.
So when DookieLair scored, it was not a surprise. 3-2 bad guys.
The last 13 minutes of the period were dumb, but nothing bad happened so there's that.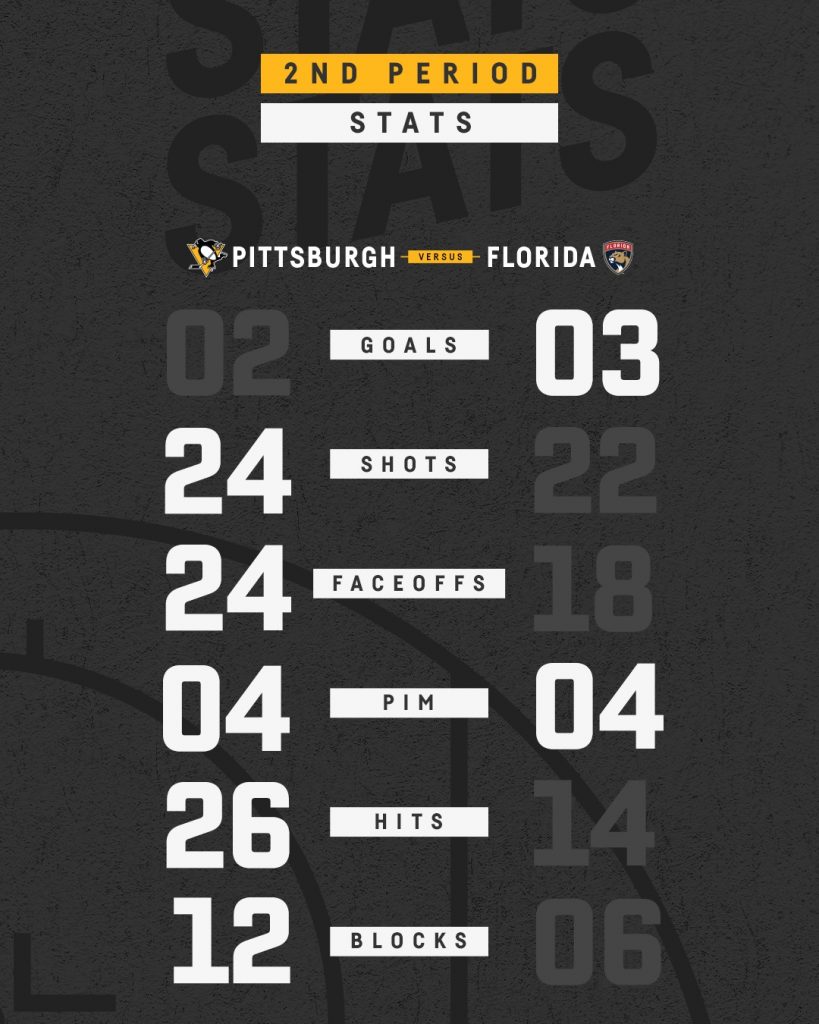 Down after 40, but at home and used to this, the boys would take the ice for the 3rd and promptly do nothing. For like, a while. I suppose playing neutral against a solid Florida team is not terrible, but these are the Pittsburgh Penguins, dammit – they should Do The Thing, right?
A tight game with 9 minutes to go. I suppose most blueliners would expect to stay in the vicinity of their proper position. Sadly for us, Letang isn't most blueliners.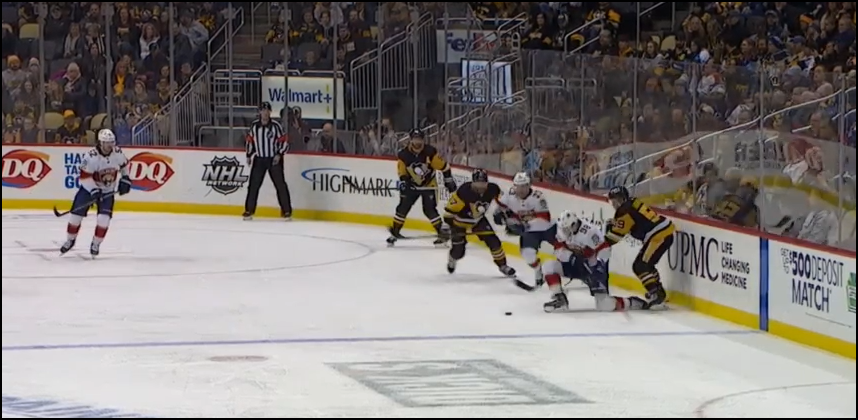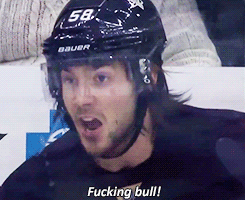 He had no reason to be there, aside from fuck you, apparently. Good god this guy is infuriating. You know how the play ended. 4-2 rat cats.
Eventually Sid would score with the goalie pulled and 2:09 left, but this was all over but the crying.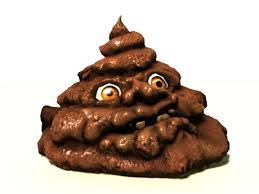 Thoughts:
Yet another awful start followed by yet another recovery that wasn't enough.
BJC is invisible
ERod is showing us why Buffalo didn't care about losing him
Jarry is still excellent
Marino is MIA