Hello! Happy Saturday! Here is a recap for you.
The first period looked like the Pens played the night before and the Senators play a boring style of hockey. At one point in the period Malkin was targeted by Zack Smith and retaliated which somehow resulted in Geno getting 2 penalties and Smith none. I understand both penalties, I don't understand how Smith doesn't get at least one, if you remove his actions Malkin's don't occur, whatever.
The penalty killers were in playoff mode during the 4 minute kill.
4 minutes later the Senators would go shorthanded, the Penguins didn't score before Hornqvist negated the last 6 seconds by taking a slashing call.
The Senators next powerplay was also shut down and also ended prematurely when Dzingeldeeznutz took a high sticking double minor against Sheahan with 40 seconds left in the powerplay.
The period would end 0-0.
https://twitter.com/penguins/status/982412220326871040

The Penguins had a powerplay and a half to carry over into the second period and they knew the sooner they started scoring the sooner they could lock this thing up.
SIDNEY CROSBY (29) ASSISTED BY KESSEL (59) & MALKIN (56) @ 1:25 PPG
https://twitter.com/penguins/status/982418235646758912
Sidney Crosby with the puck below the goal line is more dangerous than some players on a breakaways. Like a boss he starts celebrating before the puck even goes in as Kessel just puts his stick away in awe. What a year for Crosby.
The goal didn't really fire up Ottawa too much and the game actually became pretty boring. The Penguins were getting most of the chances but Anderson as usual was trying to be a hero. About 6 minutes after the first goal Sullivan used a new third line combination of Sheary-Sheahan-Guentzel, Jake Guentzel got the puck below the goal line and did his best Crosby impersonation.
JAKE GUENTZEL (22) Assisted by SCHULTZ (23) & MAATTA (22) @ 7:31
https://twitter.com/penguins/status/982420964838428678
It's tough to say Jake was going for this bank shot or the pass to Sheary, he was attempting these shots all night against Columbus. If he was going for the pass it is even more impressive because that is some kind of vision. If the Penguins cash in on multiple goals a game like this in the playoffs they will become even more hated than they already are and I am here for it.
The Senators took a penalty following the goal that the Pens couldn't capitalize on.
Both teams would exchange uneventful powerplay chances later in the period and it would end 2-0.
https://twitter.com/penguins/status/982427027746836480
The third period was all about shutting the door and the Penguins did just that. Of course it was the Senators so it is tough to get too excited about the teams capability of going defensive protect the lead mode but they still managed to do it. Just like we saw throughout the season when the team has a third period lead they packed in the neutral zone but still sent forecheckers. This will be a fun thing to watch in the playoffs because it keeps the other team thinking when all they want to do is rush up the ice. The beauty of the plan is the Pens are still the experts in transition so when something breaks down in the newly packed neutral zone it becomes an offensive possession. Then this happens.
PHIL KESSEL (34) Assisted by SHEAHAN (21) & OLEKSIAK (12) @ 6:55
https://twitter.com/penguins/status/982434602634694656
If you asked me to summarize Ottawa's season in one gif it is here. Anderson with a good first save, three players miss a puck, Anderson down and out.
Kessels reaction to the goal will make you feel funny things down there:
https://twitter.com/penguins/status/982435138876399617
Following the goal everyone went to sleep. The team knew it was over, Ottawa knew it was over. With less than 5 minutes left the man that never stops giving it 100% cashed in
PATRIC HORNQVIST (29) Assisted by CROSBY (60) & LETANG (42) @ 16:53
https://twitter.com/penguins/status/982438692517183489
Hornqvist ends the year on a 5 game scoring streak and how about that pass from Sid for his 60th of the year?
Time ticked down. They saw they came they conquered, now it's time for the encore, we know they have the juice, home-ice advantage thanks to the deuce
---
Thoughts:
DeSmith with his first career shutout, goalie controversy is awesome
The Penguins are 16 wins away from history
The big three finishes (for now) 4th, 8th and 10th in the league in scoring with point totals of Malkin (98), Kessel (92) and Crosby (89). Ovechkin or Marchand will need 5 point efforts to knock Sid out of 10th.
The powerplay finished at 26.2%
Mike Sullivan's regular season record is now 130-66-22
The Pens are the only playoff team with a team GAA >3 as they finish the season with 3.02, nothing to worry about but I found it interesting
IT's playoff time baby!!!!!!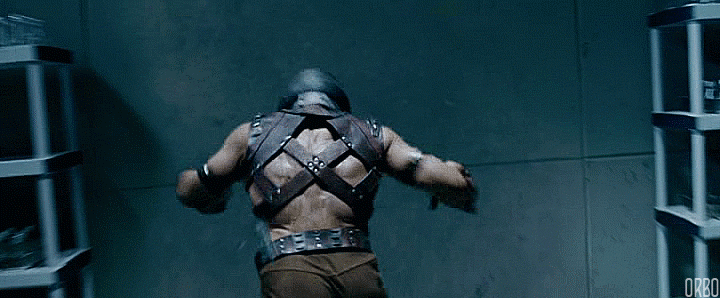 It's time.
"You want the front or the back?" – Letang (29%, 10 Votes)
"They just … ssslide their hand to the back of that butt end." – Errey (18%, 6 Votes)
"Great example of one-on-one, man-on-man action" – Errey (18%, 6 Votes)
"He's touchin' him, look! He's actually touchin' him there." – Errey (12%, 4 Votes)
"Korbyeski is gonna be cutting grass, and Geno is gonna be trying for his 3rd Cup." – Errey (12%, 4 Votes)
"You can see the disgust, and the pain, and the anguish in the face of Riley Sheahan." – Errey (9%, 3 Votes)
"You're breathin hard right now, what are you tryin to achieve?" – Errey (3%, 1 Votes)
"Pounded off the boards by Aston-Reese." – Mears (0%, 0 Votes)
"Hornqvist has been able to find that soft spot." – Errey (0%, 0 Votes)
"Jams it right in his face." – Mears (0%, 0 Votes)
Total Voters: 34

Loading ...