I'm back! Yes, I Read the Comments of This Blog and I'm very well aware that I'm on thin ice with you people. I'm Looking to not take advantage of your trust, and I'm Hoping This will Maybe redeem myself to our loyal readers.
It's been said time on time again, "where is Malkin?" "Malkin is invisible." "Malkin is just not what our team needs right now".
I don't disagree.
To most, asking 'Malkin or Craig Adams?' may be simple to answer, but not to me.

Jason Irving Fast Five:
why the Penguins should have invested more in Craig Adams
1. How much leadership can you exhibit when you can't even speak English?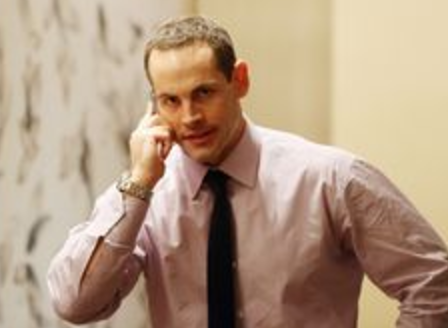 Craig Adams is someone we can understand in interviews, so you'd better believe elite players, players like Winnik, appreciated being on the same side as a Harvard educated player.
You see that kind of leadership in this?


2. Craig Adams is no man who rests on his laurels. He stands up to bullies like Malkin at practice.


Though Malkin is a hands-down fan favorite, Adams doesn't take shit from anyone. I'm not sure how he performed after the 2012 season because I stopped watching the NHL after the lockout, unlike the rest of you sheeple.
#TeamCFA
3. He doesn't hold back, doesn't goof around.

Google "Craig Adams being silly." Go ahead, I'll wait. You know what you'll find? An article about how Craig Fuckin' Adams perseveres in the face of rejection and gives back to the community. What has Malkin done? Hang out in the basement while his mom cooks for him? get real.
4. i r o n   m a n

During a time where the Pens are desperately looking for dependable non-injured players, a time where the Pens are actively burning millions of dollars on injured players, you know what we need? Someone reliable, and there is no-one more reliable.
Did I even need to caption those? You already knew.
5. He's not afraid to *be the bully* now and again

Remember that time CFA, after popping Malkin in the face, plastered Pouliot to the boards one-too-many-times at practice?
#TeamCFA does.
Every story needs a protagonist and an antagonist. Adams isn't afraid of being both.
What has Pouliot done for the team since? Does anyone in the Pens fanbase even value Pouliot? CFA had the gutz to dish it out to Derrick. You don't.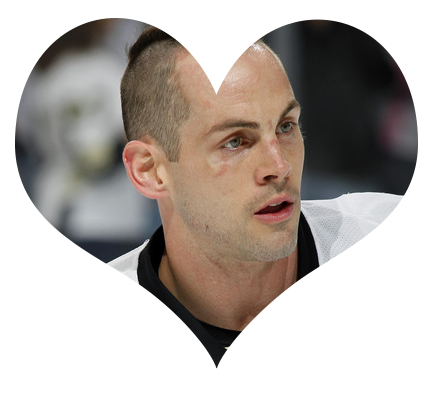 please use the comment Section of this Website to talk about your faovirte CFA moments!