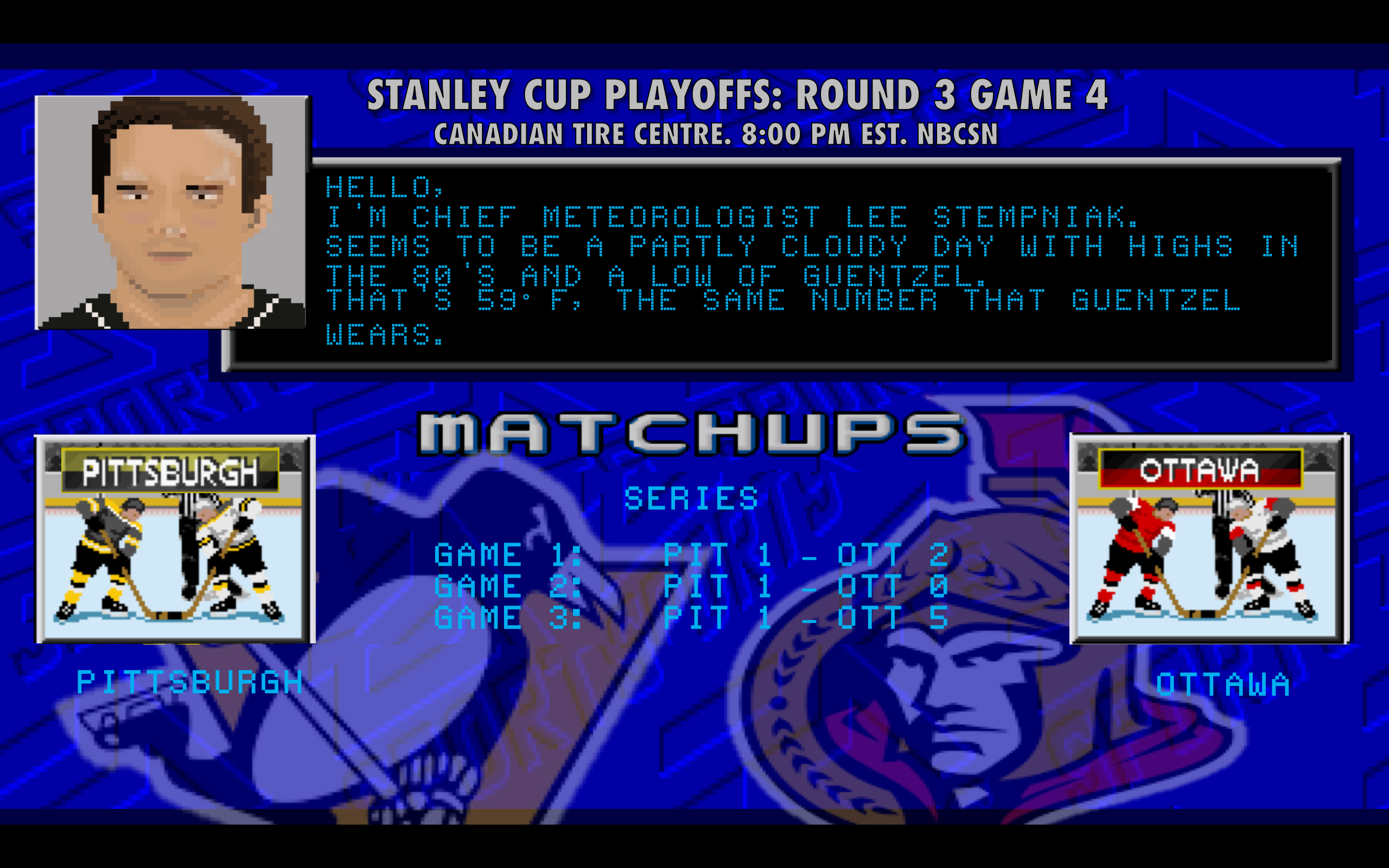 Funny thing about the playoffs is there is always another game until a team wins 4 out of 7. As a fan the taste of a bad game lingers longer than it does for the players, and that's perfectly fine. It's not fine that we obsess more about this team than the players playing for it do, but it is fine that they don't get as worked up as we do, except for Crosby who obviously still cries a lot. Following the game 3 loss the scenario is relatively simple, a Penguins win makes it a best of 3 with 2 games in Pittsburgh and a Penguins loss makes it like Stephen Hawking climbing Everest.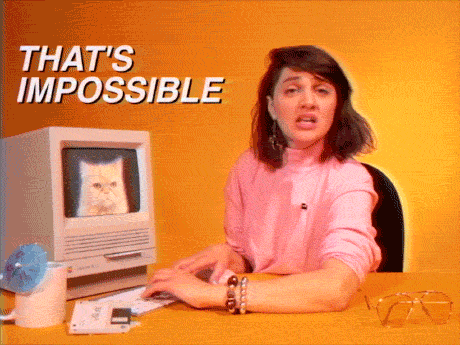 The biggest concern for the Penguins is on the injury front, and it doesn't look like too much changed considering Rust, Hornqvist, Kuhnhackl and Schultz were all held out of practice yesterday, though some skated on their own beforehand. If the Penguins can't dress the lineup they want do they return to the 11F/7D and chalk game 3 up on the "meh…" column? The advantage of playing 7 defenders and getting blown out in game 3 is the staff smartly spread out the shifts later in the game so that Olli Maatta was the TOI leader with just 19:39. Brian Dumoulin's 18:18 was second most and that practically counts as an off night for him at this point. As a coaching staff you now look at a defense that averaged 16 minutes of ice time in game 3 and question if that was enough rest to go back to 6 defenders.
If the Penguins opt to go back to 6 defenders then they need another forward, and Josh Archibald has to be the man called in. In his multiple call-ups with the Penguins over the year Archibald was a ball of energy, hitting everything in sight and factoring in on the scoresheet with 3 goals in 10 games. I'm not so sure 11f/7d is the way to play when you're trying to dominate the play offensively, but that also requires trusting Trevor Daley and Chad Ruhwedel for almost 20 minutes. What the Penguins really need is the Penguins offense to show up and you have to think after 3 frustrating games they are ready to break through. It doesn't matter who the Pens have on defense if their offense is clicking at the rates we saw through the regular season. Though that is tougher to achieve without Hornqvist and Rust, the bulk of the offense is still there and needs to get going. I'm borderline on sounding like CFR right now so I will pause.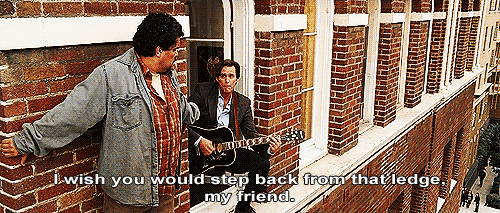 The next questions facing the Penguins is the goalie drama. Fuck, just when we thought it was over. Marc-Andre Fleury had a rough first period in the last game so now the world is falling apart or some shit. In my opinion Sullivan will go back to Fleury tonight because he is the reason the Penguins are here. If I were the coach, I would start Matt Murray. Not because Fleury is bad, again he is the reason the Penguins are here, but because the Penguins care so much about Marc-Andre as a teammate. What better way to light a fire under your team's collective ass than to bench their best friend because of their lackluster effort? I would pull Fleury to the side, say "look I want you to start but I think benching you will get the effort I need out of the team tonight" he would say "yesosbs I's Undersjskand" and that would be that. The problem with that scenario is if Murray wins then you have a true debate for game 5, but we will only focus on tonight.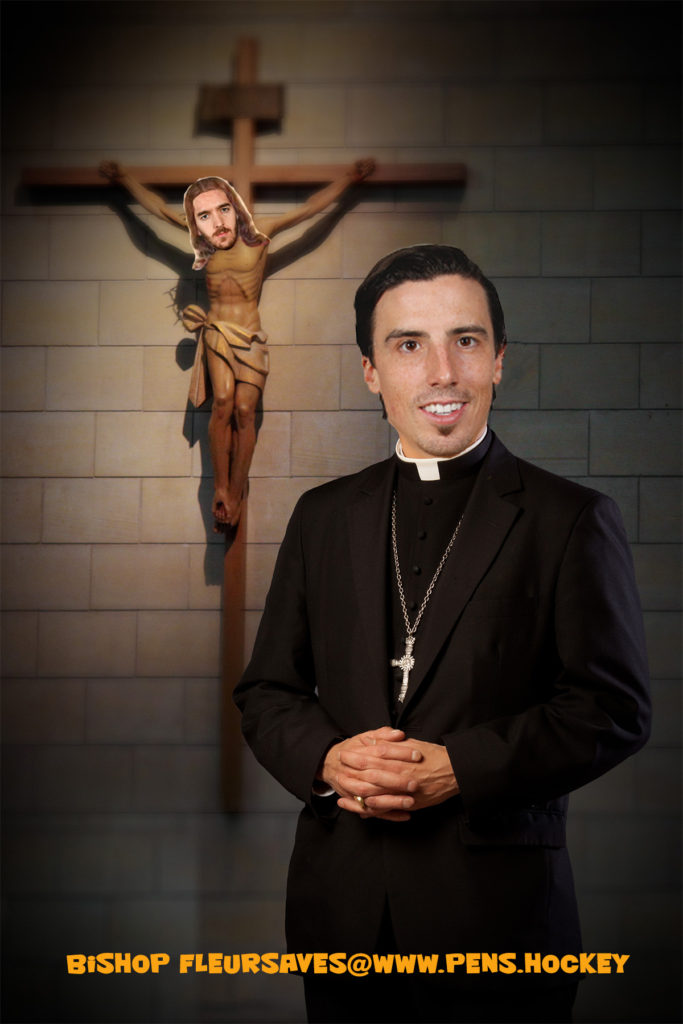 So what is in store? The fate of the series is in the hands of the Penguins. The Senators play the same game. Yes, they are still boring. No your 4 goals in 7 minutes didn't change that fact. 190 minutes of hockey have been played so far in this series, you can't pull a 7 minute section out of that and negate the rest, that's what politicians do when they don't know what they are talking about. We've seen everything Ottawa is. The Pens have seen their trap, their blue line collapse, their blocked shots. They've seen the offensive strategy and their ability to capitalize on opportunities. It is up to the Penguins to show Ottawa what they haven't seen for an entire game yet. Does Mike Sullivan have what it takes to inspire his troops to respond to adversity one more time? He's gotten us this far two years in a row, so damned if I'm going to question him.