Following their defensively focused effort on Thursday night the Penguins were able to even up the series creating a best of three scenario to determine who moves on. The best of seven series format is used in almost all major sports because of the momentum shifts and the overall belief that it is the best way to determine the better team. When the best of seven becomes a best of three it can be the most exciting part of sports, especially when the three games are each separated by just a day with travel between each one. Fatigue sets in, the preparation that has taken place all season comes down to not physical strength but being mentally tough enough to remain focused on every detail of every shift.
Heading into the playoffs both of these teams were similar in strengths, tons of offensive potential, really good powerplays, a defensive question mark and goaltending that can be suspect or great depending on the night. As the series as progressed we've seen most of these strengths pan out to be the difference makers, almost every goal can be traced to a defensive mistake. Both goaltenders have missed that one shot that resulted in a loss, Holtby in game one on Pittsburgh's third goal and Murray on Niskanen's tying goal in game three. In terms of the powerplay so far in the series only two games have had a special teams advantage and the team with the extra powerplay goal won the game. The other two games were even on the powerplay and were split, the breakdown is as follows
Game 1: WSH 0/1 – PIT 0/1
Game 2: WSH 1/3 – PIT 0/3
Game 3: WSH 1/4 – PIT 1/4
Game 4: WSH 1/3 – PIT 2/4
The Penguins with an entire one extra powerplay in the series really helps the refs favor the Pens narrative. Overall the Caps are 3/11 (27.3%) and the Pens are 3/12 (25%) in the series making the penalty killers for both teams the biggest factors moving forward. The Capitals have managed 15 shots on the man advantage which comes out to 1.36 shots/PP while the Pens have put up 18, or 1.5 shots/PP.
In terms of the goaltenders it's best in my mind to look at even strength play so far. Here are the breakdowns through the first 4 games in even strength shot attempts from hockeyviz.com:
At even strength the Caps have tallied 8 goals while the Pens have registered 7. Interesting that the Capitals are yet to score from the left side of the defensive zone at even strength, who plays on the left you ask? Dumoulin and Maatta mostly with Oleksiak sprinkled in for 10 minutes a night. In all situations the goaltending breakdown is as follows:
Even Strength: Murray 80/87 (.919) Holtby 76/83 (.917)
Powerplay: Murray 12/15 (.800) Holtby 16/18 (.889)
Shorthanded: Murray 6/6 Holtby 2/2
All Situations: Murray 98/108 (.907) Holtby 94/103 (.912)
How about the 6 shorthanded saves Murray has made? Momentum in the playoffs can change so quickly with a shorthanded goal so don't underestimate those stops. As you can see the goaltending is pretty equal at the moment which shouldn't come as a surprise given the scores of the series. Holtby carries the overall play mainly due to his impressive numbers on the powerplay. Overall in the playoffs Holtby is 6-3 with a .924 sv% and a 2.07 GAA while Murray trails with a 6-4 record and a .909 sv% and 2.33 GAA.
As you can see the strengths these two teams entered the series with have played out as expected and since those strengths were similar we find ourselves tied after four games.

I forgot to switch Simon from the fourth line to the second line in the graphic. Mr. Simon has been receiving the "Conor Sheary treatment" and it is actually not accurate at all. My man (and for some reason some of your enemies) G went into details about how Simon may be getting an unfair amount of criticism right now:
https://twitter.com/G_Off817/status/992478492880199685
Would you have put money on Conor Sheary leading the team in CF%?
https://twitter.com/G_Off817/status/992478495514218496
So even though a lot of people in the media are questioning Simon on the second line the stats are actually pretty supportive of him being on a line with Malkin, a player that can maintain possession and then give the puck to Geno when needed isn't a bad idea. You also get that sense when watching Simon that if he can just finish one opportunity we will literally see the monkey jump off his back, game 5's are usually a time for the depth players to show up making tonight a perfect set up.
Last year the Penguins were 2-2 after four games twice, against Ottawa and Nashville. They won those games by a combined score of 13-0 (7-0 over Ottawa, 6-0 over Nashville).
Of course there is one issue with tonight:
https://twitter.com/ScoutingTheRefs/status/992770417696952320
Win 2 of 3 and move on, it starts tonight. Saturday night prime time, no more time for brunch games on Sunday kids, this is the big time. This is when the leaders step up, the losers focus on winners, and the winners get shit done.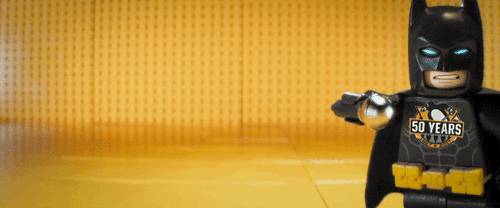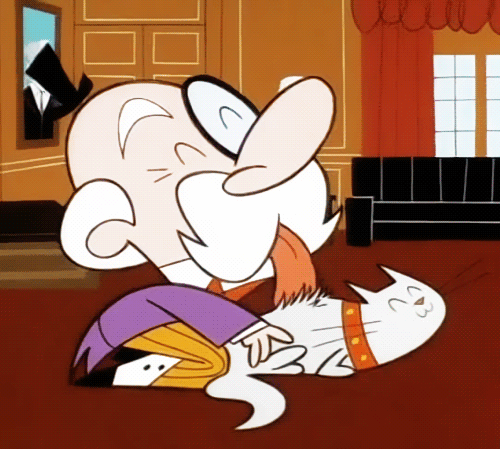 IT'S THAT TIME OF YEAR AGAIN…PICK YOUR WEINER
2017-2018 H.P CHAMPIONSHIP FAPOFF
Game 71: "It's not a fun feeling, Dan, when you get fingered like that." – Milbury (65%, 22 Votes)
Game 11: "He's played with that long stick all his life, so he's accustomed to it. He's just able to choke down, feels very comfortable doing that." – Errey (35%, 12 Votes)
Total Voters: 34

Loading ...