At some point over the last two seasons of winning this fan base had built the opposite of confidence. The Penguins go down 2-1 in a series and suddenly the entire team needs to be traded. You would think that a team that has won the cup in back-to-back years with the same group of leaders currently on the team would get a little more confidence but whatever. The Penguins walked into their home rink last night with one job and one job only. Before we get to it here is a Guentzel heavy dose of the Grove: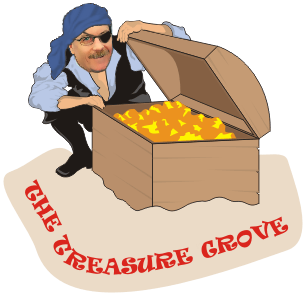 https://twitter.com/bobgrove91/status/992263654891376641
This stat caught me by surprise, the only way this makes sense is if they are also leading in 2 on 1s given up to balance it out.
https://twitter.com/bobgrove91/status/992259590489231360
Jagr with 6 is a shock.
https://twitter.com/bobgrove91/status/992257036841771008
Now this is just cool, Sid and Jake are even strength performers.
https://twitter.com/bobgrove91/status/992253831302938626
Nice company kid.
https://twitter.com/bobgrove91/status/992165403693481984
https://twitter.com/bobgrove91/status/992162383920582656
In Sully we trust
https://twitter.com/bobgrove91/status/992162887811690496
Ever? Kind of cool. Alright back to the game…
The absence of ZAR didn't take a lot of creativity for Sullivan to overcoem as Carl Hagelin was ready to go. The Pens started the game with the following lines
GUENTZEL – CROSBY – HORNQVIST
SIMON – MALKIN – RUST
HAGELIN – SHEAHAN – KESSEL
KUHNHACKL – BRASSARD – SHEARY
From the opening faceoff there was an overwhelming sense that the Penguins did nothing but watch video for the last 48 hours. They were where they needed to be to prevent every play from happening as they put together their best first 5 minutes in the series so far. Crazy how different things are when the team isn't trailing by 1 after 3 minutes. The Penguins had an early powerplay when Carlson was rung up for hooking the Golden Boy but the Pens PP couldn't do dick.
The rest of the period was a tight checking game as both teams wanted to score the first goal but also didn't want to make a mistake that would result in a goal. There isn't much else to report about the period, Carl Hagelin is still fast. Max Talbot was in the house:
https://twitter.com/penguins/status/992189035685793792
Still bitter about him turning down a contract extension to sign with Philly. Matt Murray was locked in for the start of this one
https://twitter.com/Capitals/status/992189851754737666
https://twitter.com/penguins/status/992188923332964352

The second started a lot like the first and to be honest it felt like a game 7 which is exactly what I was hoping this game would feel like. Evgeni Malkin was called for slashing Timothy Jimothy in the opening minute to put the Caps on a powerplay but the Pens PK prevailed. 3 minutes later Chandler Stephenson took out his frustration at his parents for naming him Chandler and took a slashing penalty on Guentzel. The Penguins second powerplay of the night was as exciting as a bag of dicks to a lesbian and we remained scoreless.
5v5 play continued for a bit and remained tight but the Penguins were getting some good looks, unfortunately Holtby and his friends were keeping the puck out
https://twitter.com/Capitals/status/992196070930345984
Eventually the top line was able to set up shop and Dominik Simon was able to quit being a total spaz with the puck long enough to drop it to Crosby, Crosby went back to Simon in front but he was a spaz with it again. The puck ended up bouncing right to Guentzel and he helped his buddy Simon out with that confident swinging swagger he got goin' on.
JAKE GUENTZEL (9) Assisted by SIMON (3) & CROSBY (10) @ 9:21
https://twitter.com/penguins/status/992199435634593792
8 straight playoff games with a point for Guentzel, remember when people were worried about him for a scoreless drought in the regular season? The kid just keeps showing up, solid late cross check by Orlov here too as this series continues to build with after the whistle shenanigans.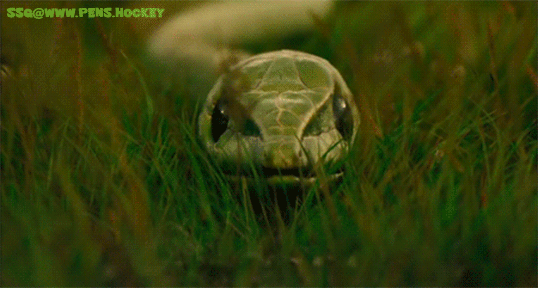 Following the goal Guentzel would find himself getting talked about for other reasons when he tripped Lars Eller at center ice. The Caps PP went limp at the sight of the Pens PKers taking away passing lanes once again. Enough hasn't been written about the Penguins penalty kill being able to take away the one-time look from Ovechkin in this series, they're doing it with an aggressive swing of their forwards up top when the puck gets to the point and Jacques Martin deserves a huge tip of the cap for this strategy.
After the penalty concluded Guentzel would get called for slashing Evgeny Kuznetsov just 28 seconds after his previous penalty expired. The PK was tired and the Caps were able to pin them in, a failed clearing attempt resulted in an extended shift and eventually Backstrom fed Tom John Oshie to tie the game
https://twitter.com/Buccigross/status/992200868513624064
Drumpf Jr Oshie has 19 goals in 65 playoff games and is referred to as a great American player, cute. If Jake Guentzel fails to score in his next 21 playoff games then Oshie will only be 2 behind Guentzel's current 21 postseason goals.
5v5 play continued for about 90 seconds before Todd Judd Oshie followed Guentzel's goal and a penalty routine and interfered with Brian Dumoulin in the defensive zone. The Penguins powerplay needed to answer the Caps recent goal but the first unit just couldn't get the puck in but not due to a lack of effort. The looks, lanes and shots were all there but they couldn't get it. Finally in the waning seconds what appeared to be a broken play resulted in Evgeni Malkin clinging one off the post, the puck sat on the goal line and Mr.101 gave that Champions effort
EVGENI MALKIN (4) Assisted by HORNQVIST (6) & KESSEL (6) @ 17:31 PPG
https://twitter.com/penguins/status/992204588689313793
The play wasn't called a goal on the ice as the entire arena had game 2 flashbacks. The refs met at center ice and reviewed the play, called their buddy the trigonometrist to check for parallax angles, and then got this view from the overhead
https://twitter.com/TomGulittiNHL/status/992207286885142528
Count it. Hell of an effort by Malkin to see the puck sitting on the goalline and dive with everything he had at it. Also lol at Orpik putting a headlock on Hornqvist behind the goal instead of defending Malkin in front, Brooks Orpik isthe 5 million dollar gift that keeps giving. Barry Trotz decided to stick his neck out and challenge for goaltender interference but no dice.
The period would end for the second game in a row with the Penguins leading heading to the third.
https://twitter.com/penguins/status/992206170256543744
Not going to get much more even than this through 40 minutes.
After blowing a third period lead and then eventually losing the game in game 3 you know this was a major focus of the coaching staff during the day off. The Penguins were able to reel it in in the neutral zone and keep Washington to the outside for the most part but the better aspect was the Pens didn't stop pressing offensively. The middle of the third period went with about 10 minutes without a whistle but the Penguins kept their heads in the game and were able to shut the Caps down. Washington had some extended zone time with under 5 minutes left that prevented the Pens from changing but they kept their wits about them and didn't take a mental penalty or too many icings. This was a night and day difference from the defensive strategy in game 3 to protect the lead.
Eventually the Caps had to pull Holtby but then couldn't count to 6 and got called for too many men on the ice. During the penalty kill the Caps pulled Holtby again to make it 5v5 and the puck came to Letang in the corner, he sends it up to Crosby who fakes out Ovechkin and Carlson with one move
https://twitter.com/PeepsBurgh/status/992218600126795777
That pass landed right on Guentzels tape and he wasted no time burying it in the empty net
JAKE GUENTZEL (10) Assisted by CROSBY (11) & LETANG (8) @ 19:02 PPG ENG
While the puck was going on Tiny Jewels Oshie was punching Kris Letang after landing this hit
https://twitter.com/jmarshfof/status/992222605456367616
First off, kudos to Kris Letang for completing this play to Crosby when the check is coming in. Secondly, look at the beginning of this gif, the Caps are down by 1 with a pulled goaltender and letang is 99% likely to go up the wall. Now look where Oshie is, not on the wall to stop the puck and potentially gain possession ina. Game trailing by 1, he's going for the hit all the way, good for him, it resulted in no turnover, no other shots on Murray, an empty net goal and most likely a fine from DOPs because they are watching this series like hawks now. It's sad watching Oshie try everything he can to get back in the spotlight that he has sorely missed since the Olympic games in Sochi when he was popular for being good at a useless aspect of the game.
The Penguins almost scored on the empty net again but didn't and that would do it as they win a big one at the paint can…
GAME BITCHES
THOUGHTS:
https://twitter.com/bobgrove91/status/992250700280168448
– The Penguins defense played a strong man to man coverage when they needed to and it all started with Dumoulin on Ovechkin. Brian Dumoulin has been the best defender in this series for either team and it isn't close
– Chad Ruhwedel has quietly put together a solid set of performances in the postseason. He does his job and because of that you never say "what the fuck was that Ruhwedel?"
– Matt Murray was stung by a high shot in the second but seemed to shake it off, a .952 save percentage game is just what he needed.
– I'm not a fan of the mock goalie chant, Holtby gives up one goal and it's just a 1-0 game, nothing to mock in my opinion. 5-0 is a different story but that's just me.
– Best of Three series now baby, time to buckle up