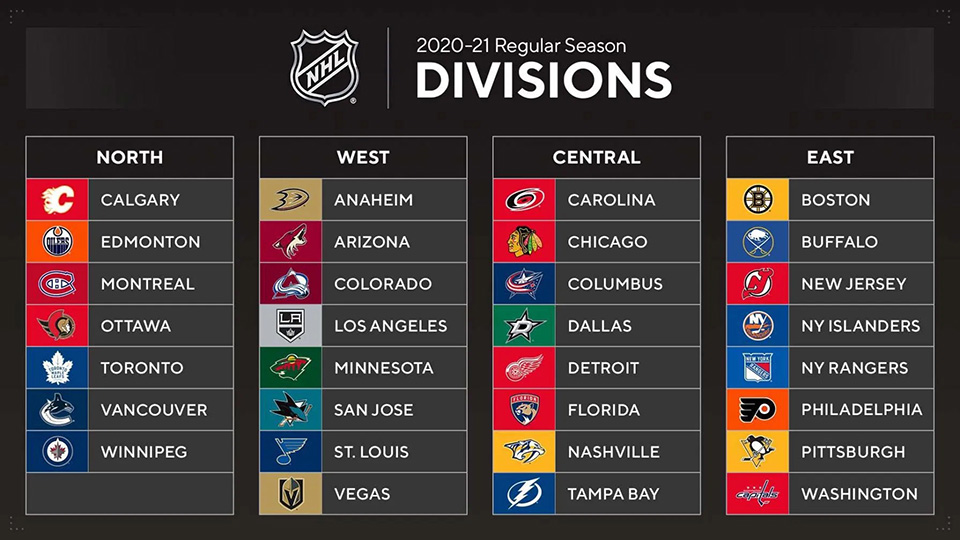 In less than two weeks from today, the 2020-21 NHL regular season will finally get under way, roughly fifteen weeks later than we're used to seeing. From what I've seen online so far, it doesn't appear that the fans have been or are currently suffering from a lack of interesting storylines leading into what stands to be an interesting season to say the least. The defending champions, the Tampa Bay Lightning, will once again play much, if not all, of the season without one of its stars, this time Nikita Kucherov instead of Steven Stamkos.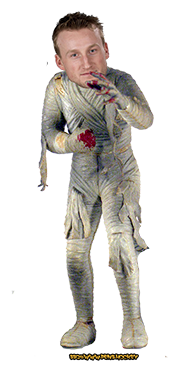 Even a down year from Kucherov is outstanding, as he fell back from his Hart, Art Ross, and Pearson-winning 2018-19 campaign to still end up the seventh-leading scorer in the League, and he led the Lightning in scoring in the playoffs to boot. Tampa also bade goodbye to Kevin Shattenkirk in the offseason (free agent to Anaheim), so that's two important pieces of their Cup run out of picture.
Two other big names to be missing most of the season are "Mr. 100," Blackhawks center Jonathan Toews and "Baby Stuff" Henrik Lundqvist. Lundqvist and recent signee Zdeno Chara looked poised to require a nursing home staff in the Washington Capitals' defensive end, but a recently-discovered(!?) heart defect has put the reminder of Lundqvist's career in doubt.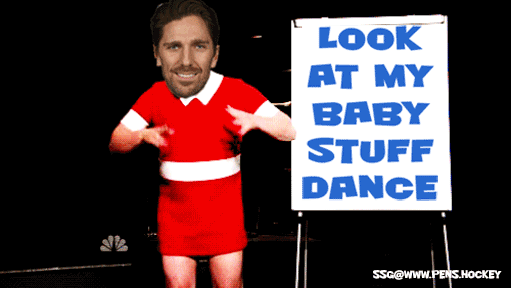 Lundqvist was actually drafted way back in 2000 (same year Pavel Bure led the League in goals and Jaromir Jagr in points) but only came into the League the same season as Alex Ovechkin and Sidney Crosby, in case you wanted any reminder of how old those guys are. Meanwhile Toews has contracted some unspecified illness (perhaps Chicagophobia) and is out indefinitely, which caused Twitter guy Dom Lusczuzyn (no I did not spell that right, you will see in the embedded tweet below) to come up with an interesting trade that could upturn the Eastern Division:
Just to be clear, Kane is 32 years old (one year younger than Sid) and is still an elite producer. He is a Buffalo native, and Buffalo has made some interesting moves this offseason, including signing Taylor Hall and trading for Eric Staal, so it could be a match made in heaven for the Sabres and Blackhawks, who could jumpstart their rebuild with some decent pieces.
A moment ago I mentioned that Buffalo is part of the Eastern Division. A quick recap of the new structure and format: teams have been realigned to meet better travel conditions, so the newly-minted Eastern Division is really the Metropolitan Division minus the Carolina Hurricanes and Columbus Blue Jackets and replaced with the Sabres and the Boston Bruins. Each team will play all 56 games within its division, eight games against each team in the United States (9/10 games for the Canadian teams). For the Penguins' part, the schedule will consist generally of two games in a row either at home or on the road against a single opponent before moving on. (As a side note, this is a great format for a short season. Keeping the first two rounds of the playoffs intradivision should make for a great conclusion!)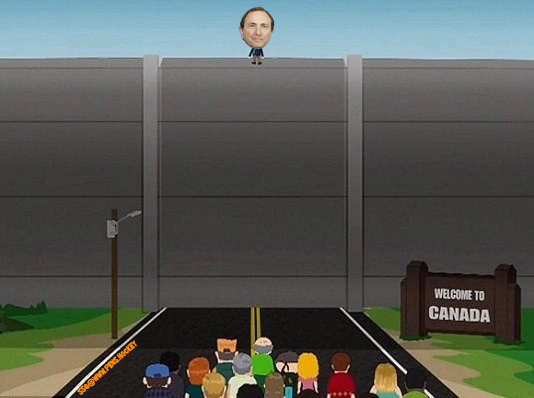 Because the Penguins will see their Eastern Division foes exclusively, I will quickly preview and rank them here. I think the prohibitive favorite here is Boston, although not as much as in years past, due to losing Chara and defensive scoring leader Torey Krug (free agency to St. Louis). Like the Penguins, the Bruins are slowly aging and their Cup window along with it. Their forward group is still fairly deep, and their goaltending is still the two-headed monster of Tuukka Rask and Jaroslav Halak, but defensively they are not as formidable without two of their key blueliners leaving town.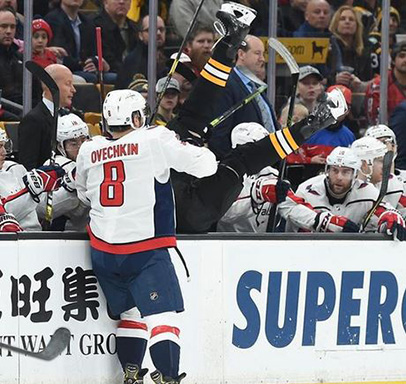 The Penguins meanwhile will probably show up for the playoffs somewhere between the second and fourth seed, which is probably more variability and uncertainty than Penguins fans would like, but we'll get to that at another point. This is not to say that I couldn't see them missing the playoffs. They haven't shown up for the postseason since the Washington Capitals beat them in 2018 on their way to the Cup, getting swept in the first round two years ago by the New York Islanders and managing just eight goals against the Montreal Canadiens this past August. We'll see if the bottom half of the Penguins' depth chart can hold up its end of the (not necessarily cheap) bargain, but changes on the bench could shake things up on the ice. We can only really hope!

Next I would pencil in the Capitals, another team whose aging roster is predicating a closing Cup window. Washington was nipping at the heels of the Bruins for one of the oldest rosters in the League, and they seemingly tried to double their efforts by adding Chara and Lundqvist, but Henrik chose to have heart surgery rather than be subjected to more games against the Penguins. Longtime prospect Ilya Samsonov will thus be thrust into the starting role for the Capitals; he did quite well last season in relief of Braden Holtby (now a Vancouver Canuck). So, as long as he and the defense (to which Washington also decided to add Justin Schultz, LOL) can prevent goals, the Capitals should do fine.
Next on the list are some combination of the New York Islanders and the Philadelphia Flyers, maybe the New York Rangers if you're feeling generous, and perhaps even the aforementioned Sabres. That leaves the New Jersey Devils at the very bottom, which makes sense since they are in a full-blown rebuild mode. They have just one player signed beyond 2023 (Nico Hischier, YES I spelled that right the first time), and only six of their seventeen players are restricted free agents. The youth movement for the Devils is coming soon.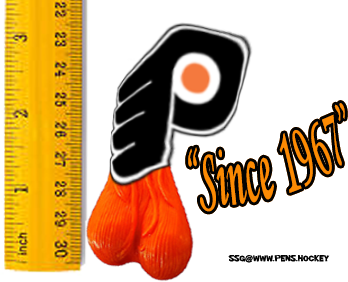 Considering the League as a whole, I think the out-and-out favorite is the Colorado Avalanche. They've been pushing the envelope just a little bit more each year, and this past offseason they went out and acquired winger Brandon Saad and Devon Toews, which was looked upon by all of Twitter as robbery. Nathan MacKinnon continues to get better with age (and he's only 24), and the goaltending duo of Pavel Francouz and Philipp Grubauer is one of the best in the League. They're likely challenging for at least a Conference Finals appearance for the first time since 2002, and in a division with all the bad California teams, the perennially-mediocre Minnesota Wild, and the genuinely challenging Vegas Golden Knights, it's not a far-fetch'd consideration.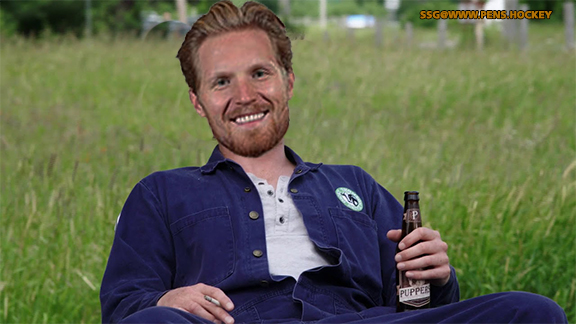 I'm hoping of course, as are all thirty-one League general managers, that by the end of the 2021 regular season (sometime in early May for Pete's sake) there could be some fans in attendance. It seems like a long way to go to get to that point considering the state of the nation and how hard some people are fighting to keep things the way they are now as though things are actually going great so long as we keep out heads in the sand. Anyway, the point is that there are vaccines for this virus and as long the hundreds of millions of American residents can get access to it and trust it, then there's no reason we can't get back to watching sporting events in-person. I'd rather hear real cheering and see real celebrating than piped-in crowds, large tarps and overly massive (although cool) digital displays as a point of focus.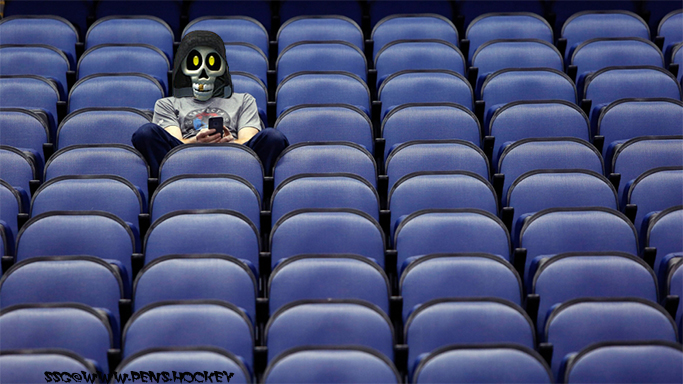 This has the potential to be a very exciting season for fans across the League, except in Ottawa–well, all of Canada really, as they can never have any hope…plus Chicago and Philadelphia, and Detroit, for all of whom this year is really next year, maybe, but with a high-value draft pick to play with. Everybody else is in striking distance of the playoffs, if everything goes right. For some teams, literally everything has to go right, including things going wrong for everyone else, which is no guarantee, but it must also be considered that this will be a very emotional season, with the interdivisional schedule and frequent back-to-backs. When emotions run high, games get chippy, and when games get chippy things get physical.
I hate to point out that this pace of play does not usually suit the Penguins well (Malkin and Letang are two of the biggest culprits), so I guess my hope is that age has mellowed those guys out and maybe there'll be enough physicality coming from the Penguins to even the score. But watch out if we have to dig too deeply into the depth chart, especially with head coach Mike Sullivan's propensity to more often give call-ups to replacement-level veterans and not to up-and-coming youngsters, so the likelihood of seeing Sam Poulin, Nathan Legare, or Pierre-Olivier Joseph is probably pretty low.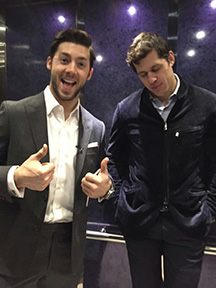 Finally, inspired scheduling by the NHL, putting the first game of the season (between the Penguins and Flyers in Philadelphia) on a Wednesday at 5:30PM Eastern. Really shooting for that evening news demographic! SouthSideGeno will actually be able to watch an entire game before his 8PM bedtime! (kidding, love ya SSG)