October is one of my favorite months, mostly because it finally gets cool, the leaves turn, and hockey season finally gets underway. In terms of hockey, we had a lucky couple of years there where the offseason was pretty short, ending in mid-June and resuming just three months later in mid-September; for those two years it felt like one season quickly transitioned into the next.
The past two off-seasons have not been so pleasant. There have been a plethora of bad signings, in terms of player quality, contract length, and salary. There have been unnecessary and ill-fated trades. There have been chemistry issues, consistency issues, lapses in confidence and awareness, and some injuries which have all conspired to derail the team's performance.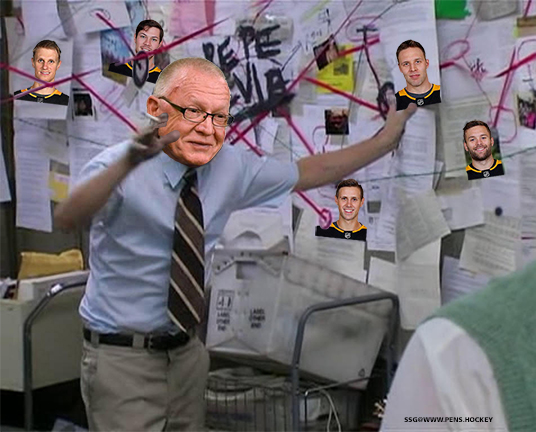 Last season the Pittsburgh Penguins weren't actually bad overall, as they secured their fourth straight 100-point season and their tenth since 2007. Still, there was this lingering odor of mediocrity that followed the team for much of the season, and they seemed to be just playing out the string by the end of the regular season before getting waylaid by the New York Islanders in a four-game first-round sweep.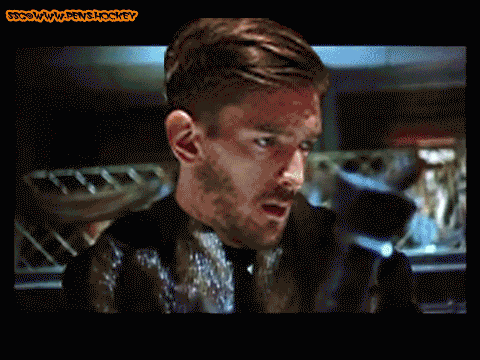 That's all I really want to say about last season. The preseason went okay for the Penguins, as they went 2-1-3, but some of the better news to come out of the six-game schedule includes:
Justin Schultz led the team in scoring, with six points in three games (he was paired with Jack Johnson for zero of those three games)
There were eleven different goal-scorers, with only Bryan Rust and Nathan Legare scoring more than one goal
Of those eleven goal-scorers, only one is not on the Penguins roster to start the season (Legare; we'll hope to see you in a few years)
Matt Murray was great: in three games played, he came away with a 1.62 GAA and a .942 save percentage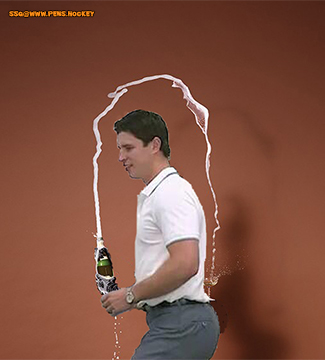 Of course, there had to be some bad news. Sidney Crosby got dinged up in the last preseason game but was practicing on Tuesday, and all indications point to him suiting hope tonight. The same could not be said for Bryan Rust, who was also hurt in the same game but did not practice on Tuesday. He joined the injured list with the newly-acquired Alex Galchenyuk, and if they remain out of action for tonight's opener, that will be a disappointment as they are valuable, talented wingers. Galchenyuk is listed as a game-time decision, which could be said for everyone on a Mike Sullivan roster.
And of course, there's the Jack Johnson drama. Someone must have gotten it through Jim Rutherford's thick skull that Johnson is not an NHL-caliber defenseman, or certainly not better than a replacement-level AHLer because rumors started swirling in the last couple of weeks that Johnson would be moved prior to today's game. Unlike with Phil Kessel, who the Penguins didn't really need to trade but did, the Penguins do need to trade Johnson, but seemingly cannot. As Rust has been discussed as being traded for cap relief or as a sweetener for a Johnson trade, his injury apparently could not have come at a worse time. In parallel was the decision to waive Casey DeSmith and keep Tristan Jarry in Pittsburgh; it was suggested that Jarry could be a piece to the Johnson deal as well. In any event, as of this writing, Rust is still injured, Johnson is still a Penguin, and DeSmith and Jarry are both still with the organization, just in flip-flopped places.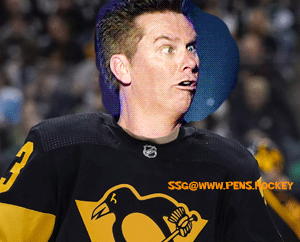 Rutherford's failure to observe player values notwithstanding, it seems that at least the forwards he acquired this past offseason – Alex Galchenyuk, Brandon Tanev, and Dominik Kahun – have been fitting in with their new teammates for the most part: Galchenyuk scored a power-play goal in his first game in a Penguins jersey; Tanev had a goal and an assist; and Kahun…well, -2 in four games, but he's a faster skater than Olli Maatta so that means something, right?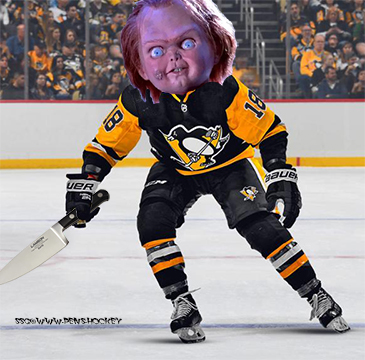 Mike Sullivan is still head coach, and in fact, was given a four-year extension on July 5. My main criticism of Sullivan has been an insistence on finding the right players for the right roles, mixing up the lines too much to meet that end, instead of letting the players find their own chemistry and what works for them. Still, Sullivan seems to have the right energy for this team, so he's apparently no longer a candidate for the hot seat.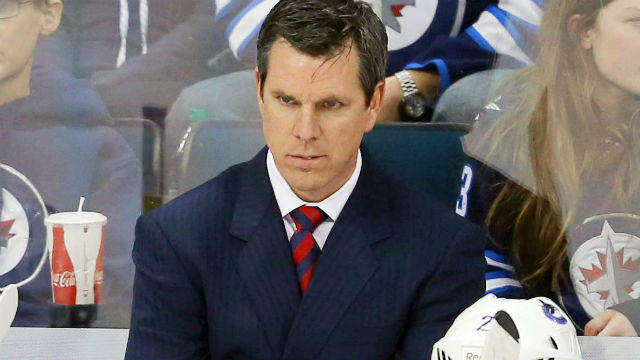 For tonight's regular season and home opener, the Penguins' opponents are the Buffalo Sabres, themselves celebrating their 50th season in the NHL. The Sabres are looking to continue improving in the standings and maybe find themselves a playoff spot for the first time in nine seasons. Considering that they finished last in the Atlantic Division in four of the last eight years, last year's sixth-place finish is an improvement, but they have to contend with the Montreal Canadiens and the Florida Panthers just to even have a chance for a Wild Card seed.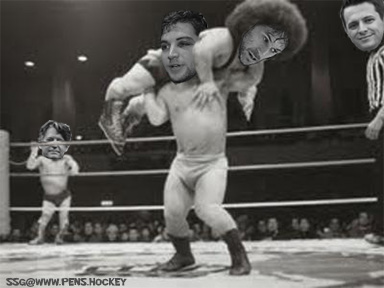 Like many teams, the Sabres hope to squeeze every extra bit of productivity out of their roster, because if they hope to seriously contend for a playoff spot they're going to have to improve on their ninth-worst offense and eighth-worst defense. They did have the League's worst shooting percentage last season despite taking the eighth-most shots, while they allowed twenty-five fewer shots against than the Penguins but had a save percentage that was .012% worse. Luck seemingly was not on their side last year, but as we all know, relying on luck to get you ahead is not a reliable option. Buffalo has a new head coach this year, as Phil Housley was let go and former Edmonton Oilers head coach Ralph Krueger has been brought in. Krueger coached just one season in Edmonton, the lockout-shortened 2012-13 season, so there isn't a lot to go on there, and he hasn't coached any other teams besides Team Europe for the 2016 World Cup.
The Penguins spent the majority of the preseason with Hornqvist and Kahun in opposite places compared to the graphic above, but during this last week, they switched places. Evgeni Malkin gets flanked by two new teammates who are attempting to learn a new system to start the year while he himself tries to have a rebound season. The third and fourth lines don't matter because Sullivan will have this all jumbled within 10 minutes. The defense was looking favorable during the preseason until a few days ago when Jack Johnson went from bags packed rotating D-Man to second pairing. I don't understand the move, and we have tons of data from last year that shows these two are awful together, but what can you do at this point? Matt Murray suits up for his 156th NHL start as he looks for his 98th career win. Despite constant yinzer harassment and a macabre start to the season, Murray finished last season in the top 10 in save percentage of goalies playing more than 25 games.
For the Sabres lineup, Kyle Okposo returns from the dead to find a spot on the fourth line. Jeff Skinner on the second line is a sneaky option if the Pens do in fact go with JJ-Schultz along with the defensively impaired Malkin and Galchenyuk. As has been the case in Buffalo the offense is not terrible, the defense is made up of a bunch names that could be real people but I'm not sure. Also, you know this little twat will score…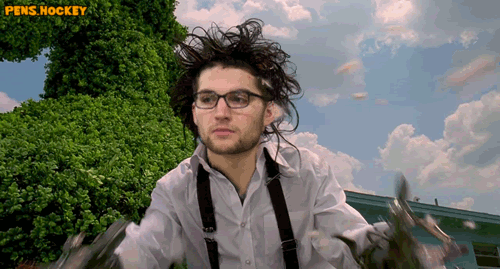 So, another season begins tonight. It is my sincere hope that this year's Penguins put in a more consistent effort, and that will lead to a better year. So long as no major, long-term injuries occur, there is good reason to believe the Penguins will be a playoff team. From there it's anyone's guess, but the Stanley Cup is always the ultimate goal and I think the Penguins could win it, so long as everything is nominal. Tonight, opening night, is always the best night to start off on the right foot.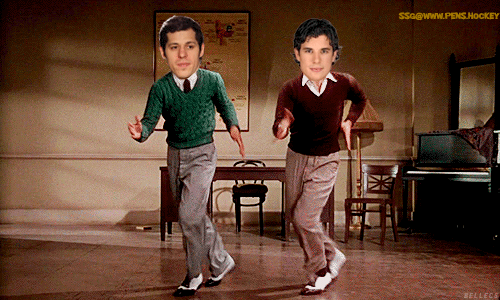 To all of our new followers who may not know, hockeyporn is a game we play because we are immature. It's simple, listen to the broadcast and take quotes out of context that could sound like play-by-play for a porno. Just add the quote along with the speaker and the hashtag #hockeyporn in the comments below.