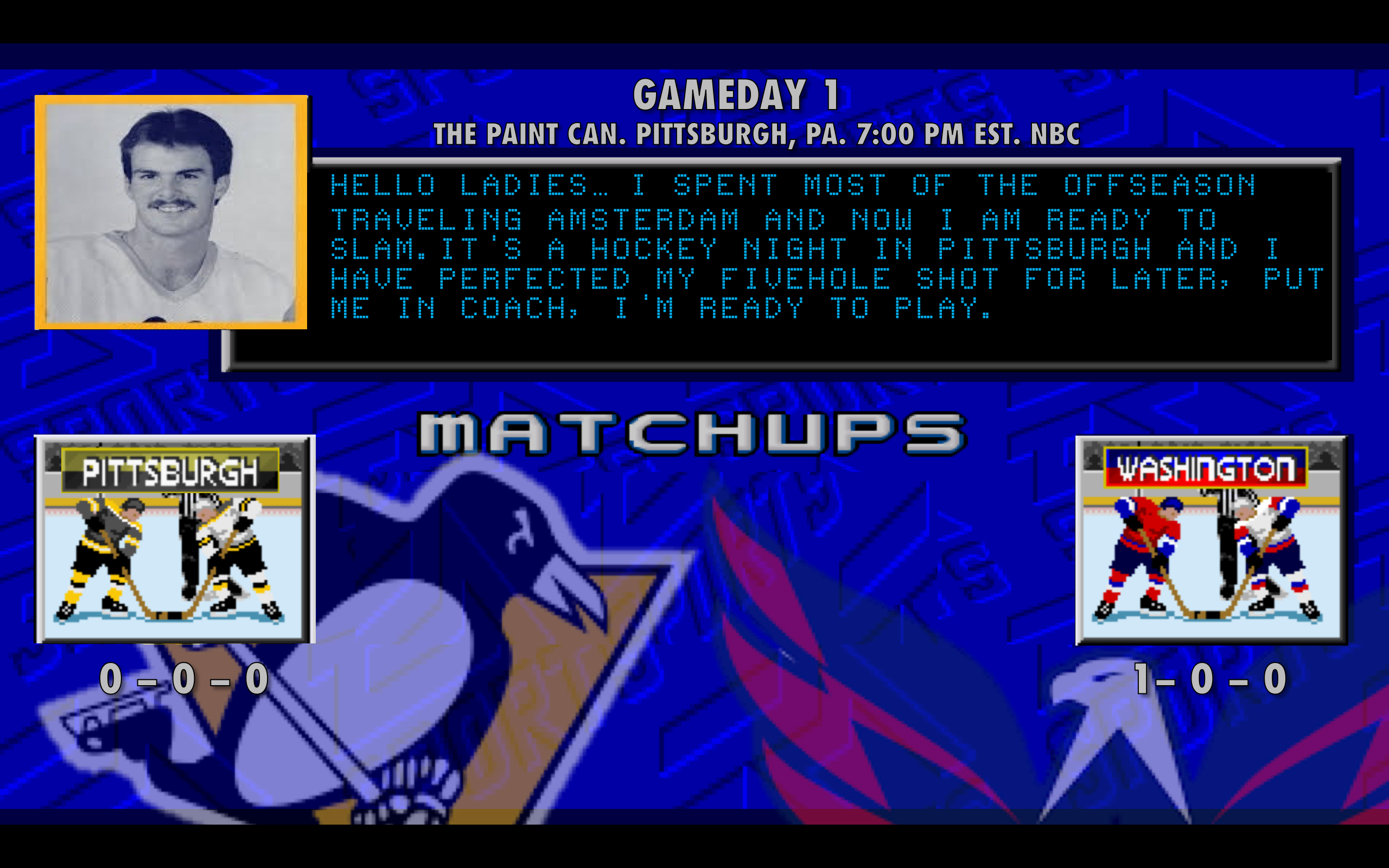 For the third season in a row, the defending Stanley Cup champions are in Pittsburgh on opening night!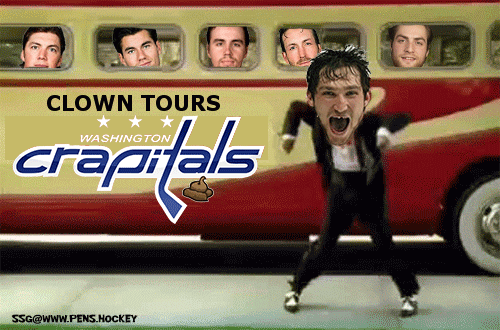 Okay, so it's not the Penguins who are defending champions this time around, but rather the Washington Capitals, and the Capitals did have their own banner raising in their opening night last night against Boston.  Still, the Penguins start the 2018-19 regular season with the same sort of renewed hope for a Cup-winning conclusion in mid-June that every team (theoretically) has here in early October.  From most indications, the Penguins are still favored to be in the mix for the Cup, although not as heavily as some teams or as much as in previous years.
When last we saw the Penguins playing meaningful hockey, they were skating off the ice of PPG Paints Arena having just been dispatched by the Capitals, and it was a deserved ending for the black and gold.  Unlike under the past year-and-a-half under Mike Sullivan, they did not quite manage to look as capable of dominating for long stretches, and by the time the end had come there were fewer players which could be relied on to tilt the ice in the other direction than those that could.  It was such a damning conclusion that Kris Letang, Sidney Crosby, and Matt Murray – unarguably the three most important Penguins – were all burnt on that final overtime-ending, series-clinching goal: Letang with an uncertain pass, Crosby with the mishandle under pressure, and Murray beaten five-hole by Evgeny Kuznetsov on a breakaway with Letang and Brian Dumoulin in his wake.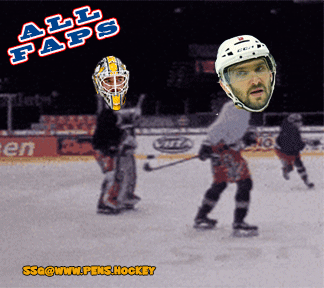 Thus the 2017-18 Penguins started and ended the season pretty much the same way: relying on the same set of players to a fault, inasmuch that they were burned out by the end.  I guess these are the kinds of things that happen when you have the Ryan Reaveses, Tom Kuhnhackls, Carter Rowneys, and Dominik Simons of the world at the bottom of your depth chart.
While Simon is still in the picture, the other three are not and have effectively been replaced by Daniel Sprong, Derek Grant, and Matt Cullen, which should lead to a general improvement of forward depth.  Speaking of Sprong, he is in serious danger of being Derrick Pouliot-ed, isn't he? Lots of hype, but nothing seems to be going quite right, to the point of injuring his knee in the last preseason contest.  He started the preseason on Crosby's other wing (opposite Jake Guentzel) but only collected one assist in four games.  That's not going to work, but, hey, it's only the preseason, right?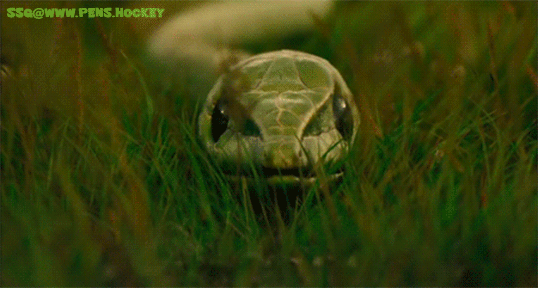 On the other side of the argument is the emergence of Juuso Riikola, whose name is gratefully easy to spell.  A month shy of 25 years old, he will make his first NHL start paired with Letang while Dumoulin recovers from his injury.  Riikola had been revelatory in the six preseason games, joining Crosby, Bryan Rust and Derrick Brassard with a team-leading four points and matching Patric Hornqvist with a +4.  But, it's the preseason! How much can we glean from a relatively inexperienced player in what is largely a series of scrimmages? Yes, Riikola has had more experience against tougher competition than Sprong, but is there any other reason to suggest that Riikola will stick around after Dumoulin's return while Sprong may find his way on the outs? Sprong is a few years younger than Riikola, so it's still probable that the Dutch winger will make his presence known, perhaps as soon as tonight or within the next week…but the clock is almost certainly running out for Sprong to make the impact for which we've been waiting so long.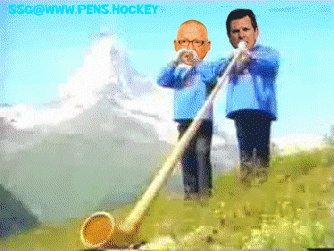 Altogether though, even a modest improvement in personnel at the bottom half of forwards on the depth chart will probably do wonders for this Penguins team.  The aforementioned Brassard looks like he's ready and raring to go, hoping to prove that the Penguins made the right decision in extricating him from the NHL purgatory currently in Ottawa.  Matt Cullen has done everything he's needed to in the preseason (four points, including three goals, in 13 minutes/game) to prove that he will be able to carry play in those relatively few minutes he gets.  If Malkin and Kessel can carry Hagelin, and Brassard and Rust can do the same for Simon, maybe Sheahan and Cullen can help bring Sprong along.  It's not a lot to expect, really.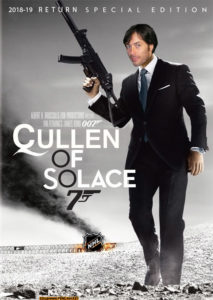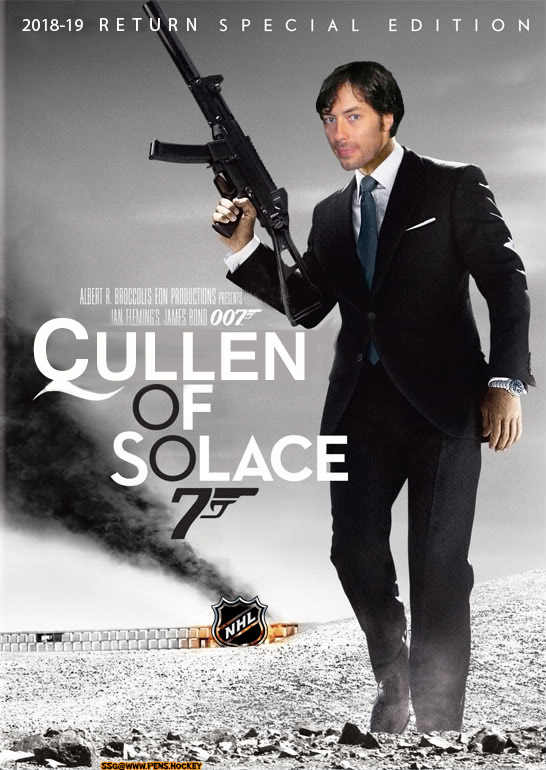 For the Capitals, they went out and redefined expectations for post-championship debauchery, which is fine and good – after all, besides the lack of Americans on their squad, I don't think there are any future Supreme Court nominations coming down the road – and they got a Cup and a ring for Alex Ovechkin, who really didn't need the Cup to cement his legacy as the NHL's all-time leader in uncalled charging penalties one of the best scorers and players in NHL history.  If the NHL exists in 100 years we may still see debate about Evgeni Malkin's place on the #NHL200 (for some bloody reason) but there was no question about Ovechkin's and now it's a sure bet.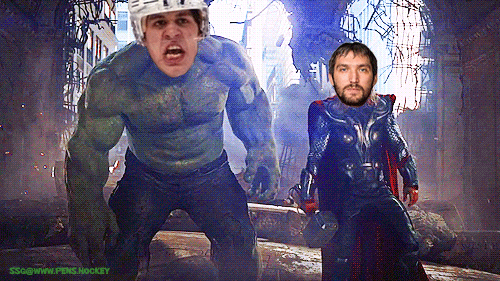 Overall the biggest change for the Capitals is the departure of head coach Barry Trotz who, after spending the last several years near the top of the Metropolitan Division, quite cleverly is going to spend the next couple of years hiding with the New York Islanders near the bottom of the same division.  Washington also waved ta-ta to backup goaltender Phillip Grubauer, who will platoon with Semyon Varlamov in Colorado, and brought up Phoenix Copley (he of North Pole, Alaska).  Copley looked particularly good in 2017 after being acquired from the St. Louis Blues, but did not look so good last season; nevertheless, he's largely a placeholder until the Capitals are ready to bring top prospect Ilya Samsonov into the fold.  Finally, the biggest new name on the Capitals roster is defenseman Jonas Siegenthaler, 21 years old and already popping onto the top pairing with John Carlson.  He's anywhere from third to fifth when considering the Capitals' prospects, but they must be considering him more highly than that if he's already cracking their top defensive pairing.
By the way, I would be remiss if I didn't mention Tom Wilson at this point.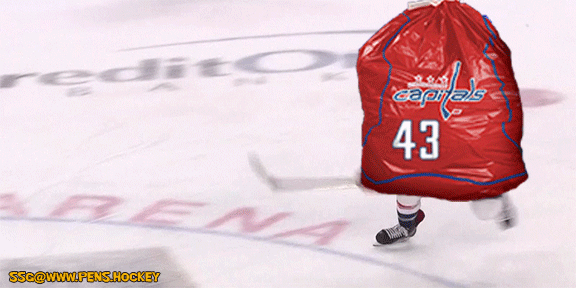 That's all I have to say about him.
Nah, just kidding.  I thought about it for a little bit and then I realized that I would enjoy editorializing about Wilson here, particularly since he's been suspended for…wait, wow, a whopping twenty games.  Kudos to the NHL for taking Wilson to the woodshed for his latest hit, a blindside to former Penguin/current Blue Oskar Sundqvist. Double kudos to the idiot formerly still known as Grant Paulsen for defending Wilson and his collection of greatest hits to this day…
Suspending a player with a violent track record is one thing. Forcing him to miss almost 25% of his season? Get out of here.

— Grant Paulsen (@granthpaulsen) October 3, 2018
The only hits that should result in 20 game suspensions are dirty, late, violent hits that aren't levied during play. Intent to injure, away from the play garbage. Not violent hockey collisions on puck-carriers with their head down.

— Grant Paulsen (@granthpaulsen) October 3, 2018
Tom Wilson did not leave his feet. He didn't throw an elbow to the head. He crushed a guy skating in the middle of the ice with his head down, with the bulk of the contact to the shoulder. I was ready for 6 games. Maybe 8. But 20? Unbelievable.

— Grant Paulsen (@granthpaulsen) October 3, 2018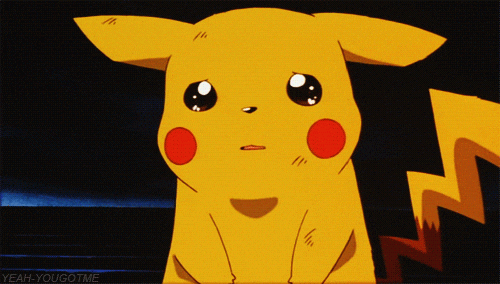 But we also have Grant to thank for reminding us that our pent house suite in the headspace of Caps fans rent is due:
The highlight for Evgeny Kuznetsov's game-winning goal that eliminated the Penguins last year just led to the largest ovation I've ever heard at Capital One Arena

— Grant Paulsen (@granthpaulsen) October 3, 2018
It was pointed out on Twitter than Wilson has spent the last few years working his way up the leaderboard in penalty minutes to the point of being second last year, with his 187 penalty minutes being 25 behind Florida's Micheal Haley and well ahead of the next group starting with Antoine Roussel with 126 penalty minutes.  The next guy on the list with more points than Wilson's 35 was Winnipeg's Dustin Byfuglien, who I should remind you is a defenseman and averaged eight more minutes per game than Wilson.  The next forward on the list with more points than Wilson is, hey wouldya look at that, it's Geno!, he of the 42 goals, 98 points, and a whole 87 penalty minutes.
Obviously Wilson is a unique player in today's NHL, but it also should be mentioned that Wilson is acquiring his points by virtue of being given first-or-second-line minutes; the top three Capitals in scoring of Ovechkin, Kuznetsov, and Nicklas Backstrom were involved in 36 of Wilson's 50 points (72%) between the regular season and postseason last year.  Haley and Roussel are not first-, or second-, and probably not even third-liners for most teams, but Wilson is somehow able to balance being modestly productive and a pain-in-the-ass in a League where you often can't be both.  Winning the Cup will likely only further embolden Wilson, who has relatively little to prove at this point, and new head coach Todd Reirden is not likely to change the status quo so long as Wilson remains productive.
(These last two paragraphs were brought to you by "Pee", the new energy drink by Tom Wilson.  After all, he somehow has to make up for all the money he's losing through his suspension.)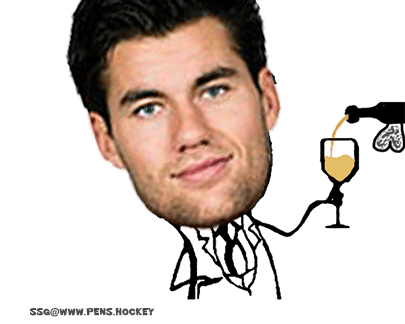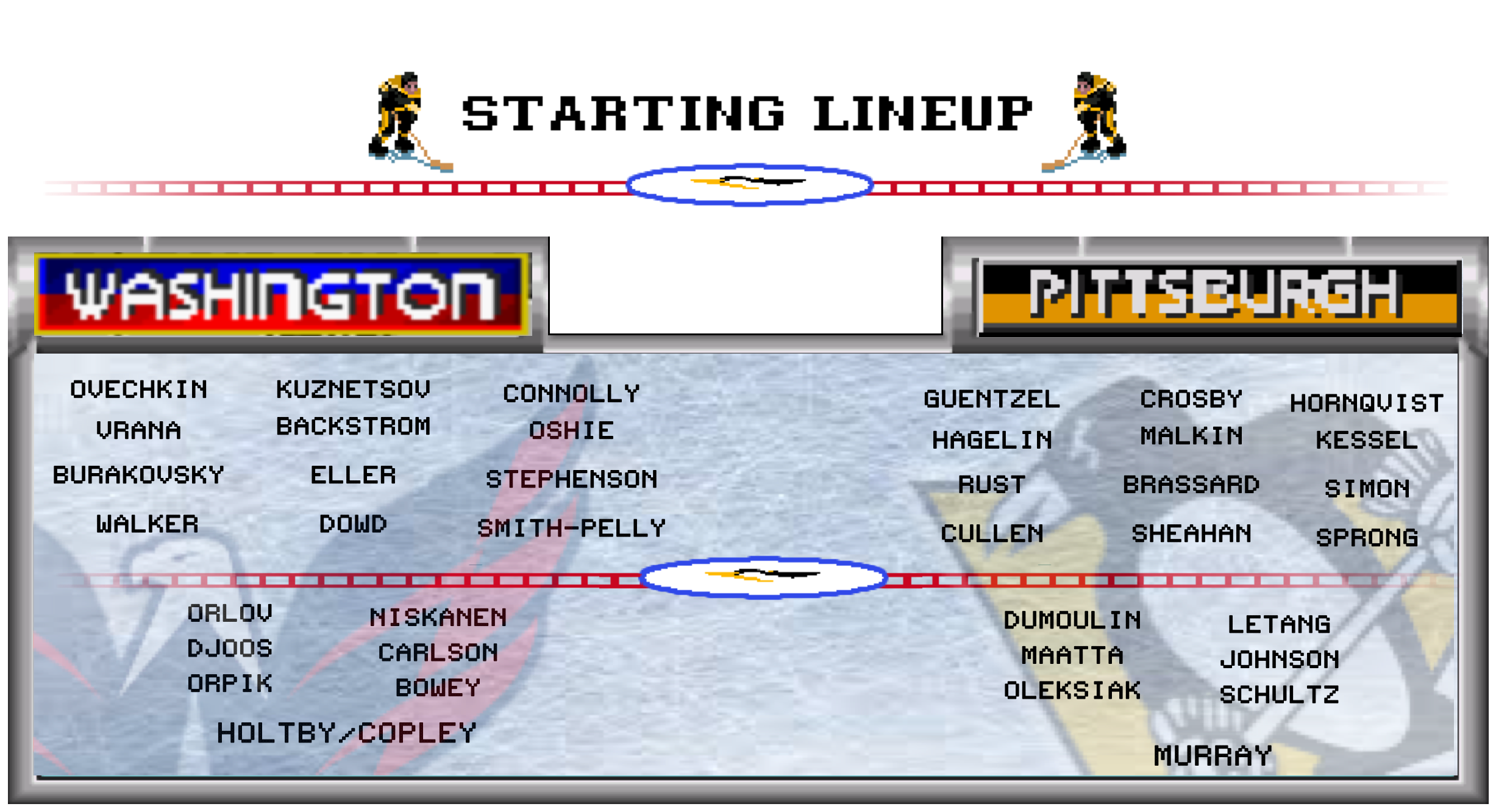 The Caps were barely challenged by Boston last night so my money is on Holtby getting the nod, if not it's a dude named Phoenix Copley… considering he has survived this long in the world with that name is nothing short of a miracle. Brian Dumoulin was listed as day-to-day as recent as yesterday but finished practice with a full contact "please touch me" jersey indicating he is most likely ready. The same can be said for Daniel Sprong. Riiiiiiiiikola and Grant would be the likely replacements if either of those can't go. Tonight also marks the debut of the Jack Johnson redemption tour, Mark Madden is a big fan of Johnson but that is most likely because JJ is white.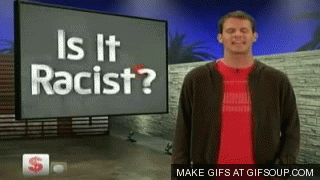 The bottom 6 are currently just 4 points away from tying the postseason point totals of the bottom 6 last year. Matt Murray and Kris Letang will finish this section off as both look for rebound years, Murray being the unlikable son of a bitch he is has vowed to donate $30 for every save he makes this year… if only he did charitable things like MAF.
Tonight, the Capitals are playing the second game of their season-opening back-to-back, having their big banner-raising celebration last night while hosting the Boston Bruins.  If they look at the ceiling of the PPG Paints Arena, they'll see four more banners than their one, all five of which the Penguins won at some expense of the Capitals, whether it was a quarter-final or semi-final round.  The Capitals got one back last season, but they still have a long way to go.  So while the Penguins don't have a banner to raise for the first time in three regular season home openers, there's still plenty of optimism that another banner will be going up soon.

THE BAND IS BACK TOGETHER…LET'S GET THIS PARTY GOIN…LET'S GO PENS
---
---

We are proud to bring you our third season of #hockeyporn. Just a reminder to anyone new, to enter just put in quotations the saying, the person who said the quote, and the hashtag #HP. For some games this season (just to test the water before getting the inevitable ban because godforbid someone have fun on Twitter) we will be putting the four best entries up on Twitter to run a Twitter poll and get more votes. Also a quick shameless plug here but we've added a lot of new items to the store, you would be having a perfect day if you were sipping that morning Joe out of one of our new coffee mugs, just sayinnnnnn.