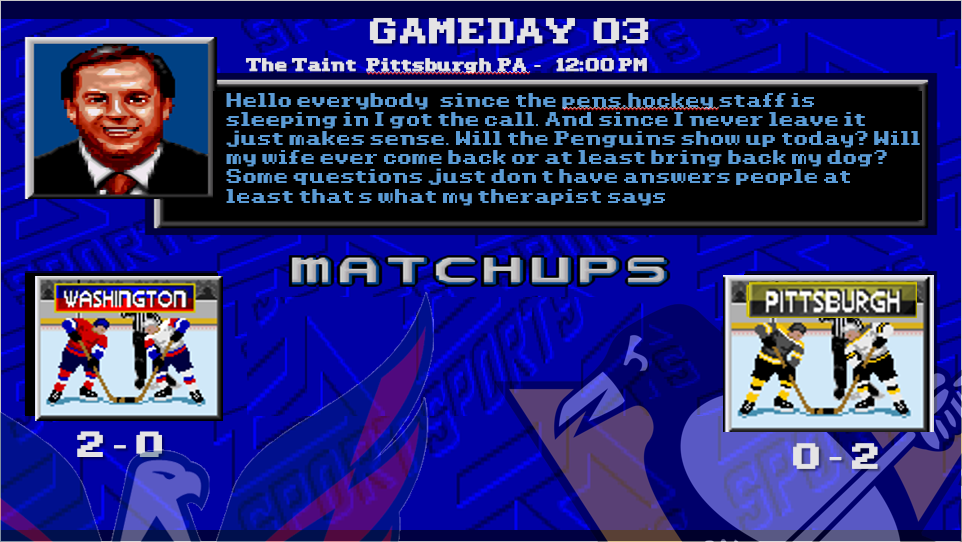 OK, OK, I'm up! Dammit, I knew there was something I was supposed to do today…
Coming off a disappointing opening trip to Philly (and really, what trip to Philly is ever NOT disappointing), our Boys in Black look to get things 'untracked' as our old pal Steigy used to say…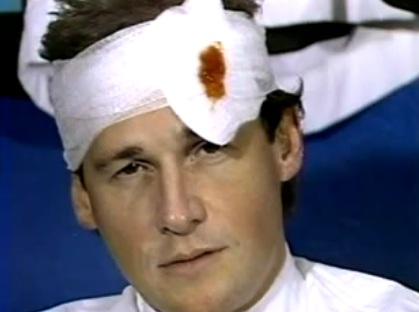 Jarry was bad enough to gift DeSmith the start today. Since DeSmith has yet to let in more than two goals I guess that's the right call.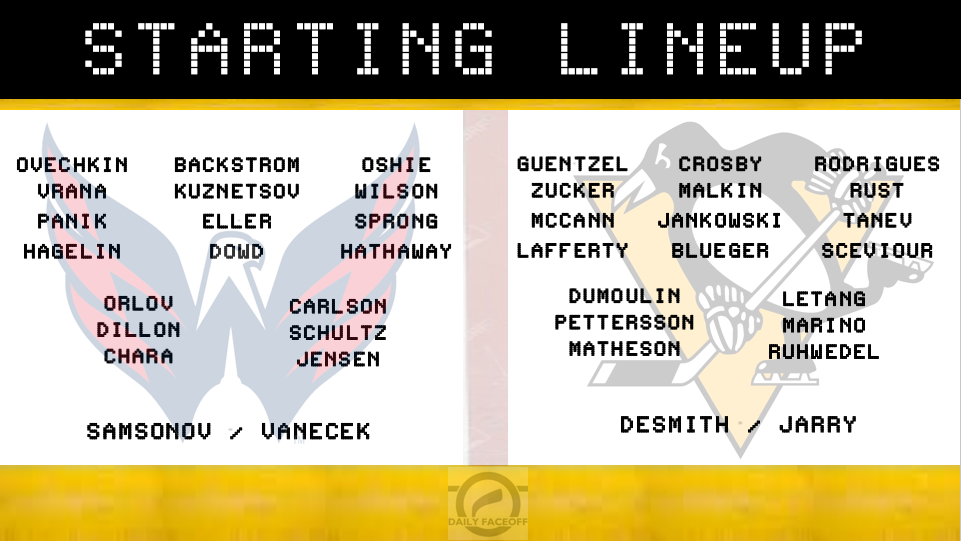 UPDATE: Matheson is out, Riikola is in. Also, Kapanen is allowed to skate, but apparently Sully isn't ready to put him in yet. That means three of the offseason pickups are healthy scratches in game 3 of the 2021 season.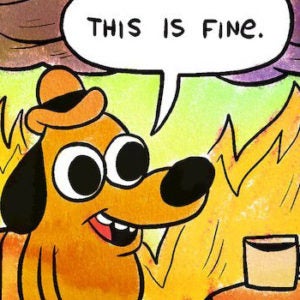 There are so many ex-Penguins on the Crapitals roster they had to pick one to bench (Sheary) so they could play the other (Sprong). Looking at those names, I can honestly say the only one I'd consider bringing back would be Hagelin, but Rodrigues is already fast with lousy hands so that particular box is checked.

54 games remain. That sounds like plenty, but I saw a stat that said if a team isn't in playoff position at the 15% point of the season, they have a 5% chance of making it. MathIsn'tFun, but my calculations tell me that is game 9. Since it's unlikely they'll win 7 straight, would 6-3 put them in playoff position? Gulp.
It's going to be a bumpy ride, kids, so grab some high-test coffee to keep that hangover at bay and get your game faces on!!!