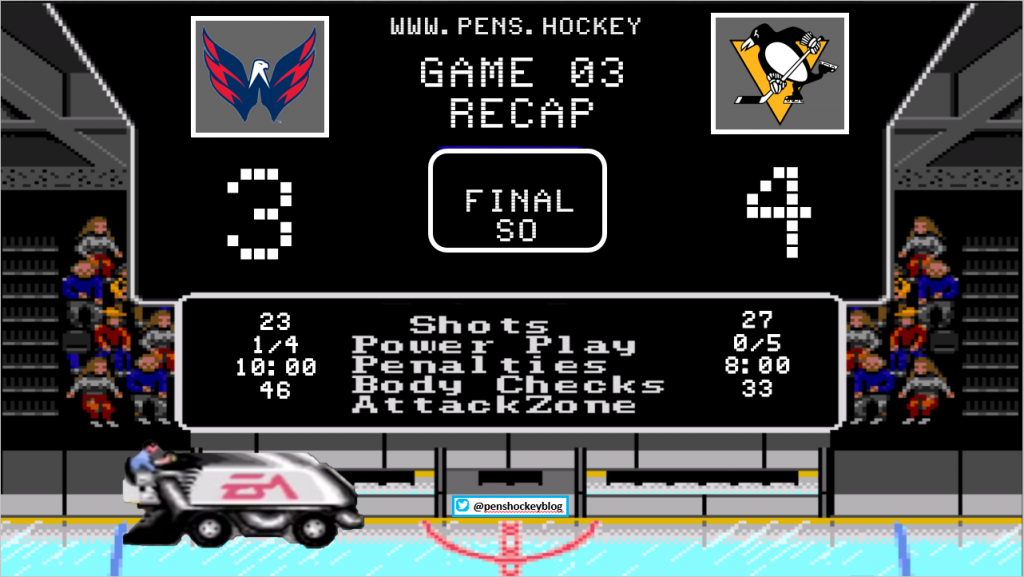 I just get my coffee in hand when the Penguins showed us they're here to play.
Rodrigues (1) from Dumoulin (1), Guentzel (2) – 0:19 – EV
FINALLY a start we needed. Sid nearly got it done just before, while being pulled to the ice, but they kept it in the zone, with everyone touching it, passing it around like your Mom, taking it low to high and looking like an NHL team for the first time this season. Is Rodrigues the answer on the first line? No. But he showed some skill and some stick-to-it-ive-ness here and Sid can make that work. Now if Jake could just show up…
The Malkin line responded by hitting the ice and getting trapped in their zone for their entire shift in between three separate icings and three faceoff losses from Malkin. Not a good look, Cotton, and Malkin is playing lazy hockey already today. Perfect.
The third line didn't fare much better, and Tanev took a tipped Ovie shot to the chops for funsies. Thankfully he would be OK.
Five minutes in, George Jetsen tripped up McCann and the 25% successful PP unit would take the ice. Letang took a great Sid faceoff and promptly turned it over. After recovering it the Pens broke into the zone with speed and looked like the Pens of old for a little. Meaning they made one too many passes and got nothing out of it.
Some good flow after lots of early whistles, with both teams having some good chances. Pettersson takes too long to shoot. Jankowski's skating shows why he was a first-rounder. John Marino illustrates every day just how dumb the Oilers were are. Sceviour is a player on the team.
With about 8 minutes left, the Caps came in with speed and were able to make a couple of centering passes. The first one nobody was home. The second was misplayed by Lafferty and squeaked through DeSmith.
Just after that, the Pens showed they still aren't confident. Sid makes a great zone entry, drops it perfectly to Dumo's tape with a great lane to crank up the cannon and he proceeded to… pass it back to Sid.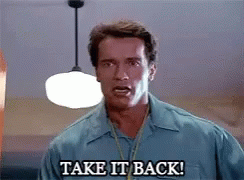 Shortly thereafter, Piss Wilson made a solid defensive play on Crosby who lost his stick but did all he could to get it to Marino. Sadly, Marino picked that time to shat the bed, with the assistance of Pettersson. Some jackass jumped on the opportunity while Pettersson did missionary with DeSmith in the crease.
Suddenly a Pens team that seemed to have figured it out is down 2-1 late in the first period. I've seen that fish before…
Stats after one: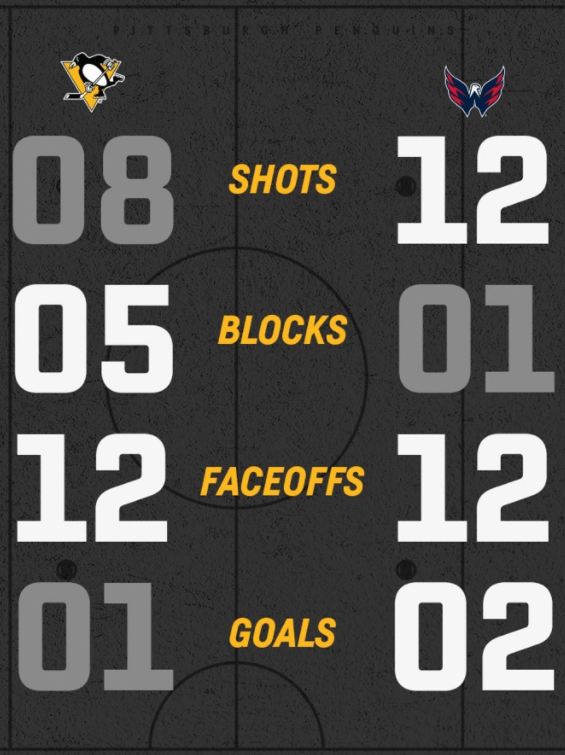 Pens started period 5-0 in shots *looks up*. Woof.
Paging Evgeni Malkin! Evgeni Malkin to the rink, please!
Ruhwedel is just solid. Riikola didn't draw attention. Good.

Pens on their heels in the opening couple of minutes, but for the second straight game the opposing goalie makes a dumb play and the Pens take advantage. And now we all know what Sceviour looks like.
Sceviour (1) from Blueger – 2:10 – EV
Sometimes you just have to drive the net and good things happen. They took what felt like 10 minutes verifying the goal because it bounced out so fast from hitting the camera holder that nobody could figure out what happened. During this, we were told that there is no overhead view available. Maybe if we put some more ads on the ice they can afford to turn those cameras back on.
Back to live action, Jake held a dude. Then TJ Douchie interfered with Dumo. Pens nearly potted one on a great play to Zucker that SamsOneOff stopped brilliantly. A couple seconds later, Sid held up a dude, and now we're 4 on 3. Tanev wins the faceoff, sends it all the way down, chases it down, makes a great centering pass to Blueger and almost had a shortie. Tanev removing any lingering doubts about that long contract. What heart on that dude.
Sadly it would end up not mattering because the Caps played the 4 on 3 perfectly. Someone needs to remind me why Letang is on the PK.
This time though the Pens didn't roll over and die. The 2nd line took advantage of some tired Caps with Rust breaking into the zone with speed (good), a nice close pass to Zucker who was providing support (good) who took it around the back of the net getting Capitals chasing (good) and then dropping it perfectly up the middle to Pettersson (good) who wasted no time putting it top cheese (great).
Pettersson (1) from Zucker (1), Rust (2) – 12:57 – EV
Great to see the 2nd line get on the scoresheet. Also great to see Pettersson make the right choice. Great to be tied up.
Several minutes of back and forth, and then the 2nd line reminded me it really didn't exist. Well, more to the point, Geno is apparently semi-retired. If we still had milk boxes we'd find him faster I'm sure…
Luckily Sid was still hustling, generating some quality chances. Even Jake got in on it and rang one off the post. He would also draw a penalty just before the period would end on a good back check, but nothing happened in the 20 seconds they had left.
Stats after two: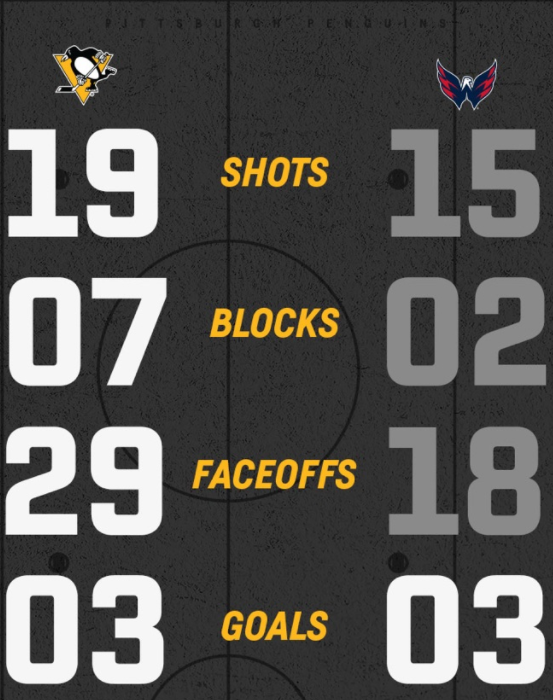 Nice to see push back instead of roll over.
Sceviour following Blueger's lead is a Good Thing.
No Geno is now officially a Major Concern and is a Bad Thing.

1:40 worth of 5 on 4 to open the period. Fresh ice. Let's get after it!
Or give up a 2 on 1, then enter the zone like morons and go chasing again. Then enter like idiots and not possess the puck until 27 seconds left. Then fan on the one chance. Then enter the zone like you're playing midget hockey, and have your other shot blocked. The net gain on that powerplay was that McCann felled Chara with a shot off the toe, sending him down in a mountainous heap. If a dinosaur falls in a forest and no fans are there to see it, does it make any noise?
Nothing much doing for a few minutes until 4:30 in when Piss Wilson held Dumo. 2 more minutes to do a thing. I know you'll be shocked, but they attempted another idiotic entry and had to go chasing. Bye bye, half the powerplay. Then it was one shot and done and the second unit gave it a sh… OK, no, they didn't even shoot it. 25% conversion rate sinking like a rock.
Next couple minutes were boring, aside from DeSmith attempting to put it in his own net. Thankfully, he doesn't practice shooting a lot and missed, but it was closer than you got with that cutie at the club last night (unce unce unce unce unce).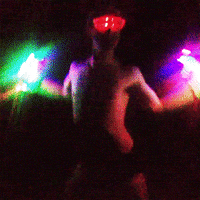 The next best part of the first 10 minutes was the arena playing Lemmy during a stop in play followed by Rage Against the Machine. Blah blah blah, another too many men penalty, this time because Dumo was too slow.
During that PK, the best part was Ovie double-doinking the post which of course means DeSmith was in perfect position. Then Ruhwedel made a great play to kill the remainder of the penalty. You know who's name we've heard a bunch tonight? Ruhwedel. You know who we haven't heard about? Schultz. It's almost as if we've had the answer on the roster for a while now…
The last 6 minutes happened, it's true. I know that because we made it to OT (wheeeee, a point!) but that's the only way.
Stats after 3: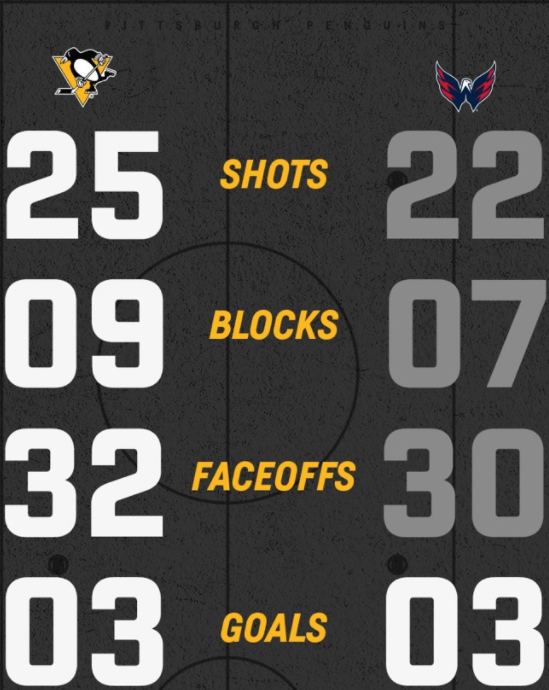 …. yeah, I got nothing, really. Glad I had the coffee. Pens didn't give up?
Pens dominated possession, but for some reason Jankowski and Tanev were never allowed on the ice. Fire Sullivan. Seriously, though, it was a textbook OT and Malkin had several marvelous opportunities. None went in but maybe they'll wake him up?

Letang – humped a leg
Oshie – did you know h… missed
Crosby – thwarted by his inability to get it up
Backstrom – shat some
Malkin – why hit the net when you can miss it instead?
Kuznetsov – not enough blow
Guentzel – 1) spread the legs, 2) slide it in realllllllll sloooooowwwwwww… awwwwww yassssss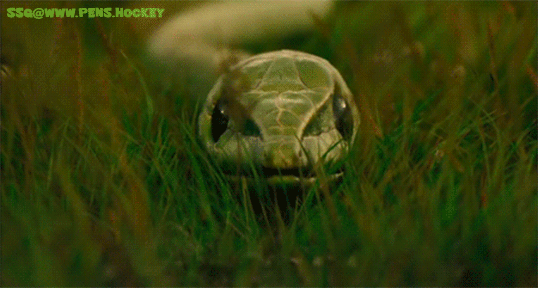 Sweet move by Jake to open the wickets and slide it through nice and slow with Salaminov helpless.
The dude who earlier came within one of tying Gartner for 7th all time was stopped by DeSmith's junk and…
GAME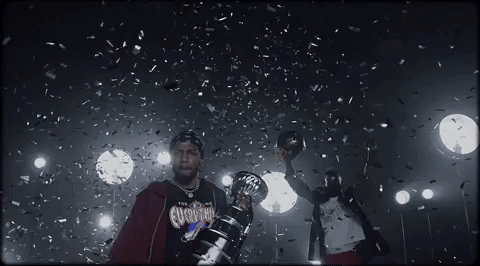 Thoughts:
Malkin is playing lazy hockey. The coaches need to get him fired up.
Rust looks nothing like he did last regular season when he led the team with 27 goals. That has got to change.
Tanev has taken Hornqvist's place as heart and soul of this team. What a player.
Ruhwedel earned a spot in the starting lineup.
DeSmith looked damn good.
The Penguins are 5-13 since February 2020, and they looked every bit like a team that should go 5-13. Something big needs to change or the next time Sully blinks he'll be watching these games from his couch.