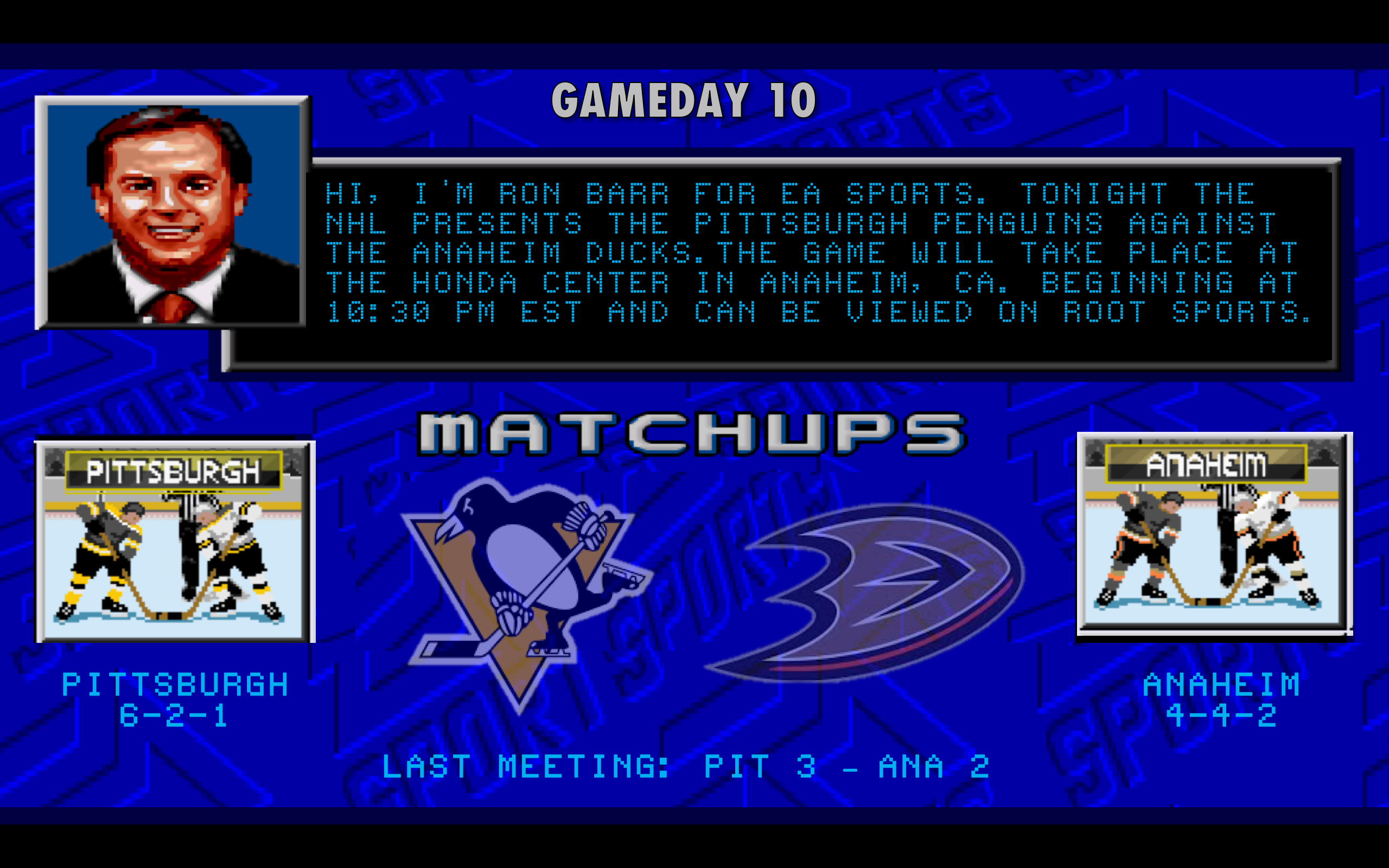 Tonight the Pens begin the first of the two hated "west coast trips" in Anaheim. In a rare turn of events the Penguins actually have the advantage going in to this game, as they travelled as a team two days ago to adjust for the time difference, and Anaheim played Los Angeles last night, a 4-0 win.  This will be the second and final meeting between these two teams, with the first game going in favor of the Pens. Here is what we said in our review:
So far in the young season the Ducks haven't been able to get their footing under new-old coach Randy Carlyle, and to the surprise of no one in Toronto, the Ducks are currently below .500 at .500 thanks to the win last night.  Ryan Getzlaf leads the Ducks with 8 points (1G,7A) while Corey Perry and Andrew Cogliano are tied with the team lead of 4 goals.
The Ducks are 3-1-1 in their last 5, but are playing extremely inconsistent hockey, as illustrated by a 6-1 win over Nashville followed by a 4-0 loss to Columbus (the Kings win doesn't count, that team is awful without Quick. #blessed we are for our goalie situation). Anaheim is looking to win 2 games in a row for just the second time this season, which translates to their season has looked mostly like this: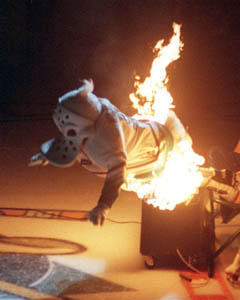 How are teams viewing the recent tandem scoring of Malkin and Crosby? Anaheim blog Anaheim Calling summed it up with this: "Anaheim will need to shutdown both Crosby and Malkin lines or hope that one just has an off night if they hope to beat this Pens squad." Teams are hoping one has an off night. This isn't a knock on their blog, it is accurate and sometimes it is easy for us as fans of this team to forget how lucky we are to have these two talents on the same roster.
Matt Murray will get his first start of the season tonight, and in case you missed it you should really check out this article on the Penguins goaltending situation. Kris Letang made the trip with the Pens and I felt like being optimistic and penciled him in to the lineup. Conor Sheary has started skating with the team again, but has yet to be cleared for action. Other lineup notes include Anaheim's 4th line center, SGARBOSSA, fucking SGARBOSSA (put him down for at least one goal in this one). The Ducks started Gibson last night against the Kings, and current back-up goaltender Jonathan (is that his first name? I can't remember and I'm not looking it up) Bernier is injured, so the Pens may face the 3rd string goalie Tokarski tonight. On a serious note, Simon Despres is out again with concussion like symptoms, and team physicians believe they are still related to the concussion he received last season. A good look into his current status and day-to-day living is detailed here.
In that article Ducks GM spoke of the issue:
"The Despres situation is one that's a very sensitive issue and it's one that my whole goal is to hopefully make it so that Simon in the end of all this lives a happy, healthy normal life and it's going to take some time before we get to that point," Murray said. "Really that's all I want to say on this time on that because it is sensitive and I feel real bad for Simon."
That is not the most reassuring quote for a player's future in the sport. Really hate seeing this in any player, but a young player with many years ahead is horrible. For the record the hit that triggered it all was illegal, and Tyson Barrie served a 3 game suspension and is still playing every night, so here's to the NHLs player safety department!
---
Back to the game at hand, the Penguins are entering this road trip looking to close out the first 10 games of their title defense season with a 7-2-1 record, and for the first time this season they have an almost healthy lineup with only Conor Sheary missing tonight. In his absence Scott Wilson has filled in nicely on the first line while Bryan Rust has slipped to the third, when asked about Rust's performance so far this season former line-mate Evgeni Malkin responded: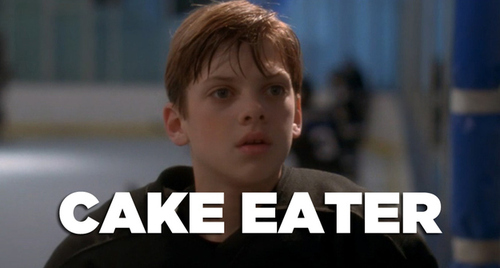 The Penguins haven't been very good the last few seasons when they've had more than two days off, so hopefully that trend doesn't continue. With the Kings tomorrow night, the Pens have a good opportunity to steal 4 points out of a back-to-back on the road, but it all starts with a solid performance tonight. The defense has been an issue so far this season allowing on average 7 more shots per game than last year, so seeing if any corrections (or just the presence of Letang) will get the shots total back down to the less than 30 mark will be something to watch for tonight. Overall if the Pens jump out to their game early, and play a full game, they should be able to put the Ducks away, however that third string goalie enigma is always looming. Crosby doesn't care who is in net, you can just feel he is getting ready to set fire to the league:
LET'S GO PENS!
It's a late game for the majority of our viewers, but don't forget to enter your #hockeyporn submissions in either the comments or on twitter @penshockeyblog with the hashtag #hockeyporn. Also, if anyone has any ideas of questions to tweet to Phil Bourque type them below and we will send them his way.

This guy was cut from his Wexford High School Hockey team! Meh…Wexford, Whitehall…what's the diff?
Who will be the first Pens player to "quack" Gibson?
Crosby (28%, 8 Votes)
Hagelin (24%, 7 Votes)
Kessel (21%, 6 Votes)
Horny (7%, 2 Votes)
Bonino (7%, 2 Votes)
Rust (7%, 2 Votes)
Malkin (3%, 1 Votes)
Cullen (3%, 1 Votes)
Kuhnhackl (0%, 0 Votes)
LeTang ( game time decision : ) (0%, 0 Votes)
Total Voters: 29

Loading ...