The Penguins hobble into Brooklyn tonight for the second of a home-at-home with the Islanders. Perhaps the most important news coming out of their matchup against the Islanders on Tuesday was the announcement that Patric Hornqvist was getting close to a return.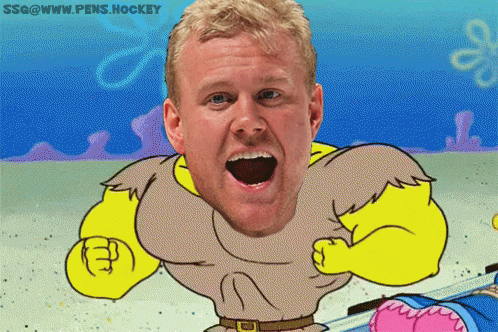 Hornqvist was upgraded to a game-time decision yesterday during practice, just in time for Justin Schultz to leave practice early with a groin injury. Incapable of having a healthy lineup in 2019, the Penguins will suit up tonight for their 22nd straight game of the season with a player making at least $3 million a year on the shelf.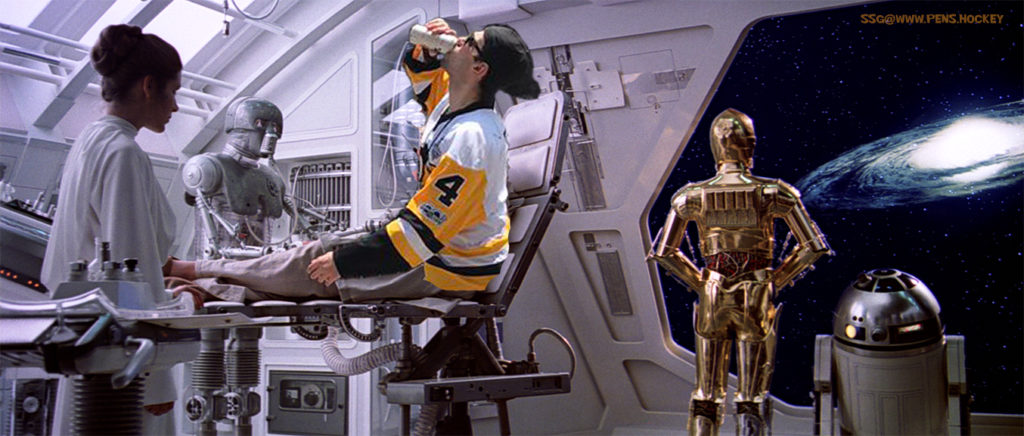 The loss of Schultz wouldn't be the most significant loss to this lineup. Though he has certainly made the 3rd round pick he was acquired for worth it, he hasn't exactly been a 5 million dollar defender or offensive defender for the Pens. Here's a look at the Pens defensive zone with Schultz on the ice (left) and when he isn't from hockeyviz
A lot has been hammered in the media about how great of a second pairing the Schultz-Pettersson duo has been, but I'm not a buyer. Here is a look at the year-to-date 5v5 stats for the Penguins defense from natural stat trick
Justin Schultz has been on the ice for just 21 more shots for than against. Most impressive from this chart is John Marino, while skating primarily with Jack Johnson the rookie has not only kept a Corsi percentage of 51.73% but he has also almost made Jack Johnson a 50% player. Last season Johnson finished with a 46.13% for reference, being on the ice for 202 more scoring chances against than for.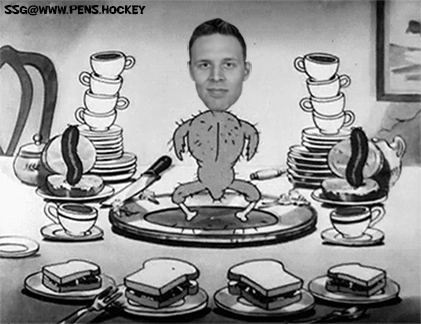 If Schultz is out the opportunity of tinkering with a second line of Marino and Pettersson would be on the table, but since tonight would be Chad Ruhwedel's first touch of gametime ice after spending a quarter of the season in the press-box, I'm not sure I would throw him anywhere near Jack Johnson due to the rust that he will undoubtedly have.
In their ten games together Jack Johnson and Jusso Riikola have paired up for a touch over 81 minutes of 5v5 play, putting up a nice 69 scoring chances for while allowing 63 chances against for a positive Corsi. If Schultz can't go tonight, I would look for Ruhwedel to slide into the second pairing, though when Letang eventually returns I am all for breaking up the second pairing that isn't performing as great as we are being sold.
I'm tired of talking about injuries. Looking at that center depth is both depressing and hilarious. Last season Jim Rutherford signed 450 centers in preparation for this moment, except it didn't happen and he let them all walk during the offseason. Now here we are with third-line center Joseph Blandisi.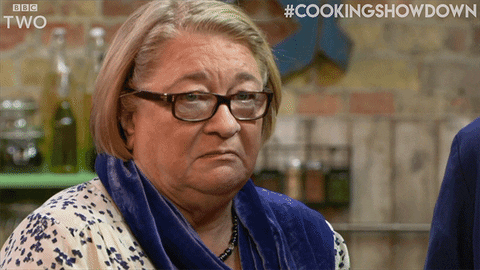 The Penguins are looking for a win. The Islanders are looking to keep doing whatever they are doing. The game is in Brooklyn. It's about that time of the season for Evgeni Malkin to have a monster game. It's sad that I would bet more money on a Malkin hattrick over a Galchenyuk goal. Thursday night hockey, the only way it gets better than this is if you call out tomorrow. Let's fucking go boys.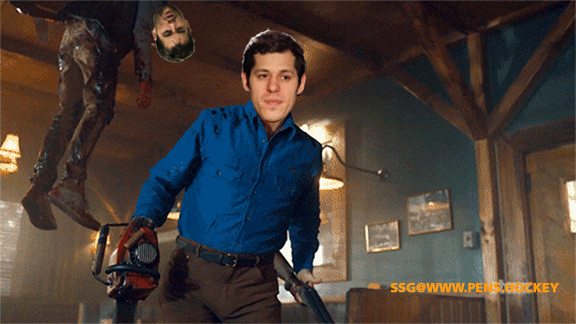 SERGANT OF ARMS…PLEASE CLEAR THE ISLES