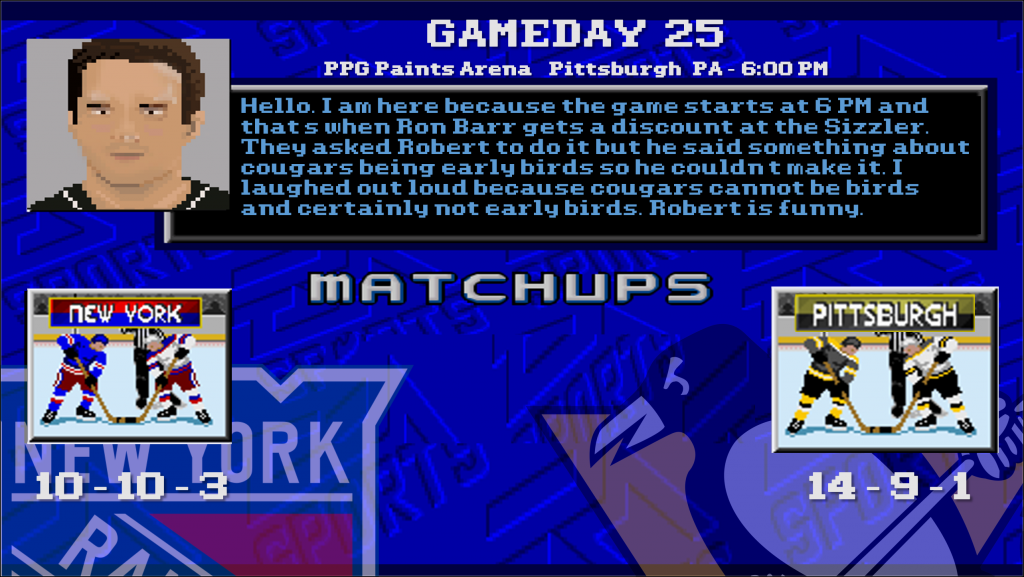 The Pens roll into their final game of a five game homestand sporting a 3-1 record and getting progressively better each game. OK, aside from that woof-fest against the Flyers. But DeSmith did his part on Sunday, turning in a pretty stellar .958 SV%.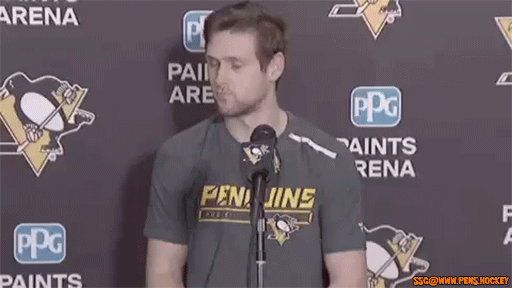 Also, with a 10-2 home record… and 13 home games in March (9 left counting tonight), now is the time to put some distance between themselves and the division bottom-feeders. A win tonight could do a lot to push these Rangers down in the basement to stay.
As of this writing, no word on the situation with Jared McCann. Sully was 'hopeful' yesterday after the game, but we're all hopeful and hope plus $5 will get you a small coffee and a shitty face from the barista because you don't have anything for a tip.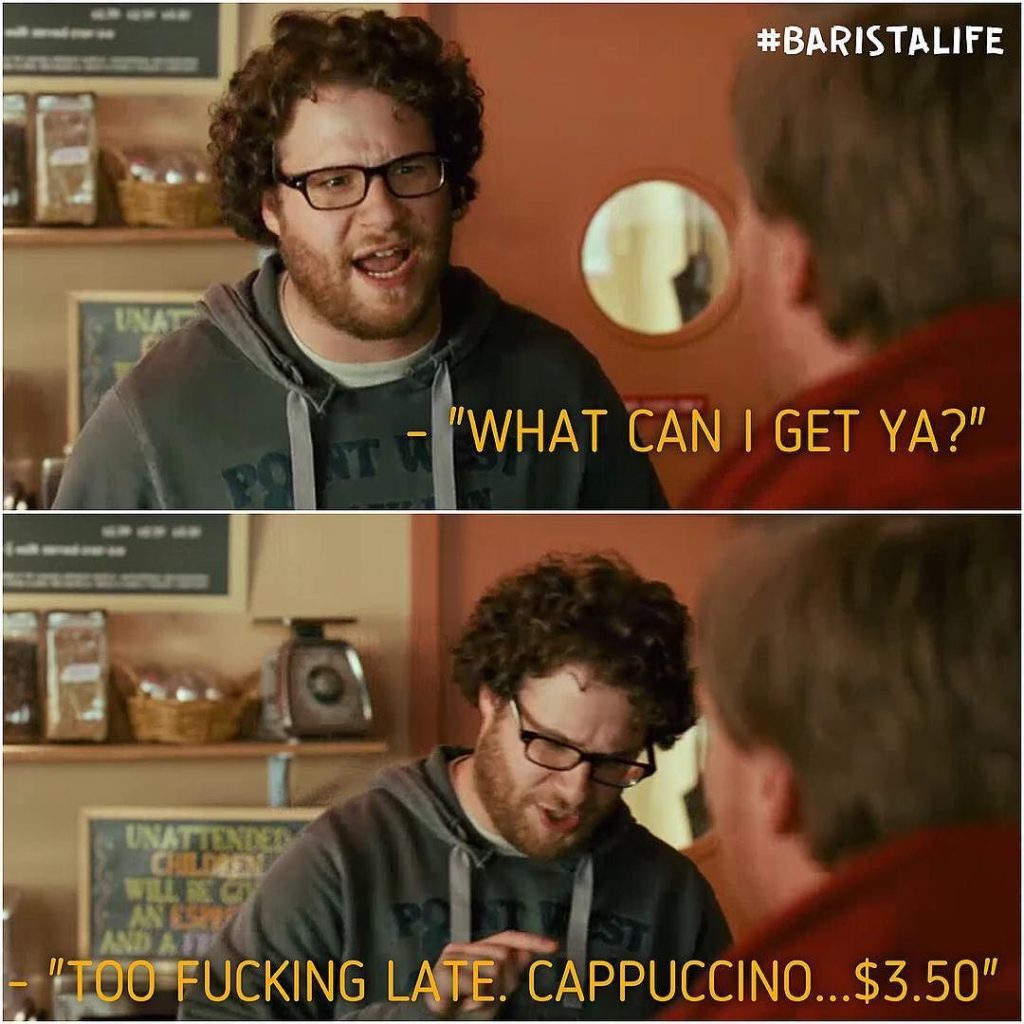 If McCann can't, then eRod is the likely fill-in and yay won't that be fun.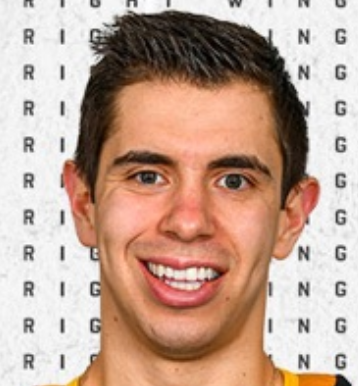 In other news, the Pens did waive someone named *checks notes* Sceviour? Do I have that right? Guys, has anyone ever heard of this person? It says here he played in 16 games this season but I'm 98% sure I've never seen his face. It's probably a typo. They waived someone, I know that much. How will the lines play out, you wonder? Well here's from last game: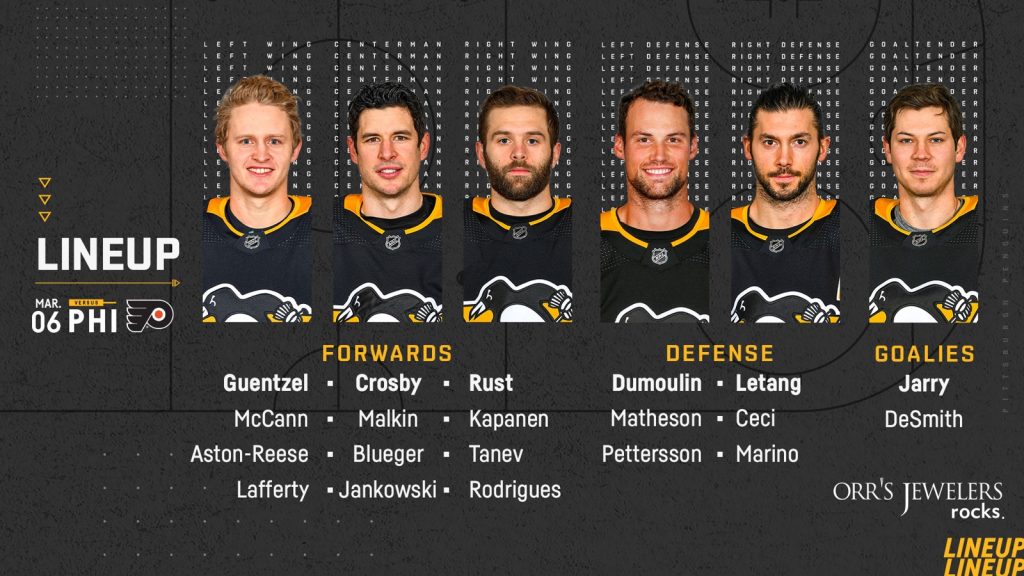 So Evan moves up and leaves a spot on the 4th line. My money would be on Big Ant'ny, but that means it won't happen. I'm sure there are other guys but I lost interest in the 4th line back when I posted eRod's pic up there so…
For the Rnagers, they just got embarrassed and that was without putting Johnson on the ice. Perhaps he's their special weapon tonight? Man I hope so.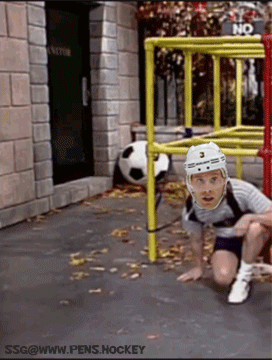 Kincaid looked calmer than Russian George so my guess is he gets the start. I mean, what the hell else are they supposed to do?
OK, let's do this!