The Penguins season keeps rolling right along tonight as they play host to their little brothers to the west. We last saw the Blue Jackets on November 29th during a 5-2 loss that kicked off a pair of 5-2 losses for the Pens in that back-to-back weekend. Since that game against Columbus, the Penguins have put together a 3-2-0 mark in their last five, including the 5-2 loss the night after the Columbus game. After celebrating like they had nothing else to live for at the conclusion of their victory over the Pens the Blue Jacket fans have most likely returned to cooking meth as the team as put up a 1-4-0 record in their five games since. Their lone win came Monday night against the Capitals.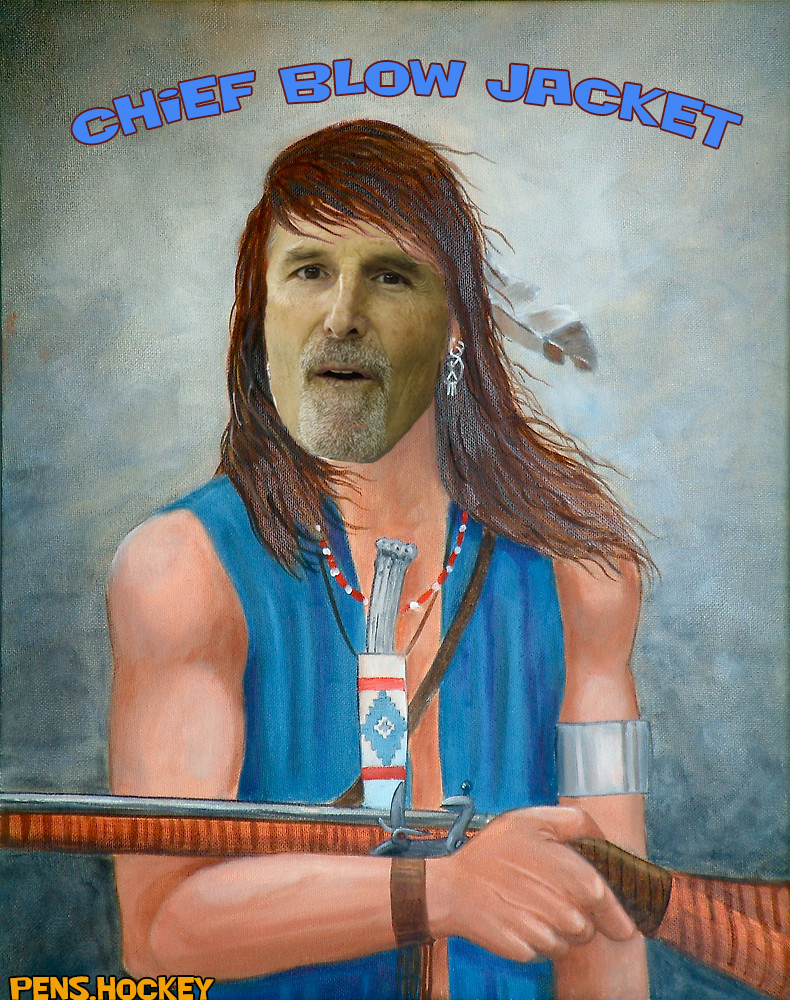 The main struggle of the Blue Jackets season has been their lack of ability to score. This might come as a shock after they lit the Pens up for five goals at the end of November, but that was only the third time this season they've score 5 goals in a game. For comparison, the Penguins have scored 5 or more goals 7 times. Columbus is currently averaging 2.53 goals scored per game, nearly a full half goal below the league average pace of 3 goals per game. Across the board, the Blue Jackets are underperforming the League averages in almost every category with the exception of shots and shots against. The team is shooting more than most teams, giving up fewer shots than most teams, and losing more than most teams.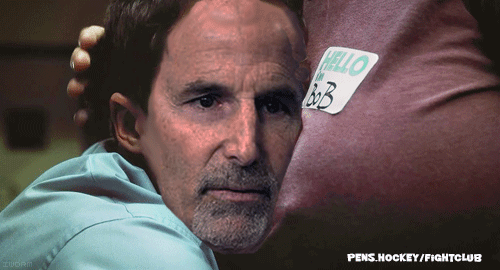 Much like everything in Ohio, the Blue Jackets are simply basic bitches. They are hovering at almost a perfect 50% 5v5 corsi (scoring chances for vs scoring chances against) cumulatively on the year with 1110 chances for and 1003 against. The Penguins, a good team, by comparison, enter this game with 1235 chances for and 1023 against. The league average, if you're wondering, is 1151 chances for and against. Columbus averages a full 2 shots per game more (33.8) than the league average of 31.8, yet trail the average scoring chances for category. As you might expect with a team shooting more and scoring less, their shooting percentage is well below the league average of 9.1% as Columbus manages to net a puck on just 7.7% of their shots. Essentially, Columbus shoots a lot of pucks on net but they are often a one and done team without sustained pressure and really get multiple shots on goal per zone entry.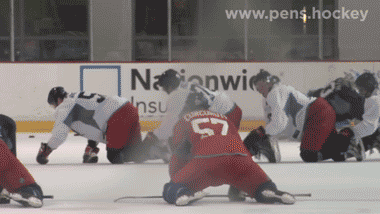 Guys and gals, you may need to sit down to handle this news, but the Penguins might start their fourth game in a row with the same lineup. Of course, that sentence most likely jinxed them and Evgeni Malkin is going to get the plague today. The currently injured players have not made newsworthy progress of date, so the forwards above are the forwards you get. The only man chilling in the press box is Jusso Riikola, and I don't see him getting into a game in favor of Chad Ruhwedel anytime soon.
Can we take a minute to talk about Jake Guentzel? I feel like we all cheer of Jake, but are we actually appreciating what this kid is doing? 17 goals and 15 assists in 31 games while splitting his time with two different centers. That's just insane. He is also leading the team with 102 shots, 21 more than second-place Kris Letang, but Guentzel is converting an incredible 16.7% of those shots. His 17 goals are good for 10th in the NHL. The Penguins are starting a campaign to write-in Guentzel as an All-Star game candidate, but there isn't another player that deserves to represent the Penguins at this point.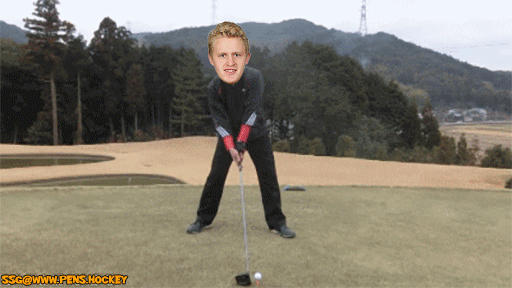 Sullivan will most likely go with Tristan Jarry tonight, as he finally got a taste of what it's like to play without a defense in front of him on Tuesday night.
Thursday night hockey. It's the Blue Jackets, so you know your blood is going to be boiling, because like basic bitches they are also annoying. If the Blue Jackets were an Instagram their first words in every post would be "Hey guys, so I like never do this but I wanted to give a shoutout…." They are posting pictures of pumpkin spice lattes the first day they are posted only to not drink it because it doesn't go with their current hip keto plan. They are our little brothers. They thought winning 5-2 was cute. I thought them forgetting the 7-2 beating the Pens threw down on them in October was cuter. Kill these sluts. Do it.