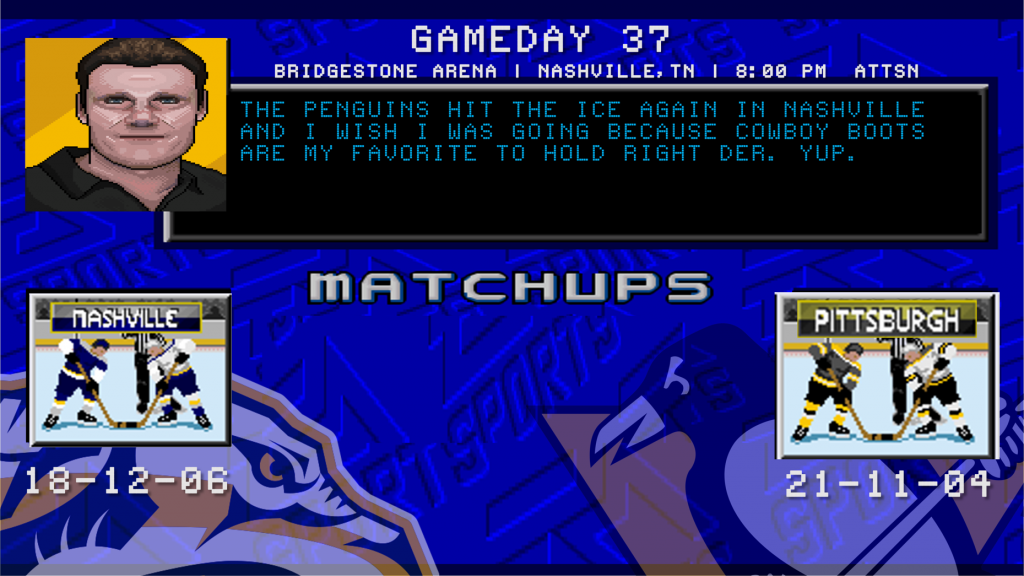 If it seems like it's been awhile since we've talked, it's because it's been awhile since we talked. The Pens got a much deserved break for the holidays – time to heal up some injured birdies and rest some tired legs. Because when your wings don't work, your legs gotta work extra hard. And the Pens have been working hard. SOOOOOOOOO hard…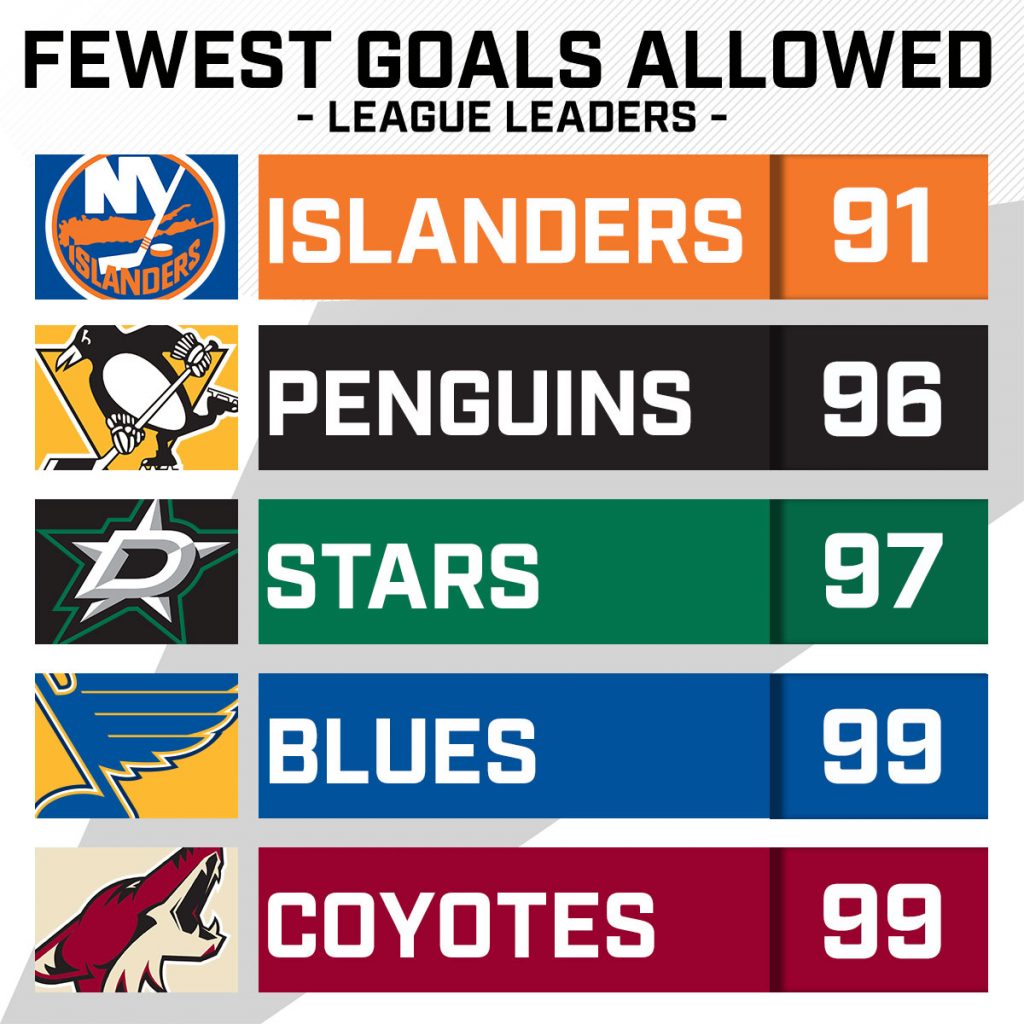 **rubs eyes** If I'm reading that right, and I think I am even though I got some really, REALLY good bourbon for Christmas, the Penguins have allowed the second fewest goals in the league to this point. Talk about playing precisely as you need to without Sid, Horny, B-Jugs and Dumo. Kudos for Sully and Staff (hehe) for getting da bois to all start pulling in the right direction together.
And about those injured dudes… yeah, none of them are ready to return yet. Sid and BJugs have been skating, which is cool, but my fat aunt Edna can skate too – so what? Horny still has a knee brace on, 'allegedly', and Dumo had important physical equipment literally severed (tendons – I think you need those, but feel free to ask the docs in the comments dahn ere), so he'll be a lil bit, mmm'kay?
Regardless, this undermanned squad of flightless water fowl is 7-3 in their last ten games and coming off of a pretty encouraging Western Canada trip, stinker against the 'Nucks notwithstanding.
I say 'undermanned' and you act like I'm being silly, I can tell. But exactly SIX Pens have played in every game this season. Under half-way through the season, and just over 20% of the roster has played every game. Sweet baby jeezus. Now, scroll back up and look at the record. And also the goals allowed pic. Yes, I'm serious – do it now… I don't mind waiting. Remember… bourbon.
As for those southern(-ish) oddly-ambiguously-named-killer-animal-things-yet-with-a-very-specific-animal-logo-for-some-reason skaters, they're pretty meh. 50% winning percentage with the benefit of six loser points has them in 9th place in the Western Conference. Or two places above the three way suck-fest that is the Ducks, Sharks and Kings, nestled all snug in the bottom of the barrel.
Who's playing? Glad you asked. LINE EM UP!!!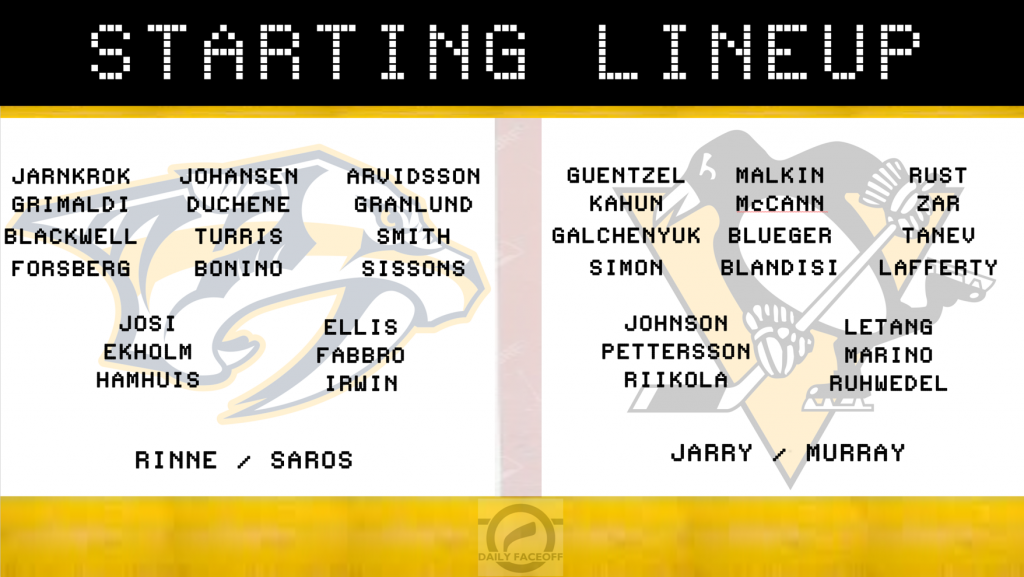 Hey guys, I found Duchene!!! Also, while Bonino on the 4th line is kind of interesting, FORSBERG on the 4th line is … wow. That means a guy named Rocco and actor Sam Blackwell are higher than him on the depth chart.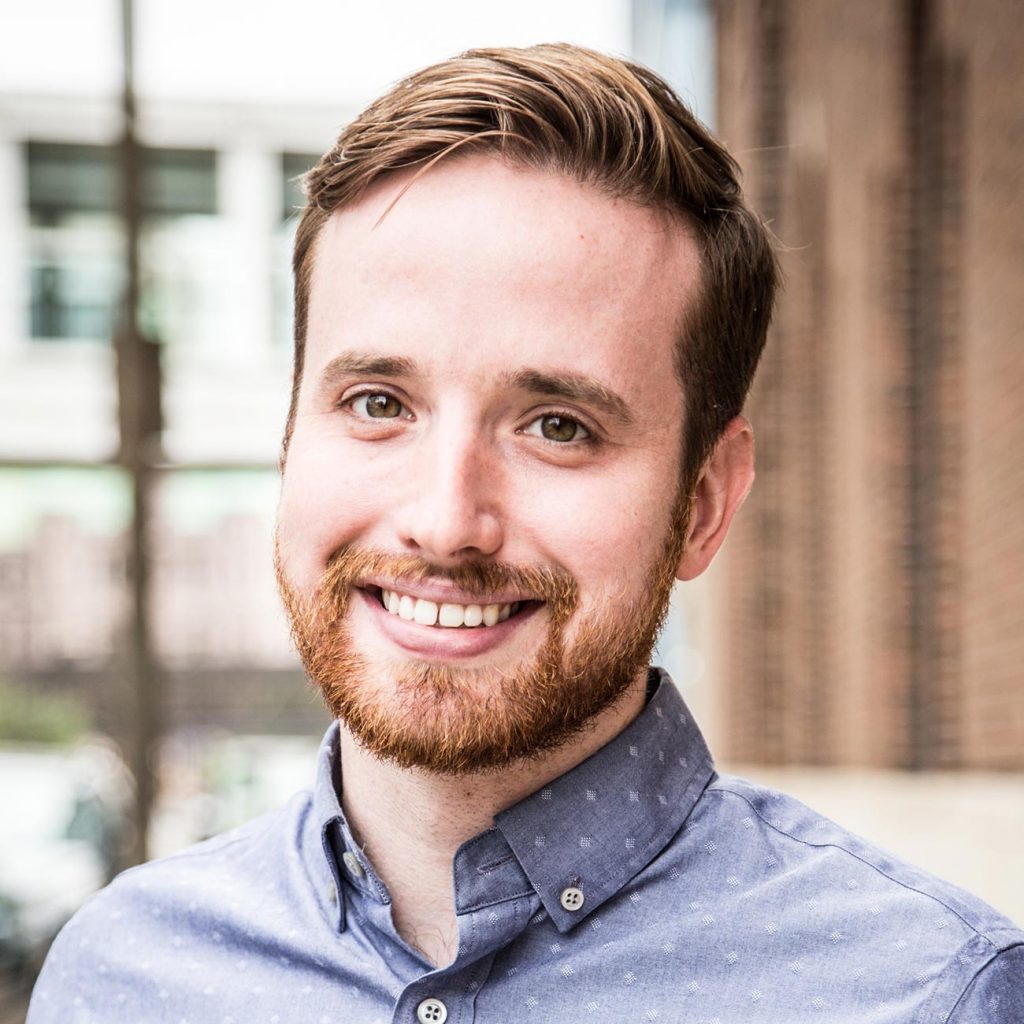 Does anyone else miss 2016? I bet all of Nashville does, after looking at that lineup. I mean, Ellis is still around, so that's fun…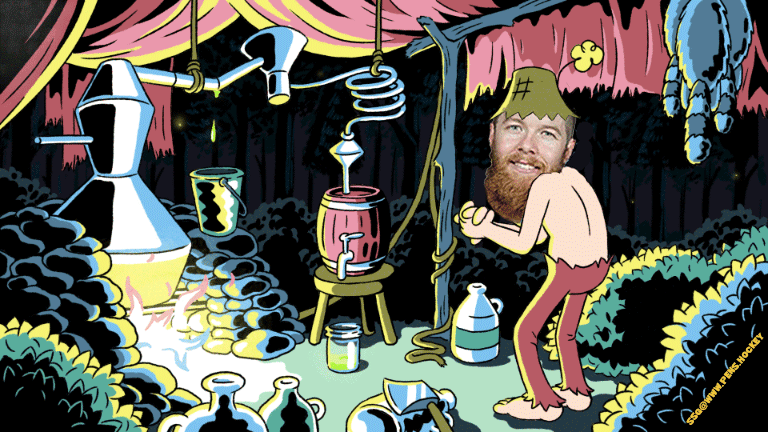 Otherwise, it looks like they took a great roster from 3 years ago and attempted to freeze it in amber. Not even the coach seems to have any answers. I wonder why that could be…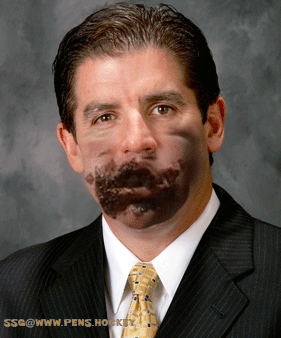 Guys and gals, it's there hasn't been any Pens (dot) hockey since before you got disappointed by socks again this year. And it's FRIDAY.
So drop your socks and grab your jocks and LET'S DO THE THING!!!