Day 28
It has been a while since my last post and I'm feeling a lot better. I'm getting back to my usual routine. I now DVR Maury to watch the following morning, before I leave out for physical therapy. It's been 9 days since my last bowl of Lucky Charms and the shaking has finally stopped. LOL, just kidding, I mix them in my smoothie now. The team has been doing well, but the injuries are still occurring. The G-team (gimp) has added more members. After therapy, we sometimes have lunch with the team and watch game tapes, but when they're out of town, we're left to our own devices. I try to schedule some activities to keep moral up. We went to watch CATS as a group because BJ thought it would be fun. He showed up in his Panther jersey, but we all refuse to sit next to him until he took it off. On another trip we got to shut down the entire theater to have a special showing of Mr Roger's movie. Mario surprised us with Tom Hanks and his son. It was pretty swell; Horny kept trying to get me to say "I'm the captain now" to him.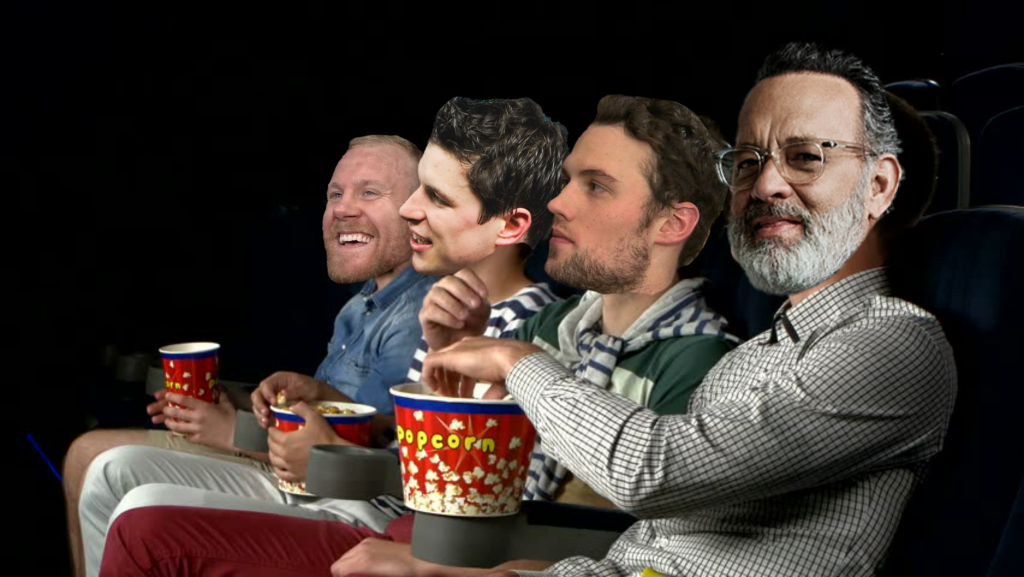 A couple days ago, Horny called me over for a poker night, mainly because he likes stealing my money. Rust was there for a bit, but the wife called him home. Dumo also had a curfew but then some of the rookies showed up and the game continued. Horny passed out this greenish-looking Swedish beer and then the night went sharply left. Horny lost 5 grand to Laffy and got so pissed, that he lit the table on fire. So then we had a Dance Revolution contest and Kahun fell through the wall. Somehow we ended up golfing in Horny's driveway. At some point, I called Chucky and told him to pick us up. We all piled in and headed downtown and now, I have a new tattoo, but that's a long story.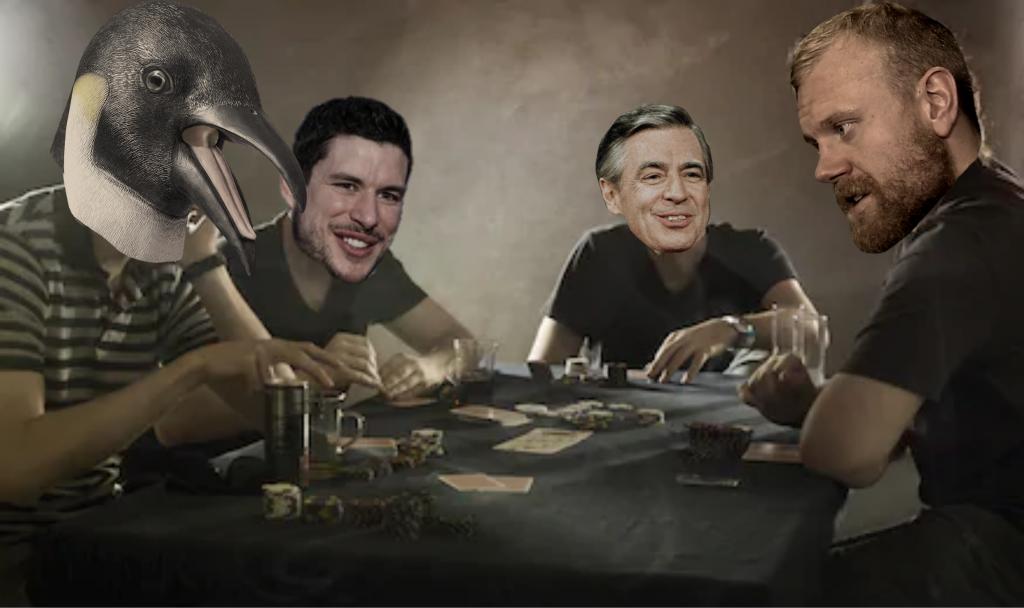 Day 30
I had a set back today, I've been working on my outside edges, but I can't make a wide turn without twerking my groin. I got so down that I drove straight to Sonic and got a crap load of food. Somewhere around my 20th chicken tender, Johnny called me to invite me to dinner. When I told him what was going on, he told me not to move. A few minutes later, he showed up to cheer me up. We just sat there, blizzards in hand, and just reminisced about old games and teammates. He's such a great friend, he knew just how to cheer me up. He whipped out his phones and started prank calling everyone. We called Getzy, Dubinsky, Carter, and Parse. The best was when we called Potash and told him that tomorrow's game theme was Bedtime stories and he needed to dress like Little Red Riding Hood.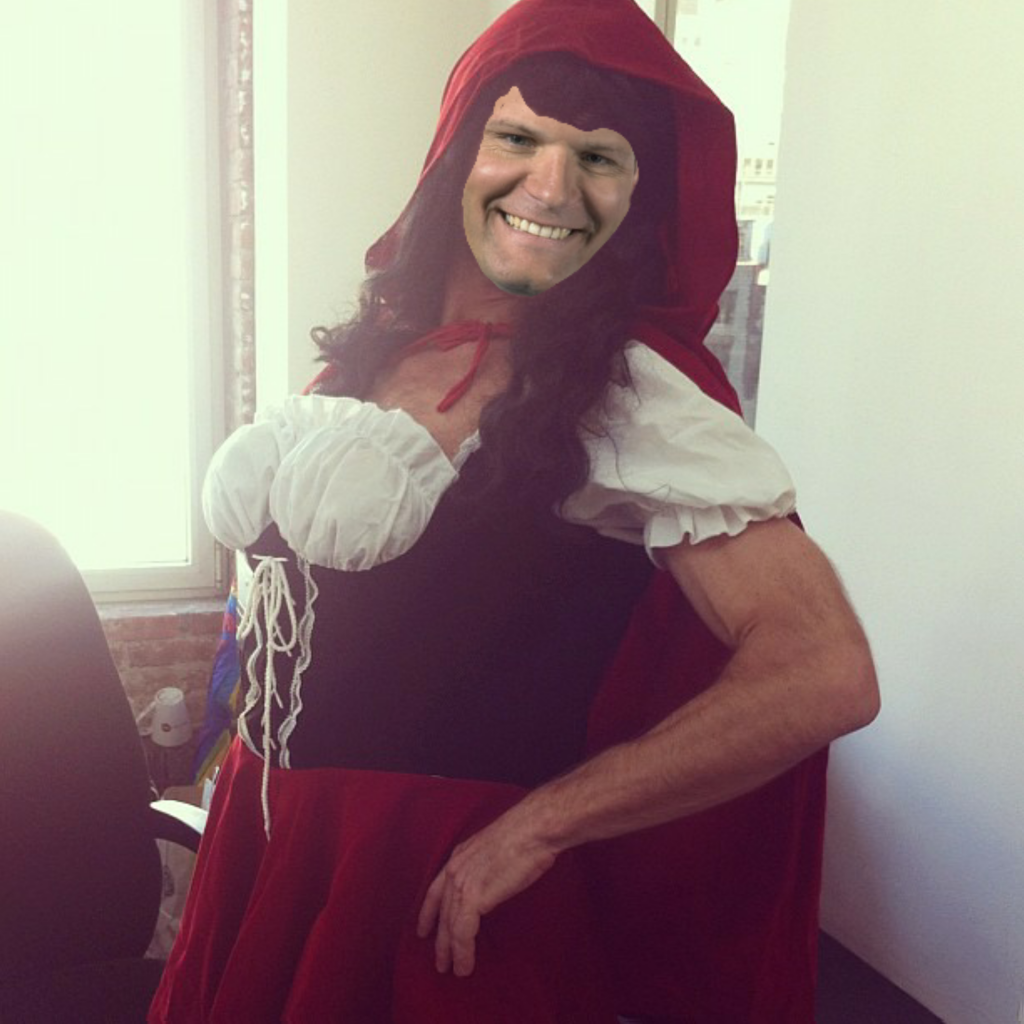 Johnny sent this photo and I could not stop laughing. Later he told me that the crew had to delay production because Errey would not stop laughing and kept howling at Potash. I'm going to have to get him something nice for Christmas.
Day 34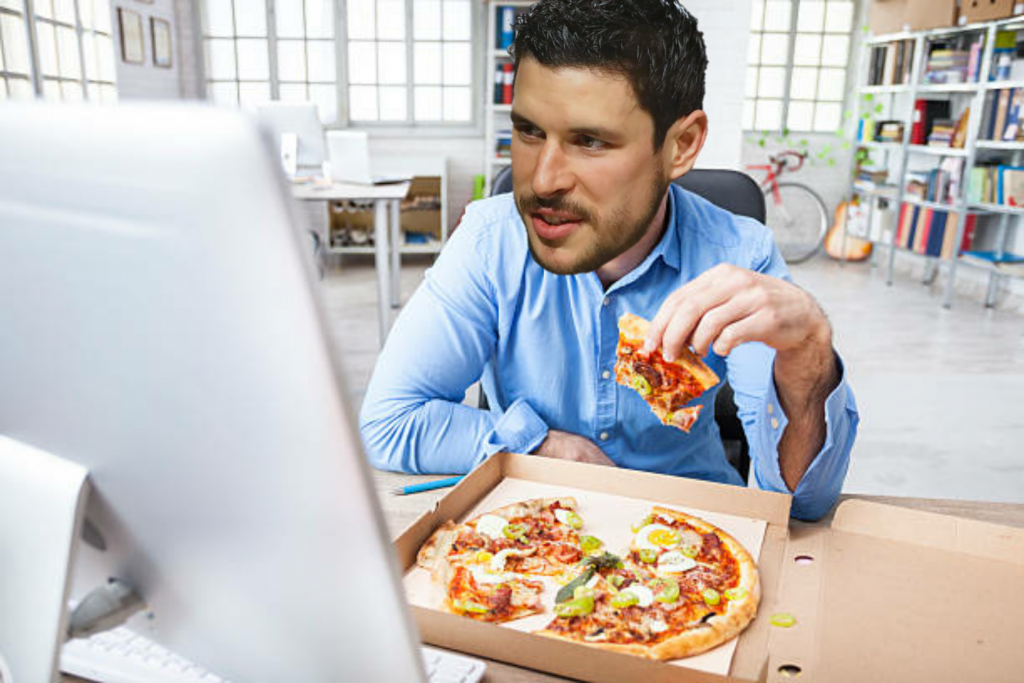 Had some meetings this morning, but when I returned, I went online to check my BitCoin stock when I saw that I was voted best captain. There was also a lot of chatter, comparing me to other players in the league. It's good to see that even though I'm not playing, I'm still killing dreams. I spent the rest of the afternoon emailing and tweeting articles to Ron Cook. He blocked me, but not before I spammed his whole page with Popeye ads.
I also sent this one to Patrick Kane ….
Day 39
Tomorrow is Christmas eve and my day is going to be packed. First, I am going to Mario for breakfast. Hang out with his family and drop my dog off. Next I have to swing by the arena for some team meetings, and then I'm off to the airport. I am going to spend a couple of days with the family. Maybe I'll sit, looking pensively off into the distance, by my lake. It will be good for me to re-charge and get my mind off my injury.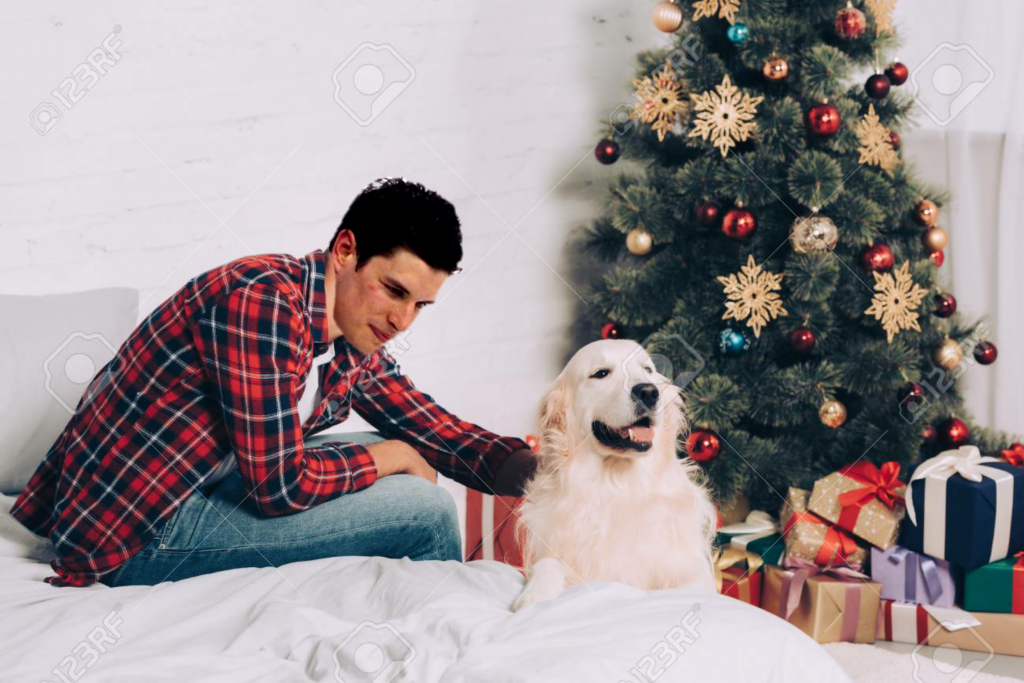 Thanks for reading Pens.Hockey. I just realized that everyday is Christmas on here. Everyday we 'travel in' to spend time together. We have interesting/ awkward/ charging conversations. There are a few creepy uncles and slow cousins. We eat together, watch sports, and fall asleep on the couch together. We talk to each on the John; we talk about what we did in the John. We swear to never speak to each other again, but always come back because …Genetics.