The Penguins of Pittsburgh are back in action tonight when they take on the Minnesota Wild for the second time of this holiday season. The two teams met eleven days ago in Pittsburgh, one night after a spirited win against the Capitals the Penguins handled the Wild for what was then a second consecutive win. The Penguins are yet to lose since that meeting and come into this game with a five-game winning streak, a streak during which the team has given up just five goals. The Wild have played three games since the last meeting, dropping in OT to the Stars followed by getting spanked by the Blackhawks before beating the Jets on Saturday. The 1-1-1 record over the last three is right on par for the Wild, a team currently four points behind the final Wild Card spot in the West.
One consistent bright spot for the Wild this year has been their penalty kill, a group that is currently second in the league with an 84.7% success rate. The Penguins are right behind them at 84.4%, so perhaps the Penguins 6th ranked power play unit can help their PKers out tonight and get them to number two. Other than the special teams battle there isn't much to highlight, so I figured it would be a good time for our
ANNUAL GUIDE TO THE PITTSBURGH PENGUINS FOR STEELERS DIEHARDS
Good morning Steelers fans, our condolences to your early season conclusion. It is our goal that this guide will give you all of the information you need to hold an excellent conversation in your favorite black and yellow bar during Penguins games.
1. Kris Letang is to blame for Every goal
Letang is currently putting together a Norris caliber season and has done a lot more right than wrong but some are still clinging to his "awful" season he had last year. Regardless of the facts, it is very popular to bash the Penguins defenseman, and is a guaranteed way to get a few "amens" at the bar.
2. Matt Murray is not as good as Fleury
Following his career best season last year in Vegas Marc-Andre Fleury has floated back to reality this year, posting a .910 save percentage and a 2.55 GAA, both down from career highs .927 and 2.24 last year, respectively. Matt Murray is currently sporting a .906 save percentage despite a horrendous start to the season, but has returned to form since returning from injury. Regardless, Fleury is the reason the Penguins didn't beat the Capitals last year even though Fleury also didn't beat the Capitals last year.
3. Mike Sullivan doesn't know shit
It's a common thing in Pittsburgh to turn on the coach. Unlike the Steelers though, Mike Sullivan has coached his team to championships. Once again we must ignore the facts, Sullivan's 150-78-28 record in three years with the Penguins is not good enough to confirm that he is a smart coach. The two cups were basically won by Lemieux anyways. The bottom line is this, Mike Sullivan doesn't know shit and Daniel Sprong should be on Sids line
4. The Pens should call up young energy
Every time the Penguins struggle, the reason is because they are missing young energy from the AHL. All of their struggles in individual games will definitely be resolved if they just call up some new players and bench some that make the big bucks. If you really want to impress people at the bar drop one of these names: Bleuger, Johnson, Dea, and for some extra attention, Sprong.
After leaving the last game early Bryan Rust did not skate at practice yesterday which most likely means he is out. I would assume ZAR gets an extended look on the first since that is how Sullivan adjusted to Rust's injury during the game. The defense may also have a small shake up considering Jamie Oleksiak is cleared to play but has been a healthy scratch recently. Juuso Riikola might get the nod tonight though if the coaching staff wants to see if getting his first NHL goal will translate into a boost of confidence. The goaltender doesn't matter, both are good and both can win. Murray has started a few in a row so DeSmith wouldn't be shocking, but do you really want to stop Murray's momentum?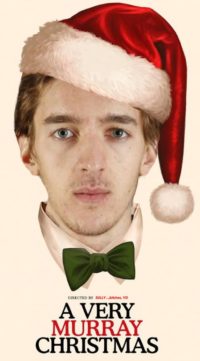 As long as the Penguins continue focusing on team defense there isn't a reason they shouldn't come out with a win to close out the calendar year. The Wild are in a similar situation as the Blues, and we saw what the Penguins were able to do to them. The game for some reason is a 6:00 PM EST, so don't be late and whine in the comments about how you didn't know. It is also being aired on ESPN+ in addition to ATTSN. A 6 PM start for a potential 6th win in a row, let's go!