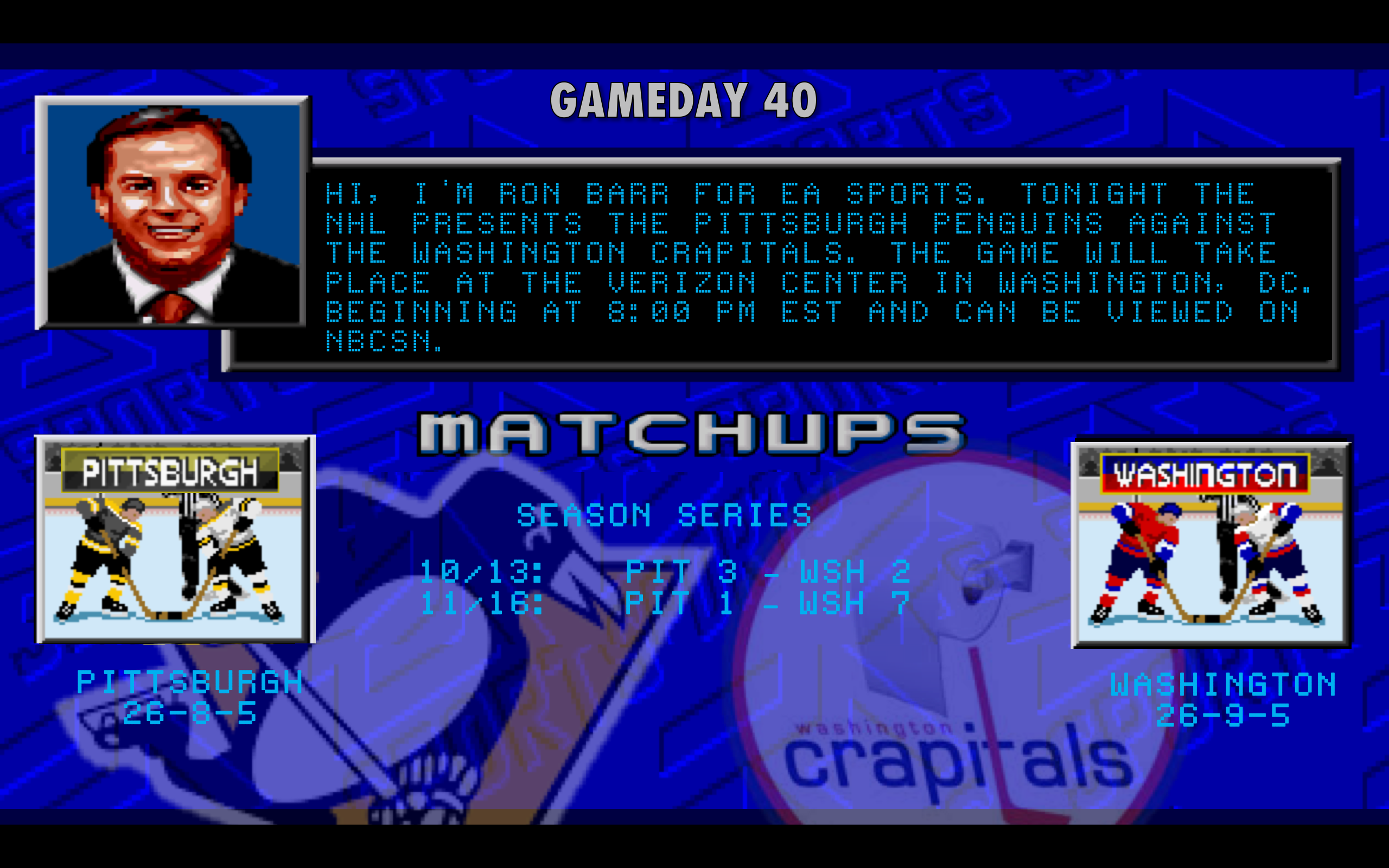 THIS IS RIVALRY NIGHT!!!!!!!! And for the 12th time since the creation of NBCSN Rivalry Night the two teams playing are actual rivals. The Penguins have won their last 5 in a row. The Capitals have won their last 6 in a row. Both teams are 7-2-1 in their last 10. Both teams are better than the Metro leading Blue Jackets. But let's get to the real business at hand, yeah there is a hockey game tonight, BUTTTTTT it is also on NBCSN! This means the battle for dumbest hockey commentator is on! Watching a NBCSN broadcast of a Penguins game is equivalent to the mental image everyone got envisioning Trump getting a golden shower from a Russian prostitute.

MILBURY: in the running for worst GM ever, and was even worse as a player
ROENICK: if he wasn't American nobody would've ever cared about him. He also still gets highlights
McGUIRE: doesn't think it is creepy at all that he knows everything about every players sister
EMERICK: probably the strongest of the crew, and is only brought down by the dead weight that surrounds him, kinda like Kessel in Toronto, except unlike Toronto Emericks team shows up to games
TAPPEN/McHUGH: these two moderate the discussion, which is the worst job to have. They are basically the people that introduce the Ringling Brothers Circus, speak for 30 seconds, and then have to smell various types of animal shit for the next 4 hours
This brings us to an interesting crossroads, and that is when Tappen disagrees with the Bad Boys on live television. God Forbid we have a woman know more about hockey than Milbury and Roenick, but let's be honest even if she was wrong:
Roenick and Milbury have held on to their jobs for a decade. HOW IS THIS POSSIBLE?? I don't even get paid and I don't have that type of job security here.
Now you may be wondering about the game tonight, and that's why you're here, but that's where you're wrong. Any game tonight is only about NBCSN. It isn't Crosby vs Ovechkin. It isn't Ovechkin going for his 1000th point. It isn't Malkin having the most underrated season of his career. It isn't the opportunity to hype up the ASG in a few weeks. It is only about 3 clowns and their chance to shine in the spotlight. NBCSN has taken away the hockey watching experience because their "professionals" only bash the leagues stars instead of embracing them. NBCSN Rivalry Night isn't about hockey in 2017, it is about how hockey isn't the same as it was in 1993.
The entire hockey world groans when they find out their team is on NBCSN that night, and the league refuses to address this problem. The NHL has no problem with this broadcast crew giving Daniel Winnik a place in the spotlight tonight during intermission while ignoring the faces that sell the tickets. This network could air Buffalo vs Arizona and the biggest dumpster fire would still be the broadcasting crew. Can you imagine a more annoying broadcast pairing than Roenick and Milbury? Well we can. Imagine if Roenick only jerked off to American born players, having a baby with Milbury's love for enforcers and what would you get? Don Cherry. A Cherry and Milbury pairing would be more detrimental than ISIS on meth. Through the imaginative eyes here at pens.hockey we have put together a clip of what this might look like: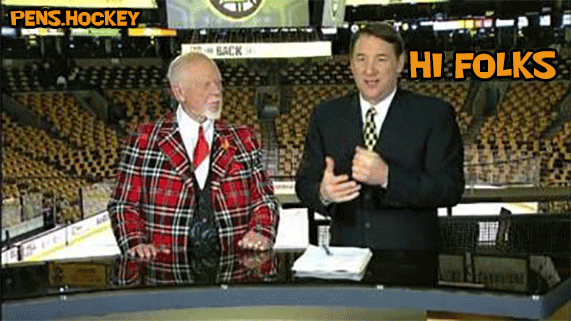 Since they won't give you the coverage you deserve, we will: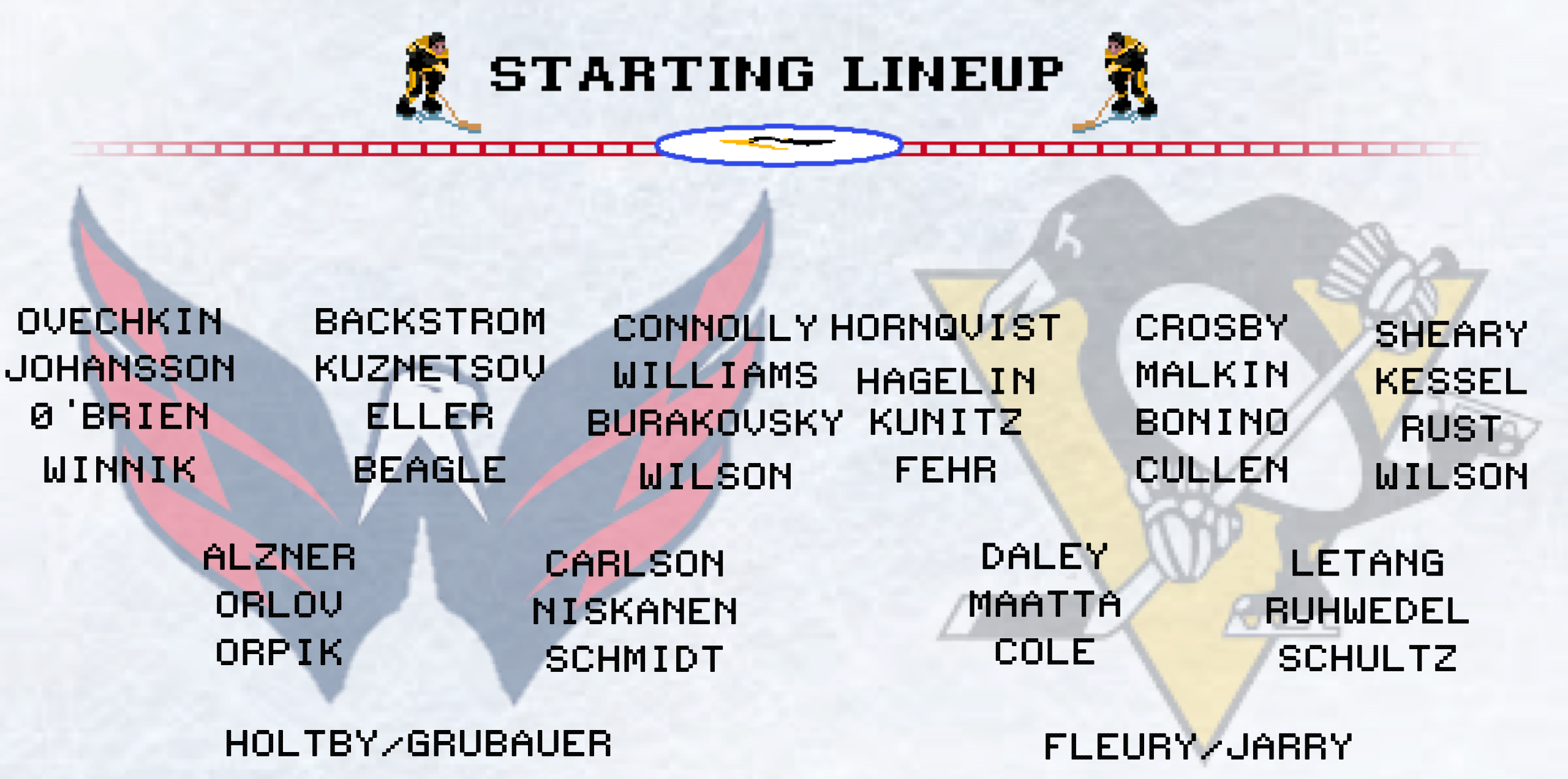 The entire Penguins team is sick, Flu sick that is, except for Crosby, Malkin and Kessel, they are just flat out sick sick. That being said, Sullivan hasn't used the same forward lines in two games in awhile, so there is no predicting the forwards. As for the defense, Letang is questionable due to the flu, but everything else here should go as written. For the caps, who cares? Oshie is injured. That's it. Orpik is in their bottom pairing, over 5 million dollars for a bottom 6 guy… well done Caps, well done.
These teams are captained by superstars that have withstood the spotlight of the league for a decade. They have gone back and forth over the last few seasons, except in the playoffs where only the Penguins go forth. Tonight is the third meeting of the year between the teams, and if you put your television on mute it could be one of the more enjoyable games we see. It could also be a shit game, but whatever.

We dropped the ball(s) and were all too busy for a recap for the last game. Cry about it, why don't you? Here's yer outdated hockeyporn!
"Nothing like havin yer 'Johnson Bar' adjusted!"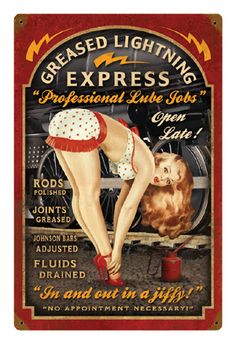 Pizza's here..."Brown-chicken-brown-cow" ...Who ordered the XXXtra sausage?
6) "And then the chance in tight, just jam, jam, jam." -- Errey (33%, 7 Votes)
8) "Vaselevskiy doesn't have to worry about the backdoor play." -- Brian Linton (19%, 4 Votes)
1) "What vision by 71, finds his man, coming late" -- Errey (14%, 3 Votes)
2) "There's the D comin' in early." -- Errey (14%, 3 Votes)
5) "Phil Kessel in the dirty areas, receives that little freebie from Crosby." -- Errey (10%, 2 Votes)
9) "Malkin comes into the middle." -- Steigy (5%, 1 Votes)
3) "I remember the way you kinda kept Sid loose." -- Steigy (5%, 1 Votes)
7) "Poked in by Sheary." -- Steigy (0%, 0 Votes)
4) "There's a little whack of the stick. It didn't take much." -- Errey (0%, 0 Votes)
Total Voters: 21

Loading ...