I think we've all waited long enough, yes?
This video is the most comprehensive one I could find of Sid in all his glory. As I'm writing this, I'm eight minutes in, and I've seen not just great goals and assists, but stick-handling, stick-flicking, and all the awareness, speed, and vision you can eat. Although it does seem to be missing much of the playoff magic he's made over the years, I think the point here is clear: if and when people wonder how the 2019-20 Pittsburgh Penguins can be better than they have been without Crosby in the lineup, send them a link to this video and shut them the hell up.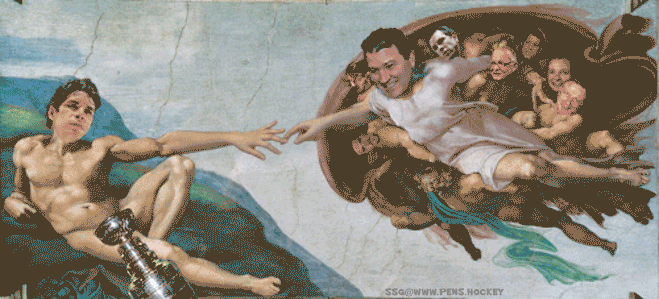 Four points separate the Penguins from first place in the Metropolitan Division, the Eastern Conference, and the entire National Hockey League. I'll admit that when Sid went down, I was very skeptical that they would hang around in the playoff race. After all, at the time the Penguins were decidedly in the middle of the pack and they weren't getting production up and down the lineup, nor were they getting the kind of goaltending they needed. They weren't quite as lackadaisical as last year's team, but things weren't coming together quite yet.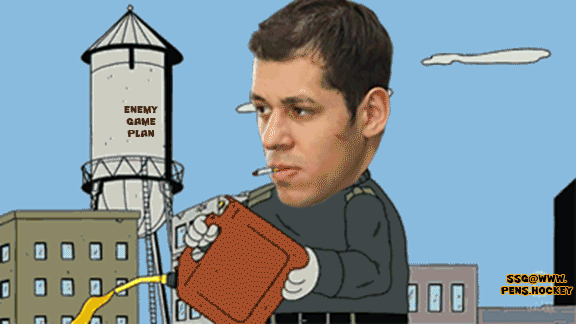 However, practically everyone has stepped up in Crosby's absence, even Jack Johnson and Alex Galchenyuk (although one or two steps up from the cellar is still pretty much in the cellar). Evgeni Malkin became fire with Bryan Rust and Jake Guentzel on his wings, and if he had played all forty-five games thus far at the rate he's been scoring, he'd be in the top five in points. Rust himself has already tied his career marks in goals and points, and he's well on pace to score 30-30. Patric Hornqvist still knows how to hit the back of the net. Jared McCann is well on pace to break his career numbers as well. Newcomers Dominik Kahun and Brandon Tanev are finding their places nicely; Teddy Blueger and Zach Aston-Reese as well.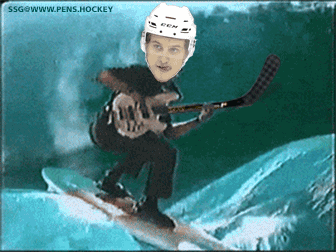 The story of stepping up doesn't change on defense. Kris Letang has been saddled with Jack Johnson (who has not been nearly the disaster he was last season) but is still fifth in the League in average time on ice. John Marino has come from practically out of nowhere to emerge as Justin Schultz's likely replacement next season. Even Juuso Riikola and Chad Ruhwedel have performed admirably! And in goal, Tristan Jarry has shown that the Penguins have a great deal of leverage when it comes to Matt Murray's future. All told, the worst player on the roster is probably Nick Bjugstad, who has been injured since November 15 and has had a terrible time getting traction in Pittsburgh, but he'll be healthy soon and is still likely an improvement over Andrew Agozzino or Sam Lafferty.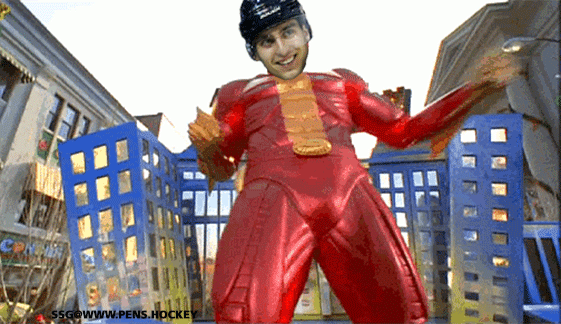 Crosby's return to the Penguins when they have won roughly seven out of ten games without him is some sort of cheat code. He makes all of his teammates on the ice better. He'll be a shot in the arm for a power play which actually improved without Crosby, at a rate of 22.78%. And, of course, he'll make big waves in the depth chart. How those waves affect everyone will remain to be seen, but do not be confused: Crosby's return is a net positive for the whole team. My main concern is whether this team will remain as highly motivated as they have been. If they do, they ought to run roughshod over their opponents from now until the playoffs.

I titled this post "The Turning Point," although it could have more safely been called a turning point, because this is where the story of the 2019-20 Pittsburgh Penguins gets written. They have been incredibly successful in the first half of the season against all odds, and now they have thirty-six games to play without their leading goal scorer, Jake Guentzel, but with their captain back at 100% and reinforcements continuing to arrive through the remainder of January. It seems likely now that the Penguins will make the playoffs, and perhaps once they get to the postseason they could have Guentzel back as well. All things considered, they are in very good shape, and maybe a trade or two away from really taking off. All they have to do now is win games and stay healthy.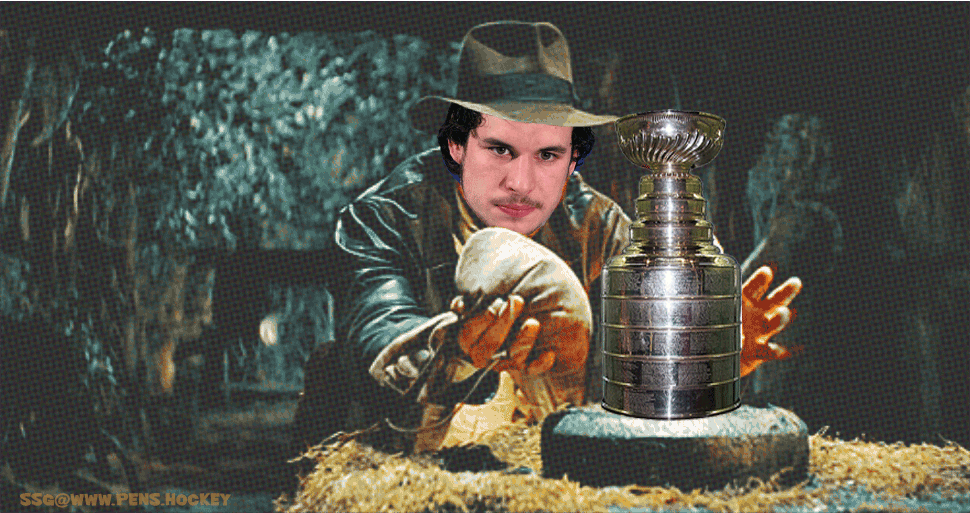 We didn't put Crosby in the lineup image, because we don't want to jinx things. If Sid is a go tonight he will likely have McCann and Hornqvist on his sides, while Blandisi picks up Simon and Lafferty/Galchenyuk, one of which will sit. The rest of the lineup should be as is, with no word on Nick Bjugstad or Justin Schultz. Wouldn't surprise me to see Matt Murray back in net in this one, but that is just a tingling in Rad's gut.
The Wild have also received an offensive boost, getting forward and Penguins trade prospect Jason Zucker back. Zucker played in his first game in over a month Sunday night and enters this game with 12 goals and 12 assists in 35 games. Zucker's 12 goals are enough for 3rd on the team, trailing team leader Eric Staal's 16 and Zach Parise's 14. Part of the Wild's struggles this season has been the below-average play from Devan Dubnyk, who has turned in an 8-11-2 record with an .898 save percentage and 3.16 GAA. Alex Stalock has split the duties, both goaltenders have started 20 games, and has only been a smidge better at 9-7-3 with a .903 save percentage and 3.01 GAA.
Regardless of who is in goal for Minnesota they will have a challenge in front of them even if 87 doesn't return. If he does, look out Loretta. It's Tuesday night, the game is on NBCSN, and you don't need to go in to work on time tomorrow. Let's have some fun. Let's remember why we became fans of the game. Let's enjoy this team because they are doing special things right underneath our microanalyzing noses.