While Tuesday's 7-3 plastering by the Pittsburgh Penguins of the Minnesota Wild was an all-around blast, it was heavily influenced by a number of factors. It was Pittsburgh Night, and since the Penguins seem to be the only team capable of winning championships in Pittsburgh right now, there was plenty to celebrate there. It was Sidney Crosby's first game back from his core muscle surgery in mid-November, and naturally, he did not disappoint with a one goal, three assist night (that assist on the Simon goal was amazing).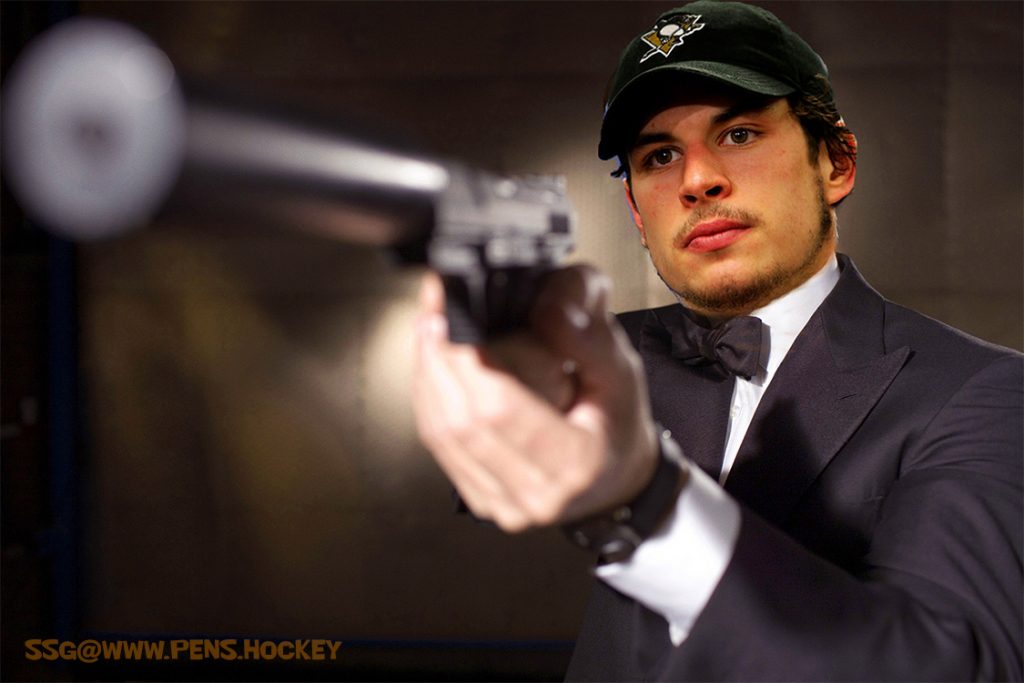 It was against a Western Conference opponent (which the Penguins have feasted on all season), one that is now in the bottom of the Central Division and probably will be hiring a new coaching staff sometime soon. It was the Penguins' sixth six-plus goal game of the season, and it was likely never in doubt that it would turn out in the win column for Pittsburgh.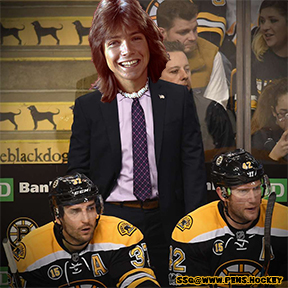 Tonight, however, the Penguins face the Boston Bruins, the reigning Eastern Conference champions, for the second of three matches this season (the last one coming on Sunday in Pittsburgh). The Bruins represent a more formidable challenge, being leaders of the Atlantic Division, although they are in something of a skid right now, having lost thirteen of their last twenty after winning eight straight. In fact, they've been a very streaky team all season, which isn't very confidence inspiring. Speaking of confidence, they have to be hurting for it right now, with that disastrous shootout loss against the Philadelphia Flyers on Monday (ask Brad Marchand how he's doing right now), followed by a 3-0 shutout loss against the Columbus Blue Jackets, Boston's first shutout loss this season.
The biggest loss for the Bruins from the Columbus game may be that of their star goaltender, Tuukka Rask, who left the game after just 1:12 of play after being elbowed/punched in the back of the head by Emil Bemstrom:
There's just enough contact before Bemstrom clocks Rask that you could see the argument that it was unintentional; I'm not so sure it was completely innocent. Regardless, Rask suffered a concussion as a result, leaving Jaroslav Halak to finish out the game. Halak can carry the Bruins for a time, but Rask is their star goaltender, the one who has carried them in the postseason for many years, so they will naturally hope that Rask is not out of the lineup for long. Not that this spells doom for the Bruins and their playoff hopes; it would be quite the collapse that prevents them from making the playoffs at this point. However, Halak is not a seasoned playoff goaltender the way Rask is. (update: Rask was placed on IR prior to tonight's game.)
Luckily for Boston, they don't have to rely on their goaltending to get by. The Bruins' sixth-best offense boasts two of the top ten scorers in the League, David Pastrnak (with a League-leading 36 goals; he's on pace for 63!) and Marchand (who is on pace for another 100 point season), and their power-play is ranked third in the League. This is all without mentioning perennial Selke finalist Patrice Bergeron. Boston has plenty of star power. But do they have depth? A look at their top-six/everyone else ratio suggests that, no, they don't, as it sits at 1.407. This is actually a little lower than how they finished last season (1.41), but if you're going to rely on the top-six scorers that heavily, they better be good. (They are.)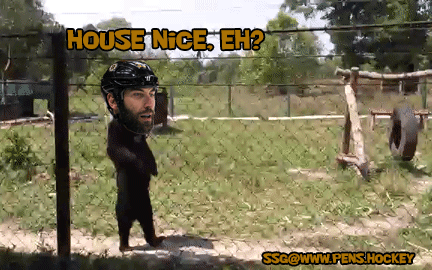 Of course, they also have a stout defense, still anchored by Zdeno Chara, who is 42 years old and not looking like retiring yet, but younger guys like Torey Krug, Charlie McAvoy, and Brandon Carlo are well established for the Bruins as well. They have the League's third-best save percentage and third-fewest goals allowed. They have the second-best expected goals against per 60 in the League and the sixth-best Corsi-against. It's not so much about limiting shots for the Bruins as it is limiting quality. So it hasn't been a difficult workload for Boston's goaltenders, which will be up to the Penguins and their above-average shot quality to break through.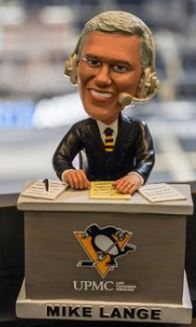 The Penguins are riding some serious momentum against a team that may be without their star goaltender. But, with this being the first of a home-and-home against the Penguins for the Bruins (Pittsburgh has a game in between against the Detroit Red Wings on Friday), they are going to want to set the tone early against a Penguins team they have had decent success against in the years since Boston swept the Penguins out of the Eastern Conference Finals in 2013. It's always a fun time when the Bruins and Penguins get together!