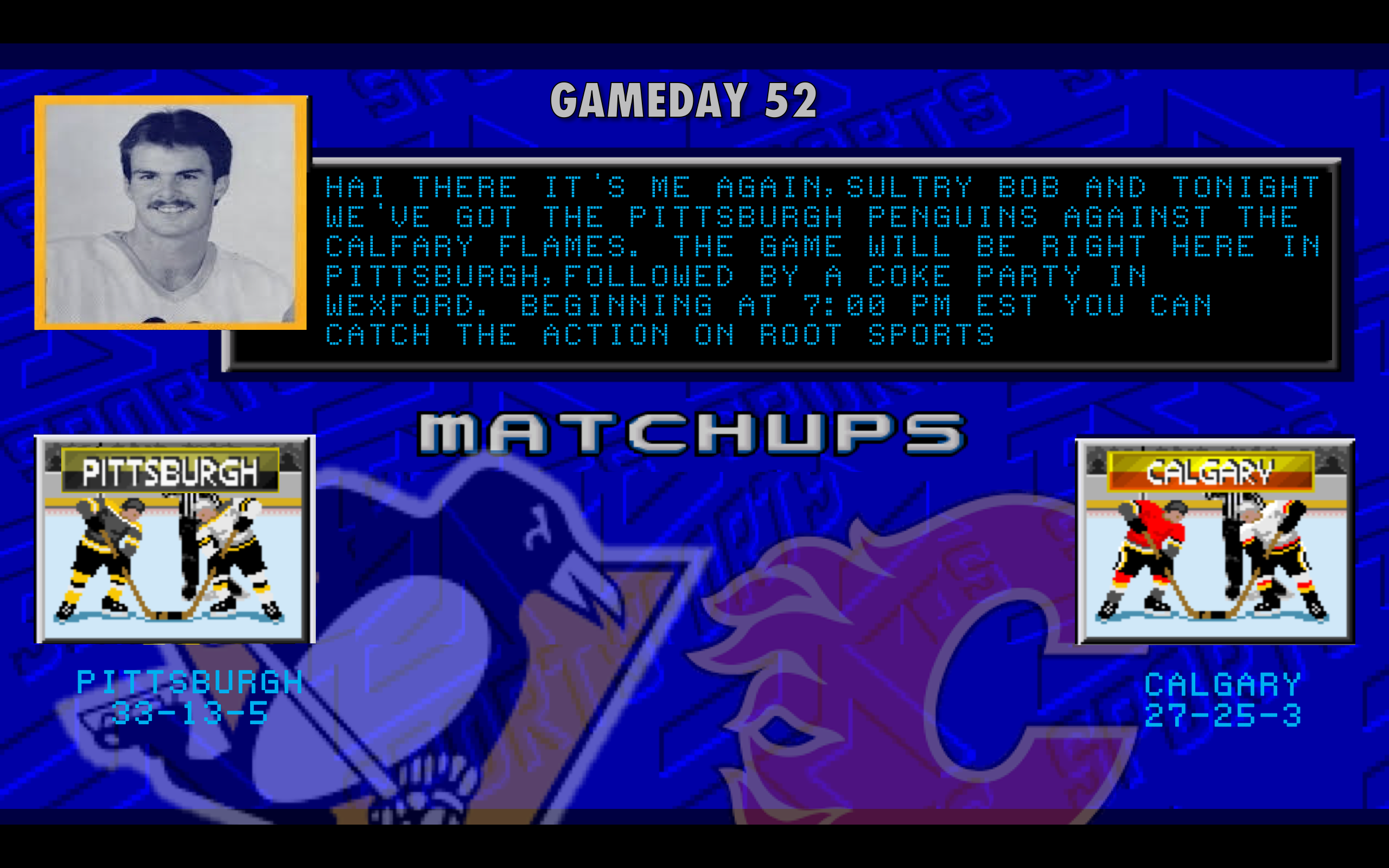 Tonight the Penguins welcome the Flames to The Paint Can in their first ever Pride Night. It is hard for me to believe that the Penguins and the NHL were smart enough to host a Pride night, which is in conjunction with the #youcanplay campaign. Previous teams that have held Pride Nights have given out rainbow versions of the teams logo and such, so this is a really solid move by the organization that I'm sure people on social media won't over react to at all. Steigerwald having to say LGTB more than once has me chuckling, because he is going to mess up. As for the hockey, come on guys, it's the fucking Flames. What can I possibly say about the Flames?
As always they are right there on the outside of the Wild Card bubble which is their permanent place in the standings. The last time these two teams met we thought it was the end of the Penguins playoff hopes, as they were in a "must win" situation and completely shit the bed. Doom and gloom washed over the fanbase. 3 months later Phil Kessel was holding the Stanley Cup, forever reminding us that until you're in May, each game is just 2 points.

This one is just too easy. You all know what is coming… well other than your mom that is:

PPYM had some words for Mr. Engo: Hai Deryk, How've you been buddy?  I see you're still spelling your name like an Icelandic toddler.  Anyway, its been awhile I guess.  What were you up to last spring?  Us? Oh you know just winning the Cup, but you know winning isn't everything.  Hey Deryk did you know for your salary the Flames could have had Carl Alzner, with money to spare, or Cody Ceci, or Galchenyuk.  Its cool bro, I know you wanted to be closer to home, and Calgary has lots to offer.  Anyway, it was great seeing you, don't be a stranger.  Next time the Cup's in town give us a call we'll have lunch.  Yeah, I gotta go.  Seriously.  No need to be weird about it. Ok seriously let go.
This is all you need to know when you tell your kids about the Bylsma/Shero years. That night the 4th line was Engelland-Vitale-Zolnierczyk. The following game it was Engelland-Vitale-Adams. Dustin Jeffrey was on the third line… The next time you start to complain about Eric Fehr not scoring, just say "Engelland, Vitale, Adams" to yourself as a deep breathing exercise.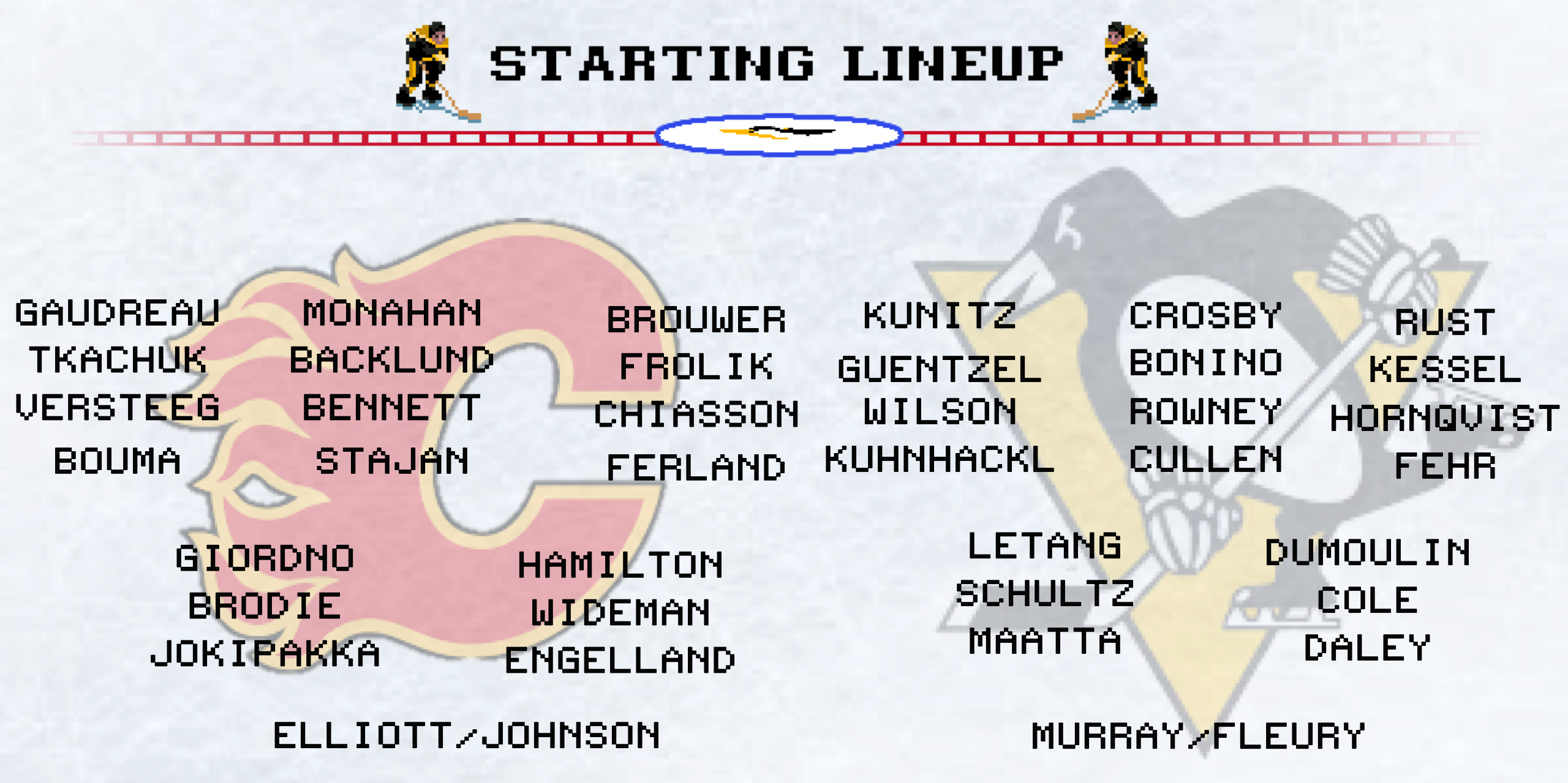 JYRKI JOKIPAKKA is a freaking name. That is awesome. He can literally just say his name and drop the mic, and nobody will know what the hell just hit them, but they will know it was real. The lines for the Pens in the image were the lines they practiced with yesterday. It seems that the team finally let Tom Kuhnhackl out of the basement, I'm just happy to see he is alive. Carl Hagelin is out with a concussion in case you were pretending to like the Super Bowl over the weekend and missed the Blues game. Other injuries include Conor Sheary and the man formerly known as Evgeni Malkin, currently known as Agent 101:
I'm not sure what to expect with these forward lines to be honest, but if they do roll with these exact lines that third line is going to hit everything. What a bunch of gritty players on one line. Most likely Murray in net tonight following his Saturday off as Fleury took over. So now the fun part, #Crosby1KWatch… Sidney Crosby is at 997 career points, and the next two games are on the road against Vancouver and Arizona. So Sid can either put up number 1000 tonight, or on the road. Will it happen tonight? Why the hell not. Wouldn't it just be another memory in the legacy of Crosby, the night he brought the roof down with 3 points to reach number 1000? We can only dream for now.
Engelland for ~3 million jokes will never get old. Tonight the teams are about even due to the injuries to the Penguins, but the Pens defense is healthy which should give them the edge. Also, Calgary pays their defense 27 million dollars while the Penguins pay theirs 19… Yes, I understand that Dumoulin is only 800 or so thousand and Schultz is on a discount, but even if you gave them both 4 million Pittsburgh and Calgary would pay the same amount to their defenses. Which one of those defenses do you take? Thought so. For 27 million the Flames have built themselves something about as intimidating as this: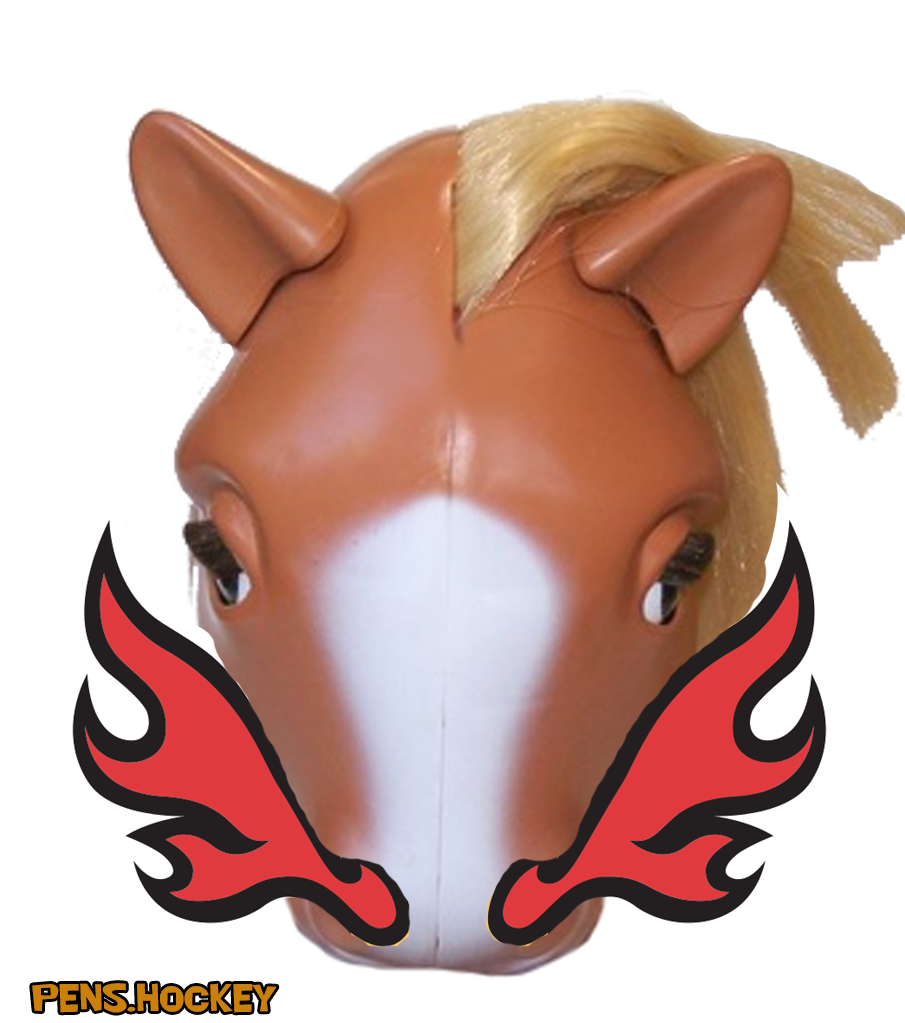 Get to your game boys, grind these bitches down boys, play the right way boys, play to the system boys, fuck some bitches boys, freeze it right there boys, hobey baker went down boys, let's play some hockey boys.
LET'S GO PENS