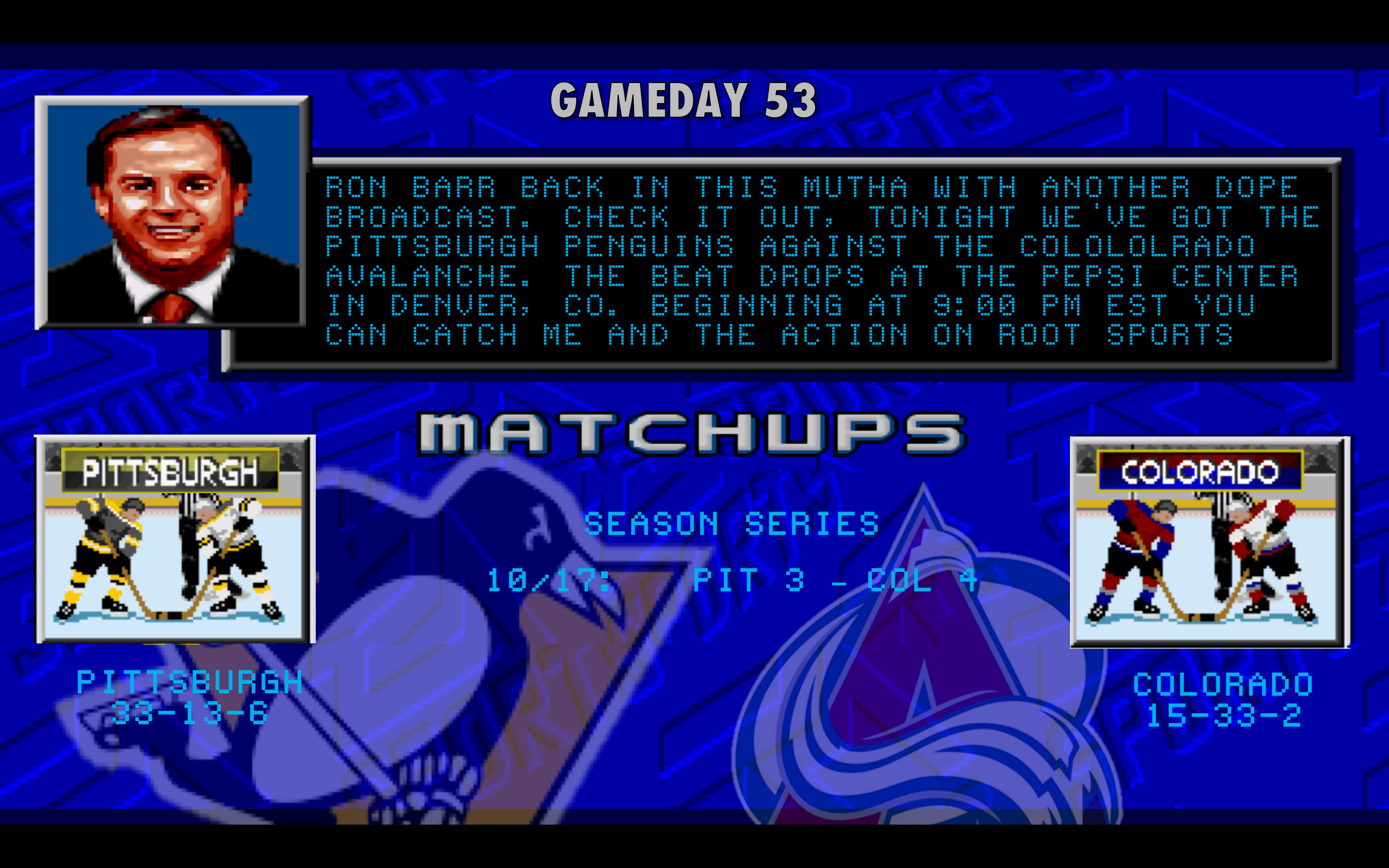 Tonight the Penguins take on the Avalanche in what has to be one of the least anticipated match-ups on the schedule. These two met wayyyyyy back in October, when the Avalanche were actually winning. In fact, they won 3 of their first 4 games. In other words, 20% of the Avalanche wins this season came in the first week of their season. As evidenced by their league worse -65 goal differential they aren't just losing games, but they are really losing games. The next closest team is Arizona at -45 and then Dallas at -24. The Avs have actually won 2 games in a row, making them 2-7-1 in their last ten games. Yes, they were 0-7-1 before these two wins.
Somehow the Avalanche still have a coach, and the just outside of the playoffs Bruins don't. What a world we live in.

The whole team could honestly be in, as the Avalanche have less than 500k in cap space. There is Blake Comeau, who the Avalanche pay 2.4 million. The Penguins paid Comeau 700,000 two years ago to play for them, in case you were curious. Signings like that kill a team. As do big contracts like this:
ERIK JOHNSON

28 years old, signed until he is 35.

These aren't terrible numbers for a defender, especially a defensive first defender, but they aren't worth a 7 year 6 million dollar contract either. It is signings like this that have me worried that a certain Justin Schultz is going to be out of Rutherford's price range if he gets to taste the free agency beaver water.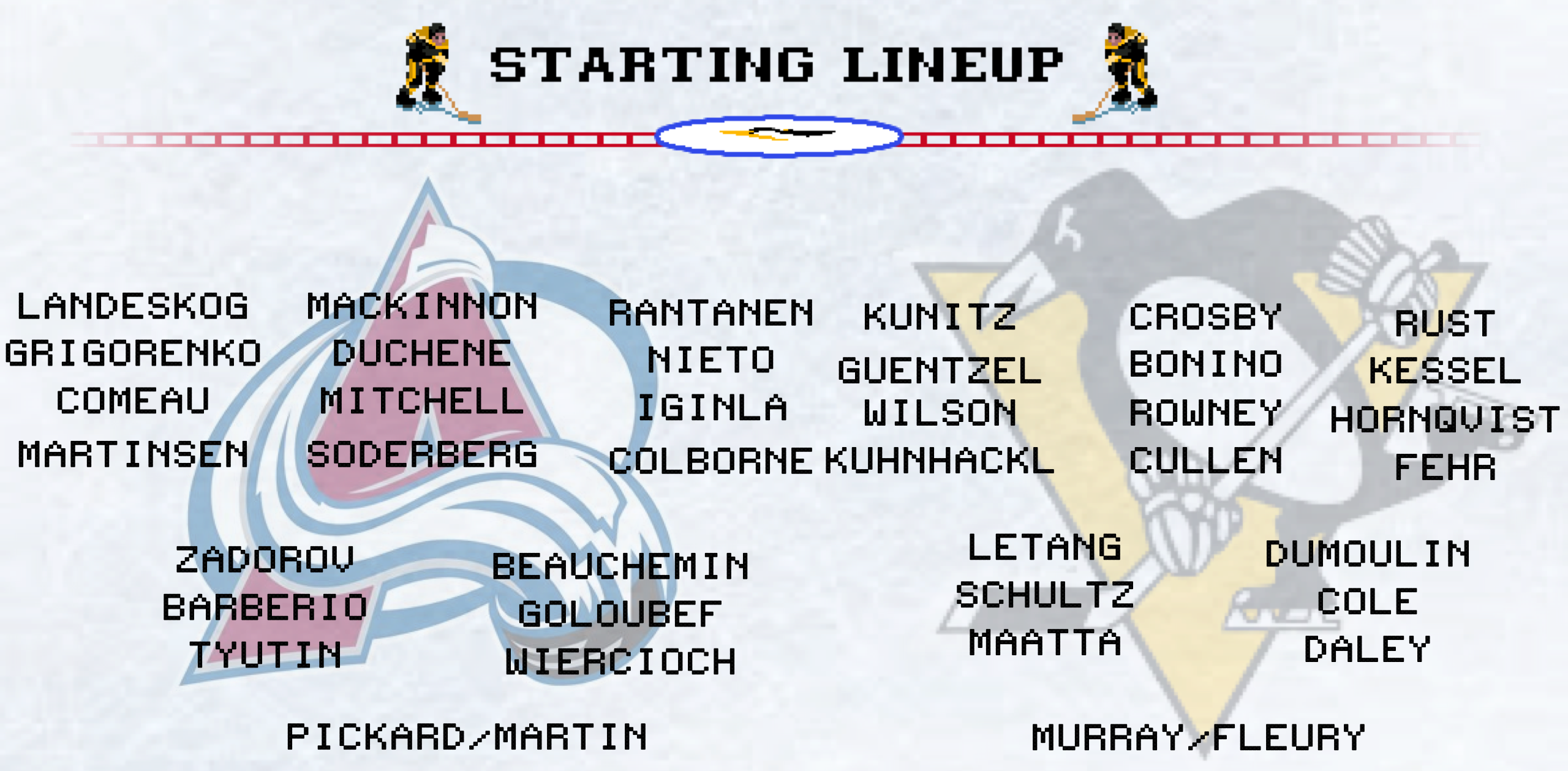 Poor Iginla, playing on the third line of the worst team in the NHL. I would push for a trade, but his 5.33 million dollar salary is completely improbable unless the Avalanche retain 5 million of it. But if there was a way…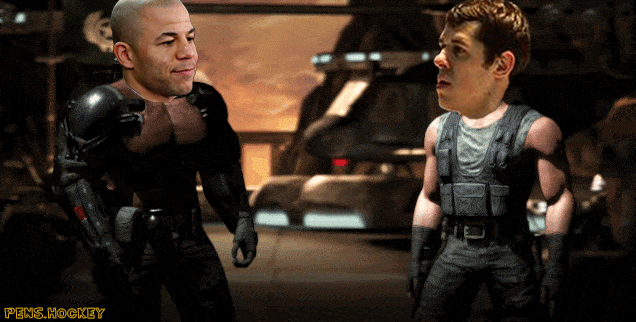 Fucking Goloubef, sounds like a Nordic sex act. The Avalanche announced last night that they will be using Pickard in net tonight against the Pens.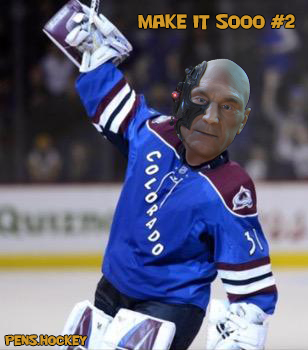 The Penguins are still without all of their forwards. Agent 101 made the trip with the team, but it is allegedly just for the pot. Carl Hagelin did not make the trip because he still can't see straight. Scott Wilson seems good to go after missing some time against Calgary, so I guess that is a plus? Also, we have these boys together again:
I would expect to see Murray in net tonight. #Crosby1kwatch is at 998, and it would be too easy for him to reach 1,006 tonight so he will probably just take it easy. It has to be incredibly hard for the team to get excited to play the Avalanche, and in the other locker room the Avalanche are going to be ready to play the defending champs. If the Penguins come out sloppy they can easily fall behind early and then not have the will to get back into the game. If the Avalanche are leading by more than 1 at any point in the second period we will be lucky to get overtime out of the team. Not because Colorado is good, but because the Penguins will literally enter "I don't give a fuck" mode and skate until it is over. After a below average performance against Calgary and one game with these line combinations under their belt, I expect Sullivan and the crew to be ready to roll into the Pepsi Sucks Center and dick slap the Avalanche back to Quebec.
LET'S GO PENS

WHALECUM to the 5th round of the HawkeyPornPollPlayoff
…GAMES 41 through 50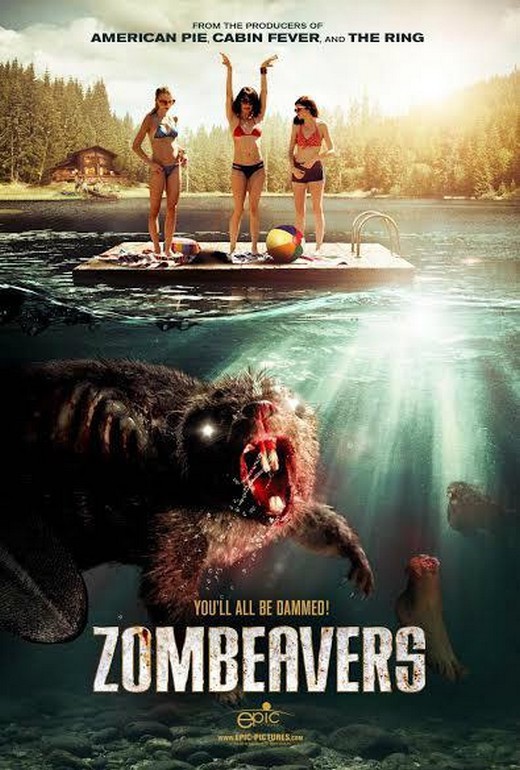 *YOUUGE SHOUTOUT TO PPYM FOR FINDING THIS "KLASSIK" POSTER
Just when you thought it was safe to go back into the BEAVERWATER... Pik-a-Porn
Game 49) "He beats his man off the wall, tries to open up his legs; but he just couldn't go down on him." -- Errey (32%, 9 Votes)
Game 48) "I love this guy's spunk." -- Errey (29%, 8 Votes)
Game 46) "You can feel from here the pleasure they have playing with each other." -- Errey (14%, 4 Votes)
Game 42) "That thing's rock hard down there." -- Ken Daniels (11%, 3 Votes)
Game 50) "If I gave it to somebody, I gave it to them in a good position." -- Larry Murphy (7%, 2 Votes)
Game 47) "Which way do you like it, Kenny?" -- Boucher (4%, 1 Votes)
Game 41) "That box is very tight." -- Errey (4%, 1 Votes)
Game 45) "You could just see it come out of the hole." -- Errey (0%, 0 Votes)
Game 44) "Here's the tip that goes right into the face of Petri." -- Steigy (0%, 0 Votes)
Game 43) "That guy's been rock solid on the backend." -- PeeAir (0%, 0 Votes)
Total Voters: 28

Loading ...
Games 1-10 champion: Game 4: "Taste it, you just taste it. You don't sit there and guzzle it, you just taste it. Okay?" "I think at the end of the night there will be some guzzling" — Errey
Games 11-20 champion: Game 16: "They are talking about bad stuff, nasty stuff. Stuff that I think Doc likes to see from time to time" — McGuire "Yes, depending on the circumstances" — Emerick
Games 21-30 champion: Game 28: "Feels good when it's goin in…you want to ride it as long as you can." — Crosby 
Games 31-40 champion: Game 38: "Crosby just whacked off with his left hand." — Errey
DO IT!
(in the snow)