The Penguins went in to the Pepsi Center last night and played a sloppy game of hockey. Luckily for the Penguins the Avalanche are horrible when at their best, so the game wasn't much of a test. Colorado is really bad. I mean, I know their record speaks for itself, but you really don't know how bad a team is until you see them play. Well we saw them play a subpar Penguins team and it wasn't pretty. Also, Sidney Crosby is never going to record another point in the NHL because of all of the hype surrounding his 1000th point. Look, it's a fantastic milestone, but he isn't breaking any record or anything so let's just chill a bit. The excitement is only because ROOT and the Pens Twitter have some "badass" graphic they've been waiting all year to drop.
As stated above, the Penguins were sloppy in the first. Bob Grove even thought it was the sloppiest period of the season. The sloppiness against a NHL team would've resulted in a deficit on the scoreboard, but since the Pens were playing a beer league team they came out of the period with a lead thanks to Phil.
PHIL KESSEL (18) Assisted by CULLEN (11) @ 4:01
The first Dad to smile a little bigger tonight: Phil Kessel Sr. pic.twitter.com/wdDO8qSI6t

— Pittsburgh Penguins (@penguins) February 10, 2017
Cullen and Kessel on a two on one isn't something you see everyday. Of course, a 40 year old being able to stick with Kessel on a 2 on 1 also isn't something you see everyday. As soon as Pickard failed to save this one it was obvious this wouldn't be a Vezina Back-up goalie performance.

The Avalanche collectively looked like someone shot their mothers in the locker room during the intermission and somehow lowered their subpar level of play. The Penguins took control of the game, and then during a power play they put the game away.
PATRIC HORNQVIST (16) Assisted by KESSEL (34) & SCHULTZ (29) @ 3:50 PPG
Sound the HORNqvist. pic.twitter.com/32FgCrTJsW

— Pittsburgh Penguins (@penguins) February 10, 2017
Classic Hornqvist right here. In tight, short side, good night.
PATRIC HORNQVIST (17) Assisted by SCHULTZ (30) @ 18:38
Hornqvist goal, take 2. pic.twitter.com/L5DMJV9ZtC

— Pittsburgh Penguins (@penguins) February 10, 2017
I wish I had time to look at all of Hornqvist's goals from the season, my suspicion is that if you add up the distances of his shots he has scored on it is less than 100 feet.How solid is Hornqvist man, 17 goals well on to another 20 goal season.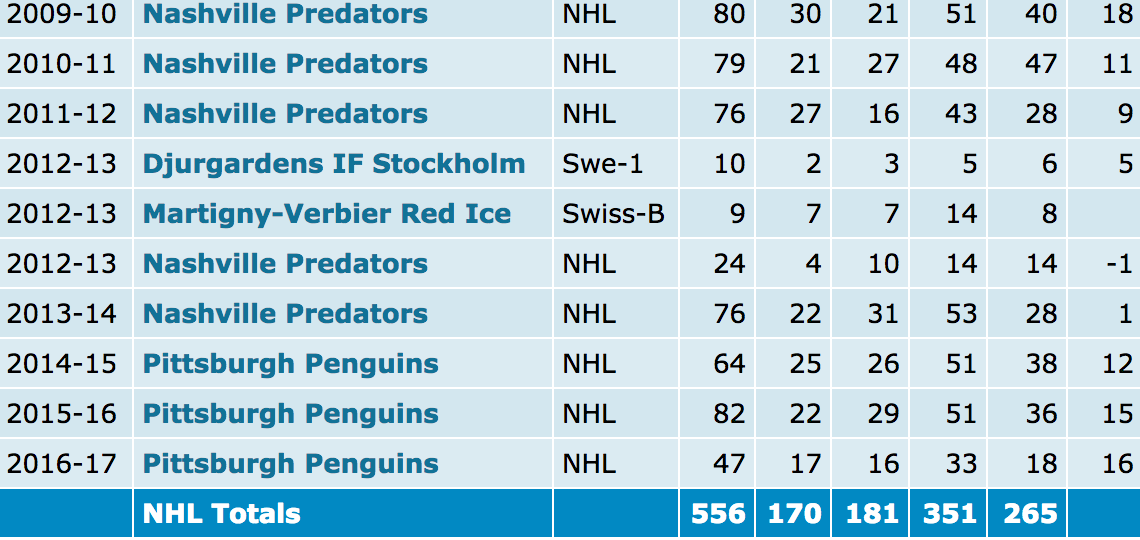 You know what you're getting every single year from Hornqvist. Hell, you know what you're getting every single shift with Hornqvist. Also on this goal, Justin Schultz with his 30th fucking assist. Hot damn.

Pretty good company you're keeping there Justin. Enjoy that third round pick Edmonton.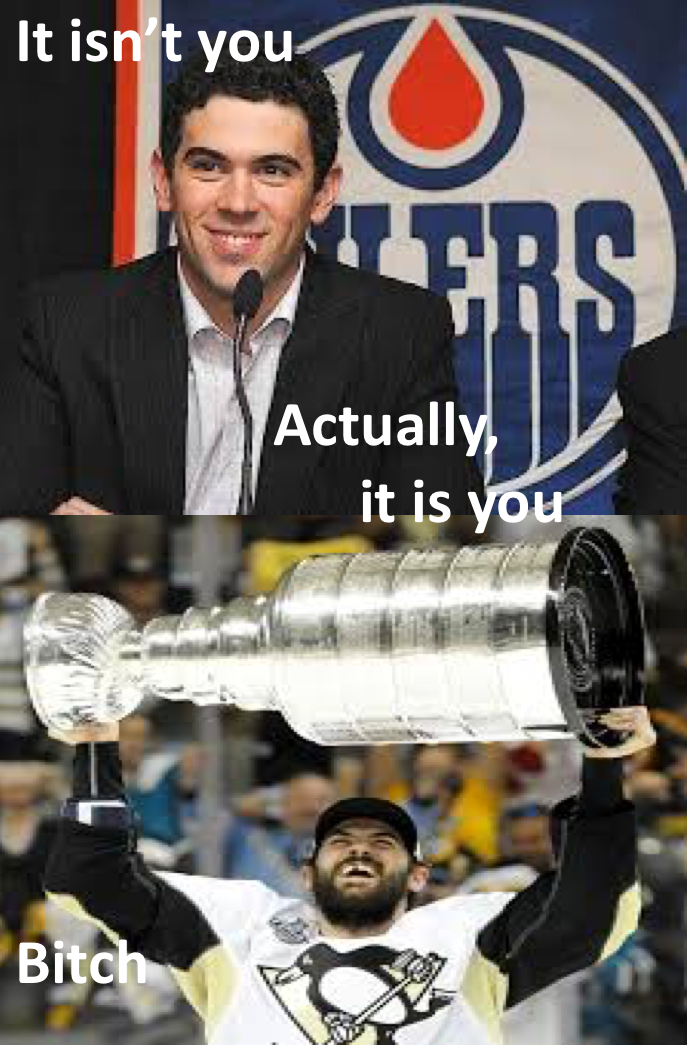 The third period didn't really need to be played. Most of you probably went to sleep, hell the Avalanche did. At some point Landeskog scored on the powerplay because Jesus must share the wealth of goal scoring. Time clicked down, the audience got rowdy because they were all recently converted Penguins fans and for some reason Colorado pulled their goalie.
CHRIS KUNITZ (8) Assisted by CULLEN (12) @ 19:23 EN
3rd goal in 5 games for Kunitz. Not the toughest of empty netters but then again, it is Kunitz.
Kunitz makes it 4-1 #Pens with a ENG pic.twitter.com/ALLYxMW4ep

— Pens Den (@PensDen) February 10, 2017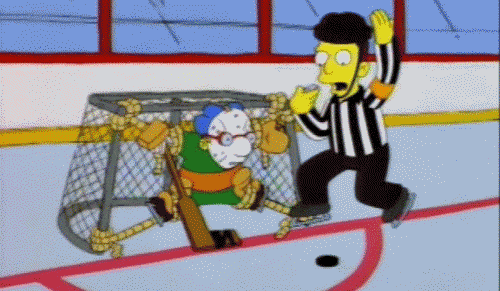 Sullivan: "I don't think it was one of our better games as of late… We can't play a loose game like that and expect to win consistently."

— Pittsburgh Penguins (@penguins) February 10, 2017
True, except against the Avs you can.
THOUGHTS:
Best possible time for the Penguins to half ass a game, because they knew they could get away with it
Crosby is not going to score again I tell you
Not going to look too much into this game, the Penguins got 2 points in a game they should of and that's that
The 1-UP Mario Bros sound effect when a player comes out of the penalty box is the shit
Sorry for the delay in posting, busy morning

WINTER CAME…HARD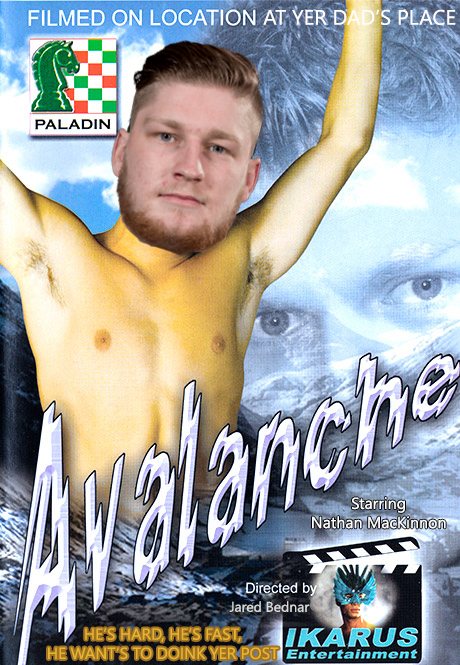 No Pepsi, Coke! You wan cheesburghy? ...Pik-a-Porn
5) "He's a thick guy. Looking at him in the locker room, Steigy." -- Errey (45%, 10 Votes)
4) "He looked down at his pants and thought...'I thought I had that covered'." -- Michael Haynes (32%, 7 Votes)
2) "Michael, this is so tight right now." -- Peter McNab (14%, 3 Votes)
6) "Yeah, he was tight" - Errey (5%, 1 Votes)
7) "Crosby feels it, goes down." -- Errey (5%, 1 Votes)
1) "There's no question they come at you a lot of different ways." -- Jared Bednar (0%, 0 Votes)
3) "He's been hittin everything he can find." -- Michael Haynes (0%, 0 Votes)
8) "Hornquvist, never to be denied, bangs one home." -- Errey (0%, 0 Votes)
9) "Phil Kessel finds the hole, the 5 hole." -- Peter McNab (0%, 0 Votes)
Total Voters: 22

Loading ...