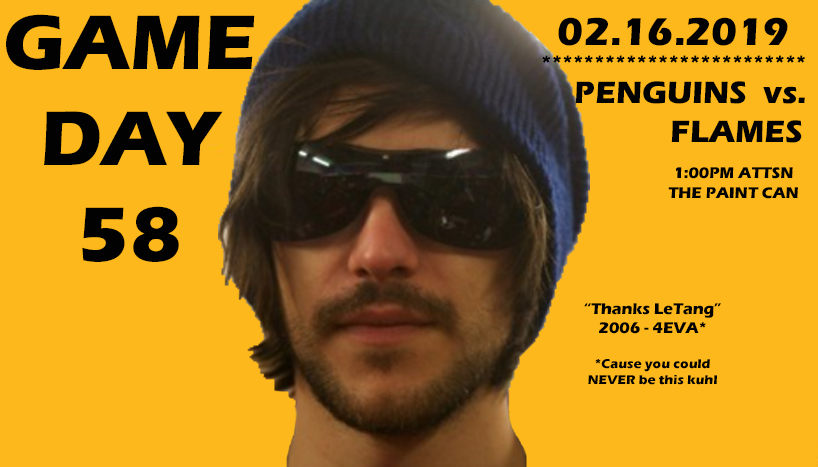 So we're currently on a two game win streak…we're hot too! 2nd game of the current 3 game home stand and we draw the 3rd place team in the NHL. Calgary is currently leading the Pacific Division with an impressive 34-16-7 record and 75 points however the SJ Sharks are smelling blood in the water in 2nd place in the same division at 34-17-7 and 75 points as well. So, bottom line, Calgary needs this game if they want to hold the division lead.

The Pens are currently hanging on to the final WC slot in the East tied with Comeblowus at 67 points, however Comeblowus has a game in hand. Comeblowus also have their diks in hand, but that storyline is for another day. So, bottom line for us is WE NEED THIS GAME TOO!
We get to see an old friend on Saturday…but also some real buttheads.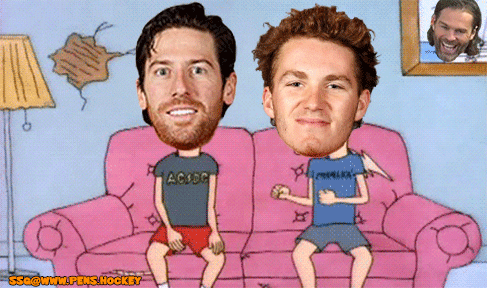 We get back one of our own today…who's also been a lil buttheaded lately.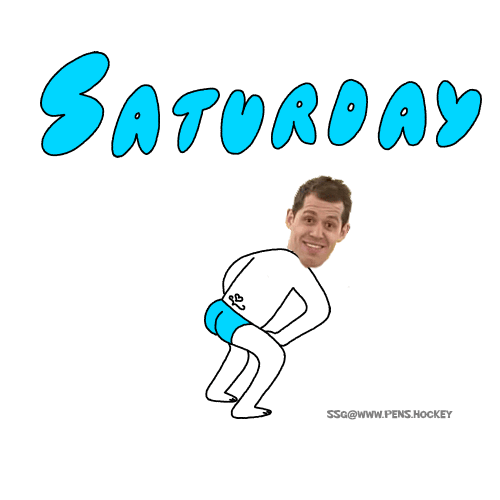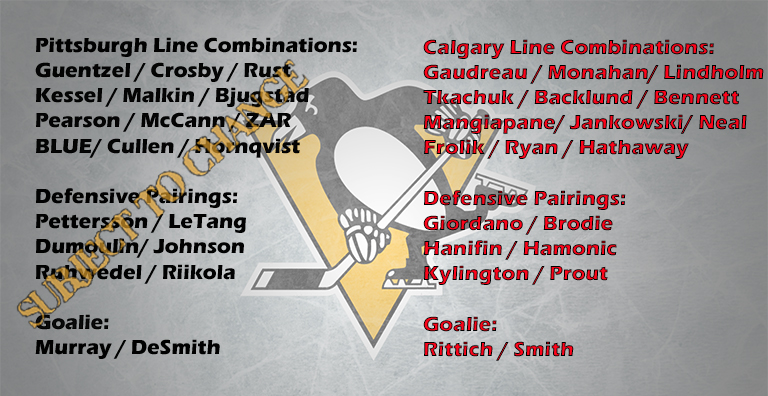 If yer goin to the game today, they're gonna give ya one of these as today's promotioal give away. Wooooo…art! ( I guess ; )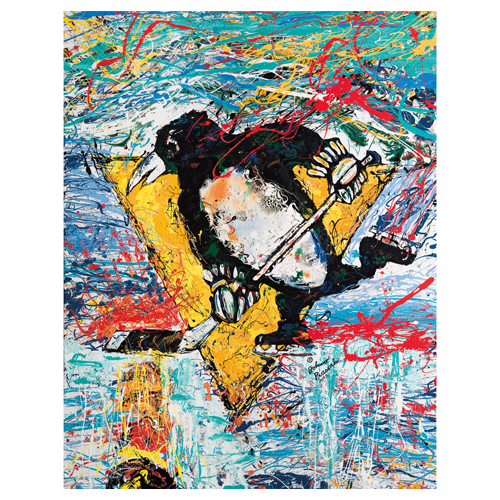 LET'S DO THIS THING AGAIN TODAY, EH!