The Penguins play their last home game of the month today when they welcome the Buffalo Sabres to The Paint Can at 1:00. The Pens immediately travel to DC for a Metro showdown with the Capitals tomorrow with puck drop 23 hours after the start of today's game. After Washington, the Pens head out west for a three-game in four days California trip to close out February. Getting ahead of ourselves a bit, first, they take on Buffalo today while trying to work out the defensive kinks that resulted in a piss poor showing in Toronto Thursday.
Since Brian Dumoulin left the lineup the Penguins have been scraping by with heroic offensive efforts from Crosby, Malkin and Rust. In those same games the defense has slipped as their expected goals against continues creeping up. They were able to hold on, as shown in the chart below until Marino went out and Shultz came in at which point, the expected goal share dropped.
The game against Toronto was the a perfect culmination of the chart above meeting no offensive production. Fortunately, the Penguins had a day off and now the Sabres to work out anything Sullivan and crew attempted to fix. Of course, the first fix would be removing Kris Letang's current partner.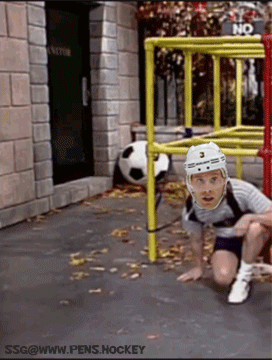 Dominik Kahun is listed as a game-time decision, and since the game is in like 3 hours I'm not waiting to update the graphic. The Sabres have a solid offensive lineup, an awful defense, and a who's who in goal with below average coaching. Topping it off they have a GM who, despite what Pens fans think was not the secret to GMJRs success. The cherry on top of that is the overbearing owners who demand certain returns for big trades, strapping the GMs hands and capping the potential growth of the team. The result is high draft picks, some start power, and no playoff berths.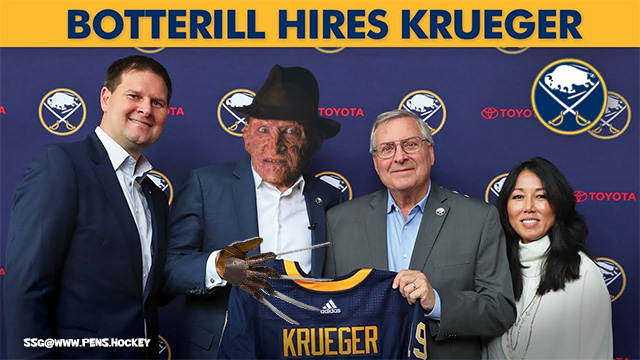 All of that being said, if the Penguins defensive situation looks the same as it did in Toronto Buffalo has enough skilled forwards to make this another multi-goal loss.
The Pens are tied with the Caps for first in the Metro, though the Pens have a game in hand and are therefore technically in first. Both teams play today before facing off head-to-head tomorrow. The Caps hold the regulation wins tie-breaker. Washington plays New Jersey today at 1 on NHLN. Either team could be looking ahead to tomorrow and walk into a trap today. Fortunately, the Penguins sucked Thursday night and are probably walking bow-legged after getting reamed the last 48 hours by Sullivan so they should be ready to go.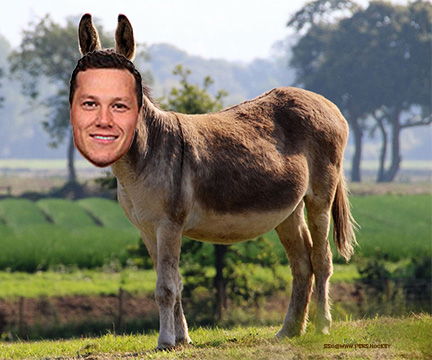 Sullivan has been alternating goalies, but today gives a different challenge. Matt Murray was instrumental in the last Capitals matchup so it wouldn't surprise me if Jarry starts today. However, maybe Sullivan wants to give Jarry a look at the Caps? Maybe we care about this more than Sullivan does. Regardless of who is in goal, all eyes will be on the defense today.
It's Saturday, you probably have a "honey-do" list but last I checked it doesn't have any times associated with it. How about we make it a "honey-do starting at 4 PM" list. Maybe today calls for a smoothie and a nice BLT for brunch. Considering tomorrow will be a heavy alcohol game, maybe only a beer or two today? Hell, you've earned it big guy, have a beer or three today and tomorrow. Let's have some fun and watch some hockey.