The Penguins wrapped up their February home games yesterday with an afternoon tilt against Buffalo. It was not the most thrilling effort by the boys in black and gold. Dominik Kahun was a late scratch thanks to a bruised muscle, Jusso Riikola was scratched thanks to a pisspoor effort in Toronto. With those two scratched the lineup looked a lot like this:

Sticks down, pucks down we're underway and it's 1-0 Buffalo. Girgenson's scores 14 seconds into the game.
Malkin fanned on a wrap around, Pettersson gets beat to the puck, neither Hornqvist nor Rust drop down to cover for Malkin. Some blame Malkin for the turnover, others see a complete team lack of effort.
The Penguins were able to remove their heads from their asses without surgery and play 5v5 hockey for 6 minutes, though it did look uninspired. Six minutes in the Pens have the puck and start a breakout, Johnson surveys the scene and decides to pass it to partner Letang at the blueline. Letang attempted a touch pass to Crosby that was picked off by Reinhart and behind Jarry to make it 2-0.
Just another example of poor execution. This was Jack Johnson's view on the breakout. 
99% of people are making this pass up the left sideboards to the open man. Johnson is the 1%. A horrible attempt at a short pass by Letang. Do you know how hard you have to try to catch Sidney Crosby off-guard? About three minutes later Malkin would get called for slashing and the Sabres would make it 3-0 on a powerplay goal by Eichel. There aren't any gifs for this goal, which is a blessing for you. Here is a still of Chad Ruhwedel perfectly defending a man below the goalline while Jack Eichel sits wide open though.
You don't score three goals against a division leading team in a period without significant system breakdowns. The Penguins looked like you at work on a Monday, going through the motions but actually not there.
The Pens would get a powerplay late but would not convert.

After watching his team get outscored 7-0 in three periods to the Maple Leafs and Sabres one can only imagine what Mike Sullivan said in the locker room. Whatever it was, the team heard the words but not the message. The second period appeared to be more evenly played but that is mainly because the Sabres took their foot off the gas. The usually opportunistic Penguins were not ready to strike. 11 minutes into the frame Evgeni Malkin broke the shutout thanks to a nice individual effort.
EVGENI MALKIN (19) @ 11:10
Great hands by Geno to move around the diving player and stick. I think it is very fitting that this goal was unassisted, sums up the way the team played the whole game.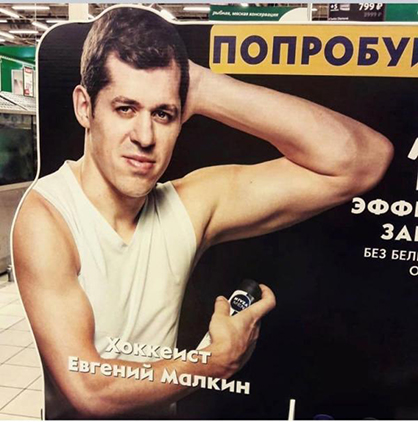 The Pens would not use Malkin's goal as a momentum builder. The Sabres would continue happily skating around with the lead. The period would end 3-1. 

A two-goal deficit against a mediocre team isn't something out of reach against the Penguins this year. It is out of reach for whatever collection of bodies were wearing the Penguin on their chest yesterday afternoon. Five minutes in Jeff Skinner scored his first goal in like 30 games to recapture the 3-goal lead. The play was Johannsson and Skinner against Letang and Lafferty. 
The Penguin player falling down at the beginning of the gif is Jack Johnson. Kris Letang had to cover the left side because Johnson stumbled after attempting to make a hit at the opposing blue line, Lafferty covered Letangs spot and Jeff Skinner beat him to the goal. I've probably already put more work into this recap than the Pens put into the game, and most of you probably aren't reading this, but if you are please allow me to bore you one more time with a screenshot. 
The Sabres just took this puck behind their net to start their breakout. Kris Letang is positioned on the red line, where a defender should be. Jack Johnson has engaged with a puck carrier in the neutral zone in an area that is generally a defender's no-man zone. You can see the wide-open drop pass the Sabres used following the Johnson hit. This isn't ES Sports where you just hit everyone and you aren't playing some throwaway game up in Rochester. This is the NHL, and over-committing like this will always lead to scoring opportunities.  
By the time I took a breath from that rant the Sabres made it 5-1 on a powerplay goal. Buffalo's PR team was so overcome with the number of goals scored that they couldn't even Tweet a highlight of the goal. Just imagine the last time you stepped in dog shit, that's what it looked like.
Shortly after everyone in Pittsburgh had to return a meatball Evgeni Malkin decided it would be a great time to get his 20th of the year.
EVGENI MALKIN (20) Assisted by Hornqvist (14) @ 17:57
The Penguins would not score again in the remaining minutes and the buzzer would sound.
GAMEOVER
THOUGHTS
You could say the team was looking forward to the Capitals game on Sunday and overlooked this team. It would be easier to sell me on that if the Toronto game didn't happen
Neither Tristan Jarry nor Matt Murray are putting up huge numbers with that type of defense
Just trade Jusso Riikola at this point
Unfortunately for Jarry the Sabres only put 26 shots on net, in a game where he kept the team in it he still comes out with a miserable .808 save percentage.
Some people are asking for some big trade deadline deals. I think a lot of you forget that GMJR is getting ready to add a top pairing defender in Brian Dumoulin, a second pairing defender in John Marino, and a third line center in Nick Bjugstad to his roster for free. The team has lost a step in the absence of Dumoulin and Marino. They aren't suddenly in need of a roster shakeup. Give your balls a tug and get ready to watch the Caps game in 4 hours.
GAMEDAY 61
So after that lackluster effort, the Penguins lace them up in DC for a fierce battle of meh. The Capitals have been falling faster than Mayor Pete in the last three weeks. The Penguins have forgotten their system in the last two games. Neither team is playing defense at the moment. This matchup today could end up being odd man break after odd man break. Thanks to a goal with 90 seconds to go yesterday, the Capitals failed to pick up a point against the Devils and the two teams remain with 80 points. While we've been worrying about taking first in the Metro and whether Ovechkin would reach 700 goals (he did) before today's game, the Flyers have decided winning is better than losing. A week ago the Pens and Caps had a 5 point lead over the division, though they both have games in hand to the Flyers, as of now that lead has shrunk:
Of those teams, a first-round matchup with the Flyers would be the most preferred. You can see that the Caps hold the regulation win tie-breaker advantage over the Pens by 2 games. A regulation win today for Pittsburgh would go a long way in helping build their division lead as they would still have a game in hand, but also get them closer to owning the tie-breaker. On the other hand, a regulation win for Washington gives them a three game lead in the tie-breaker category that would be tough to make up with just 20 games to go.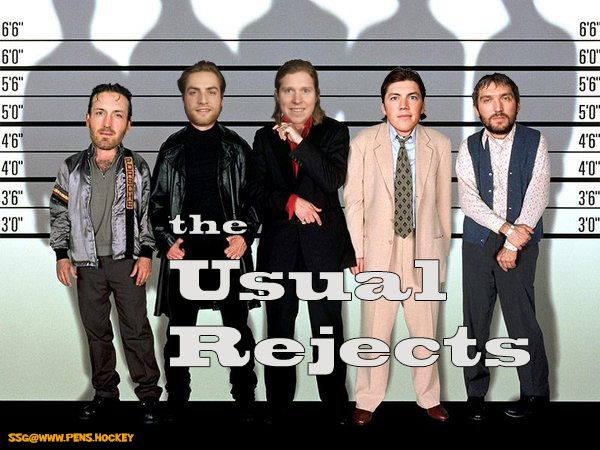 It will be Holtby vs Murray today. Murray has been trending upwards with his last start victimized by poor defense. Holtby has been pretty horrid all year, he enters this game with a 3.14 GAA and a .896 save percentage. Murray comes in with a 2.80 GAA and a .903 save percentage.
The game is at noon on NBC. Drink some coffee. Do whatever routine you have to do to ensure a victory. The last two games were against two teams that will be watching the playoffs. The Leafs lost to a Zamboni driver last night. Out of sight, out of mind. All that matters now is taking a four-point game form the Capitals.