The Penguins kick off their west coast trip tonight with a game against the Kings in the house that Kobe built. Following the trade deadline the Penguins have finalized their roster for their push toward a 6th Stanley Cup. All indications are that newcomers Patrick Marleau, Evan Rodrigues, and Conor Sheary will all play tonight as Jared McCann appears to be joining the long list of injuries.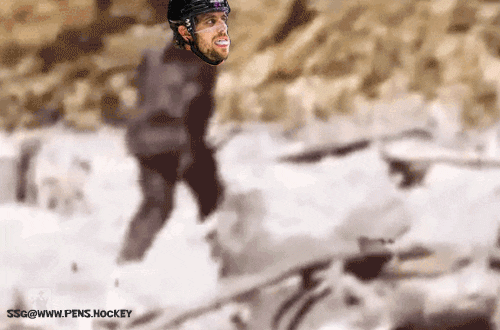 I normally spend this time talking about the other team but the Kings suck this year and aren't worth my time. Instead, I want to talk about something else. The trade deadline is over. The team is set. Over the last few years "covering" this team on two different blogs I've been fortunate enough to meet a lot of really cool people whether that is in real life or just virtually in our comments below (drop in and say hi you lingerer). I've also had to deal with the dumbest of people, I'm talking "Angello can easily replace Malkin" dumb. Sometimes I get so wrapped up in trying to prove the Penguins are actually a good team that I lose touch of what the sport is. It's just that. It's a sport, and it is without a doubt the best damn sport on this planet.
The trade deadline has passed, the Penguins have made their moves. The three-time Stanley Cup winning general manager has selected his pieces for his two-time Stanley Cup winning coach who coaches a team captained by a three-time Stanley Cup winning captain who plays for a team owned by their 5-time Stanley Cup winning owner. This team is built with people who know a hell of a lot more about winning the coveted chalice than any of us do. It's with this knowledge that for the rest of the year, I'm remembering that I'm a fan first. It's not my job to bash players, because they are wearing the crest that I shell out money to support. Jack Johnson is a Pittsburgh Penguin. Justin Schultz is a Pittsburgh Penguin. Matt Murray and Tristan Jarry? Yep, they are too.
It is go time baby. The team is set and they have one goal. As fans, we too have one goal. I don't care which goaltender starts because they are both wearing a skating Penguin on their chest. Jack Johnson is a Pittsburgh Penguin. The trade deadline is over. It's stupid to continue complaining about him while also hoping to see his name engraved in silver in 4 months. Please direct all team personnel complaints to our inbox, we will be checking it in July. For the next four months this is our team. These are the men we cheer for. This is the group that we are tying number 6 to. This is one hell of a hockey team from top to bottom. We are in for one hell of a ride, and it's going to be focused on fun from my end. It's with all of my medical training that I can positively confirm one thing about the Penguins future, Sidney Crosby and Evgeni Malkin aren't getting younger. Let's have some fun. Let's quit bitching so much. Let's remember what we come to this site for every day. Let's continue being spoiled brats watching a team with future hall-of-famers. Let's continue not giving a fuck about the rest of the league. We are fans of the Pittsburgh Penguins. Let's have some fun watching this team leave it all out there as they push for number six.
Ranting aside, all of the new players are expected to play tonight. In even better news Brian Dumoulin and Damn! Marino practiced yesterday. Jared McCann did not practice and Lafferty was recalled. The lines in the graphic are the lines the team used in practice yesterday. Most likely Jarry in net and I guess Quick for the Kings?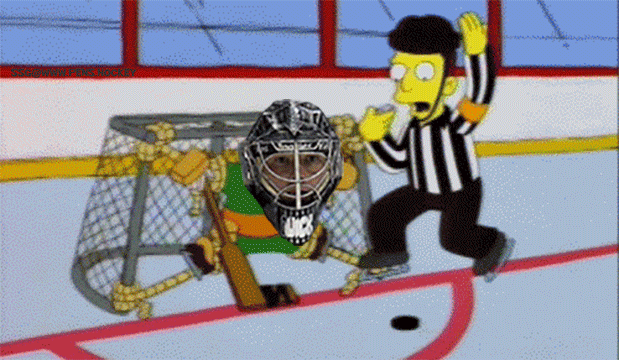 Prokhorkin is my new favorite name in the league. The Kings are in rebuild mode, but today I learned that Jeff Carter is still a thing. He is listed as day-to-day on dailyfaceoff, which is weird because I thought he retired 5 years ago. Other than Martin Frk, a blog favorite, the only name I know is Doughty.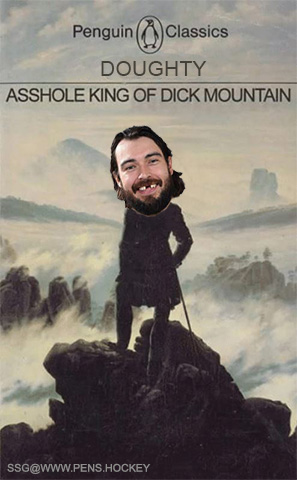 There are no off nights in the NHL, even if the team is made up of a bunch of people you don't know. These young Kings will want to take a stab at knocking the Penguins down a peg. Let's not forget the Penguins are coming in on a three game losing skid. With a bunch of new guys in the lineup and a new sense of life you have to think the boys are ready to go. It's a 10:30 PM game and it's on NBCSN. Let's fucking go.