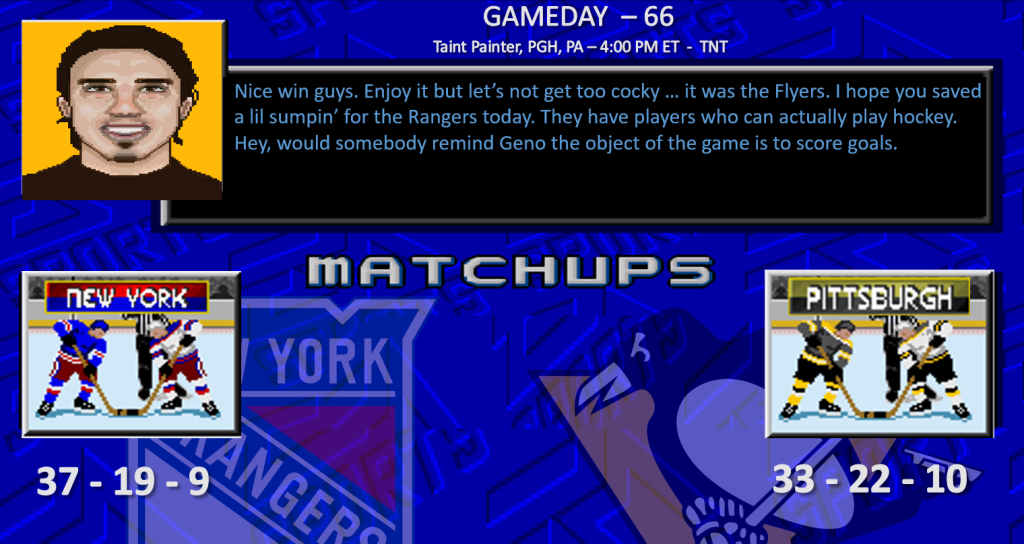 The Pens won a game they desperately needed yesterday. They need to do it again today. The only obstacle is a New York Ranger team loaded with goal scorers, tough defensemen, a world class goalie and a better record on the road than they have playing at home. Sigh…..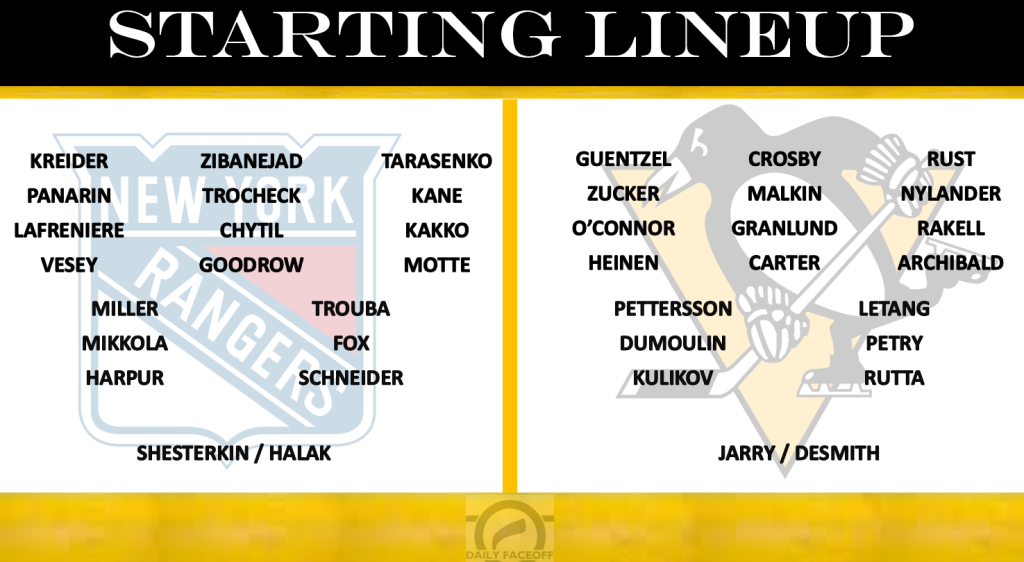 All that being said, Adam Graves is still a dirty rotten prick and
WE'RE SO WINNING THIS GAME!