The #Pens have acquired Ryan Reaves and a 2nd round pick for Oskar Sundqvist and the 31st overall pick. More info: https://t.co/r12JS3BaQ7 pic.twitter.com/s0JAbdZ3Vj

— Pittsburgh Penguins (@penguins) June 24, 2017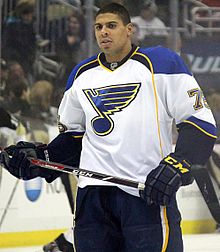 Before diving into this too deeply let's look at what we lost
A 31st Pick
Originally I was pretty upset by this part of the trade in particular, until this morning I went through year-by-year for the past 25 years of drafts or so and realized:
I don't know any of these players, they're nobodies.
The only two exceptions was
Oscar Dansk in 2012, whom I only was a fan of because he was the Erie Otters goalie for a couple years. He dipped his toes in with the CBJ franchise and faltered.
Georges Laraque in 1995. So you're telling me we received Ryan Reaves when we could have had a shot at getting another Laraque? Not to mention the depth in this years draft is questionable. Laraque had 111 Career points while Reaves in his 7th NHL year has 51. I think I'll be able to live with this.
Oskar Sundqvist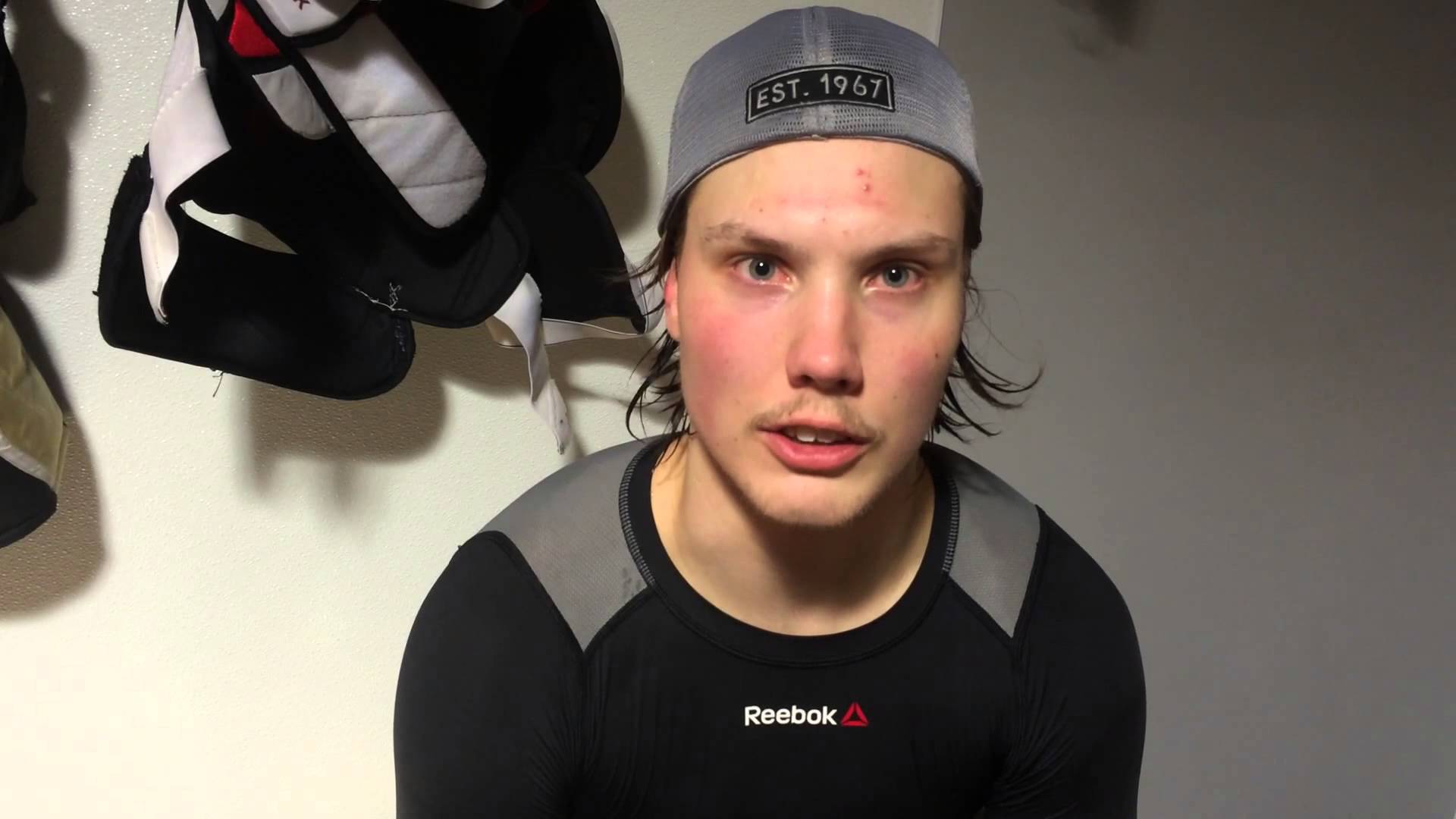 Oskar Sundqvist, the fan favorite but no one really knows why.

Oskar had a stellar year this past season in WBS, though the season prior wasn't really telling.

When he was called up to Pittsburgh he was a -4 this year (I know, +/- isn't a great way to measure performance) and net 0 points. While last year he had a bit better 4 points.
I was under the impression that Sundqvist is 14 years old, but he's actually 23, I would think that if he were to be developed to play in the Penguins organization that it would have panned out by now, but it hasn't Personally, I'm ranking him with Plotnikov, in someone who would have been nice to see develop well with us but wasn't going to happen.
So we lost a potential Laraque and a potential Plotnikov (I might be being too harsh, sue me) for….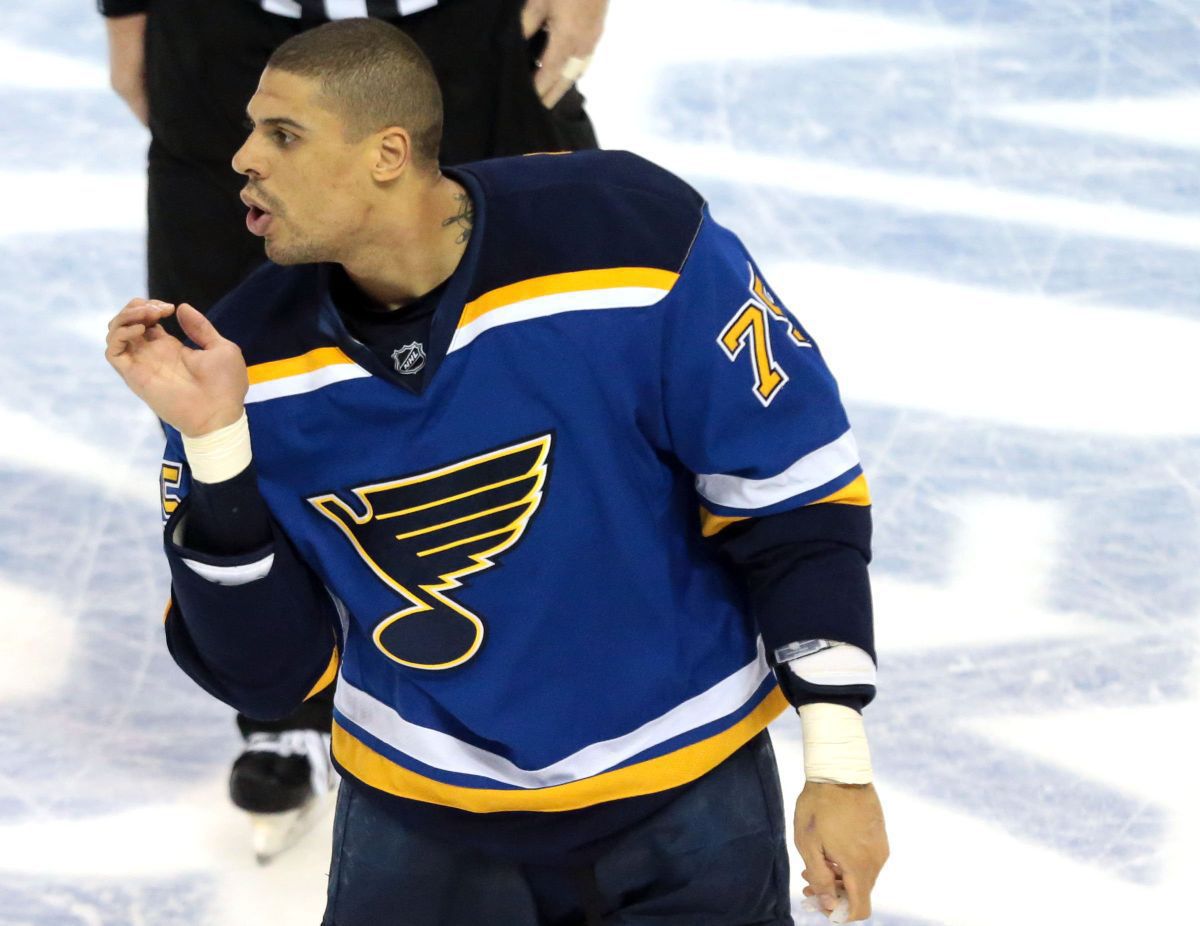 There's some weird storyline here, in that St Louis fans were shitting on their team for protecting Reaves over Perron. Perron was butt for the Penguins but has been tearing it up for STL.

Which means that before the draft, GMJR told STL that he wanted Reaves, of all players, so STL protected him. This was a calculated move, which is bizarre.

Do we need another Tom Sestito?
Well…

This is true. He's not Sestito. He puts up, usually, double Sestito's numbers. Which doesn't mean much when Sestitos numbers are 4 PTs a year.
I'm very skeptical about this trade. I love watching enforcers but I can't think of a time in recent memory where we've had an enforcer help us win cup runs. (Tanner. Glass. Was. on. Sidney. Crosby's. Line.)
Shortly after the Blues released who they were protecting, a STL blog posted about why it's important to have Reaves on your team over Perron. It's mostly a hit-piece on Perron, but it's still a short and good read.
Here's a great video PPYM found of Reaves fighting everyone who ever played hockey
A storyline I find more entertaining is…
Canes fans are telling us to expect more/worse from GMJR
When you consider what he did to their franchise, I'd be butt-hurt years later, too.

I have no idea what to expect, here. Regardless I don't think this is going to hamper us pulling out a three-peat.
Other Penguins acquisitions today
Here's the #Pens' 186th overall pick, Antti Palojarvi. pic.twitter.com/s5lKzYhdUY

— Pittsburgh Penguins (@penguins) June 24, 2017
Penguins fans, meet @linusolund. pic.twitter.com/rnaJrq42Is

— Pittsburgh Penguins (@penguins) June 24, 2017
Take a look at one of the newest members of the organization, Jan Drozg. pic.twitter.com/P87FhyuG68

— Pittsburgh Penguins (@penguins) June 24, 2017
Get to know Clayton Phillips a little better. #NHLDraft pic.twitter.com/Tc2WCyVUR4

— Pittsburgh Penguins (@penguins) June 24, 2017
Here's a little more information on our first choice in the 2017 #NHLDraft, Zachary Lauzon. pic.twitter.com/d76PFrnKAF

— Pittsburgh Penguins (@penguins) June 24, 2017
Meet William Reilly, the #Pens final draft choice this year. pic.twitter.com/slhREUlDof

— Pittsburgh Penguins (@penguins) June 24, 2017