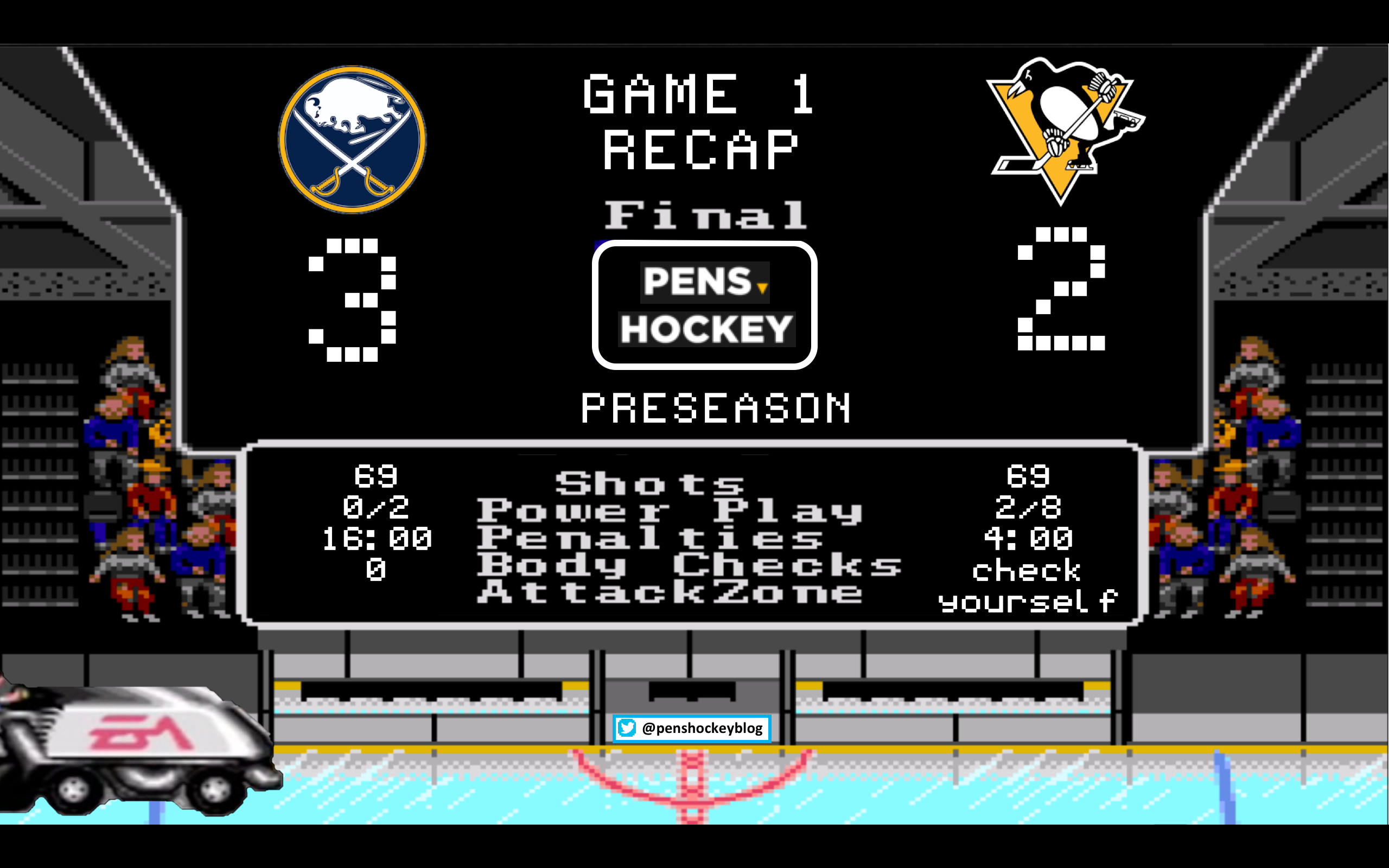 I figured we would try to at least start to get into the swing of things again, especially after I found out nhl.com was already functioning at their normal level: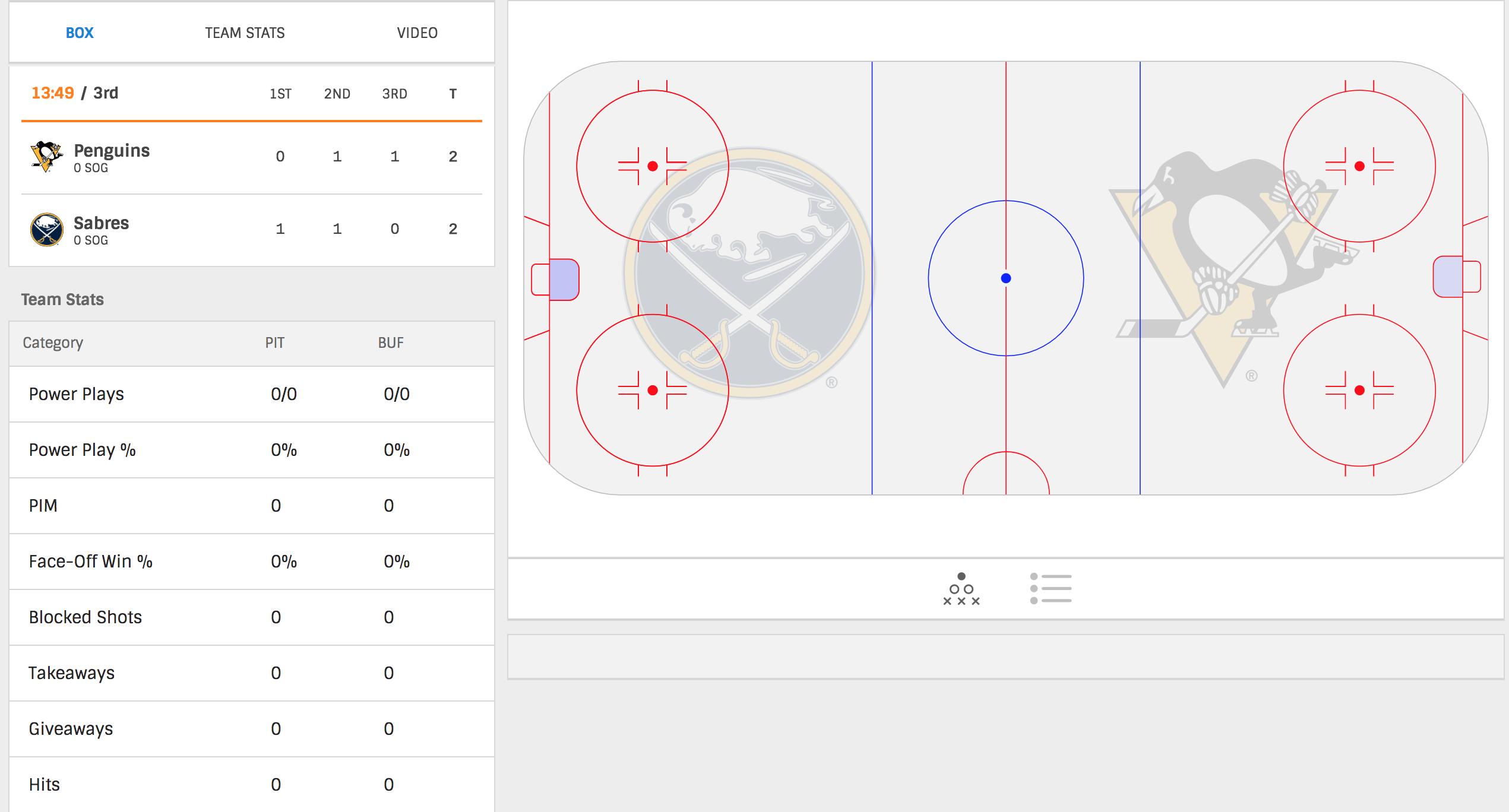 For those of you that don't know the game took place at the Pegula Ice Center Arena, home of the Penn State mens ice hockey team. The game wasn't televised but it was covered by a preseason lineup on 105.7 which was cool but it makes recapping with gifs a little difficult.
The Penguins iced the following lineup:
Hagelin-McKegg-Sprong
ZAR-Blueger-Rust
Di Pauli-McClement-Archibald
Tiffels-Bellerive-Miletic
Maatta-Hunwick
Pouliot-Ruhwedel
Tinordi-Czuczman
Quick Notes:
Czuczman is pronounced "Church-man," which stupid me I guess.
Fred Tiffels sounds like a cartoon character.
Hagelin starting game 1 immediately flagged the "on a tryout for a trade" to most.
Anti Niemi was in net to start for the Penguins, and was welcomed to the team with an onslaught of shots that favored Buffalo 11-1 early.
Jason Pominville apparently left Minnesota this offseason and decided to finish his career in sunny Buffalo, he scored in this period. I assume it looked like this:
The Sabres ended the period up 1-0 and outshooting the Pens 16-9, Niemi kept the team in.

One minute into the period it was the new kid in town Zach Aston-Reese tying the game up with this beauty:
Then Pominville decided he will blow his load early this year and scored again:
Period over, 2-1 Sabres.
As planned Niemi took a seat and DeSmith took the crease. Pretty solid first outing for Niemi considering he had Derrick Pouliot in front of him. 2 goals on 25ish shots not too bad.
On their 7th, yes SEVENTH, powerplay opportunity PTO-man Jay Mcclement scored to tie the game up:
The Penguins then got another powerplay, and after Mike Sullivan watched Derrick Pouliot fail to lead the first 6 powerplays he gave the keys to Olli Maatta. Not a good look for Pouliot, but color me surprised. Maatta got the job done on the Mcclement goal and then by himself, and the Pens took a lead.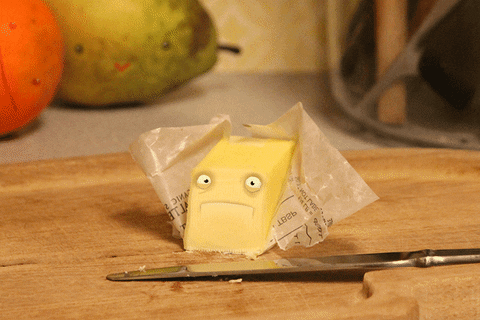 Buffalo would score again with 2 minutes left in regulation.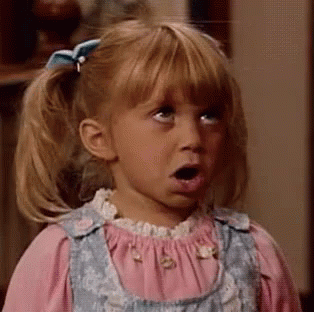 Overtime lasted about as long as a virgin with Jack Eichel ending it in 12 seconds.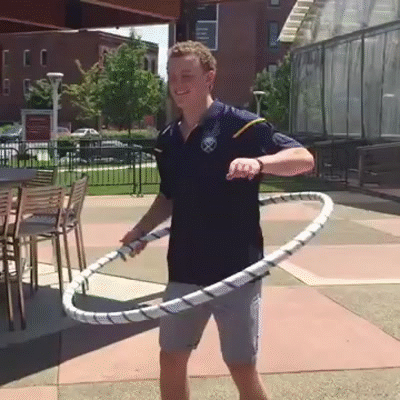 ---
The Ole 29'er gave his list of best looking players fighting for a spot: Ruhwedel, McKegg, Sprong, ZAR. Throughout the game he mentioned multiple times how impressed he was with Greg McKeggmcmuffin.
Bourque also called Derrick Pouliot out for being just average, continuing to say it is unacceptable for a top 10 pick that was given a one-way contract by a team in the offseason to be just average. Can't disagree with that.
The Penguins also play tonight back in Pittsburgh against the Red Wings.
They will use this lineup according to the team site.
Forwards: Garrett Wilson, Scott Wilson, McKeggmcmuffin, Kuhnhackl, Rowney, Jean-Sebastian Dea, Sheary, President Adam Johnson, Dominik Simon, Teddy Blueger, The Jackal, Ryan Reaves.
Who to watch: Adam Johnson and Teddy Blueger have had impressive prospect tournaments and camps. JS Dea has been floating around being NHL ready for a year or so, it would go a long way for him if he completely out works everyone tonight.
Defensemen: Schultz, Dumoulin, Cole, Lukas Bengtsson, Zach Trotman, Chris Summers
Who to watch: Lukas Bengtsson has quickly become the teams top defensive prospect
Goalies: Murray, Jarry (no word yet on how they will be used)
---
Hockey blawg meet up
Current buyers
| | |
| --- | --- |
| Name | QTY |
| Jovi | 1 |
| el_wray | 1 |
| UlfSammySon | 1 |
| raaaandy | 2 |
| ggb | 1 |
| jbot | 2 |
| jagr | 1 |
| Doge | 4 |
| Vlad | 2 |
| Brendan | 2 |
| lauriruu | 1 |
| Rad | 6 |
| PiH | 1 |
| Ungaba | 1 |
| MoonStanley | 1 |
| SSG | 1 |
| TOTAL | 28 |
OK, here's the form
fill this out completely and pay at the end or you can't come! Deadline is end of this week!