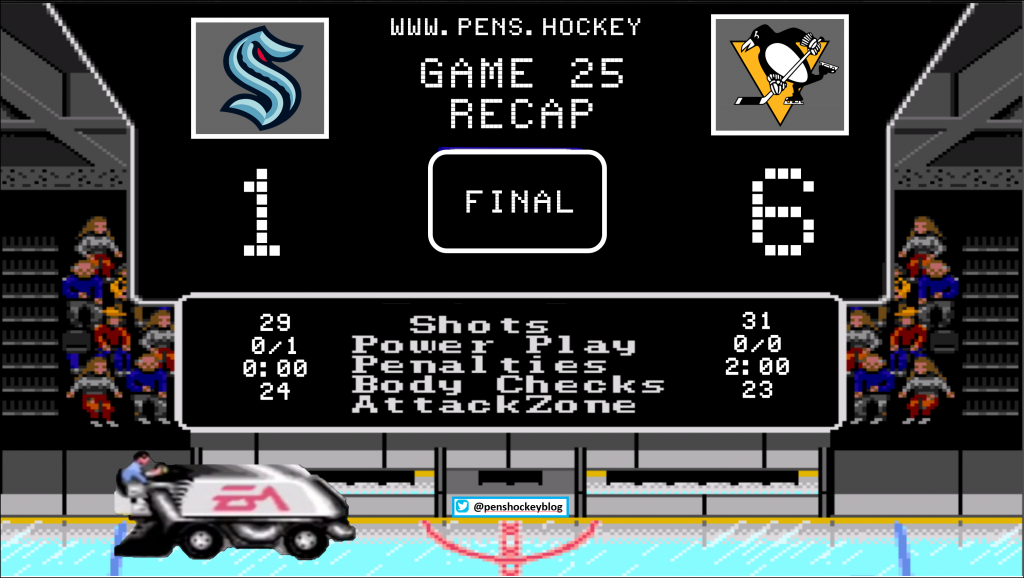 Ah Seattle. The home of over-priced lousy burnt coffee and rain. People tell me I'm not being fair and I agree. I've never been and while it's on my list of places to visit there are so many ahead of it at the rate I'm going I'll die first. And that's OK.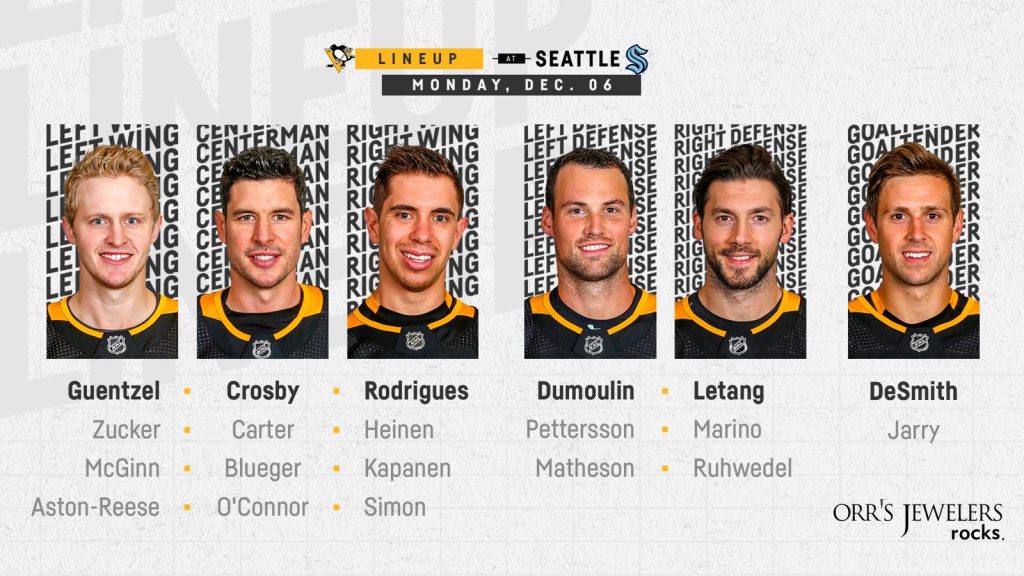 I'm not sure where dailyfaceoff.com is getting their lineups, but it didn't look like that. THAT looks like that, which is better than what was in the gameday. I'm writing this to the two people who pay attention to that sort of thing.
The biggest deal here is that DeSmith got the nod over Jarry and I am on board with it. Why is that, Ungaba, you ask? Let me tell you… Yes, I know there's a 3 day break after this. So does Sully. So does everyone. That means they could easily play Jarry and he'd have plenty of rest. But it's precisely because that break is there that this is so impactful. It's a show of faith from the coach. And also, if he shits the bed, it's easier to justify 86-ing him for Domingue. Win-win.

Sid's line played ice racing for a minute, but then the Carter line would come out flying with Zucker especially looking excited to be alive. BJC said, 'Neat, kid, but I'll take that puck'…
Carter (6) from Heinen (4), Zucker (6) – 1:47 – EV
Gotta love when a goalie forgets that if they use their stick as a ramp it's entirely possible it will travel up said ramp and into the net. Just a total brain fart from Grubby. WE will take it.
The McCann – Tanev line would hit the ice with something to prove but the boys weren't having it and generated another chance at the opposite end instead. So take that, squidbillies.
Quick note on the Kraken home dark jerseys – they're REALLY sharp. I didn't think I'd like them, but I like them.
Back to live action, it was time for Crosby's line to hit the ice again. They would push the play and get a draw in the OZ. Sid would win the faceoff, slap it to the point where Dumo would hold it in and find Jake up high. He'd throw a laser at Grubby and it would squeak through the pads… and look who was right there to clean up, aisle right post
Crosby (4) from Guentzel (12), Dumoulin (4) – 4:42 – EV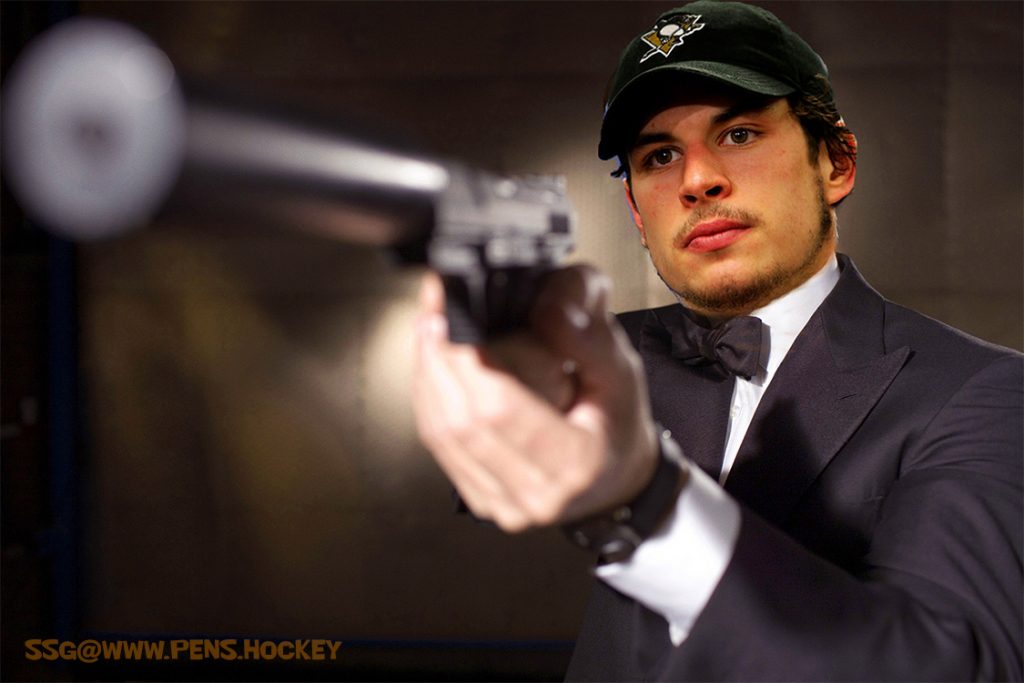 Just a beaut, Clark. A good faceoff win, Jake ready to rock, and Sid using his secret weapon (his giant ass) to stay in position down low and be ready to make Grubby pay.
Back to live action, holy shit, another?
Heinen (7) from Marino (10), Pettersson (5) – 5:07 – EV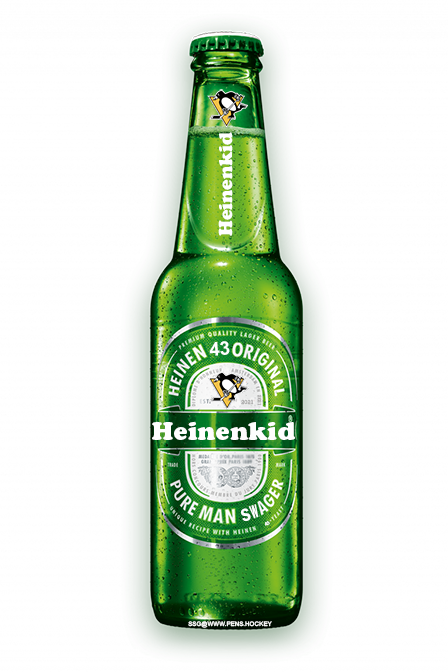 Sure it hit a skate and moved a little, but Grubby has to stop that one. HackSaw agreed, deciding that 3 goals on 6 shots was all he needed to see to yank the netminder. Less than 5 minutes into the game. No shit that may be a record – someone look that up please.
The Kraken backup is a guy who's name literally means 'OK' in French. They have 'OK'. We had The Best. Too funny.
Anyway, the goalie change did seem to wake up the home team, at least to the point where they managed a second shot on goal. Neat.
Pens would get some looks and Daccord would be more than his name and make a couple of pretty damn big saves. Pens were one big toe away from 4-0 on a big shot from Big Jeff Carter.
Pens got a little loosey goosey at this point, with some crappy passes and otherwise spastic play. Several times the squid almost got one by DeSmith, but good defensive positioning would save the day.
Another thing that started happening was lots of hits. 'When you suck, hit someone' is obviously what the CrackIn coaching staff must have been saying. This game has the possibility of getting ugly in the second half if this keeps up. But for now, the three goals in five minutes would be enough for the Good Guys.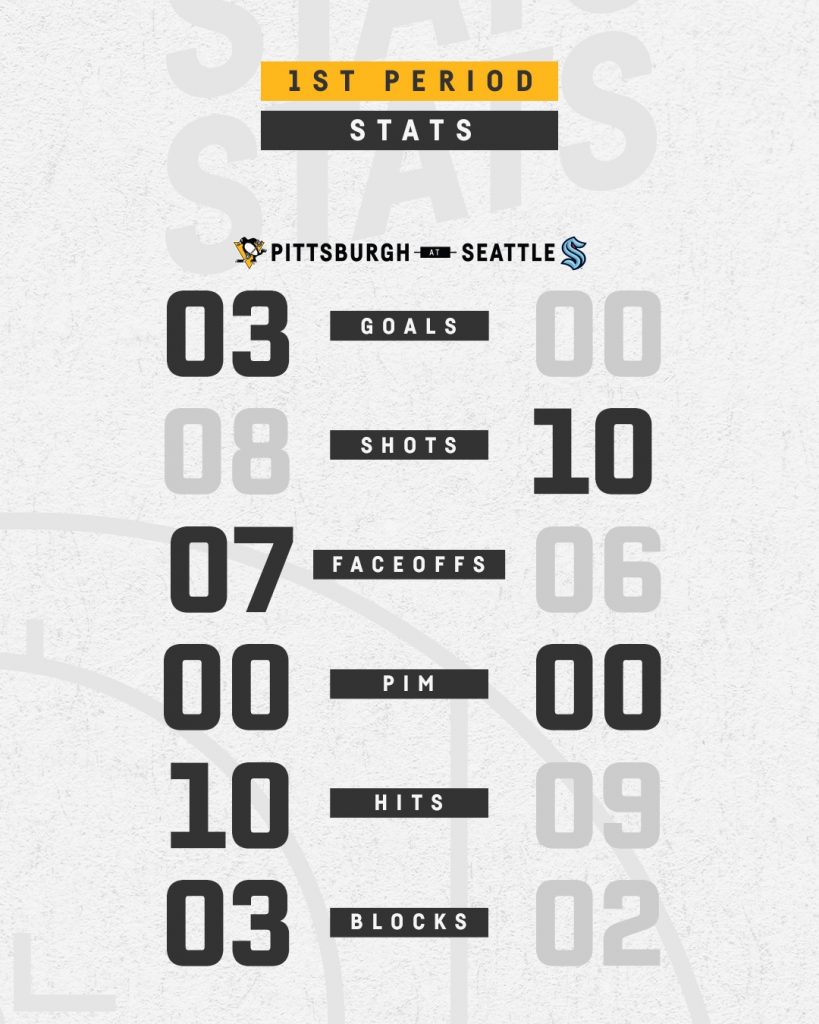 I noticed doing the game day that Jordan Eberle is a Kraken so it was good of him to just score his required goal against the Penguins early on in the 2nd.
3-1 good guys.
After that there was a pretty sizeable gap in the highlights. No problem for the Pens – they have shown this season they can plan anyway.
So it was about 15 minutes until Jake reminded us that while his assist was sufficient to keep his points streak alive, it's much funner to score goals.
Guentzel (14) from Rodrigues (9), Crosby (9) – 18:31 – EV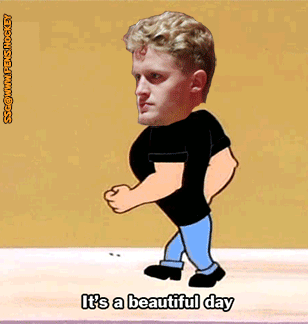 Lull them to sleep and then pounce on your opportunities. Great breakout pass from The Captain and a perfect 2 on 1 with ERod and Jake. Fap City population Pens Fans.
And your butts didn't even hit the seat before BJC said, 'Nice one youngun, but check this out'
Carter (7) from Letang (16), Heinen (5) – 18:54 – EV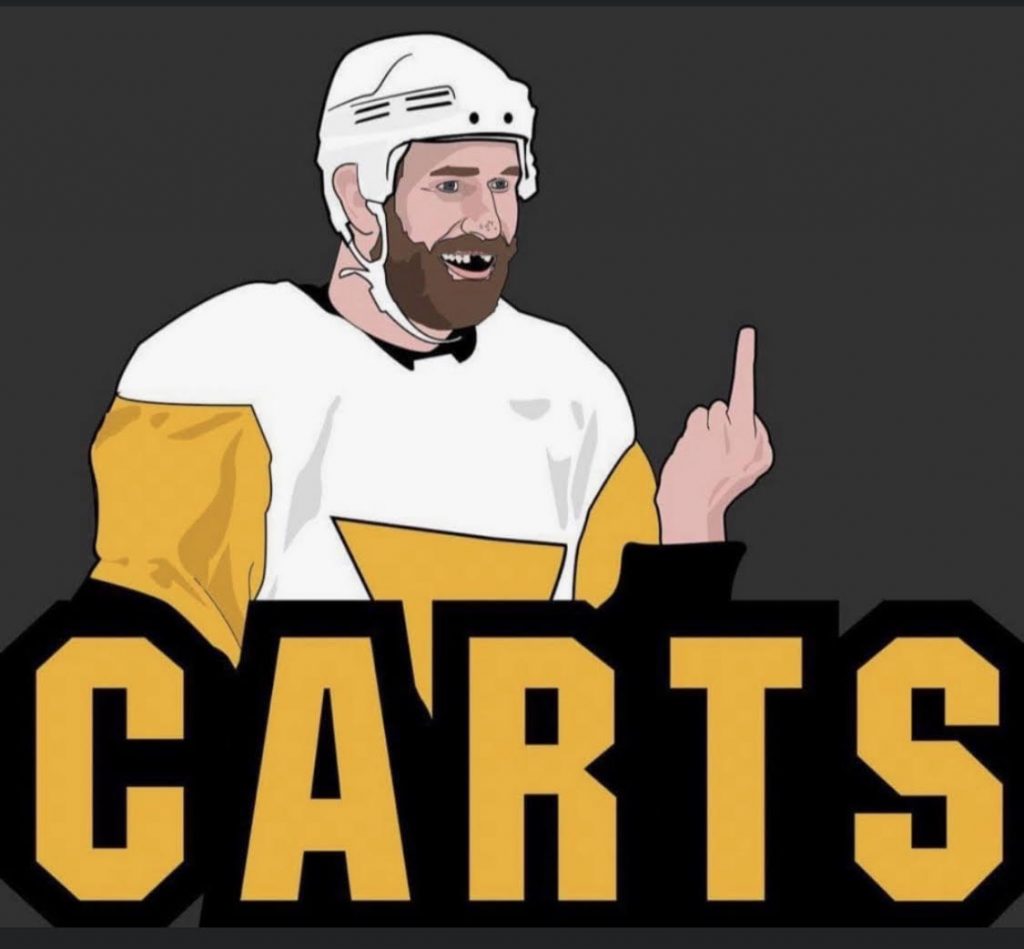 Oy, the Big Rig taken to school twice in one night by his former team. *sad tuba*. In related news, scoring in bunches is fun!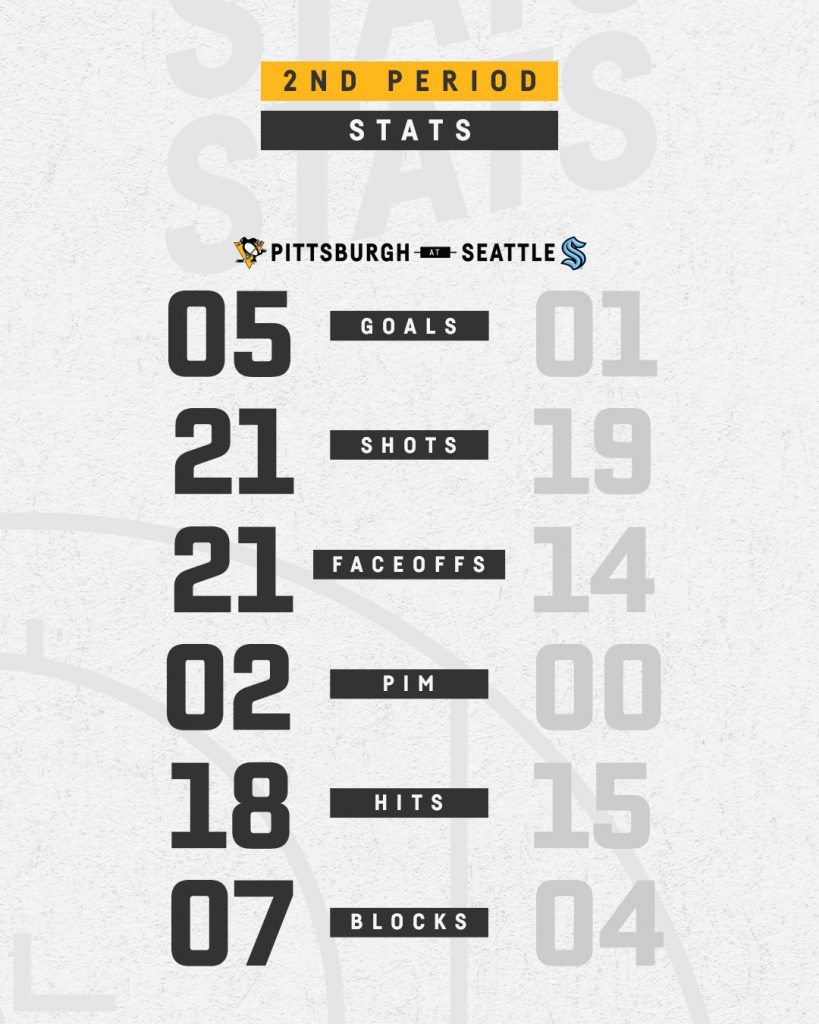 Sound asleep, finally. But it would have been nice to be awake for this one.
Guentzel (15) from Rodrigues (10), Dumoulin (5) – 8:29 – EV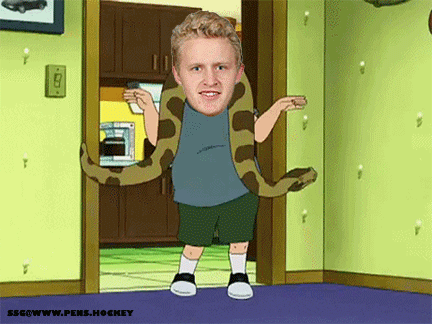 I know when you click on the tweet it opens in a new tab. I understand that is annoying. Believe me, I've tried to figure it out myself. I feel better that it even happens on The Athletic when they post Pens tweets. It is what it is.
But click it and go watch. I'll wait right here. Go on, it's fine.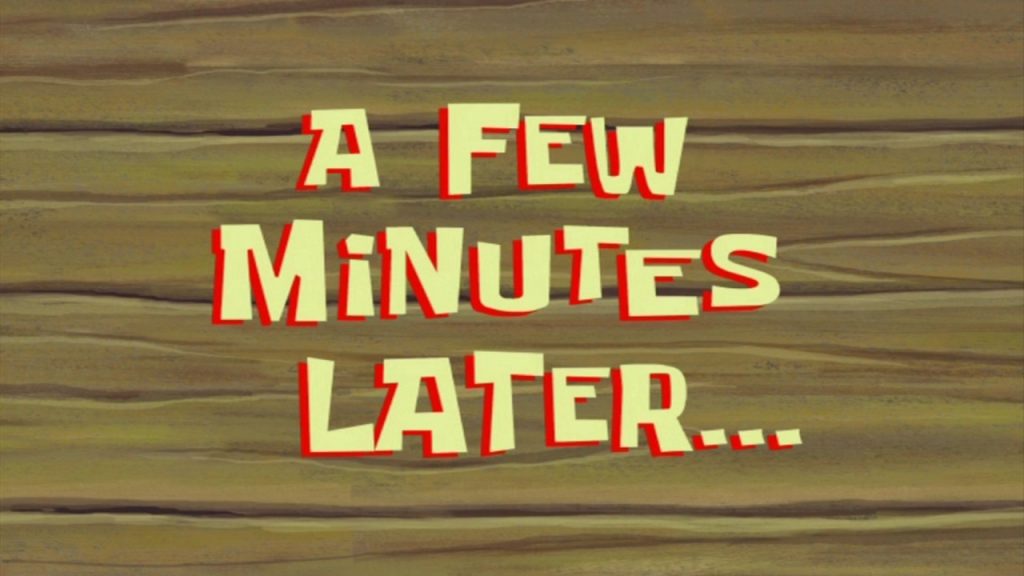 Did you see that? That was, dare I say, Crosby-esque.
If this is the season where we are finally forced to accept that Sid is trending down, even if only by degrees, and he does it by taking a semi-step back so that talent like Jake can step forward, I have zero complaints. Yes, I know Jake can be streaky. And just the other day I was thinking how it's not possible that this skinny goofy looking kid with zero differentiating physical factors can dominate in this game, as he's being smeared into the ice by a barrage of cross checks. But then he goes on a run like this and you can see it. Easily. Really great to see.
At that point it was all over but the crying, and the mighty Kraken, bleeding from many wounds and missing several tentacles, would slither away into the murk, unable to tame the relentless Penguins.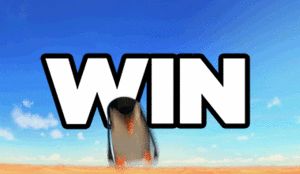 Thoughts:
DeSmith didn't have to do a ton but 28/29 is pretty good. Hopefully this helps him turn the corner.
Contributions from all over the lineup, but mostly the top two lines. Reasonable.
Penguins didn't get a powerplay for the first time in a long time and still managed 6 goals. FAP FAP FAP FAP FAP