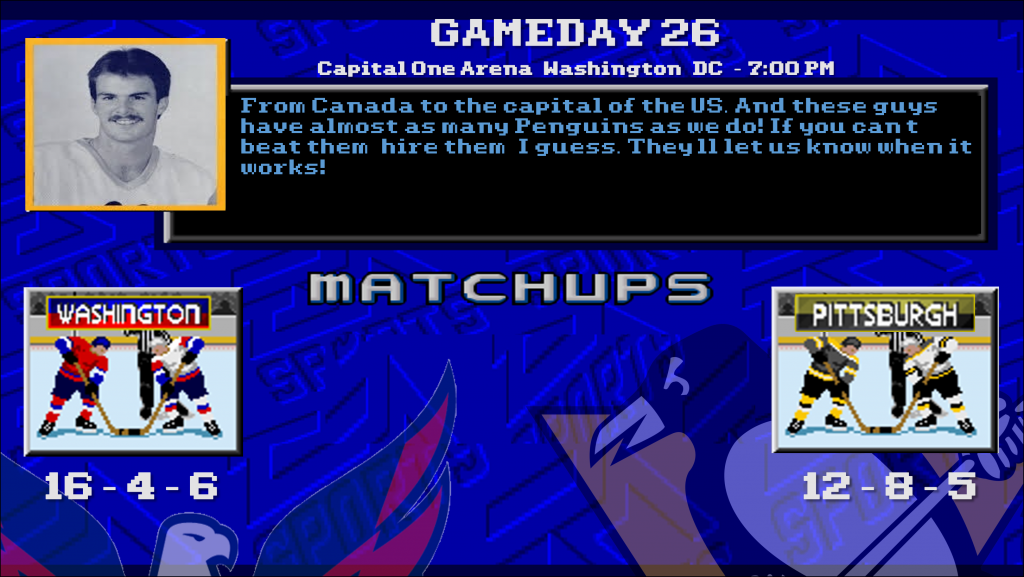 From Washington state to Washington, D.C. for the Pittsburgh Penguins, their annual road trip to Western Canada and the Pacific Northwest complete, as they return to the United States and its capital for the second time this season to face the Washington Capitals. Unlike the first half of their excursion out West wherein they only scored three goals while allowing seven, the second half saw Pittsburgh dump ten goals on Seattle and Vancouver while allowing just one for each team. In a way it's good that they lost to the good teams and beat (throttled, really) the bad ones, as if it were the opposite I know I'd be scratching my head. The Penguins continue to hold onto the fourth spot in the Metropolitan Division, three ahead of both the Columbus Blue Jackets and Boston Bruins and tied with the Detroit Red Wings for a wild card spot. Washington, meanwhile, is in familiar territory in first place in the division, one point ahead of the New York Rangers and nine ahead of Pittsburgh.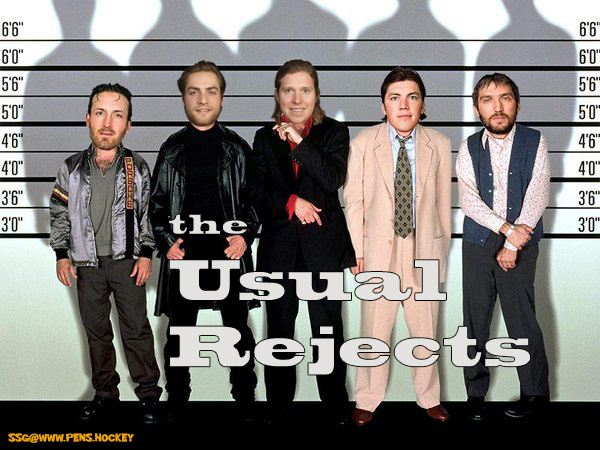 A big moment in this season has arrived, with the news on Wednesday that Jake Guentzel is out week-to-week with an upper-body injury. Guentzel had been absolutely cooking of late, with twelve goals and nineteen total points during a thirteen-game scoring streak. (I actually hadn't realized until now that Jake had points in all but four games this season.) So, naturally, the injury bug bit the Penguins' best scorer, along with Bryan Rust recently, and now head coach Mike Sullivan likely has no choice but to promote Kasperi Kapanen to the top line. I want to dispel with the myth that he's had a disastrous season, if that myth still exists. Unfortunately he set a high bar for himself with a career year last year, however he's playing slightly above his career average.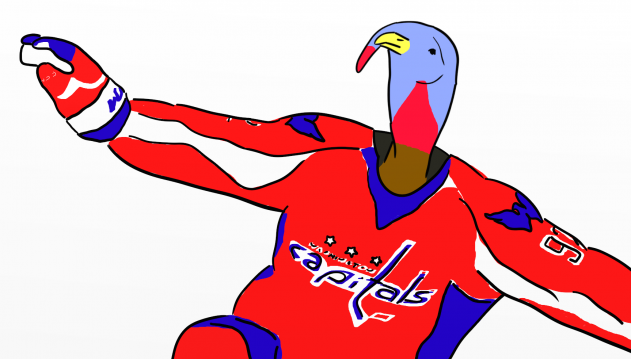 The problem is that he's expected to be a top-six forward, and I think it's pretty evident that if he doesn't have an elite center to give and receive pucks from, he's gonna have a bad time. Of the ~2300 all-situation minutes he played in his last two and most productive seasons in Toronto, he spent 31.7% of those minutes with Auston Matthews as his primary center and 15% with Nazem Kadri as his secondary center. Last season he spent a lot of time mostly with Evgeni Malkin, lesser so Sidney Crosby and Jared McCann, and again was quite successful, but this season it's been a lot of Evan Rodrigues and Jeff Carter. Rodrigues on his own has done very well this year, but even though he's spent a good amount of time with Kapanen, it has not been to Kapanen's benefit. Carter has been miscast as a second-line center much of this season as the Penguins have dealt with Malkin's injury and Crosby's health. Nevertheless Kapanen has not made a strong case that he can be productive with anyone.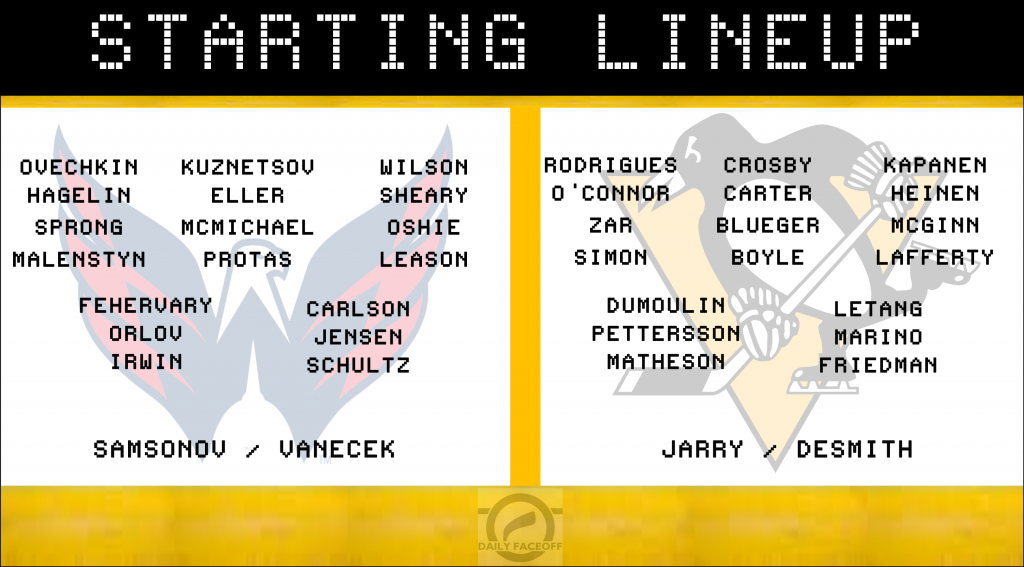 The double-edged sword Kapanen faces is that the top two centers on Pittsburgh's payroll, Crosby and Malkin, are oft-injured, so his inability to produce offense independent of those two is very glaring. He didn't really have to deal much with the prospect of not having Auston Matthews or Nazem Kadri to work with when he was put into a top-six role in Toronto, but in Pittsburgh not having Crosby and/or Malkin is, unfortunately for everyone, a very common problem these days. Problems are compounded by the fact that Guentzel is the #1 left wing on the depth chart, so if either Crosby or Malkin is healthy, Guentzel will certainly play with them while Kapanen is stuck working with the distant #3 center on the depth chart. (One has to wonder, if Kapanen's need for a properly-talented center was common knowledge, why then doesn't Mike Sullivan put Kapanen with the best center and move Guentzel down the depth chart? I'm old enough to remember when Phil Kessel was moved down to the Penguins' third line to accommodate Patric Hornqvist and Bryan Rust, and that worked famously.)

Chances are though that this is Kapanen's last chance to really demonstrate that he can still be productive and a top-six winger. I find it hard to believe that he won't make the most of this opportunity, so long as Crosby remains healthy and/or until Malkin comes back (which should be happening soon-ish), but Ron Hextall will soon have an important decision to make as to Kapanen's future. He's in the final year of a non-arbitration RFA contract, so he might make an attractive asset at the trade deadline. Evgeni Malkin will probably have his contract extended, but for how much longer will he and Crosby be able to produce without wingers who can carry the load on their own? Is Kapanen worth $3.2+million/year if he cannot be productive without a productive center? He certainly has skill enough to be a valuable asset, but I don't think the conditions in Pittsburgh are ideal in order for Kapanen's long-term success in the NHL.