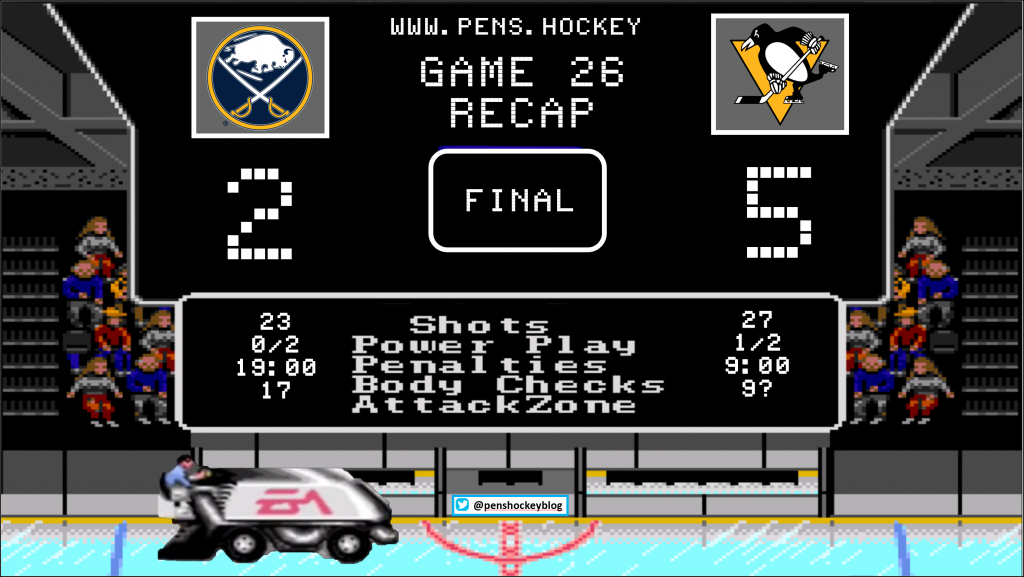 I knew I should have listened to Daily Faceoff (dot com) when they projected no Marino in the lineup. Didn't hear anything about it, but he is apparently day-to-day, so our favorite Rude Weasel would end his streak of 12 games munchin' nachos.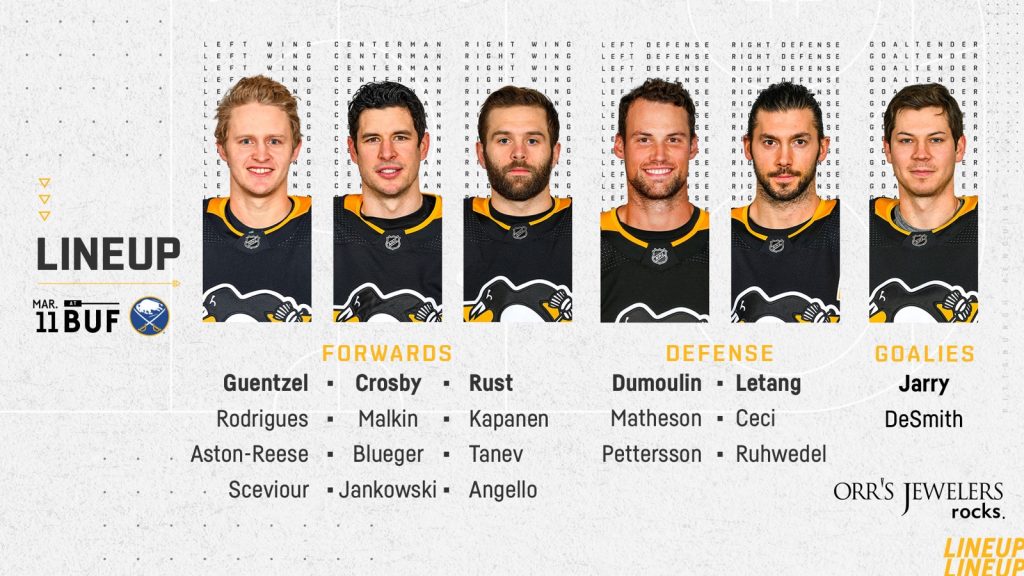 I'm old enough to remember when he was in every damn game a while back and the Pens were just fine, as they always are when he's in the lineup.

The first period happened. Full disclosure, I missed it. Didn't even see highlights until about 3 minutes ago. Based on the 'highlights', I don't think it's a terrible thing that I missed it. Shit, I missed the entire last game and they won that handily. And I will neither confirm nor deny Zooker's explanation but I will say that it's a fact that he is always carrying a 'paddle' with him. I'll let you figure out why.
Anyway, hockey! Malkin apparently was pretty jazzed to be in Buffalo, probably because it looks just like his hometown, and the Mercurial Magnitogorskian would draw an interference penalty during his first shift. Pens to the PP.
Since there were no highlights of the alleged PP I am picturing in my head a return to days of yore when you wished they could decline penalties. Yes, I know – last week is officially 'days of yore' now. I don't make the rules.
More hockeying would occur and then the Sabres would make their first significant mistake, on a lazy D to D pass at their own blueline with Kappy right there to pounce and Geno made no mistake.
Malkin (7) from Kapanen (11) – 6:27 – EV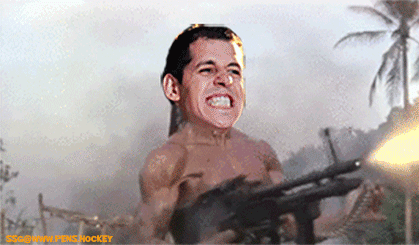 Kapanen is a gawddammed assassin. First, you can't just be that lazy at your own blueline. But second, when he gets the puck and only has the goalie to beat/fake, you can see him transform. Everything else goes away and his entire raison d'etre is getting that puck past that over-padded shlub in front of the net. It's a little scary, honestly. As someone Rage pointed out, he seems not to have an emotional investment in this team (I blame Toronto for this just 'cause), but mercenaries just need to be good at their job and Kap has been good at his. And Geno is now reaping the benefits. I think WE really have something here…
Anyway, while the Pens were busily feeling excited about their awesomeness, the Sabres realized that Tanger only occasionally plays defense and made them pay just 27 seconds later.
His name is Tage. Two people made a baby, thought about it for 9 months, and STILL wrote down 'Tage' in the first name box in the hospital. There are dumber first names but I can't think of a single one right now.
Also, Tanger doesn't play D, but WTH was Dumo thinking? 'Let's play run around the goal?' Dumb decision. Oh well.
The entirety of the rest of the first period occurred. Matheson tripped a guy. The PK stayed strong.
And then… that was it. Just over 6 minutes of build up, 27 seconds of fury, and 13 and a half minutes of regret. Reminds me of my 20's.
Stats after one: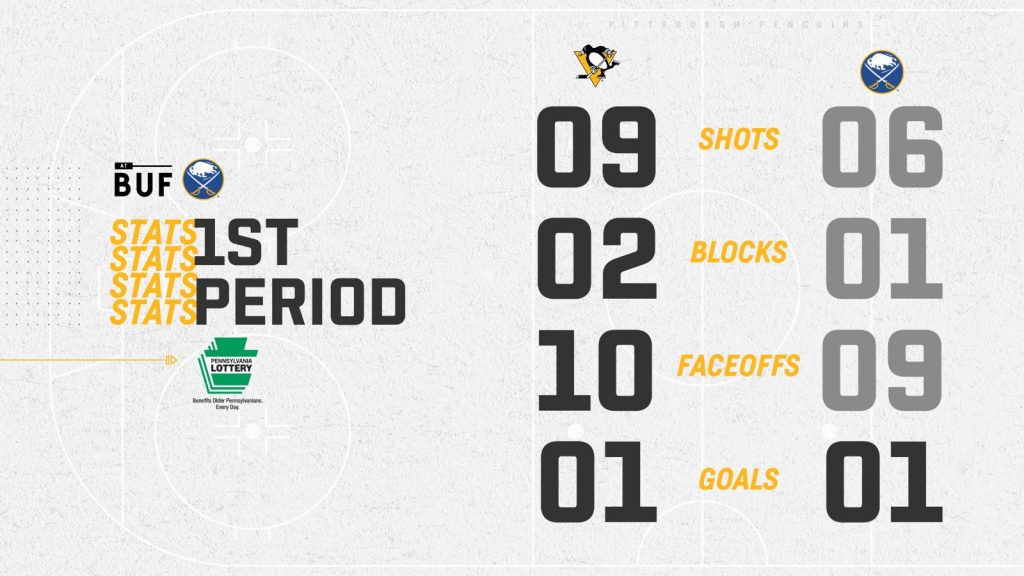 So yeah, I was on the phone for most of this one. I was doing laps around my downstairs, because that's what passes as exercise on a rainy Covid day at the Ungaba residence, which means I saw snippets, but that was about it.
Three minutes in, the ZBT line was on the ice, and Turbo would emerge to take a nice board pass from Blue.
Tanev (6) from Blueger (10) – 3:24 – EV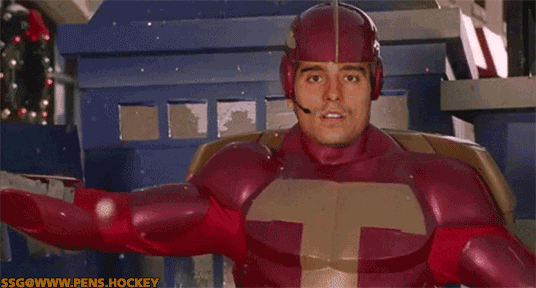 Great finish, but what a great look from Blueger and great recognition from Tanev to see what was going to happen. Those two have some serious chemistry.
This time, the Pens would have more time to sit on their lead. That is until our old buddy Riley Sheahan would fly down the wing, turn an inexplicably flat-footed Letang inside-out and whip a pass back across the slot to a streaking Victor, Son of Olof, in front of an inexplicably confused Dumper.
That was 'defense' from the 'top pairing' of a 'top-tier team'? I get it, mistakes happen, but dude… that was Riley Sheahan. Do better.
Back to action – a couple minutes later, the Geno line on the ice, and a hard-working Rust would draw a hooking call. Back to the PP. Yay?
Yay!
Guentzel (9) from Crosby (16), Malkin (14) – 11:36 – PPG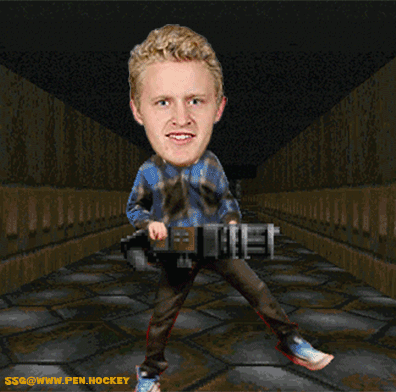 Perfectly executed this time. Sid Down Low with no one trying to molest him is usually sign of Good Things for the Pens. Tonight was no exception.
For the remainder of the period we had lots of time to think about all of the great things in Buffalo. With the exception of the Pens (tonight at least) and phenomenal wings at Bar Bill (seriously, go there, but bring cash), I can't think of much. Oh right, Sea Bar for sushi. There are probably othe… nevermind.
Stats after two: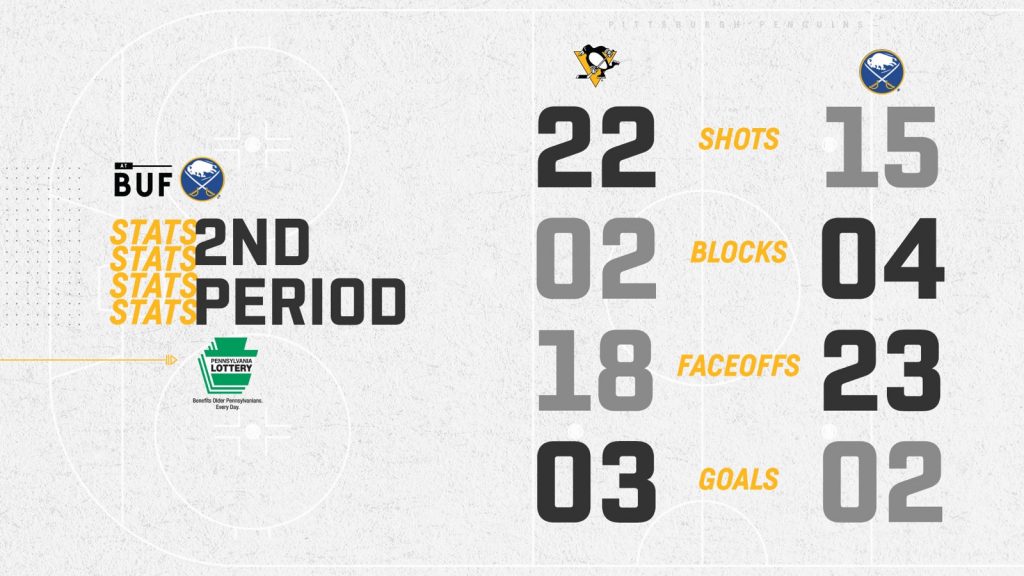 OK, so this one I watched. Just sat there and watched. So I got treated to Big Ant'ny playing hot potato and then playing "practically his hometown even though he's from 'around Syracuse' which is actually 2 hours away, but he was a YUGE fan growing up so he's a hometown guy" hero looking like he does this sort of thing all the time when it was actually his second goal ever.
Angello (1) from Sceviour (didn't we waive him?) – 2:43 – EV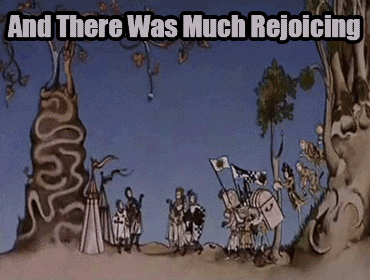 Good for Big Tony. Nice handsy play and a quality shot.
And with that goal, all four lines would end up on the scoresheet, which is pretty damn neat in the middle of a pandemic-fucked season when you're playing in front of no people and are just doing your best to gel as a team.
More stuff happened. Ruhwedel tried to kill a guy and almost succeeded. Big Tony smashed a lil guy. The Sabres barely rattled in their sad little scabbards. Eric Staal is still in the NHL, did you guys know this? Totally weird Thursday, I have to tell you.
Aside from that, it was a pretty boring effort. Pens were workman-like in their approach, which is fitting for the environment. They didn't just roll over and they didn't expend any more energy than necessary to maintain their dominance.
Did the Pens also get a little lucky? Sure. But they earned that luck, if that makes sense. Did the Sabres get unlucky? Ayup. Were there a few posts? Nope. There were four. When you're a garbage team, you have garbage luck, so thems the breaks.
Ultimately, the good guys were rewarded with a two goal lead and an empty net to shoot at, which Jarry did (and came pretty close to scoring, relatively speaking), with Rust there to clean up aisle 7.
Rust (9) from Jarry (3) – 18:45 – ENG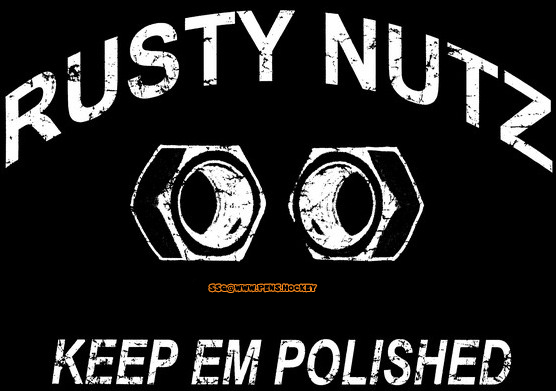 Game
Solid stuff with contributions from all over the lineup. Oh, and there was another milestone to be had tonight:
Even though he probably didn't have to do this all night, here's a quality collection of faces from Coach: