So here we are. 5 days removed from a quarter of Penguins fans ready to call it quits, 2 days away from potentially a 4th trip to the Stanley Cup finals in the Crosby-era. While the media types and the Twitter types and everyone else wallowed and swallowed about what changes the Penguins needed to make it all came down to the guy ultimately in charge of making them, and as we've always seen he pushed the right buttons. How different is this series from the 2013 Bruins series where the Penguins hit a defensive wall and their coach at the time couldn't wouldn't adjust? Mike Sullivan has the players committed to his vision, and the players respect and believe in him. How many coaches in a series where your team has scored 3 goals in as many games tells the team "alright we are putting a grinder on each line" instead of loading up with a power line? Danny B would've double shifted Crosby and Malkin together (because that always worked) and would've reconstructed HBK (because that worked once). Not Mike Sullivan though, he understands his team and his team believes in him, it's a hell of a combination and damn, when it's working it is a sight to see.
There isn't much to preface this game, it's a best of 3 series and most people expected a tight-checking hockey game. After a little touching, fondling and possibly some spooning the Penguins found themselves in the offensive zone with the puck on the stick of one Olli Maatta.
OLLI MAATTA (2) Assisted by RUST @ 8:14
First goal in Game Four ✓
First goal in Game Five ✓
Olli Maatta is on fire 🔥 pic.twitter.com/Fm9mOnhskp

— Pittsburgh Penguins (@penguins) May 21, 2017
No clue how that puck got through Pageau but the rebirth of Olli Maatta in this postseason has been something else. Maatta actually remembered to celebrate after this one:
That feeling when you've scored goals on your last two shots… pic.twitter.com/dOw89CWxgR

— Pittsburgh Penguins (@penguins) May 21, 2017
The tempo picked up a bit but the Penguins were finding their groove. 4 minutes after the Maatta goal the Penguins get some powerplay time to work with, and after a nifty play by Evgeni Malkin to keep the puck in the zone he finds  Trevor Daley who put it on net where Crybaby could get it:
SIDNEY CROSBY (7) Assisted by DALEY (2) & MALKIN (15) @ 12:03 PPG
Another day, another redirect off a goaltender for Sidney Crosby. pic.twitter.com/vR75PMCTT0

— Pittsburgh Penguins (@penguins) May 21, 2017
That was the 96th playoff assist for Malkin, tying him with a certain #66 for all-time playoff assists leader. Not too shabby for one of the top 200 players in the leagues history. Great play by Daley to put it where Sid could get just the tip on it, definitely not the redirection Sid wanted as it would've missed but a lucky break off the armpit of Mr. Anderson and it's 2-0.
Here's a great look at the work by Malkin at the blueline and also the Penguins movement in general:
Great plays on this goal:

-Crosby changes angle for zone entry
-Kessel knocks down pass
-Malkin breaks Stalberg's ankles
-Crosby tip-in pic.twitter.com/Qk3OnyfbBs

— Sean Tierney (@ChartingHockey) May 22, 2017
With their second 2 goal deficit in as many games the Senators had no choice but to turn the game wide open, and as soon as they did that the first thing to go was the trap. North to South hockey with a free neutral zone made all of the Penguins on the bench look like a pitbull with the pink thing coming out. The Senators finally saw what it looks like when you let the Penguins skate, and it wasn't pretty. After 4 minutes of wide open hockey one of the bottom six comes through yugeeeeeee
BRYAN RUST (6) Assisted by BONINO (2) & ROWNEY @ 16:04
And the goal goes to… The best playoff beard in the NHL. Way to go, @NickBonino! pic.twitter.com/IGT26WZG2f

— Pittsburgh Penguins (@penguins) May 21, 2017
This whole sequence was brought to you by Carter Rowney who played the game of his life yesterday. A loose puck chilling on the ice with Bryan Rust in the playoffs is never a good thing for the opponents. I really don't know what else to say about him. He's a riddle. He's always there in the playoffs. Bryan Rust, Ryan Brust, Tryan Brust, Tryna Bust a nut.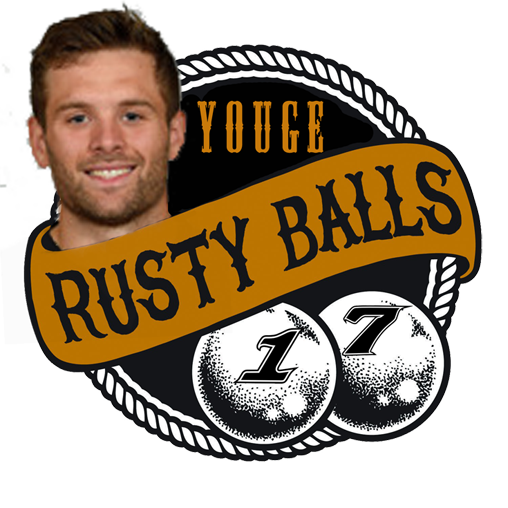 Guy Boucher made the correct choice and pulled Anderson after the third goal and opted for Condom. Very wise decision as they are proven 99.5% effective when used properly. Boucher then, like the rest of us realized it just doesn't feel as good with a Condon on so he removes him after two shots and puts Anderson back in. Why use protection when you can have nothing there at all?
Now with a clearly rattled and probably just as confused as we were goaltender the Penguins did the right thing and threw pucks at him from everywhere. Finally it was Mr. Wilson meeting his goal of the month quota.
Mr. WILSON (2) Assisted by ROWNEY (2) & BONINO (3) @ 18:17
Wilson scores on his backhand (and from behind the net). pic.twitter.com/71BOXjO10f

— Pittsburgh Penguins (@penguins) May 21, 2017
Just a baffling decision by Boucher, on one hand Anderson could've had the rest of his birthday off pissed that he let in 3 goals. Now he has to think about how easy of a goal this was heading in to a must win game. Weird decision, man. Great shift by the Penguins 4th line, and I think that is something Ottawa wasn't ready for. They knew the Penguins style of play was fast with a ferocious forecheck but I don't think they realized that it isn't just the top two lines that weave through the neutral zone. The bottom six almost looked like they had surprised the Senators, as if they knew when they opened the game up they would have to shut down the top line and then Geno and co, but maybe after that they can push their own agenda only to be met with 2 more lines that play the same way. Ottawa had to find a way to solve it down by 4 heading into the intermission, but at least Mike Condon had a shutout going.

It's hard not to be full mast when your team is up by 4, but it's also easy to remember that just because one team scores 4 in a period doesn't mean the other can't, especially after that other team has done just that two games ago. Something in my gut tells me that Sullivan was chirping that into the ears of the Penguins during the intermission, because this team didn't stop and there is nothing more you could ask for. Not even two minutes in Carter Rowney is cycling the puck, crosses with Mark Streit and throws it in the direction Streit was skating. Streit found old man time alone in front and the Condon let one seep through.
MATT CULLEN (2) Assisted by STREIT (2) & ROWNEY (3) @ 1:54
Dad goals. pic.twitter.com/hSkL8cvaub

— Pittsburgh Penguins (@penguins) May 21, 2017
This is the play of 3 veteran hockey players. Carter Rowney (not a NHL veteran, but a hockey veteran without a doubt) is cycling and running out of room so he dumps it towards Streit. Streit saw Rowney coming so easily switches with him. Cullen goes straight to the net. Carter Rowney with his 3rd assist of the game, not bad for a guy that was playing in the ECHL a couple months ago. True to his nature Condon was 99.5% effective and Murray was dishing out saves on a Sunday like it was his job, and the second period would finish 1-0 Pens. The 5th goal means you get a free meatball today at Emporio Meatballs, so go get your balls Pittsburgh.
The Penguins were on the powerplay to start the third and you have to think they will just mail it in oh nevermind Phil Kessel is here.
PHIL KESSEL (7) Assisted by CROSBY (12) & MALKIN (16) @ 0:50 PPG
Phil Kessel now leads the league in power-play goals (5) in this year's playoffs. pic.twitter.com/D4xEbu1P6T

— Pittsburgh Penguins (@penguins) May 21, 2017
When Sidney Crosby is making passes like that this late in May, look out. I'm not going to do it justice by using my 7th grade vocabulary on this so just watch the damn pass 15 or so times. Kessel's expression after the goal tells you everything, the top players in the game are just as impressed as we are. Perfect pass for Crosby's 100th playoff assist.
Up 6-0 Mike Sullivan decided to get the #fireTomlin trending again when he opted to go for the PAT instead of a 2 point conversion.
So the Penguins kicked the extra point instead of trying to go for 2 today? #FireHaley

— The Steelers n'at (@thesteelersnat) May 21, 2017
The extra point kicker was Trevor Daley, and honestly I'm not sure you could've picked a more deserving player. Daley has been through a lot in just these playoffs alone but especially since December, he played one hell of a game today when his team needed it, and to be rewarded with a goal is just perfect.
TREVOR DALEY Assisted by KESSEL (11) & MALKIN (17) @ 8:49 PPG
An extra Daley dose of Penguins goals. pic.twitter.com/2476LgD1oN

— Pittsburgh Penguins (@penguins) May 21, 2017
5 days ago…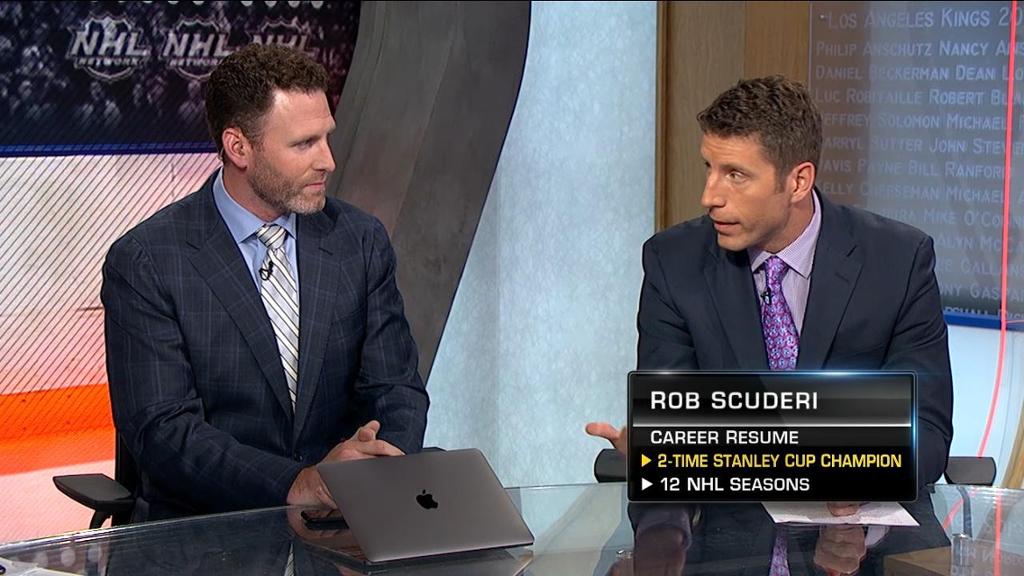 What a trade.
The time would slowly click down and Matt Murray would save the last couple attempts as he notched his 17th playoff win before his 23rd birthday in just his 23rd playoff start. The series now shifts back to Ottawa for game 6 on Tuesday, and so far in these playoffs the team that scores 7 loses the next one. The Penguins are one of those teams that doesn't really give a damn about what other teams do though, they just stick to their game and play the right way, because that my friends is Mike Sullivan's music.
---
THOUGHTS:
"Fleury would've won too had the Pens scored for him" is a sound argument except it is pointless. The Pittsburgh Penguins are one win away from the dance of dances. Enjoy it. When you go on a road trip you don't brag about who drove once you're there, you just enjoy being there.
S/O to The Steelers n'at for digging through and finding this gem:

Mike Sullivan is human.
He is a human being out-coached in the conference final.
Those type of humans tend to make mistakes.#pens

— Rob Rossi (@Real_RobRossi) May 19, 2017

Rob Rossi is a human. He is a human that constantly opens his mouth before making sure what he is saying makes sense. Those types of humans tend to look like fools.
Enough praise cannot be given to the Penguins defenders, especially Cole and Daley who had to log serious minutes on their opposite sides. I felt that they dealt well with the reversals and for the most part kept pucks off of their backhands. Ottawa probably didn't pressure enough in that area but even when they did the Penguins defenders made the smart play and got it high and out on the backhand. A job well done indeed.
The Penguins tweet about Malkin tying (and then passing) Lemieux got me interested in the all-time Penguins playoff leaders:
Evgeni Malkin with the most playoff games in team history. What a lazy Russian. 66 with 172 points in 107 games, good God.
It's Monday morning and the Pittsburgh Penguins are one win away from being 4 wins away. Tell your boss to suck a nut today cause bitch you're flawless.