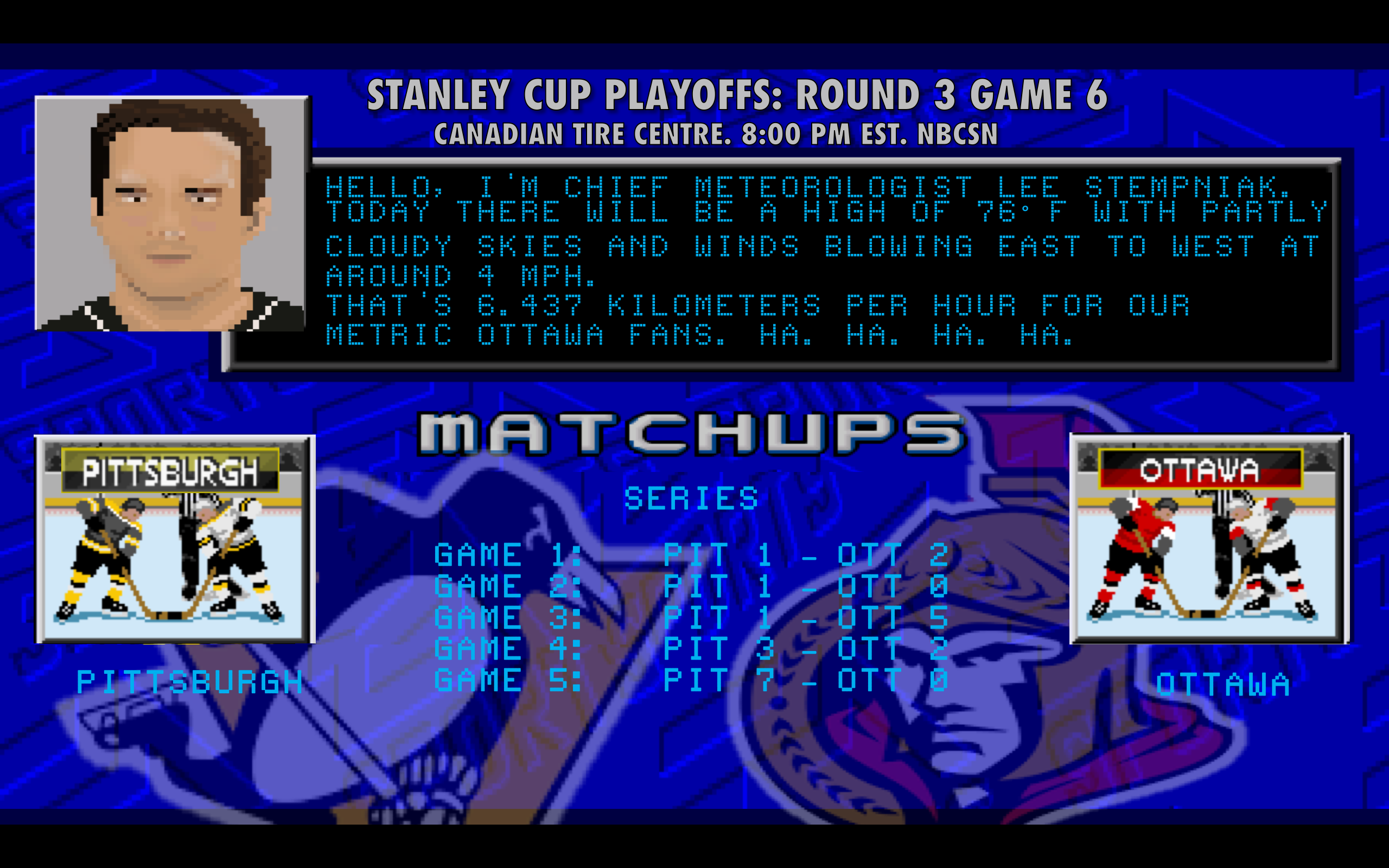 Listening to Game 5 on the radio instead of watching it, I missed the context of Pittsburgh's back-breaking third goal.  I want you to watch it, in case you somehow missed it, because these are the kinds of shifts that make or break championship teams.  At the very least, jump ahead to the 1:15 mark, as that's where I'd like to give Bobby Ryan some shit.
This was a long-ass shift in their own defensive zone for the Senators, particularly in light of the constant pressure applied by the Penguins.  But at 1:15, Marc Methot has the puck behind his net, two Penguins out of the play behind him, and two Senators (Chris Wideman at the goal and Kyle Turris in the slot) near him in support.  As Methot peels out of the corner, he is harassed by Nick Bonino and makes a later-than-he-should-have pass into Turris' skates.  Carter Rowney steps up on Turris, knocks him off his feet and the puck, and Brian Dumoulin barely keeps the puck in the zone.  Had Methot made a cleaner, earlier pass to Turris, Turris could have offloaded the puck to an open Clarke MacArthur on the near side and the Senators could have finally made a full change.
What happens next is inexplicable.  Dumoulin didn't have a lot to work with at the left point, but he manages to toss a pass at Bryan Rust that hops off his stick and off Bobby Ryan's skate, leaving the puck in the high slot.  From there, Ryan was transported to another dimension in which he headed up ice, thinking his teammates would collapse on the puck and feed it up to him to relieve some pressure.  As you can see, neither Wideman nor Methot stepped up on the puck, and by the time Ryan returns to the real world and is able to rejoin play, both Rowney and Bonino have taken shots on goal, the latter redirecting off of Rust and past Craig Anderson for Pittsburgh's third goal of the first period.
Ryan turning up-ice very optimistically wasn't the worst part of his decision, it was forgetting that he and his teammates had just been chasing two-plus lines' worth of Penguins around their own zone for a minute, were desperately in need of a full line change, and needed a much simpler and conservative zone exit than what Ryan was considering.  Instead, he gambled that his teammates would pick up the puck he left behind in no-man's land, and as we saw, the Senators ended up very broke.
As for the shift itself, Deadspin called it "the most dominant possession of the playoffs" and while I could forgive them some hyperbole, it certainly could not have come at a worse time for the Senators.  Olli Maatta's second goal in as many games opened the scoring for Pittsburgh, then Ottawa had themselves a power-play which looked dangerous (as dangerous as their 0-for-infinity power-play has looked in this series) but achieved nothing.  Sidney Crosby then scored a power-play goal of his own but to that point the Penguins hadn't looked like a team that would end up running away with a 7-0 win.  Then The Shift happened, and Boucher swapped out Anderson for Condon for like two minutes and…well, to simplify, here's Homer Simpson's impersonation of Guy Boucher on the Senators' bench:
https://youtu.be/0ibBDB2OFr8?t=7s
The worst part for the Senators, aside from getting no goals to make things look at least a little better, was that many of the goals Pittsburgh scored were not pretty.  Maatta's game-winner was through a screen thanks to Jean-Gabriel Pageau.  The third goal as mentioned above.  Wilson back-handed the puck from behind the goal-line off of Anderson's skate.  Cullen's goal came off of some terrible Senators defense and looked like something you'd see in NHL '94.  The other three goals were on the power-play: Crosby's deflection of Daley's shot for the second goal, Kessel potting another NHL '94-like feed from Crosby for the sixth goal, and Daley's center-point snipe through a bunch of traffic for the seventh.
From Bobby Ryan's boneheadedness (which finally bit him in the ass), Guy Boucher's admission postgame that the Penguins are the better team, Kyle Turris evaporating to nothingness, Erik Karlsson running out of gas, #TheSystem disintegrating, etc., you have to imagine that the Senators are all done.  Of course, they have Game 6 tonight at home with their enthusiastic fans to support them and, much like the Penguins in Game 4 forgetting about their 5-1 pounding the game prior, you have to imagine the Senators will be doing all they can to put Game 5 in their rear view mirror.  But the tables have turned in rapid fashion: after outscoring Pittsburgh 7-3 in Games 1-3, the Senators have been outscored themselves 10-2 in the last two games.  Ottawa was 22nd in the League in the regular season in goals scored, but they need to get their offense going tonight or else they will be all done.
Their leading goal-scorer in these playoffs, Pageau, has one goal in this series.  Their top three goal-scorers in the regular season, Turris, Mike Hoffman, and Mark Stone, have just two goals combined.  And poor Erik Karlsson, he's leading the team in shots and time on ice but has zero goals and he can't get much else going besides.  Everything looks to be falling apart for the Senators.  Their offense, their defense, their goaltending, their special teams, their coaching.  The last thing to go for any team is their fans, and as we've seen in the last few days the end times are in sight and they're not taking it well.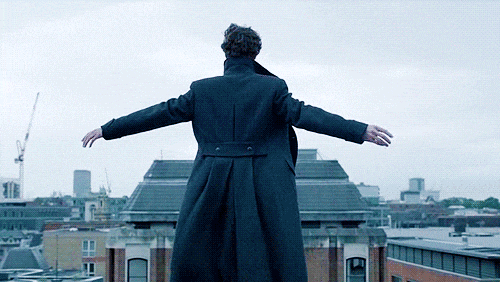 As far as the Penguins go, it's great that they could get all four lines and all three pairings going with five players out in Game 5, but I am convinced that Matt Murray being in goal has given the Penguins' skaters the green light to go to work in the offensive zone.  I have a stat I floated in the Game 5 Gameday article that I'm going to show you here, and I know all the advanced stats and analytics guys are going to call me a witch/warlock (I am from Salem, MA, so) but here it is:
Combining this season and last season, the Penguins have scored 2.945 goals per game with decisions with Marc-Andre Fleury in goal. (321 goals/109 games)
Combining this season and last season, the Penguins have scored 3.512 goals per game with decisions with Matt Murray in goal. (288 goals/82 games)
I'm gonna leave this here for everyone to debate because (a.) this would only make sense if all things were equal, which of course they're not, (b.) I don't think anyone has ever tried to correlate a team's goals scored with the goaltender in their own net, and (c.) I would like to see someone take a serious stab at analyzing this but there's no straightforward way to do it.  All I can tell you is that if it looks like the Penguins play better with Matt Murray in goal, that's because they do, and but this is the only stat I can back that argument up with right now.  (Well, that and winning percentage: Murray's is 67.4% and Fleury's is 54.9%.)
In any event, the Prince of Wales Trophy, which is awarded to the winner of the Eastern Conference Final, will be in the Canadian Tire Centre tonight.  One way or another it will be going to Pittsburgh after tonight's game.  The Penguins might as well make things efficient and take it home on their plane, eh?