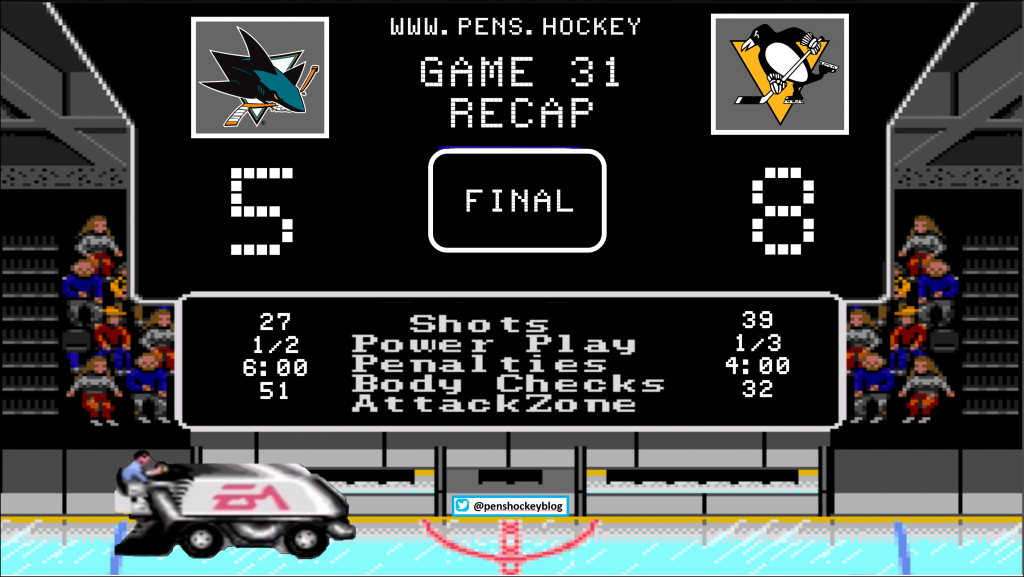 OK, yeah, we're doing this. Finally. Talk about terrible timing ya dumbass virus. I take my first vacation in years, all set to sit around watching hockey, and we get this – no hockey all damn week. Thankfully I had bourbon to keep my mind off of… well pretty much anything.
Lots of lineup changes, with the Big Z getting in for the first time in a long time and a dude named Bjorkqvist making his NHL debut, so that'll be fun.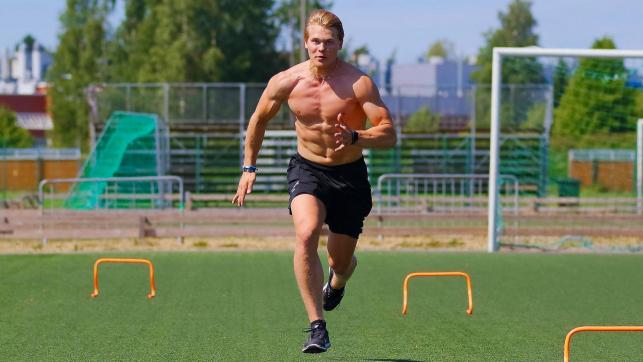 But hey, let's kick off 2022 properly and check in with our old pal Bob, in something we like to call…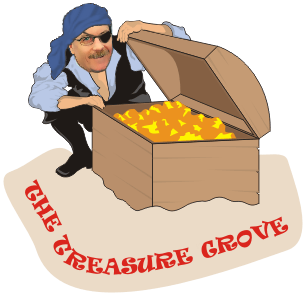 Top 3 point scoring D-men in the last 15 years on the ice today. Neat.
So you're saying Sid is due…
Oh and the defense is still fantastic.
As you likely read this morning if you're reading this (wave amongst the dozens), there is currently some lineup shenanigans. To wit: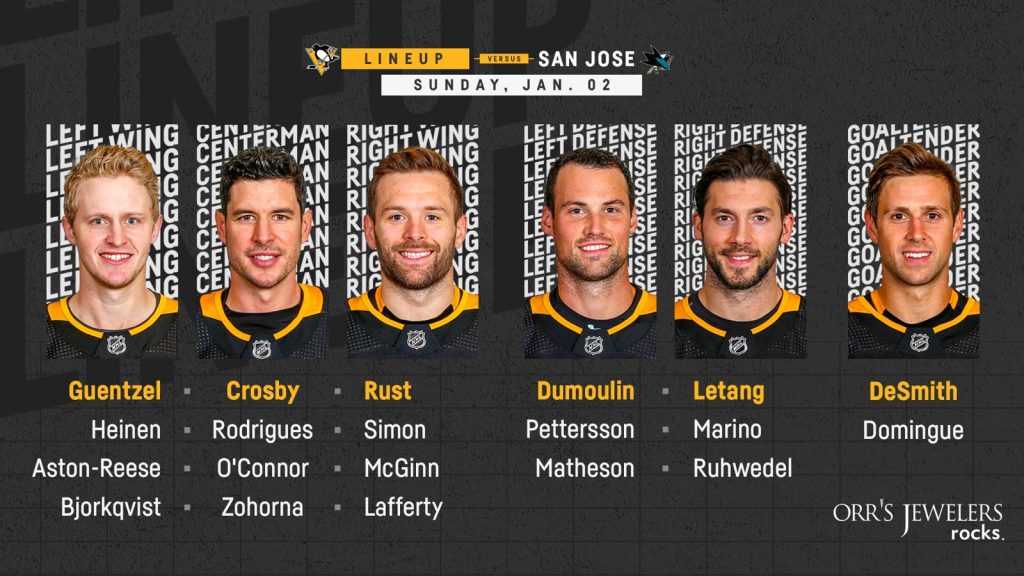 Finally getting cold. Winter is in the air. Hockey is back. Let's do this!!!!

I was still looking for stuff for the Treasure Grove when ERod remembered he was still stupid hot right now. I mean aside from his face.
Rodrigues (11) from Pettersson (7), Heinen (6) – 1:03 – EV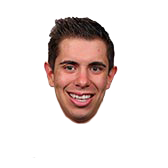 Just a wicked wrister from a dude that refuses to believe he's not a top 6 player. You watch that and have to wonder. And that means that somewhere you just heard the audible clicking noise in the mind of some crazy hot girl who just decided to take one for the good of future USA Hockey and yield offspring with the man pictured above. I'll just let you percolate on that for a second…
Anyway, there I was, lost in the moment, but the Pens were just looking for more. And oh yeah, there's another streaking player back on the ice today…
Guentzel (16) from Rust (8), Crosby (15) – 3:12 – EV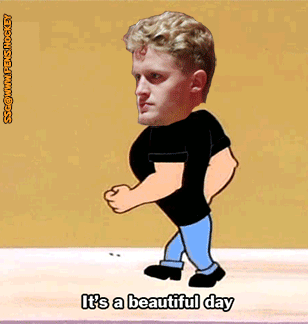 Opportunity thy name is Jake. Poor Reimer had no chance. Again. Oh, and a quick reminder that Jake just scored in his 15th straight hockey game that he participated in, but since the NHL is run by Cro-Magnons in suits it's not TECHNICALLY still a streak because reasons. I just know what I see. And I also know that Jake just won some serious money for a couple of people in Vegas. Or, shit, anywhere really with all of this internet gambling. When will it end?
Once again, I'm waxing poetic and the boys just keep skating. Also, that goal apparently lit a fire in ERod because holy shit…
Rodrigues (12) from Heinen (7), Simon (5) – 4:11 – EV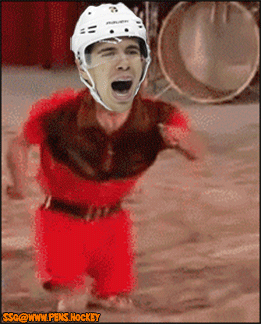 3 goals on 5 shots in the first 4:11. Rust is not a problem, at least for the Pens. Also, there has been no sighting of the Sharts thus far. Aside from last night over at Rivers, apparently. Wonder if any of THEM just won loot thanks to Jake…
OK, this is just getting silly. There's no rust, but there is definitely Rust
Rust (3) from Letang (20), Dumoulin (6)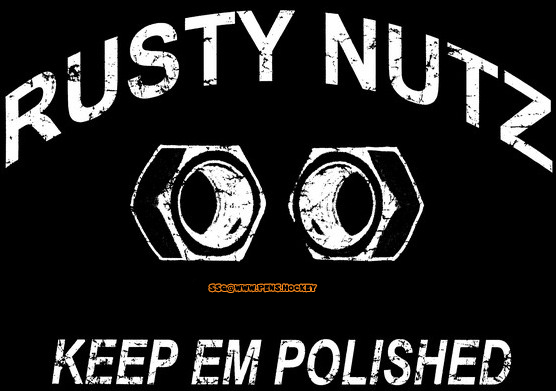 Shockingly that's only Rusty's third of the season. He was playing well before he got hurt, but just wasn't scoring. Well that right there was a scoring. As we all know, Streaky is Brian's middle name. Brian Streaky Rust. As names go, he could have done worse. That gets me thinking… is anyone else named Sigourney or is it just her? Back to live action…
Through the first 12 minutes, the Pens have outshot the Sharts 10-4, scoring on four of those shots. And this during an afternoon game? Ridiculous. Unheard of. The odds against this were tremendous, I tell you!
On top of all of the scoring, the Pens were just winning all of the battles, and looking good doing it. Even Zohorna-Lafferty-Bjorkqvist were keeping the pressure on. Happy New Year, San Jose.
The Sharks woke up a bit as the period wore on, but most of their opportunities were one and done. OK, until The Russian Bananananarov laid down a pretty quality re-direct to put San Jose on the board. 6-1. Eff that banana.
Things slowed down for a bit but that just meant that the fourth line would get a chance to shine, and Bjorky the Bjorkqvist would have a debut to remember
Bjorkqvist (1) from Zohorna (1), Lafferty (2) – 16:29 – EV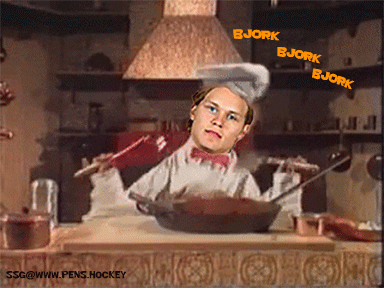 Opportunistic and in the dirty areas. A working man's goal. You love to see it. 5-1 good guys in the FIRST PERIOD.
A couple minutes left at that point and you figure it's time to just cruise into the locker room, right? Rust disagrees…
Rust (4) from Marino (12), Pettersson (8) – 19:32 – EV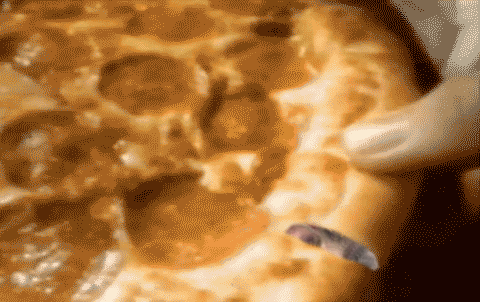 Rusty even scores from the blueline, apparently, and now we have a hattie watch for two players. After one period. Deer lord.
With single digit seconds remaining, McGinn would drop some jaws (and maybe a few panties) with a sick move that would have made it 7-1 if it had been two inches to the right. Oh well – 6 goals in a period is pretty decent, I suppose…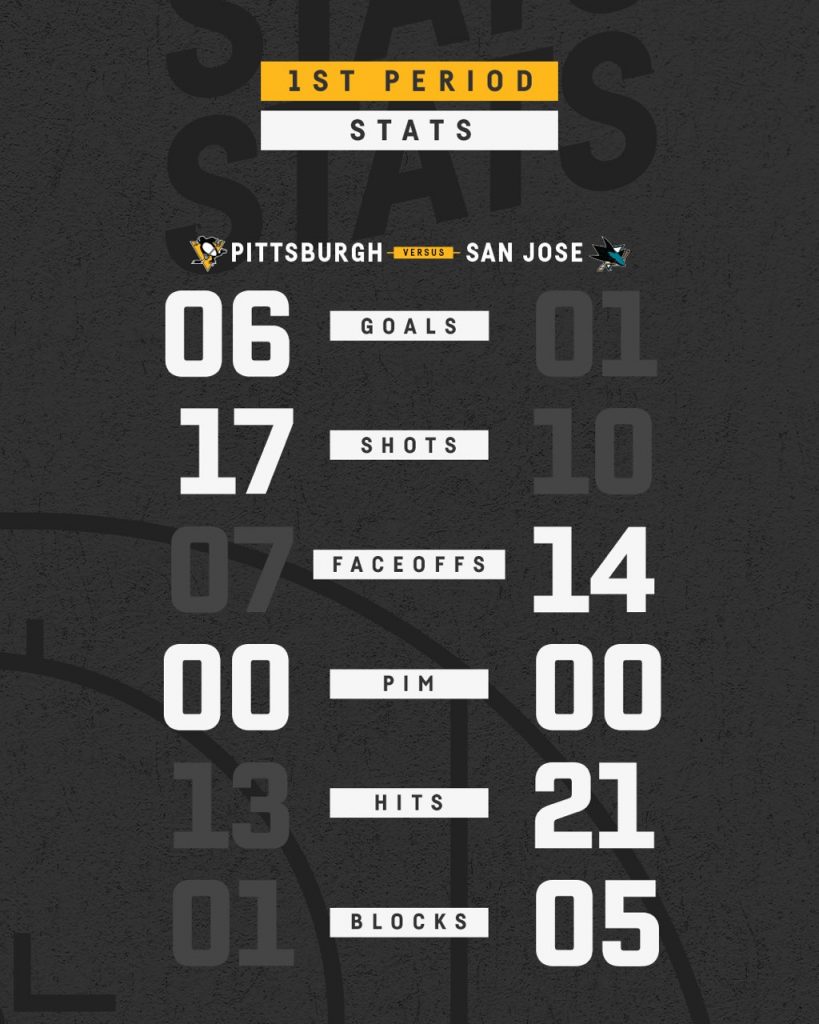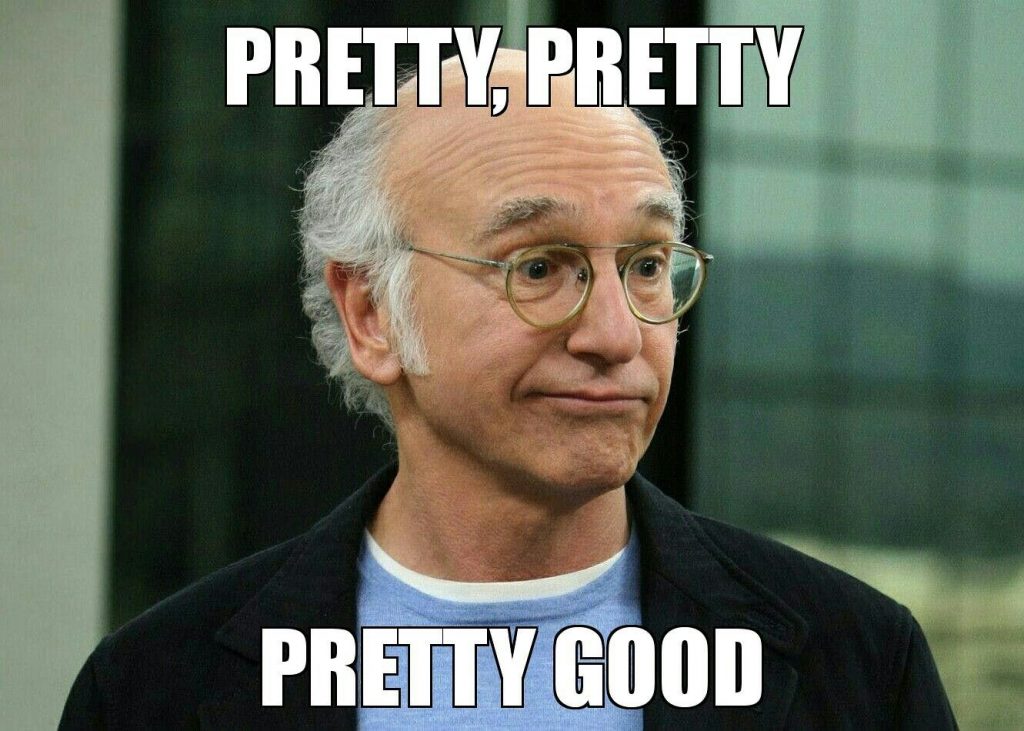 As expected, Reimer wouldn't take the net to start the 2nd, meaning a dude name Zach Sawchenko, who's sporting a 4.34 GAA in the AHL(!) would make his debut.
The Penguins responded to this news by keeping the pedal dahn. In the first four minutes they'd generate no fewer than four great chances, one of which a clanger off the crossbar from Matheson. Welcome to the show, kid.
A couple minutes later, the 3rd line would have a glorious chance but O'Connor got ZACHSAWED. Yeah, I know and I apologize, but it's too good not to use.
With 8 minutes in the period, the Sharts would generate their first sustained pressure. SeeMoan couldn't handle the pressure and hooked Karlsson. Time for the first PK of the calendar year.
There was much talk of the PK streak that ended after 15 games. And mention of no Blueger and no BJC, two stout penalty killers. Would it matter? Yeah, actually. Big Bad Brent would blast one from near the blueline and cut the deficit to 4 goals. 6-2.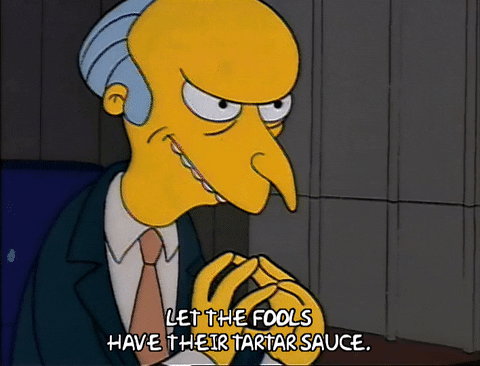 With a few minutes left in the period, Rusty would be driving for a puck and Simdick would haul him down – PP time.
Turns out the long break didn't do anything to help the PP. I'm sure you're as shocked as I am.
Nothing else would happen, so the Sharts won the battle that period… but are still way down in the war. Would they come back and make it a fight? Do NOT scroll back up and spoil it!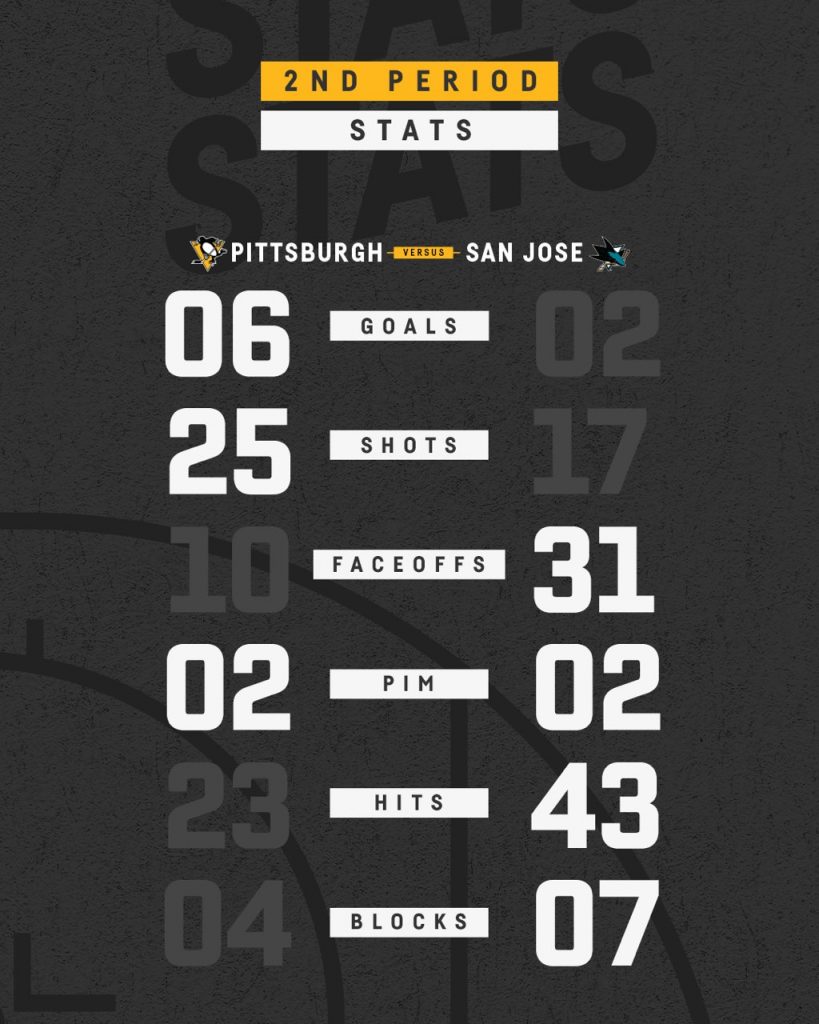 20 seconds in and WTF was that? 6-3 and hold on to your butts.
2 minutes later and Karls'son does what he does. 6-4. First Burns, now this dickhead. Dammit, Grover knew. And he tried to warn us. But we didn't listen…
2 minutes later and the Pens decided that defense was dumb. Oh and the ref decided that high sticking wasn't really a penalty. 6-5.
OK, time OUT! Which Sully actually did. I mean WTF is this? But then this really is the Penguins. The last time the Pens scored 6 in a period… they lost the game 10-6, so it's not unprecedented. Debbie Downer here isn't even drinking and says that. Yikes, sorry.
Anyway, the Sharks were flying. So much so that SeeMoan decided to hook Karls'son yet again, twice, and they had to call one. PK time, with only a one goal lead. Gulp.
Thankfully a dude did a thing just 17 seconds into the powerplay and we'd end up with 4 on 4 hockey.
4 on 4 is fun, and Sid almost made it awesome when a great feed from behind the net found him open in front, but it was too hot to handle. The Pens would keep the pressure on for the remainder of the 4v4 but no golas.
The pressure was kept up and SeeMoan almost made up for his idiocy earlier in the game (that I now realize I didn't take great notes on but trust me, he was an idiot) with a great steal and then managed to slide the puck completely through the crease from behind the goal line. Neat, but not neat enough.
Sid's line would storm the ice and continue the pressure with lots of good looks and now we were all playing firewagon hockey, as evidenced by Aston-Reese almost granting us the thus-far-elusive chili goal after dancing through the defense and creating a break way from the blueline. Yes, Zack did that. No, he didn't score – why would you ask that?
There were a few opportunities for the boys and almost as importantly there were a few opportunities for the refs to do their jobs. Perhaps they were still hungover from yesterday or their lips hurt from blowing each other and they didn't want to put them on the cold whistles. Whatever.
The good news is that the Pens were playing hard now. Soooo hard. And smarter, even. And that hard work paid off when SeeMoan got hooked and apparently the refs couldn't ignore a 6th infraction in 3 minutes. Or maybe Toronto called it. Regardless, PP time.
A great start got the puck to Rusty down low but he couldn't get to it.
You know who DID get to just a few seconds later? Evan Godrigues
Rodrigues (13) from Letang (21), Rust (9) – 17:59 – PPG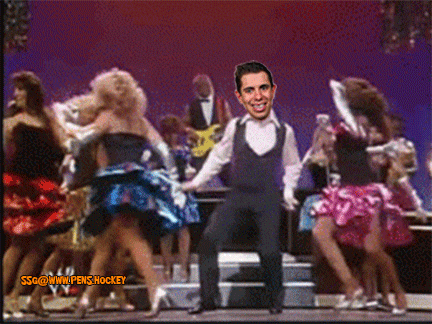 Just a beauty of a shot for his first ever hat trick. LOVE IT.
All that remains is to get the win. Oh, and get Rusty a hattie…
Rust (5) from Crosby (16), Guentzel (13) – 19:49 – ENG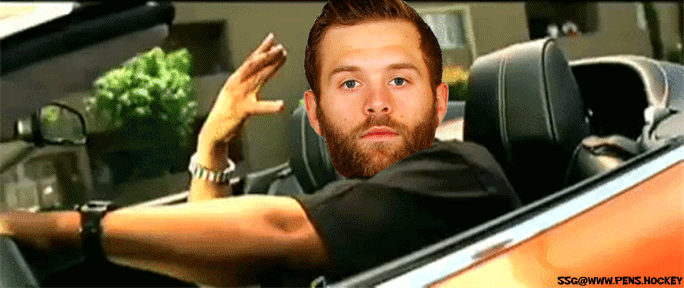 A fitting end to a wild
GAME.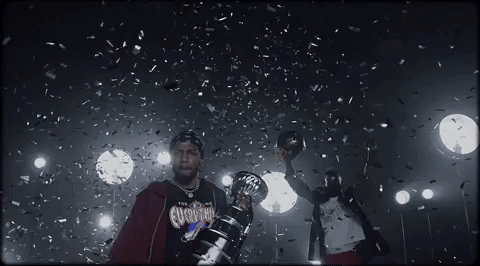 Thoughts:
The 90's flashbacks were awesome.
Erod will be handsomely rewarded. Hopefully here. I can't believe I'm saying that but it's true.
The gaffes that seem to follow DeSmith are getting irritating… and forming a pattern…
I'm sure Sully was seething but kept the troops under control. This is yet another test and yet another pass for someone who needs his name on the Jack Adams.